Today it is my pleasure to welcome New York Times bestselling author 

Lynn Viehl

to HJ!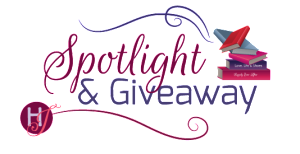 Hi Lynn, welcome 🙂
If someone wrote a biography about you, what do you think the title of the book should be? Why?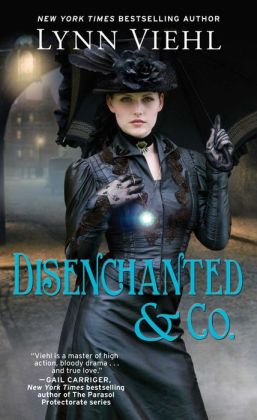 Since Memoirs of a Geisha is already taken I'd suggest Paperback Writer, which is the name of my writing blog, my online handle and the only pseudonym I've used that everyone usually remembers and spells correctly.
If you were stranded on a deserted island…
Paradise Island, the first romance I published, was a story about being stranded on a deserted island. The island was actually pretty comfortable so I'd like to have everything from that novel. Well, except the assassin and the category 5 hurricane. And I'd need to swap out the hero for my guy.
Let's talk about your newest release: Disenchanted & Co.
If you had to summarize the book for the readers here…
Disenchanted & Co. is a steampunk urban fantasy set in an alternate Victorian-era universe. Over there the American colonies actually lost the War of Independence, so we're all still British and call ourselves Torians.
Please tell us about the characters in your book.
My protagonist is Charmian Kittredge ( called Kit by her friends), a young Torian woman who makes her living investigating crimes of magic and exposing the charlatans behind them. Kit constantly clashes with Lord Lucien Dredmore, a magical assassin who is obsessed with her, while also dodging the cops and former childhood friend Chief Inspector Tom Doyle. Kit relies on a motley crew of friends like Rina, who runs a very successful brothel, and Docket, whose quirky inventions work most of the time.
As you wrote your protagonist was there anything about them that surprised you?
When I began writing the first book Kit came to life immediately for me and flowed out onto the page very easily, which I hadn't expected. Becoming that comfortable with a character generally takes me two or three novels.
What scene did you most enjoy writing? Why? 
I am most fond of the scene when the reader first meets Lord Lucien Dredmore, a magical assassin and Kit's nemesis, during a brief ride they share in his coach. Here's an excerpt from that:
"I will find out what you were doing at Walsh's." He sat back. "Then you and I will have a very long discussion about the consequences for young females who are too headstrong and foolish to stay in their proper place."
I curled my upper lip. "Where's that for me, then? In your bed?"
"Such a tedious lack of imagination." He pitched his cigar out the window before he pulled down the shades. "I have you where I want you now."
I laughed. "You can't do anything in here but annoy me."
"Can't I?" Dredmore dragged me off the seat and onto his thighs, where he clamped me against his chest.
What scene was the hardest to write? Why?
In the story Kit encounters Dredmore while she's impersonating a prostitute, and after the first draft I felt rather dissatisfied, as if I could have done more with it. During the editorial process I discussed it with my editor and then fixed the problem with a rewrite. Here's a bit from that one:
I looked between the drunk and the blond and saw the dark figure standing just beyond the group. He'd donned a heavier cloak, and a mask that covered every feature above his mouth, but the voice was unmistakable.
I glanced at the blond. If I went with her and her client, I'd have to perform an illegal sexual act with another woman for which the Church said I would be damned for all eternity. Or I could go to Dredmore.
I really had to think about it.
Who would you cast in the role of your characters if your book were optioned for a movie?
My dream cast would be:
Kit: Emma Watson
Dredmore: Jason Isaacs
Doyle: Dan Stevens
Rina: Carey Mulligan
Docket: Bob Hoskins
Diana Walsh: January Jones
Nolan Walsh: Stanley Tucci
If you could have given your characters one piece of advice before the opening pages of the book, what would it be and why?
Whatever happens, don't give up. That's something I'd advise anyone dealing with conflict or crisis.
What are you currently working on? What other releases do you have planned for 2014?
At the moment I'm tinkering on proposals for my third steampunk novel, a new paranormal romance series and a nonfiction project. I'll be publishing The Clockwork Wolf, book two in the Disenchanted & Co. series for Pocket Star, in late February.
Where can readers get in touch with you?
Readers can e-mail me at LynnViehl@aol.com, or leave a comment at my series blog (http://toriana.blogspot.com) or my writing blog (http://pbackwriter.blogspot.com).
Thanks for blogging at HJ!
GIVEAWAY:

2 print copies of Disenchanted & Co.
To enter Giveaway: Please complete the Rafflecopter form and post a comment to this Q:

If you could bring back a fashion or custom from the Victorian era (1837-1901) and make it popular today, what would you choose? Why?
Excerpt
Here is the opening of the first scene in Disenchanted & Co:
"I know his first wife put a curse on me," Lady Walsh said. The lace edging her silk gloves fluttered as she folded her hands and placed them in a ladylike spot on her lap. "It's the only explanation."

A yawn tugged at my jaw; I swallowed it along with a mouthful of tea. "If you want an exormage, Lady Walsh, there's a small horde of them on the first floor."

Her soft brown eyes shimmered. "Over the last month I've had fifteen of them to the house. The curse rendered them powerless. They couldn't even determine the nature of it."

"That's probably because there is no such thing as a curse," I said as kindly as I could. I heard a familiar scratching sound at the door, and collected some coppers from my drawer. "Excuse me for a moment, milady. I have a delivery."

I closed the inner door to my office before I went to the entry and yanked it open. "Back for another go, then, Gert?"

"Satan's whore. I will not rest until I have sent you back to the hell that spawned you." The old woman produced a long gnarled twig and shook it at my face. "Wither and burn, wither and burn."

I folded my arms and waited several seconds, but neither I nor anything else burst into flames. "Apparently not today, love."

"I am made powerless." Gert lowered her stick and glared at me. "The Evil One protects you."

"Aye, and you'd think he'd give me a doorman." She looked thinner and hungrier than usual. "Go have some tea. You'll feel better." I offered her the coppers, which she snatched from my palm.

"Abbadon's pit of eternal fire awaits you," Gert promised. "You cannot escape it."

"I won't try, I promise." I watched her hobble off, and then eyed the incantation she'd scribbled on the glass. No doubt it was meant to send me directly to some highly unpleasant level of Hell, I thought as I took out my handkerchief and wiped it off. Gert always came with a backup plan for my doom.

I returned to my office, where Lady Walsh sat staring at the door. "Sorry about that."

She regarded me with appalled fascination. "You truly don't believe in magic."

"I truly don't." I smiled. "I also have an appointment to get to downtown. Do you want me to call for your coach, or do you need a private carri?"

"Wait. Please. I can show you proof." The corkscrew curls framing her face bobbled as she began stripping off her gloves. "You can't imagine how difficult it's been, trying to hide this from my husband. When I woke this morning and saw them, I nearly screamed."

I tried logic. "I presume your husband's first wife died before he married you?" She nodded. "How is it that would she even know about you, much less cast a curse on you from the grave?"

"I can't say how these spells work, Miss Kittredge, but obviously her spirit has refused to leave the house." She fiddled with a fold of her skirt. "I think seeing how happy I make Nolan has caused her to become jealous and vengeful."

I was going to be late for my fictitious appointment, it seemed. "I'm sure an unexpected rash can seem like something malicious and supernatural in origin, especially for a woman as beautiful as you, but—"

She held out her soft, pale hands. Someone had used a knife to carve a word below the knuckles on both: GREEDY and SLUT.

"Bloody hell." She thought magic had done this, this brutal, malicious thing. My own hands trembled before I clenched them into fists. "When did this happen?"

"I cannot tell you. After my husband left me last night, I slept alone with the doors and windows bolted from the inside." She stared at the marks. "The curse did this to me while I slept. I never woke, not once."

I gently took the hand marked SLUT and examined the wound. It appeared at first glance to be written in dark red ink, but when I brushed a fingertip over the letters I felt the cut marks in her skin. "How did you explain the stains on your linens, milady?"

"There were none. Nothing on my gown, either. That's why it has to be magic." She watched my face. "That, and I suffer no discomfort. I can't even feel them."

Ladies were taught never to show pain, but not to feel it? "Were the other incidents like this?"

Her head moved in a tight nod. "The same two words every time, on the inside of my arms, the back of my neck, and . . . "

"And?"

She glanced over her shoulder and lowered her voice to a whisper. "On my knees."
About the book
In the Provincial Union of Victoriana, a steampunk America that lost the Revolutionary War, Charmian "Kit" Kittredge makes her living investigating crimes of magic. While Kit tries to avoid the nobs of high society, she follows mysteries wherever they lead.
Unlike most folks, Kit doesn't believe in magic, but she can't refuse to help Lady Diana Walsh, who claims a curse is viciously wounding her while she sleeps. As Kit investigates the Walsh family, she becomes convinced that the attacks are part of a more ominous plot—one that may involve the lady's obnoxious husband.
Sleuthing in the city of Rumsen is difficult enough, but soon Kit must also skirt the unwanted attentions of a nefarious deathmage and the unwelcome scrutiny of the police chief inspector. Unwilling to surrender to either man's passion for her, Kit struggles to remain independent as she draws closer to the heart of the mystery. For the truth promises to ruin her life—and turn Rumsen into a supernatural battleground from which no one will escape alive.