Today it is my pleasure to Welcome romance author
Kathryn Freeman
to HJ!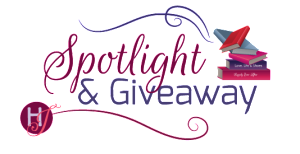 Hi Kathryn and welcome to HJ! We're so excited to chat with you about your new release, Do Opposites Attract?!
Thank you so much for having me on Harlequin Junkies and for posing such thought provoking questions
Please summarize the book for the readers here: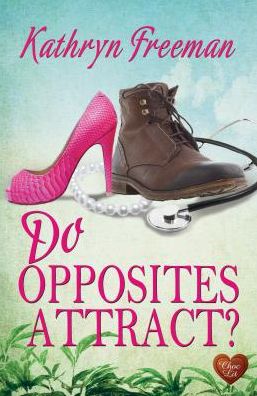 The title is a real clue to the book. It's about what happens when two people from totally different worlds, who by rights should never have met, come together in the harsh and emotionally charged environment of a refugee camp. The hero is a strong alpha male with a chip on his shoulder thanks to his rough childhood. The heroine is a beautiful, classy heiress looking for a purpose in life. He's had a tough life; she's had a charmed one. Their attraction to each other is instant – but is it sustainable?
Please share the opening line of this book:
The ballroom was dazzling. The jazz band played, diamonds glittered.
Please share a few Random facts about this book…
It's my first paperback novel.
It started off life titled Poor Beginnings (umm, perhaps not my smartest title ever. Good job I've got a clever publisher).
I had to research refugee camps, cholera, hypothermia and windsurfing.
I've been trying to buy a pair of shoes like those on the front cover but haven't found any yet.
Please tell us a little about the characters in your book. As you wrote your protagonist was there anything about them that surprised you?
Mitch McBride is a rough, gruff doctor who works for a medical charity. He's gorgeous (obviously). Dark brown eyes in a rugged face, hard body, dirty blonde hair and a panther tattoo. He can be abrasive at times and he doesn't let anybody get too close to him. Not that this attitude stops my heroine, Brianna, from trying. She's one determined lady. She might be rich but she's going to do her utmost to make sure she's not spoilt, which is why she ends up spending a week with the medical charity. There's also a rather lovely old lady who plays a very important role later in the book…
As you wrote your protagonist was there anything about them that surprised you?
I knew Mitch was going to be stubborn – I wanted him that way – but he become far more pig headed and, well, frankly grouchy than I'd expected. There were times I just wanted to shake him. Then I remembered what he'd lived through to make him that way and I couldn't help falling in love.
The First kiss…
Fuelled more by hormones than feelings the first kiss is heated and passionate rather than soft or tender. 'Is this what you wanted?' he declared harshly, his fingers unclasping her bra and releasing her delicious breasts into his hands. 'To make love to a bit of rough from the wrong side of the tracks?'
Not surprisingly, Brianna shoves him away straight after that.
What scene was the hardest to write? Why?
When Brianna meets Mitch again for the first time back on home soil I wanted to show the reader that she might be pretty confident when it comes to men, but not this man. I wanted her excited but nervous. Fancying Mitch but wanting to play it cool. It took a lot of re-writes – I only hope I got it right in the end.
The last week hadn't dulled his sex appeal, but it had added to his dishevelled and frankly shattered appearance. The deep brown eyes were bloodshot, the lines on his face deeper and harsher than before. 'When was the last time you had a decent night's sleep?' she asked sympathetically, feeling a deep and alarming rush of tenderness towards him.
He half smiled. 'I can't remember.'
'You're on your way home, to bed, I hope.' Inside she cringed. She sounded like his damn mother.
His lips tightened, but he nodded his head, 'Yes, ma'am.'
'Well, I hope you're not planning on driving. Not in your condition.' Oh heck, now she'd gone from mother to matriarch. 'Sorry, that didn't come out like I'd planned.'
If anything his jaw clenched further. 'I'll be the judge of whether I'm capable of driving or not.'
'Well, when you're making that judgement, just remember that if you fall asleep at the wheel, it won't only be your life that's put in danger.' Oh, why was she firing off at him like a pompous twit when all she really wanted to do was fling her arms around him and tell him she'd missed him?
If your book was optioned for a movie, what scene would you use for the audition of the main characters and Why?
There is a scene by a lake near the refugee camp where Mitch turns up anticipating a quiet swim, only to find Brianna already there (and naked). Confident in her appeal, she taunts him as she strides out of the water. Being stubborn, he's determined not to rise to the bait, though his body has other ideas. I'd be looking for some really hot sexual chemistry between the two leads. The actor playing Mitch would also be required to take his shirt off as he strides into the lake…
One minute they were standing, the next he'd manoeuvred her to the ground and was lying on top of her. She felt so bloody good, so soft, so smooth where he was hard and rough.
The contrast set off alarm bells in him and he leapt off her, rolling to his side, his chest heaving in time with his ragged breaths.
'What the hell am I doing?' he asked out loud, disgusted at himself. He had to be out of his mind. She was making him go out of his mind.
'Pretty well, I thought,' Brianna replied on a laugh. He didn't know whether to be angry or amused. She was playing with him, damn her, much like a sleek aristocratic cat toys with a poor dumb mouse.
If you could have given your characters one piece of advice before the opening pages of the book, what would it be and why?
Never judge a book by its cover (though I'm very happy for mine to be judged that way).
What are you currently working on? What other releases so you have planned for 2014?
My first book, Too Charming was set in the world of law and order and Do Opposites Attract revolved around a medical charity. Both were areas I knew little about and needed to research. I'm currently working on a romance set in a field I do know something about – the pharmaceutical industry. I've worked in it for over twenty years, though sadly I've never been lucky enough to meet a man as sexy as this Research President…
Thanks for blogging at HJ!
Giveaway:

(1) Print copy of DO OPPOSITES ATTRACT?
To enter Giveaway: Please complete the Rafflecopter form and Post a comment to this Q:

Do you find yourself more attracted to someone similar to you, or to your opposite?
Excerpt
'Doesn't it make you sad, or angry, seeing so much death?'
'I used to get angry, on the battlefield. When I saw the body bags build because of a pointless war, it really got to me. This is just nature doing her thing. It's tough on those caught up in it, but then life is tough.' He gave her a sideways glance.
'At least it is for most people. That's what you're thinking, isn't it?' Temper rippled through her, mixing with the sadness and anger he saw in her eyes.
'Yes,' he agreed, keeping his voice deliberately calm. He sensed she wanted to fight, but tonight he didn't fancy being her punchbag. 'Most people do have a tougher life than yours.'
'You don't know anything about my life. How can you stand there in judgement?' He raised an eyebrow, daring her to continue. The temper fled as quickly as it had arrived and she sighed. 'Okay, you're right, I have had it easy.'
'I didn't say your life was easy,' he qualified. 'But I don't think it has been tough.'
'My first car was a Porsche,' she admitted.
Mitch felt his lips curve upwards. 'Impressive. How long did it last?'
'Two days. I crashed it into a ditch going round a corner too fast. I was grounded for a week.' She caught his grin and smiled. 'What was your first car?'
Mitch settled further back against the tree. 'Owned or borrowed?' he countered.
'Let's go for borrowed.'
'A Ford Capri, when I was twelve.'
'I take it the owners didn't realise you'd borrowed it?'
He just grinned, a flash of white teeth in the moonlight.
'Did you give it back?'
Mitch thought back to the Capri that had landed in the ditch, mangled by a tree. He and his two mates had been lucky to get out of it alive. 'I crashed it. I don't think the owners would have thanked me for returning it.'
'At last, we've found something in common. We're both bad drivers.'
Book Info:
Brianna Worthington has beauty, privilege and a very healthy trust fund. The only hardship she's ever witnessed has been on the television. Yet when she's invited to see how her mother's charity, Medic SOS, is dealing with the aftermath of a tornado in South America, even Brianna is surprised when she accepts.
Mitch McBride, Chief Medical Officer, doesn't need the patron's daughter disrupting his work. He's from the wrong side of the tracks and has led life on the edge, but he's not about to risk losing his job for a pretty face.
Poles apart, dynamite together, but can Brianna and Mitch ever bridge the gap separating them?
Author Bio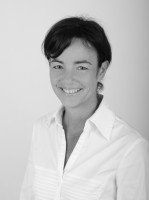 Kathryn was born in Wallingford, England but has spent most of her life living in a village near Windsor. After studying pharmacy in Brighton she began her working life as a retail pharmacist. She quickly realised that trying to decipher doctors' handwriting wasn't for her and left to join the pharmaceutical industry where she spent twenty happy years working in medical communications. In 2011, she left the world of pharmaceutical science to begin life as a self-employed writer, juggling the two disciplines of medical writing and romance. Some days a racing heart is a medical condition, others it's the reaction to a hunky hero…
With two teenage boys and a husband who asks every Valentine's Day whether he has to bother buying a card again this year (yes, he does) the romance in her life is all in her head. Then again, her husband's unstinting support of her career change goes to prove that love isn't always about hearts and flowers – and heroes can come in many disguises.
Kathryn's debut digital novel Too Charming was released under Choc Lit Lite and was shortlisted for the 2014 Romantic Novelists' Association's Joan Hessayon Award.
Visit my website, tweet me at @KathrynFreeman1 and find me on Facebook. I'd love to hear from you!