Today it is my pleasure to Welcome romance author
Rhoda Baxter
to HJ!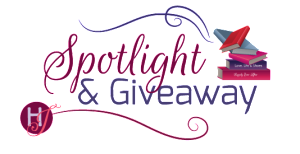 Hi Rhoda and welcome to HJ! We're so excited to chat with you about your new release, Doctor January!
Please summarize the book for the readers here: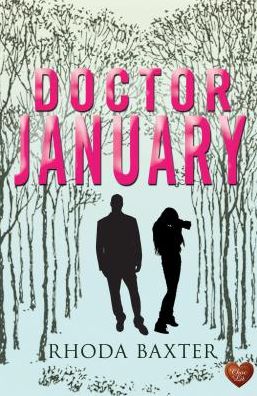 Beth is doing a PhD and helping put together a calendar of hunky scientists whilst trying to move on from her break up with her ex, Gordon. She's just getting into her stride when Gordon returns and picks up their relationship where they left off. Beth's lab partner, Hibs, is in love with her, but doesn't know how to help her get away from Gordon, who is eroding Beth's confidence by the day. Doctor January is the story of how Beth stands up to her emotionally abusive boyfriend and finally meets someone who treats her with respect.
Please share the opening line of this book:
Beth removed her cycle helmet and fluffed up her hair before she punched in the security code to get into the labs.
Please share a few Random facts about this book…
This book started off being about why one woman left science… and ended up being about a woman escaping a bullying relationship. It just evolved out of one into the other.
I used a familiar setting of a microbiology lab because I've worked in a few of those (I used to be a microbiologist).
The calendar that Beth is working on was based on the Studmuffins of Science calendar done in 1998. It's hilarious. The working title for the book while I wrote it was 'Studmuffins of Science'.
Hibs's hair was inspired by a guy I saw in a bar, who had the loveliest, shiniest long black hair. I don't normally like long haired men, but his hair was so well looked after. I can't remember anything else about him apart from the hair.
Please tell us a little about the characters in your book. A
Hibs is a scientist who loves his work. He has a black belt in karate, cheekbones to die for, and thick, long hair. The only thing that Hibs loves more than work is Beth. Yet he can't make a move on her because she's still pining for her ex.
Beth doesn't have that much confidence in her abilities, but she's improving. She shares a lab bench with Hibs. She sees him as a good friend and nothing more. It takes a while for her to see the man beyond the lab coat.
As you wrote your protagonist was there anything about them that surprised you?
I found it quite hard to write about emotional abuse from the inside. The Beth in my head was bright, cheerful and not at all a stereotypical victim. I did a lot of research and talked to some friends who had experience working with women who were emerging from abusive relationships, and I found out that there IS no stereotypical victim. Emotional and domestic abuse happens to people from all walks of life.
The thing that surprised me more than anything was the event that led to Beth realising that she was being bullied by her boyfriend. It was such a small detail that tipped everything into focus.
The First kiss…
…doesn't quite work out as planned. Beth, having finally dumped Gordon, rushes round to see Hibs. He thinks she's just on the rebound and gently turns her down. She is horrified and runs away.
He closed the gap between them and gave her a quick hug. 'I'm proud of you.' Then, because holding her made him think of other things that were well outside the realms of friendship, he released her. 'How are you feeling?'
'Not sure,' she said. 'Relieved, excited, sad. All at once.'
Hibs smiled. 'You know what I do when I feel like that.'
Her eyes narrowed. 'Get laid?'
He laughed. 'Very funny. I was going to say get drunk.'
He sensed the change in atmosphere before she said anything.
'We could do both,' she said.
She stood on tiptoes and kissed him and all thought disappeared as his blood supply headed south. His world was filled with the sensation of her mouth on his.
Their next kiss (in the very next scene) on the other hand… that works out much better.
What scene was the hardest to write? Why?
The hardest scene to write was the one where Gordon came back. It was difficult to allow Beth to fall back under Gordon's spell again when she was so close to finding real happiness.
Before she could say anything, Gordon kissed her. For the briefest moment she thought to protest, but her body responded to the familiar taste of him. His arms tightened around her, pressing her to him and it all felt so like old times, so right. She had missed him so much. Without pausing to think, she kissed him back.
If your book was optioned for a movie, what scene would you use for the audition of the main characters and Why?
I'd ask them to read the scene just after Hibs discovers Beth hiding from Gordon. There's a lot going on in this scene. She's shaken up, but has just fully realised that the problem isn't with her, but with Gordon – which is empowering and frightening at the same time. Hibs wants nothing more than to gather her to him, or go out and beat up Gordon, but he is too worried about Beth to do either.
He hunkered down in front of her and wrapped the ice-filled glove round her wrist. 'There we go. That should help with the swelling.' He looked up at her, his face full of concern. This was what it was like when someone genuinely cared. How could she ever have thought that Gordon gave a damn about her? 'How are you feeling now? Better?'
'Yes.' She paused. 'Doesn't protocol demand you get me a hot beverage?'
'Don't push your luck.'
She gave a little giggle. Hibs smiled at her and leaned his forehead against hers. They sat together, foreheads touching for a moment, in comfortable silence.
If you could have given your characters one piece of advice before the opening pages of the book, what would it be and why?
Beth – look at Hibs. I mean, properly LOOK at him. He makes you happy in a way Gordon never could.
Hibs – seize the day, Dude.
What are you currently working on? What other releases so you have planned for 2014?
My work in progress is about a lighter comedy than Doctor January. It doesn't have a name yet. Olivia is nearly thirty and a tomboy at heart. She really isn't interested in settling down. Walter has just found out that his ex-wife is moving abroad and taking their 5 year old daughter with her. To make things worse, he's arachnophobic and there's an enormous spider in his flat. He's going to have to ask the girl from downstairs to rescue him from it. Which is, frankly, embarrassing.
That's about as far as I've got with that one. I don't know how it ends yet. Olivia makes me laugh though, which is a good thing.
Choc Lit have re-released my first book under their Choc Lit Lite imprint. Girl On The Run is about Jane, who is running away from the paparazzi and hiding in plain sight by working in a patent law firm. Marshall has his eye on promotion and is trying to keep on the right side of the management. The last thing either of them needs is to have their photo splashed on the cover of a gossip magazine. Weirdly, Marshall gets a small cameo in Olivia and Walter's story.
Thanks for blogging at HJ!
Giveaway:

Print copy of Doctor January
To enter Giveaway: Please complete the Rafflecopter form and

Please leave a comment for Rhoda on your thoughts about the book. 
Book Info:
Six months after a painful break-up from Gordon, Beth's finally getting her life back on track. She has faith in her own scientific abilities and is willing to work hard to prove them. She's even beginning to see Hibbs (James Hibbotson), her dedicated lab partner, as more than just a lousy lothario in a lab-coat.
So when Gordon returns from America without warning and expects to be welcomed back into Beth's arms, she's totally thrown. She also begins to see that Gordon isn't the man she thought he was…
Hibs has always held a candle for Beth, but he can only wait so long for her to realize there's more to life than being patronized and bullied by the one who's meant to love and protect her.
Doctor January is romantic comedy with dark undertones. The dialogue is light and funny, but the main theme is about saving someone from emotional abuse. It also touches on the difficulties faced by women in science.
Author Bio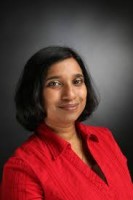 RHODA BAXTER writes contemporary romantic comedies. As her father's engineering skills were in international demand, Rhoda's childhood was split between the UK, the Pacific island of Yap, Nigeria and Sri Lanka. Rhoda studied at the University of Oxford and holds a DPhil in microbiology. When choosing a pen name, she got nostalgic about the bacteria she used to study, (Rhodobacter species) and named herself Rhoda Baxter after them. Now her day job involves protecting and commercializing Intellectual Property generated by University research. This allows her to stay in touch with cutting edge scientific research without having to spend long hours in the lab. Rhoda is married and has 2 children. They live together in Beverley, East Yorkshire, UK.