Today it is my pleasure to Welcome USA Today bestselling author 
Cari Quinn
to HJ!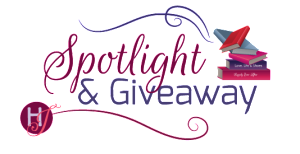 Hi Cari nd welcome to HJ! We're so excited to chat with you about your new release, Drawn Deep, Afternoon Delight book 2!
Hi there! I'm so excited to be here today. Thank you for having me!
Please summarize the book a la Twitter style for the readers here: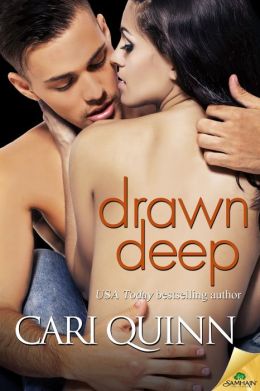 When a younger hero with lots of stamina hooks up with an older heroine with a few tricks of her own, watch out. #explosive
Please share the opening line of this book:
"Artists, sharpen your pencils."

Kim O'Halloran smothered a smile as she doodled along the spiral spine of her sketchbook. Sounded like her teacher had been watching a few too many NASCAR races, because he loved to start every class the same way.
Please share a few Random facts about this book…
Michael is a virgin. Yep. That's right. He's not totally inexperienced, but he's never actually done the deed. Yet.
Kim works at a bird sanctuary.
Which kind of explains why a talking bird named Telly almost ruins a super hot, intimate moment between Michael and Kim…
Please tell us a little about the characters in your book. As you wrote your protagonist was there anything about them that surprised you?
Kim and Michael were a very fun couple to write about – mainly because they both liked to laugh and everything feels like an adventure when they're together – but also because Michael had a few hidden layers I didn't expect at first. He may be a virgin, but he's all kinds of experience, especially emotionally. Falling for Kim is a whole new world for him.
Oh, and I never knew how sexy working on a car could be…at least when Michael's doing the working. 😉
What kind of research did you do for this book?
I researched a bit about birds, because Telly the conure is a holdover from the previous book, Dirty Distractions. I love that bird. The scene where he disrupts a night of romance is one of my favorites in the book.
The First kiss…
Oh, I love this scene. 🙂 Sexy dancing leads to much more of the sexy variety…
Drawing her into his arms, Michael whirled Kim into the center of the room. She laughed and hung on to his shoulders, her hair flying out, her eyes lively with mirth. Her lips were parted and damp from the wine he tasted as he brushed his mouth over hers. Barely making contact. Their bodies ground together in some weird combination of salsa and swing and modern dance. He'd taken lessons with Roch years ago and Kim had a few moves of her own. She kept time with him easily, showing no fear at his dips and lifts. They danced with no effort at all.

She undressed him the same way.
Was there a scene in this book that was harder to write than others?
When Kim and Michael think they're at an impasse, and trust issues reared their ugly heads, things got a little dark for a while. But Michael is a resourceful guy, and he'll take whatever steps he needs to in order to get his girl – including interrupting his boss, Kim's brother, on his honeymoon. 😉
When the last of the guests had been ushered out and Mrs. Carmichael had disappeared into her bedroom upstairs, Michael took a step he wished he didn't have to. He didn't have any choice. Only one person knew Kim all the way down to the ground. Even Sara wouldn't have the same knowledge.

He called Brad. On his honeymoon. At one thirty in the morning. Worry for Kim superseded any concerns he had about bothering his boss. She was more important.

After Michael brought him up to speed on Kim taking off mid-party, Brad yawned. Loudly. "Let me guess. She gave you some speech about you not being to blame? It's not you, it's me type stuff?"

Michael frowned. "No, not really."

"Huh. Okay. Did she tell you that she wasn't ready to settle down?"
"Nope."

Brad made a noise in his throat. "All right, what did she say?"

Michael ran through the kitchen conversation as quickly as possible.

Brad made more thoughtful noises. Then he sighed. "Sorry, bro. My sister has officially flipped the script. We're in new territory for the Kiminator."

"Maybe you calling her that doesn't help. She's more sensitive than she lets on. You acting like her emotions don't make sense probably only makes her react more strongly."

Brad was quiet for a while. "You might be right," he said finally.

"I did the same thing. I belittled her feelings." Michael rubbed his forehead. "So what do I do now?"

"Give her some space and go after her once you've both had time to cool off."

"Shouldn't I let her come back to me when she's ready?"

Brad chuckled. "Good luck there. Kim doesn't come back for anyone. She's as stubborn as a goat and as ornery as a boar when she's mad. She'd wait out God himself."

"Herself," Sara corrected in the background.

Michael had to grin. "Yeah, well, I'm stubborn too. Maybe she just hasn't met her match yet." Or doesn't realize she has.

"Like I said, good luck. And keep me posted. Text next time, though. I might be otherwise…engaged."
If your book was optioned for a movie, what scene would be absolutely crucial to include and why?
Oh, it's gotta be the talking bird sex scene I hinted at above! Here's a taste (and only an edited taste, because parts of it and what precedes it is…well…dirty in the best way.)
"You're my love slave. Looooove."

Kim started to laugh, hard, her shoulders shaking with her attempts to muffle the sound. "Somebody must've wanted to get busy."

"Slave?"

"Okay, clue me in on the joke." Michael shifted off of her, breathing unsteadily. He slumped on his stomach. "What the hell?"

"Slave?"

"That's Telly," she managed between snorts of laughter. "Sara's bird. He's very sexually inclined. That's why they move him out of their room when they want to screw."

"And when you want to make lo—screw, tough cookies?"

She turned her head, unable to stop her grin. Amazing how a couple of excellent sex sessions could ease her concern about certain phrases. Damn those happy pheromones. "I'm guessing they don't know you're here. I haven't had a lot of overnight visitors lately."

"Really?" The approval in his tone made her grab the closest pillow to whale on his back. He laughed. "I mean, sorry. That's too bad."

"You are so busted."

"Loooove?"

Michael shook his head. "That is seriously creepy. He repeats sex stuff? Is he really horny or what?"

"Not just sex stuff. He's a conure and they can be taught to talk. Sara began teaching him early so he's really advanced. He also says normal things like window and cracker and the occasional name."

"But he especially likes sex talk? Weird."

"Apparently. Though I blame it on Sara's bad parenting skills. She insisted on keeping him in her room when she and Brad started messing around. And they aren't quiet. Why do you think I have three pairs of earplugs?"

"I think he's the one who needs the earplugs. Deviant little thing."

"Too late now."
What do you want people to take away from reading this book?
That love doesn't have a timetable – or an age limit.
What are you currently working on? What other releases so you have planned for 2015?
Oh so many things! Right now, I'm working on Going Long, my first Boys of Fall book with Mari Carr and Erin Nicholas, and Untwisted, the next book in the Lost in Oblivion series with Taryn Elliott. 2015 will also include more Oblivion books, more books in my Tapped Out NA MMA series and hopefully another book in my Love Required series, among other things.
Thanks for blogging at HJ!
Giveaway:

International – 3 winners: an ebook copy of the first book in the series, Dirty Distractions
To enter Giveaway: Please complete the Rafflecopter form and Post a comment to this Q:

Have you ever been interested in someone a bit younger than you? If not, would it hold you back from pursuing them?
Excerpt
"Artists, sharpen your pencils."

Kim O'Halloran smothered a smile as she doodled along the spiral spine of her sketchbook. Sounded like her teacher had been watching a few too many NASCAR races, because he loved to start every class the same way.

Her pencil had been sharpened plenty, but this class wasn't doing it for her. She'd been sure a class called Mastering the Art of the Erotic Technique would be exciting. Wrong-o. She'd taken it partly to fill a few hours on Tuesday, Wednesday and Thursday nights, and partly to ogle some hot, potentially young, male licorice without fear of pesky repercussions.

Namely, messy breakups, uncomfortable run-ins at work and disturbing encounters in her driveway when her ex stopped by to make sure she was "healing okay".

She'd healed and had the scar tissue to prove it. After this many relationships going bust, only a sadist would willingly do something that would cause them pain. Her choice had been to develop a Teflon shell or be perennially doomed to disappointment.

Or she could take up drawing sexy nudes for entertainment. Assuming any ever showed up.

So far? Nada.

Oh, they'd had naked people to sketch, all right, like the rotund man with the rug on his chest. And back. And shoulders. Then there had been the orange-haired woman with abnormally large breasts. Despite the noteworthiness of her cleavage, Kim hadn't learned much there except how to properly shade an areola.

She shifted on the uncomfortable wooden horse that wore her butt print more often than not. The latecomers to class got their pick of the crappy stations, and they included these hobby horse deals that required her to press her knees into the sides to stay balanced. Since she never closed the Fairdale Bird Sanctuary gift shop until the last souvenir shopper went away happy, she usually skated in right before Randall shut the door. Only two more classes were left after tonight. Then she'd take up naked origami or something.

She blinked as the door opened and sex personified glided across the classroom to speak with Randall. Hoo boy, who was that? His scuffed sneakers barely seemed to make contact with the floor.

"Class, tonight's model is Michael Montgomery." Randall leaned against his desk and gestured at the sulky-faced man at his side wearing a hoodie and faded jeans. "Michael's a frequent model of mine, and I have a feeling you'll enjoy sketching him. For tonight's class, he won't be fully nude. Tomorrow, however, you will draw him during the point of full arousal. Thursday night we'll go over final techniques and you'll submit your final project for my approval."

Kim's attention shorted out at the word arousal. Did Randall actually mean they'd be able to sketch Michael's erection? Could she get a job being his fluffer? She'd work cheap, especially since it had been a while since she'd fluffed anything that didn't reside in her own panties.

"If the muse cooperates," Michael put in, offering a grin that seemed at odds with the male model pout he'd worn only a moment before.

"Headphones." Randall winked and took the seat nearest to the model, as he always did. He sketched right along with the class, in the hopes of fostering a collaborative environment. "You know the drill."

"I do." Perching on his stool, Michael let his smile drift around the room. The class ratio was heavily weighted toward women, and most of them seemed intent on gazing wide-eyed at tonight's specimen. His gaze touched everyone briefly, until he reached Kim's row. She sat in the last seat and waited for him to stare at her while orchestra music swelled in her mind and her crumbled heart magically reknitted at the prospect of rough, sweaty sex. But Michael didn't even look at her.

Just as well, since he had to be in his twenties. Been there, done that doggy-style.

After breaking up with Gary, a cook in the cafeteria at the bird sanctuary, she'd learned her lesson about dating younger guys. Eagerness to please between the sheets and a shared interest in comic books did not a match in heaven make.

Unfortunately finding single men her own age was equivalent to catching the Loch Ness monster with a fishing net. Which brought her right back around to younger men again. She should know better because knowing better was the first step to doing better. And/or being done.

Hell, why fight it? She'd gladly sign up for the support group if she got to enjoy the addiction first.

While she'd been lost in thought, Michael had unzipped his hoodie to reveal his bare chest above his faded jeans. His torso was a virtual lasagna of muscles—layer upon layer of them, all caught mid-ripple as he sat unmoving in a flex pose. The cheese on top were the whorls of light brown hair on his pecs.

No manscaping. Thank Jesus. With a grateful sigh, she started to sketch.

Michael's dark hair wasn't straight or curly, more a mishmash of the two, and so thick she imagined he spent a lot of time in the barber's chair. His eyelids seemed to be weighted, giving him a perpetually sleepy look. He had a lush look about his face that didn't match the sinewy lines of his body.

She didn't consider herself a great artist by any means, but she spent what seemed like forever contouring the hollows and angles of his face. His eyes were deep, dark slashes, hidden by the inky fringe of his lashes. She wanted him to look up and see her, to bestow that panty-warming smile.

Then he did. And sweet dandelion wine, her lady parts sang hallelujah.
Book Info:
He's offering her his cherry, any way she likes it…
Afternoon Delight, Book 2
Kim O'Halloran is on a self-enforced hiatus from dating younger men. Until her erotic art class instructor puts a sexy, intriguing male model in front of her sketch pad.
Suddenly celibacy's starting to seem like a really bad idea. Better—or worse—yet, she discovers the man she's lusting over isn't just her junior. He's a virgin. And he's asking her to corrupt him a time or two. Or fifty. For starters.
Michael Montgomery may only be in his mid-twenties, but he knows what and who he wants. Kim and her wicked ways are a perfect cure for the sexual frustration and bone-deep loneliness he's put up with for way too long.
The timing in both their lives is all wrong to be pushing past their boundaries—in the bed, on the couch or against the car. Yet Kim finds herself enjoying teaching him how to please a woman…and Michael finds himself willing to use every trick she knows to persuade his commitment-phobic lover to change her mind about love.
Warning: This book contains a virgin hero who learns quick—and hard—and a heroine who doesn't mind getting filthy during a lesson. Oh, and make sure to watch out for the dirty talking…bird.
Book Links:
Meet the Author: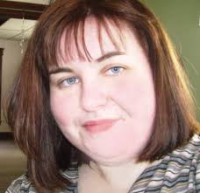 USA Today bestselling author Cari Quinn wrote her first story—a bible parable—in 2nd grade, much to the delight of the nuns at her Catholic school. Once she saw the warm reception that first tale garnered, she was hooked. Now she gets to pen sexy romances for a living and routinely counts her lucky stars. When she's not scribbling furiously, she can usually be found watching men's college basketball, playing her music way too loud or causing trouble. Sometimes simultaneously. Sign up for her brand new monthly newsletter with excerpts, fun and contests at: http://eepurl.com/DCaLb
Website | Facebook | Twitter |