Today it is my pleasure to Welcome author
Lindsay McKenna
to HJ!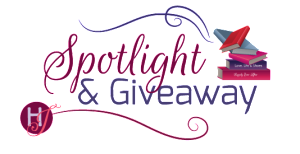 Hi Lindsay and welcome to HJ! We're so excited to chat with you about your new release, Dream of Me!

Hi Sara! Thank you for having me back!

Please summarize the book for the readers here: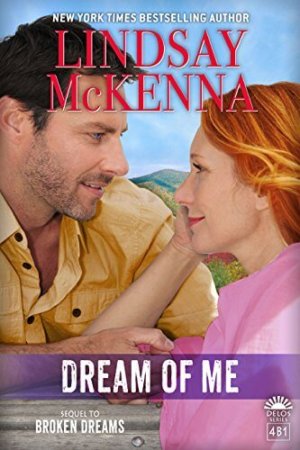 DREAM OF ME, 4B1, is a Delos series novella and Sequel to BROKEN DREAMS, Book 4. Alexa Culver is the fraternal twin to her older brother, Matt. She was an Air Force A-10 combat pilot for three tours in Afghanistan. On her last deployment she met shy but sincere Marine Corps Sergeant Gage Hunter, who is a sniper. He too, is based at Bagram Army base outside of Kabul. They are a most unlikely couple to fall in love, but perhaps it is their different world experience that is the glue that binds them.
They have worked through Alexa being captured along with many other charity women at a village, and having to be rescued by Gage and US Navy SEALs. This is a follow-up novella on where they stand with one another now that they are out of military. Alexa works at Artemis Security and so does Gage. Each has different wounds that aren't entirely healed. Especially in Alexa, who had been kidnapped to become a sex slave to a millionaire in Pakistan. Gage is a hero in her eyes like no other man. He has the patience and love of her to deal with her sometimes awkward moments when PTSD flashbacks of her captivity hits her.
Alexa loves Gage fiercely and knows she still has issues to work through, grateful that he stands by her. When she goes to Paris, France, to attend a Human Rights conference, no one expects what is about to happen. Alexa's family, part Greek, Turkish and American, has made powerful, rich enemies. Their world is suddenly upended once again. And Gage isn't sure they can mend the bridges once again between them after this latest attack on Alexa. Can their love survive?

Please share the opening lines of this book:
"Going on a hike was such a great idea of yours, Gage," Alexa Culver said, her spirits high as she looked back at him as they hiked a trail deep in the Virginia woodlands. Around her, late September leaves were turning red, yellow, and orange. Some drifted down toward them, creating a picture-perfect fall morning.
Please share a few Fun facts about this book…
I've been in Paris, France and simply fell in love with the vibrant city. I wanted to put it in one of my books, and here it is!
Please tell us a little about the characters in your book. As you wrote your protagonist was there anything about them that surprised you?
Alexa's internal strength surprised me. She had literally gone through hell. It hadn't broke her, but it changed her. Any time someone goes through some life-changing experience, it does create a wound, a memory and it demands an adjustment from all of us.
Gage Hunter comes from a very sad family background and his major wound is no secret to himself or how he changed because of a traumatic and sudden change to it. He fights a different battle to reclaim who he is instead of allowing the experience to run his life for him.
If your book was optioned for a movie, what scene would you use for the audition of the main characters and why?
The villain of this story is as dark as can be. I find villains just as fascinating and work to create depth and breadth in them as I do all my other characters. Here's the scene:
Valdrin Rasari took one last look in the mirror of the Fontainebleau Hotel, only blocks from the famed Eiffel Tower. He smiled coldly into the full-length gold framed mirror. His mouth curved even more at the irony that he, one of the major sex traffickers in the world, would be a wolf in sheep's clothing at this conference on sex slavery. He could easily travel the world in disguise with forged passports. Right now, fifty countries had him on their no-fly list. Only third world countries were open to him buying the best children from parents who were starving. Sell me your child, and you will live to put food on the table for a year for the rest of your family. It's a good trade.

Tonight, at the cocktail party in the huge chandelier ballroom downstairs, no one would recognize him. At six feet tall, muscular without being muscle-bound, he would carry a cane, under the guise of Dr. Analius Revig from the University of Oslo. His injury was from a "skiing accident" in his twenties, of course. Today, his short black hair was dyed gray, and his square-jawed face now sported a sporty gray mustache. His brown eyes had blue contacts over them, covered further by a pair of fashionable wire-rim glasses. After all, he was pretending to be a sixty-five-year-old man . . .

Since his alter ego was a professor at the University of Oslo, he dressed in a fashionable brown wool sport coat and black wool trousers. Valdrin was exceedingly sensitive to anything touching his flesh, so beneath the black trousers he wore the world's finest silk boxer shorts. Never mind that they cost a thousand dollars—they were worth it. His cock was long, thick, and super-sensitive to touch or material covering it. Under the elegant coat, he wore a white cotton shirt that had been ironed to perfection; it gave him a professorial look. He wore a black bow tie that was in keeping with the look he desired.

He was looking forward to prowling the huge gathering, eavesdropping, and seeing who was there. Valdrin took great enjoyment in being undercover. He spoke six different languages, Norwegian being one of them. Placing his old leather wallet into his coat pocket and his passport in an inner pocket, he adopted the proper slump and slight lean to the right, his cane in his left hand. Fortunately, he had one of those nondescript faces that no one would ever recognize. In fact, he had destroyed any photos of himself for the last thirty of his forty-five years. No one really knew who the monstrous Rasari was or how he looked, even while he was on every country's radar.
He left his bodyguards behind, a door between the sumptuous rooms. They were handlers from the compound who also looked nondescript, nothing like the usual hulking guards. He smiled, ruffling his hair so it looked like an older person's hair. Perfecting his slump to the right and engaging a proper limp, he walked around the huge suite until he felt comfortable with his disguise.
What do you want people to take away from reading this book?
That the kidnapping of children and women for sex-trafficking purpose is a global problem, even here in the USA. That everyone needs to be concerned about it, especially parents with children who are 10-15 years old. They can be jerked off the street before they reach home by these men.
What are you currently working on? What other releases do you have planned for 2017?
I have TRAPPED, Book 7 of the Delos series coming out on 7.17.2017. It is followed by the sequel, TAKING A CHANCE, 7B1 on 8.1.17, followed up by a secondary character from it in HIDDEN HEART, 7B2, another novella, on 9.14.17. This was a book whose two main characters had an intense, romantic story to tell, with a lot of challenges thrown at them. I wouldn't be able to write something this long in one book for traditional publishers. Luckily, as an Indie, I can write their WHOLE story instead of having to cut it off at a certain word count, the rest of their story unknown to the reader. I hope everyone enjoys this threesome!

Thanks for blogging at HJ!
Giveaway:

1 autographed copy of DREAM OF ME, paperback. *USA and Canada*
To enter Giveaway: Please complete the Rafflecopter form and Post a comment to this Q:

Have you ever been to Virginia in October? The Northeast Coast of the US is one of the most colorful during the Fall!
Excerpt from Dream of Me:
"Going on a hike was such a great idea of yours, Gage," Alexa Culver said, her spirits high as she looked back at him as they hiked a trail deep in the Virginia woodlands. Around her, late September leaves were turning red, yellow, and orange. Some drifted down toward them, creating a picture-perfect fall morning. They had just reached the top of a large hill above their recently purchased 1850s farmhouse.
"Anywhere with you is always a great idea." Gage grinned as he picked his way along the steep, rocky trail covered with crunchy, dry leaves. The eighty-degree morning breeze swirled playfully around them as he caught up with Alexa, watching as she absently tucked her auburn hair behind her ears.

Today, Gage was wearing fitted jeans that emphasized his lean, tall body. Alexa always appreciated his lithe energy: like a cougar, he prowled rather than walked. She recognized this was partly from his training as a Marine Corps sniper, but it was also an inborn quality that had served them both well recently.

Even when they'd met last November at the Bagram Army base north of Kabul, Afghanistan's capital, she'd been aware of the powerful, undiluted sexual chemistry between them. But she had never imagined that in a few short days, Gage and his SEAL team would rescue her and eight other women from the Taliban. Since that time, they had grown even closer to each other, and were now back home in the States working for Artemis Security. It was the hidden security branch within Delos, the largest global charity.

But those terrifying, life-changing events had been indelibly burned into Alexa's memory. She tried to bury them by working longer, harder hours—in fact, she was in the office seven days a week, and found that when she was focusing on being director of Artemis's Safe House Foundation, she could crowd them out. Whether she could ever completely heal from those two devastating days, during which she had endured verbal abuse, assault, beatings, and nonstop sexual humiliation, no one could guess.

Now, Gage slowed his pace, his long fingers wrapped around the red shoulder straps of the large knapsack he carried on his back. "You look as if you belong out here," he said, leaning over to brush her smiling lips with a kiss. His body, as always, hungered for Alexa. He'd missed making love to her, but because she'd been so devastated by her capture by the Taliban, he'd told her he would wait until she was ready to be intimate again.

Gage never kidded himself that he could read a woman's mind, but he did know Alexa well enough to read her body language. Today, she looked particularly attractive in her white shorts and a sleeveless cotton tee the color of her auburn hair. She was free of makeup, and he saw the light sprinkling of girlish freckles peeking out across her cheeks.

He loved her. Gage knew her so well that he could read her moods from her eyes. He had learned that when the brown flecks in her eyes were prominent, she was emotionally upset about something. But if the green and gold were front and center, she was happy and at peace.

"Look at this," he said, leaning down and capturing a red leaf at their feet. Holding it up, he brought it near her ponytail lying on her right shoulder. "The colors almost match," he said, placing the recently dropped leaf next to her hair. Gage drew in her scent, which made his growing erection harden even more. Alexa gazed down at it, a playful look on her face; both were aware that they'd had no sex together for five days.

Now, she stepped forward and pressed her breasts against his chest. Unable to resist, Gage pulled her to him and captured her mouth, now soft and willing beneath his. Reluctantly easing away from her, drowning in those green-flecked eyes that showed how much she loved him, Gage breathed in the scent of almond oil in her hair, a fragrance that always aroused him.

Alexa's mother, Dilara, who was Turkish with a bit of Greek, put a few drops in her own hair every morning to make it shine, and her daughter tended to follow her mother's example—from her high-fashion clothing, to her perfect makeup and skillfully arranged coiffure.
"Wow," Alexa laughed. "That's quite a match." Her eyes crinkled with humor as she examined the leaf. "Hey, are you calling me a dried up old leaf, Hunter?"
He chuckled. "Not hardly, Ms. Culver." His heart swelled. It was rare, since her capture and rescue, that the Alexa he'd met and fallen in love with had resurfaced. And the wicked smile on those beautifully shaped lips, combined with the dancing glint in her eyes, boded well.

Gage silently congratulated himself on having dragged Alexa kicking and screaming away from the office for this noontime hike up into the hills. She had been getting ready at nine a.m. on Saturday to drive into work, but her face reflected the strain she was under. Gage had avoided telling Alexa what to do since her ordeal with the Taliban, whenever possible urging her to take control of her activities. But this time, he was damn glad he'd coaxed her into taking this five-mile hike into the Virginia hills above their farmhouse. Already, the strain and smudges around her eyes were gone. The young woman standing before him right now was the Alexa he'd met at Bagram, and he couldn't feel more grateful to have her back.

"It's beautiful up here," Alexa breathed, gesturing around the hilltop crowned with colorful trees. The sky was a deep marine blue with a few fluffy clouds drifting overhead. Breathing in deeply, she leaned against him, her hand on his chest, looking skyward. "I love the smell of autumn leaves, Gage." Turning, she gazed at his ruggedly handsome face, his light blue eyes warm with love.

"Do you wish you were flying your Stearman biplane instead of being chained here to the earth?" he teased, lifting his hand to graze her rosy cheek with his thumb. His touch always aroused her, and he watched her pupils grow larger, her lips part. He fought his desire to take her right there. They had been together for five days, and it hadn't been the right time or place to resume their steamy connection.

"I don't know," Alexa murmured. "It's a perfect day to fly. But right now," she smiled as she moved her hips suggestively against the thick bulge beneath his jeans, "I like being earthbound with you." Alexa saw how Gage's expression changed from loving to lusty, and it made her inner thighs dampen even more. She grazed his recently shaven cheek, feeling completely loved and cared for as he tightened his arm around her shoulder. Slowly moving so their hips touched, she pinned herself against him. "I can't really pilot the Stearman and make love with you at the same time."

"Hmm," Gage said, giving her a crooked grin. His long fingers caressed her sweet, rounded cheeks beneath her flimsy white cotton shorts. "If you had a choice, Ms. Culver, which would you prefer: making love with me, or flying into the arms of your beloved sky?" He saw her eyes crinkle, that wicked look deepening in her hazel eyes.
"Oh, my choice would always be you, Mr. Hunter. I've never met a man who could love me as wonderfully as you do."
Excerpt. © Reprinted by permission. All rights reserved.

Book Info:
Alexa Culver has survived unspeakable trauma at the hands of the Taliban but she refuses to let them break her spirit. Her work with Artemis Security, protecting young girls from global sex traffickers, gives her purpose. But it comes at a cost. Her fiancé, Gage Hunter, has stood by her side during her recovery, but Alexis knows she is holding part of herself back. How long can he wait for her to be whole again?
Gage is worried about Alexa. Her work has become an obsession, and he doesn't believe she has fully dealt with what happened to her in Afghanistan. The more he tries to help her, the harder she pushes him away. When Alexa insists on attending an international sex trafficking conference in Paris, she draws the attention of one of the world's most dangerous men. And he has a score to settle with the Culver Family.
Book Links:

Meet the Author: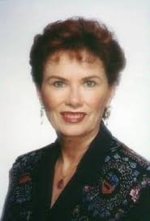 A U.S. Navy veteran, Lindsay McKenna was a meteorologist while serving her country. A pioneer of the military romance genre in 1993 with Captive of Fate. Her heart and focus is on honoring our military men and women. Creator of the Wind River Valley Series for Kensington Books, she writes emotionally and romantically intense suspense stories. She is also the creator of the DELOS Series, a family saga/series that is romantic suspense. Visit her online at her website for monthly newsletter, contest, and so much more www.lindsaymckenna.com.
Website | Facebook | Twitter | Instagram | GoodReads |