Today it is my pleasure to Welcome romance author
Jennifer Ryan
to HJ!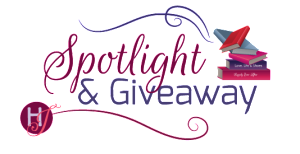 Thank you for having me. So happy to be here.
If someone wrote a biography about you, what do you think the title of the book should be? Why?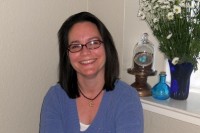 Busy Bee. Kind of silly, I know, but that's what I am. With a husband, three kids, and my publishing career, I'm always working on something, flitting from one thing to the next – doing something for my husband, my kids, my books.
Which of your prior characters would you most/least likely invite to dinner and why?
I'd invite all my heroines. I owe them big time. My critique partner always says that I put them through the ringer. Maybe I do, but I always give them a really great guy in the end.
I would never invite Shelly from THE RIGHT BRIDE. Meanest character I ever wrote. Some people get what they deserve.
Let's talk about your newest release: Dylan's Redemption
If you had to summarize the book for the readers here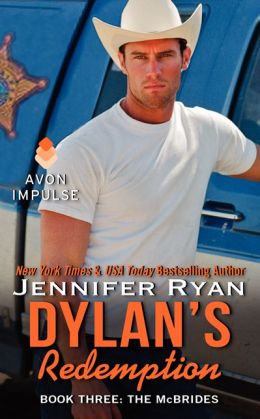 Dylan has been searching for answers in Jessie's disappearance for years. He doesn't want to believe the rumors she's dead, even though all the evidence points to that terrible conclusion. When her father dies, he believes the truth of what happened to Jessie died with him. Until Jessie shows up for the funeral, stunning him and the whole town.
Dylan wants to make up for lost time and past mistakes, but Jessie has a secret. Can they learn to trust again, heal their past, and have a second chance at first love?
Please tell us about the characters in your book?
Dylan is the new sheriff of Fallbrook. He's ex-military and believes in the truth and right and wrong. He's a single father to a little boy he adopted and loves beyond all measure. He's a man who's made mistakes and never forgot his first love.
Jessie is a survivor, filled with determination to live her life on her terms. She's kept herself closed off from men. They can't be trusted. She's found her focus running her own construction company, but she's lonely. Until Dylan comes back into her life. She can't ignore the connection they still share.
As you wrote your protagonist was there anything about them that surprised you?
Jessie's strength. She's been knocked down and treated poorly by just about everyone in her young life. As an adult, she's found her footing in a man's world, but still keeps men at arm's length. I admire her courage.
What scene did you most enjoy writing? Why?
I really love the opening scene at the high school prom. It took me back to that time in my life when my now husband took me to his senior prom.
Excerpt:

He could have asked any girl, Jessie thought and gazed up at the night sky. She couldn't believe Dylan McBride asked her to the dance. Based on all the whispers and backhanded comments, neither could anyone else.
The stars glimmered brightly overhead. Jessie stood out on the veranda. Rock and roll emanated from the elegant ballroom more suited to waltzes and string quartets than the sounds of rowdy teenagers and thrashing guitars.
If her father discovered her gone . . . Well, it didn't bear thinking about. Hard to explain living with someone who'd rather drink himself to death than offer you a kind word. You learned to hate them as the love between you withered like autumn leaves and died.
Pushing aside her tormented thoughts, she focused on the stars above and the fact she was here, tonight, with Dylan. She'd give anything to kiss him again, feel his lips on hers, warm and urgent, making her heart slam so hard against her ribcage it just might burst out of her chest. Breathless when the kiss ended, the corners of his mouth would tilt with that cocky half grin of his and melt her heart. Even now, she felt the unfamiliar flutter in her belly that made her both excited and anxious to kiss him again.
What scene was the hardest to write? Why?
When Dylan discovers Jessie's secret and finds out his mother hid the truth from him and kept him from Jessie when she needed him most. It's such an emotional scene. I tried to convey all of Dylan's anger and sadness. I hope readers feel his pain.
Excerpt:

"You knew about Jessie and the baby and you didn't say anything all these years. Not even when I adopted Will. You knew about his parents and how he came to me, and you never said anything. You accepted Will as part of the family, but you wouldn't accept your own granddaughter. Why? Why would you do that? Because you didn't think Jessie was good enough for me?"
"You deserve better. You're a McBride. As for the baby, well, we'll never know for sure she was yours."
Both men grabbed his shoulders again as he took a step toward his mother. He stopped, but the urge to slap her was so great he fisted his hands at his side to keep from following through with the impulse.
"I felt sorry for Jessie, but nothing could be done once the baby died," his mother said cruelly. "What good would it do to tell you after the fact? I didn't want to hurt you. It doesn't change anything," she said, further damning herself in Dylan's eyes.
…
"Hope was mine. I made love to Jessie without even thinking about protecting her. I couldn't look past having her in my arms. If I didn't make love to her, I didn't want to take my next breath. I love her that much, Mother. I loved her then. I love her now. I will love her, and only her, the rest of my life. I'll never forgive you for what you've done, and everything you've taken from me." Which probably included Jessie, because she'd never forgive him after what his mother did.
Who would you cast in the role of your characters if your book was optioned for a movie?
Dylan – Chris Hemsworth
Jessie – Kate Mara
If you could have given your characters one piece of advice before the opening pages of the book, what would it be and why?
True love is worth the risk…and the fight to hold on to it.
What are you currently working on? What other releases so you have planned for 2014?
I am currently working on my next series, due out in 2015. The Montana Men, beginning with AT WOLF RANCH (available 2/24/15). But first, CAN'T WAIT, a novella I wrote as a prequel to The Hunted Series and The Montana Men Series will be released on 11/11/14.
CAN'T WAIT
Before The Hunted Series and The Montana Men began …
Though she is the woman of his dreams, Caleb Bowden knows his best friend's sister, Summer Turner, is off limits. He won't cross that line, which means Summer will just have to take the reins if she wants her cowboy for Christmas.
Where can readers get in touch with you?
www.jennifer-ryan.com
Twitter: @jenryan_author
Facebook: https://www.facebook.com/pages/Jennifer-Ryan/520021168037391?ref=hl
Thanks for blogging at HJ!
Giveaway:

Digital Copy of THE RETURN OF BRODY MCBRIDE (The McBrides).
To enter Giveaway: Please complete the Rafflecopter form and Post a comment to this Q:

I love stories about first loves. Is your first love worthy of a romance novel, or better left in the past?
Book Info:
There's a new sheriff in Fallbrook … Meet Dylan McBride.
Jessie Thompson had one hell of a week. Dylan McBride, the boy she loved, skipped town without a word. Then her drunk of a father tried to kill her, and she fled Fallbrook, vowing never to return. Eight years later, her father is dead, and Jessie reluctantly goes home—only to come face-to-face with the man who shattered her heart. A man who, for nearly a decade, believed she was dead.
Dylan accepted the position as sheriff of Fallbrook looking for a fresh start and a chance to uncover the truth about Jessie's disappearance. He knew he'd have to face a few ghosts … he just never thought one would be Jessie, all grown up, stunning … and alive. The pull between them is instant, but Dylan's heart has already mourned Jessie, and she has secrets she can never share. Can they escape the darkness of their past for a chance at a bright future together?
Dylan's Redemption
The McBrides Book Three
By: Jennifer Ryan
Releasing August 12th, 2014
Avon Romance
Tour wide Rafflecopter Giveaway: Print Set of the McBrides Series Books One and Two (US/Canada))a Rafflecopter giveaway
Author Bio
JENNIFER RYAN, author of The Hunted Series, writes romantic suspense and contemporary small-town romances.
Jennifer lives in the San Francisco Bay Area with her husband and three children. When she isn't writing a book, she's reading one. Her obsession with both is often revealed in the state of her home, and how late dinner is to the table. When she finally leaves those fictional worlds, you'll find her in the garden, playing in the dirt and daydreaming about people who live only in her head, until she puts them on paper.
Please visit her website at www.jennifer-ryan.com for information about upcoming releases.
Website | Facebook | Twitter |