Today it is my pleasure to Welcome romance author
Laura Dave
to HJ!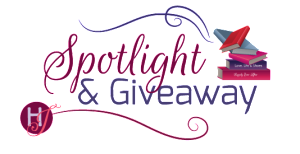 Hi Laura and welcome to HJ! We're so excited to chat with you about your new release, Eight Hundred Grapes

!
Please summarize the book for the readers here: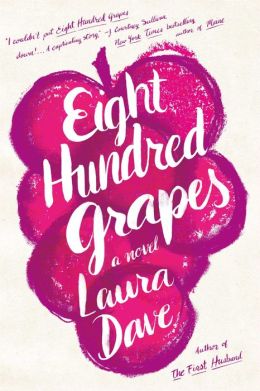 Eight Hundred Grapes focuses on Georgia Ford who escapes to her family's Sonoma County vineyard after she discovers an explosive secret her fiancé has been keeping from her. Georgia plans to seek solace in the people that know her best, but it turns out that everyone in her family is dealing with serious romantic drama of their own.

Please share the opening lines of this book:
My father has this great story about the day he met my mother, a story he never gets sick of telling. It was a snowy December morning and he was hurrying into his co-worker's yellow Volkswagen bug parked in front of Lincoln Center, holding two cups of coffee and a massive slew of newspapers. (His first wine, Block 14—the only wine in his very first vintage—had gotten a small mention in the Wall Street Journal.) And between the excitement of the article and the steaming coffee, Daniel Bradley Ford didn't notice that there were two yellow bugs parked in front of Lincoln Center. That his East Coast distributor was not the one huddling for warmth in the yellow bug's driver's seat. But, instead, his future wife, Jenny.
Please share a few Random facts about this book…
While writing Eight Hundred Grapes, I did extensive research and learned about winemaking from some of the best winemakers in the world.
I wrote the novel in coffee shops in Los Angeles, New York, and Sonoma.
The novel is going to be a movie: Fox2000 optioned the rights and I'm currently writing the screenplay.
Please tell us a little about the characters in your book. As you wrote your protagonist was there anything about them that surprised you?
When I started writing the novel, I had no agenda for Georgia beyond the discovery of her fiancé's secret. Everything that happened after Georgia discovers her fiancé's secret completely surprised me.
What, in your mind, distinguishes this book from other books out there in the same genre?
The fantastic wine!

The First kiss…
I can't tell you about the first kiss without ruining the novel. It's worth waiting for though.

Did any scene have you crying or laughing (or blushing) while writing it?
The scene when Georgia first arrives home—and finds her mother in, let's say, a compromised position:

Coming out of my parents' bedroom was a large man. Two hundred and fifty pounds large. With hair and skin I didn't recognize.

My mother, in a matching towel, was standing close to him.

This man, who was not my father.

I dropped the phone and screamed at the top of my lungs.

The man reached out his hand. "Henry," he said. "Henry Morgan."
If your book was optioned for a movie, what scene would you use for the audition of the main characters?
The scene when Georgia meets Jacob, who is buying her family's vineyard:

He turned and we made eye contact for the first time.

"It's you," he said.

"Excuse me?"

"The bride. From the bar."

That threw me. I looked at him, confused.

"I almost didn't recognize you because your hair was up in that bun." He paused. "Falling out of that bun . . . "

I reached up and touched my hair, which now cascaded over my shoulders, moving from its Los Angeles straight toward Sonoma curly. "What are you saying, exactly?"

He cocked his head. "It looks much better like this."
If you could have given your characters one piece of advice before the opening pages of the book, what would it be and why?
I'm not in the business of giving advice. I'm happily in the business of providing great wine—though these characters provide their own.

What are you currently working on? What other releases do you have planned for 2015?
I am working on the screenplay for Eight Hundred Grapes and my next novel.
Thanks for blogging at HJ!
Giveaway:

Print copy of EIGHT HUNDRED GRAPES
To enter Giveaway: Please complete the Rafflecopter form and Post a comment to this Q:

What type of wine makes you think of romance? Why?
Book Info:
There are secrets you share, and secrets you hide…
Growing up on her family's Sonoma vineyard, Georgia Ford learned some important secrets. The secret number of grapes it takes to make a bottle of wine: eight hundred. The secret ingredient in her mother's lasagna: chocolate. The secret behind ending a fight: hold hands.
But just a week before her wedding, thirty-year-old Georgia discovers her beloved fiancé has been keeping a secret so explosive, it will change their lives forever.
Georgia does what she's always done: she returns to the family vineyard, expecting the comfort of her long-married parents, and her brothers, and everything familiar. But it turns out her fiancé is not the only one who's been keeping secrets…
Set in the lush backdrop of Sonoma's wine country, Eight Hundred Grapes is a heartbreaking, funny, and deeply evocative novel about love, marriage, family, wine, and the treacherous terrain in which they all intersect.
Buy Links:
Meet the Author: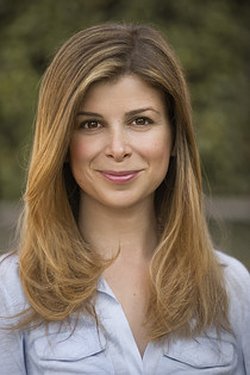 Laura Dave is the author of the critically acclaimed novels Eight Hundred Grapes, The First Husband, The Divorce Party, and London Is the Best City in America. Her writing has appeared in The New York Times; O, The Oprah Magazine; Ladies Home Journal;Glamour; Redbook; Self; and The New York Observer. Dave has appeared on the CBS Early Show, Fox and Friends, and All Things Considered; and Cosmopolitan Magazine recently named her a "Fun and Fearless Phenom" of the year. Her novels have been published in eighteen countries and have been optioned for film by Reese Witherspoon, Jennifer Aniston, and Universal Studios. Fox 2000 optioned the rights to Eight Hundred Grapes with Dave writing the screenplay.
Connect:
facebook.com/lauradavefans
twitter.com/lauradave
instagram.com/lauradaveauthor