Today it is my pleasure to welcome author 

Kimberley Freeman

to HJ!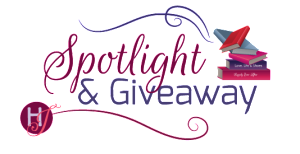 Hi Kimberly, welcome 🙂
What would you say are the defining characteristic of your novels?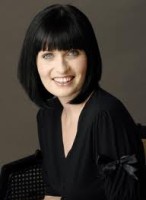 I write novels about women who are conflicted in some way. They are neither good nor bad; they are real and they have to make difficult choices that sometimes haunt them.
5 best things about being a writer?
I'm paid to roam off in my imagination; I can get tax deductions for books and travel; I get to work in my pyjamas; I hang out with other people who love books all the time; I can connect with people all over the world through my stories
Let's talk about your newest release: Ember Island
If you had to summarize the book for the readers here…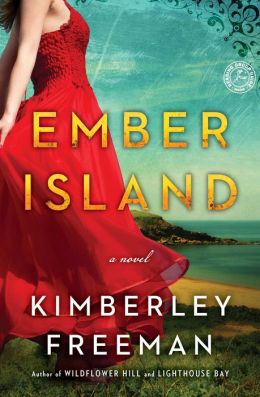 Young woman with bad temper does something she can't forgive herself for; flees and tries to cover it up, then falls in love with a man she really shouldn't hide it from. More than a hundred years later, an old diary found in a rambling house reveals all.
Please tell us about the characters in your book
Tilly is my red-haired heroine in the 1890s. She makes terrible choices and suffers a lot from guilt. She is a governess to 11-year-old Nell, a precocious little girl who is watching everything Tilly does and making notes about it. In the present, Nell's great grand-daughter Nina is a bestselling novelist who is trying to hide a secret about her own past.
As you wrote your protagonist was there anything about them that surprised you?
It surprised me how much self-blame Tilly directed at herself for (repeatedly) losing her temper. She grew up in a world where women couldn't express their feelings, and the pressure means that she is in a constant cycle of anger and regret. This makes her vulnerable to people who would exploit her for their own ends.
What scene did you have the most fun writing? Why? 
I loved writing the scene where Tilly flees. It's early in the morning in St Peter Port (in the Channel Islands) and I really enjoyed building an early morning, empty atmosphere:
On this awful morning, St Peter Port had a hollow, emptied-out feeling. Without the noise of carriages and people, without the movement at the harbour, it seemed a grim labyrinthine town carved out of unforgiving rock. The cold wind rattled the hanging signs on the bow-windowed inns and chilled her cheeks as she rounded the corner of the Morningtons' block, and into the gully-like street behind it.
What scene was the hardest to write? Why?
It's always hard to write sex scenes! You don't want to sound corny and you want to get across that it's passionate and real, but not pornographic:
"We will be gentle with each other," he said, rolling onto his back and pulling her down astride him. Her breasts fell over his face, his hands reached for her hips, massaging the soft flesh that gathered there. Warm skin on warm skin. She ran gentle fingertips over his ribs, then firm hands over the dense muscles of his arms and shoulders. She closed her mouth over his.
Who would you cast in the role of your characters if your book were optioned for a movie?
Maybe Michael Fassbender as Sterling: I really liked him as Rochester in Jane Eyre, and Sterling is a bit of a Rochester-like character. Amy Adams would make a lovely Tilly.
If you could have given your characters one piece of advice before the opening pages of the book, what would it be and why?
Don't marry him! Mind you, if she hadn't married him she wouldn't have gone on her journey that ultimately led her to the end of the story. So perhaps I wouldn't say anything.
What are you currently working on? What other releases do you have planned in 2014?
I have just finished the next Kimberley Freeman book, Evergreen Falls (working title), which should be released in Australia in 2014. It's mostly set up in the Blue Mountains in 1920s at an old hotel, with a doomed love affair.
Where can readers get in touch with you?
Via my Facebook page: https://www.facebook.com/pages/Kimberley-Freeman/157887524286618
Thank you for stopping by HJ!
Thank you Sara!
GIVEAWAY:

3 print copies of EMBER ISLAND
To enter Giveaway: Please complete the Rafflecopter form and post a comment to this Q:

Was Tilly right to blame herself for the fire? How soon should she have told Sterling about it?
Excerpt:
Tilly was in the garden on the Tuesday Godfrey arrived without notice. She sat in the wooden seat she'd had placed between the hawthorne hedges, with a book open on her lap. Sweet jasmine was heavy in the air. A bumble bee buzzed listlessly nearby, and she was almost falling into a doze when the clop of hooves and the rattle of a carriage roused her. She rose and rounded the side of the house to see the arrival of Godfrey's gleaming black and red chaise, drawn by two matching bay horses. They stopped at the entranceway and the footman opened the door to help Pamela down.
Pamela. Godfrey's wife. Tilly's stomach turned over. Why did she have to come? Grandpa despised her. Seeing her would likely make him more ill than he already was. Tilly hurried over to greet them, saying the little mantra in her head she always said when Godfrey and Pamela were around. Be calm and moderate. A temper serves nobody. They were words her grandfather had said to her a thousand times.
"I hadn't thought we'd see you," she said quickly, as Godfrey took Pamela's arm. He wore a tall hat and a black coat, and Pamela was in a green travelling coat that rode up over her bustle. With her perfectly round blonde curls and big blue eyes, she resembled nothing so much as a china doll.
"I was going to send a letter," Godfrey said, off-handedly. He was as unattractive as his wife was handsome, with mousey hair that always looked dirty and a body like two pillows tied together. "But it was unnecessary. The old man isn't going anywhere, and it would be too shocking I suppose for you to allow your husband to house and feed you."
Tilly let the jab slide. It had been delivered with Godfrey's customary wry smile, which meant he could say as he pleased and later claim he was jesting if anyone took offence.
"How is the old man?" Godfrey asked.
"He is very tired, but otherwise in good spirits. You must allow me to go ahead and prepare him for your visit. I don't want him to be overwhelmed."
Godfrey was already striding for the front door, nearly bowling Mrs Granger over to get in the house.
"Granger, we'll have tea in the parlour, thank you," he said.
"Yes, Mr Kirkland," she answered with a little nod. The slight tightness in the woman's jaw was the only outward sign that she disliked her incoming Master.
I smiled at Mrs Granger. "Do take your time," she said.
Godfrey gave Tilly a frown, but did not push further. Pamela was already in the parlour, inspecting the drapes. "How old are these?" she asked Tilly.
Tilly knew Pamela already saw Grandpa's house as her own, and was so outraged at this obvious and uncouth anticipation of possession that she dared not answer in case she said something everyone would regret. Instead, she tried to stall Godfrey on the stairs. "Please," she said, "let me come with you. He's very frail…"
Godfrey took her wrist firmly and set her aside. "Cousin Matilda, I love you dearly, but you have been alone with him for many years, and you will allow me some time alone with him now. Pamela, come along."
Tilly stood back, shaking with anger unexpressed. Just as Grandpa said, Tilly had always been an angry little girl. He had taught her, through punishment as well as reward, that tempers disrupted society and girls especially, with their high voices and pink faces, ought not rage and shout.
But her patience and self-control were all an illusion for Grandpa's benefit. Countless times she had gone home and punched or screamed into her pillows after a disagreement with the postmistress or the greengrocer or the mother who let her child tear around and crush Tilly's foot without a word of admonishment. No matter how hard she tried, she could not stop the fire from igniting in her belly. All she could do was clamp her mouth shut so the fire didn't escape and burn those around her.
Tilly sat on the long, embroidered sofa and waited. This sofa would be Pamela's. Those paintings would be Pamela's. That wallpaper would be Pamela's. The drapes, which she had been regarding with such disdain… all of this would be Pamela's, and through no greater reason than that she was married to Godfrey.
Tilly's father and Godfrey's father had been brothers, but not friends. Tilly's father had taken his wife and his young daughter to India, where he had caught typhoid and died. Tilly and her mother made the long journey home, her mother's belly swelling with a pregnancy that eventually resulted in her death and the death of Tilly's unborn sibling. Godfrey's father might have taken Tilly in and raised her and Godfrey like siblings; but Godfrey's mother refused. And so Grandpa had brought Tilly into his home, raised her as he might have raised a daughter, and unwittingly created petty jealousies where there should have been familial love.
A little time passed—no more than fifteen minutes—and Tilly heard the door to Grandpa's bedroom close and footsteps on the stairs. Godfrey and Pamela appeared, and Pamela had tears in her eyes. Tilly felt a pang. Could she have been wrong about Pamela?
"The old man's mind is addled," Godfrey said gruffly. "He gave my wife a dressing down."
Tilly stifled a laugh. "Oh, dear. He does get very tired. Don't take it badly, Pamela," she said, touching Pamela's cool hand softly. "I'm sure he doesn't mean it."
"Where is that tea?" Godfrey asked.
"Give her a little longer. If we'd known you were coming Mrs Granger might have made scones. The best she might muster on short notice is sandwiches."
"Yes, yes. You've made your point, Cousin. You're annoyed that we didn't call ahead." Godfrey waved a dismissive hand. "You've made us feel sufficiently unwelcome so we will go."
Tilly immediately regretted not behaving more graciously. "No, no, I didn't mean for you to—"
"And perhaps one day soon, you will know how it feels to be unwelcome in this parlour," Pamela said, with an arch of her fine eyebrows.
And the fire blew hot, hot inside her. "Vulture," she spat.
Pamela put her handkerchief to her mouth in a gesture of shock. Godfrey merely smiled. Then he leaned in close and said, "Cuckoo."
In a few moments, they were gone. Mrs Granger came in, a tray of watercress sandwiches in her hands. "Where are they?"
"Getting back into their fine carriage and heading home," Tilly said, her heart still thudding guiltily in her throat. "I offended them."
Mrs Granger pursed her lips, but said nothing. She set down the tray and left Tilly alone in the parlour. Cuckoo. A bird that forces itself upon parents that aren't its own, then starves the other chicks in the nest through its endless demands. That was how Godfrey saw her.
Well, it was nearly time to fly.
Book Info
In 1891, Tilly Kirkland is reeling with shock and guilt after her tempestuous marriage ends in horrific circumstances. Fleeing to the farthest place she knows, Tilly takes a job on Ember Island in Moreton Bay, Australia, where she becomes the governess to the prison superintendent's precocious young daughter, Nell. Tilly knows she must keep the past hidden in order to start a new life, but she doesn't know that Nell is watching her every move and writing it all down, hiding tiny journals all over their rambling manor home.
More than one hundred years later, bestselling novelist Nina Jones is struggling to complete her next book. A reporter asking questions about her great-grandmother sends Nina retreating to her family's home on Ember Island, where she hopes to find her lost inspiration somewhere in the crumbling walls.
Though they are separated by years, both Tilly and Nina must learn that some secrets never stay buried, but what matters most is learning to trust your heart.