Today it is my pleasure to Welcome romance author
Scarlet Wilson
to HJ!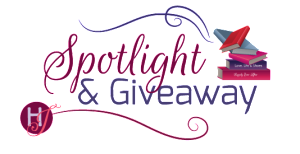 Hi Scarlet, welcome to HJ!
If someone wrote a biography about you, what do you think the title of the book should be? Why?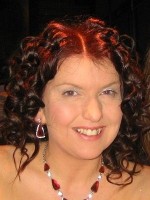 Books,Wine and Chocolate. Pretty self explanatory. I thought of writing something Scottish as I'm very proud of my Scots heritage, then I thought of writing something about my kids but decided just to keep it simple!
Let's talk about your newest release: English Girl in New York
If you had to summarize the book for the readers here
Carrie McKenzie has had a bad year, she's now on business in New York for the next year but is very lonely. Imagine her surprise when she finds a baby on her doorstep when New York is shut down after a freak snowstorm! She's never spoke to the guy in the apartment below, but knows he is a New York Cop. Who better to help her?
Please tell us about the characters in your book?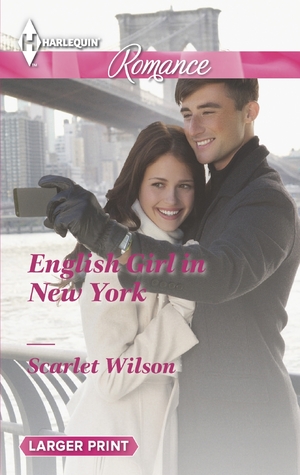 Carrie is pretty lonely. She's had a horrible last year and is in New York to try and heal and get away from things. She really needs someone to love her and take of her.
Daniel Cooper had a horrible upbringing with a drug addicted mother. He's inherited his grandmother's brownstone and works as a cop to try and make things right in this world for others.
Was it love at first sight for your characters? If not what was the pivotal moment of change?
The pivotal moments comes a little after the shock of looking after a baby. The get to know each other a little better and share a kiss over doing some dishes!
If your characters could go back in time and change one thing what would it be? Why?
Daniel wouldn' have been brought up by his drug addicted abusvie mother. It put him in a very vulnerable position as a child.
If I tell you Carrie's I'll spoil part of the story. All I can say is, if it hadn't happened she would never be in New York and meet Dan.
What scene did you have the most fun writing? Why?
I liked the scene where Carrie finds the baby.
Carrie stared out of the window. The sun had well and truly disappeared and the streets were glistening with snow. Not the horrible sludge she'd trudged through earlier – but freshly fallen white snow. The kind that looks almost inviting from the confines of a warmly lit apartment.
Her stomach rumbled and she pressed her hand against it. Thank goodness Mr Meltzer lived above his store. Every other store in the area had pulled their shutters and closed. She glanced at the supplies on the counter. Emergency milk, water, bread, bagels, cheese, macaroni and chocolate. Comfort food. If she was going to be snowed-in in New York she'd every intention of eating whatever she liked. It would probably do her some good. After the stress of last year she still hadn't regained the weight she'd lost. Gaining a few pounds would help fill out her clothes, giving her the curves back she was used to. It was so strange that some women wanted to diet away to almost nothing – whereas all she wanted was to have to some curves again.
Her ears pricked up. There it was again. That strange sound that had brought her to the window in the first place. This apartment was full of odd noises – most of which she'd gotten used to. Rattling pipes with trapped air, squeaking doors and floorboards, sneaky unexplained drafts. But this was one was different. Was it coming from outside?
She pressed her nose up against the glass, her breath steaming the space around her. The street appeared deathly quiet. Who would venture out on a night like this? The 24 hour news channels were full of Stay indoors. Don't make any journeys that aren't absolutely necessary. Anyone, with any sense, would be safely indoors.
She pushed open the window a little, letting in a blast of cold air. Thank goodness for thermal jammies, bedsocks and an embossed dressing gown.
She held her breath and listened. There it was again. It was like a mew. Was it a cat? Downstairs, in the apartment underneath she could hear the faint thump of music. It must be the cop. He obviously wouldn't be able to hear a thing. She didn't even know his name. Only that he must be a cop because of the uniform he wore. Tall, dark and handsome. But he hadn't looked in her direction once since she'd arrived.
Who had left their cat out on a night like this? Her conscious was pricked. What should she do? Maybe it was just a little cat confused by the snow and couldn't find its way home? Should she go downstairs and investigate? She glanced down at her nightwear. It would only take a few seconds. No-one would see her.
She could grab the cat from the doorway and bring it in for the night. Maybe give it a little water and let it curl in front of the fire. A cat. The thought warmed her from the inside out. She'd never had a cat before. It might be nice to borrow someone else's for the night and keep it safe. At least she would have someone to talk to.
She opened her door and glanced out onto the landing. Everyone else was safely ensconced in their apartments. Her feet padded down the flights of stairs, reaching the door way in less than a minute. She unlocked the heavy door of the brownstone and pulled it open.
No.
It couldn't be.
She blinked and shut the door again. Fast.
Her heart thudded against her chest. One. Two. Three. Four. Five. Her brain was playing horrible tricks on her. Letting her think she was safe and things were safely locked away before springing something out the blue on her.
Maybe she wasn't even awake. Maybe she'd fallen asleep on the sofa upstairs, in front of the flickering fire and would wake up in a pool of sweat.
One. Two. Three. Four. Five.
She turned the handle again, oh-so-slowly, and prayed her imagination would get under control. Things like this didn't happen to people like her.
This time her reaction was different. This time the cold night air was sucked into her lungs with a force she didn't think she possessed. Every hair on her body stood instantly on end – and it wasn't the cold.
It was a baby. Someone had left a baby on her doorstep.
What scene was the hardest to write? Why?
The hardest scene would be about Carrie facing up to her past. I'll share a bit of the lead up to that as she's really struggling to help look after the baby.
Carrie sat frozen on the sofa.
This wasn't happening. This couldn't be happening.
There was a weight pressed firmly against her chest. Like a huge dumbbell just sitting there, taunting her to try and pull some air into her lungs.
He was scowling at her again. The baby. Nearly as much as Daniel Cooper had scowled at her when she'd tried to pull out all the lame excuses under the sun to get out of there.
It must make her seem like a bitch. But right now, she didn't care.
She could feel tears starting to flood into her eyes. This was someone's precious baby. Someone's living, breathing precious bundle. What on earth could happen in this life that would make you leave a baby on someone's doorstep in the middle of winter?
It wasn't fair. Life wasn't fair.
Last time she'd held a baby it hadn't been moving. Its little chest didn't have the rise and fall that this little boy's had. It didn't have the pink flush to the cheeks.
She blinked back the tears. The tightening in her chest was getting worse.
It.
A terrible term.
But she couldn't use any other right now. She couldn't think about her daughter. She couldn't think about Ruby McKenzie. She couldn't let that name invade her thoughts.
Because then she would spiral downwards. Then she would remember the nursery and pram. Then she would remember the routine check at the midwife, followed by the urgent scan. Then she would remember the forty-eight hour labour, with no cry of joy at the end of it.
Then she would remember the disintegration of her five year relationship, as both of them struggled to cope with their bereavement.
The whimpering was getting worse, turning into full-blown screams.
She'd have given anything to hear the screams of her daughter. She'd have given anything to see her daughter screw up her face and let out a yell like that.
She shifted the baby onto her shoulder. Five minutes. He would be back in five minutes.
How did your character spend the week just before the story starts?
Carrie spends the week working in the offices in New York – trying not to feel too lonely and Dan spends his time as a New York Cop trying to make everything right with the world.
Who would you cast in the role of your characters if your book was optioned for a movie?
Carrie would be the gorgeous Rachel Bilson who was the The O. C., the movie Jumper and now stars in Hart of Dixie.
Daniel would be Alex O'Loughlin who stars as Steve McGarret in Hawaii Five-O.
What are you currently working on? What other releases so you have planned for 2013 into 2014?
In April I have another medical romance out, part of the Harley Street series Girl From the Red Carpet.
In May I have another medical romance A Mother's Secret and a romance The Heir to the Castle. It's a double release month for me!
Thanks for blogging at HJ!
Giveaway: I have

2 copies of English Girl in New York to giveaway

either paperback or ebook. Winners choice!
To enter Giveaway: Please complete the Rafflecopter form and Post a comment to this Q:

Not counting names you may have already given your children, if someone handed you a baby today, what would you call a boy or a girl? I think I would go with Poppy for a girl and Zack or Lincoln for a boy

.
Except
I'm going to share the scene where they decide to give the baby a name.
She looked stunned.
As if he'd just suggested packing up the car and heading off into the sunset with a baby in tow.
"What? We can't keep calling him 'the little guy'. You know what happens with abandoned babies. At some point – somebody, somewhere gives them a name."
"But we don't have any right. This isn't our baby," she gave a little shake as if the thought was too alarming.
"Actually, right now, he is our baby. And might continue to be so for the next few days. We have to call him something in the meantime. Calling him 'baby', 'him' or 'it', it's just not right. You know it isn't."
She'd started pacing now. Walking about the apartment, her eyes refusing to meet with his. "Well, what's your suggestion genius? Do you want to call him Dan?"
She was mocking him. For some reason, she was uncomfortable with this.
"I don't want to call him Dan. That will just get confusing. I'm trying to make this less confusing, not more." He looked at her again, her pacing was slowing. "What kind of names do you like?"
"I'm not naming him." The words snapped out of her mouth.
"Why not?"
"Because he's not my baby."
He shook his head. "We know this. That's not the point. Let's find something we can agree on. Do you like crazy names like Moonwind or Shooting Star? Do you like modern names, celebrity names or something more traditional?"
Her chin was on the floor. "Moonwind? Shooting Star? You've got to be kidding?"
He shook his head and rolled his eyes. "You forget. I'm a cop in New York. I've heard everything."
"Wow." She sat back down on the sofa and picked up the bottle of milk. "I'm going to try and give him a little more of this." She watched as his mouth closed around the teat and he started to suck. "I guess I like more traditional names," she finally said.
"Plain? Like John or Joe or Bob?"
"No. They are too plain. Something proud. Something that makes you sit up and take notice."
"I thought you'd ruled out Moonwind?"
There was a sparkle in her eyes as she turned to him. "How about really traditional? How about something biblical?"
"Now you're really testing me. I'll need to think back to my Sunday School days."
"Then you do that. How about Joseph? Or Isaac, or Jeremiah?"
He grabbed the first names that sprang into his mind. "Noah, or David, or Goliath?" he counteracted, he wanted to make her smile again. And it worked. She was sitting up a little straighter. Trying to beat him at this game.
He could see her start to rack her brains. "Peter, Paul or Matthew?"
"Adam, Moses or Joshua?"
There was silence for a few seconds as they both concentrated hard.
"Abraham."
"Abraham."
Their voices intermingled. And a smile appeared across both their faces.
Carrie stared down at the baby. "Abraham," she whispered. "Now there's a proud name. What do you think of that one?"
He sat down next to her. "Abraham, I like it. Also the name of one of our finest Presidents. It's perfect."
Book Info:
English Girl in New York
Rescued on her doorstep
After an annus horribilis, the glittering lights of Manhattan are irresistible to English girl Carrie McKenzie. She's climbed the Empire State Building, but can't get a smile from her gorgeous neighbor! Until a tiny abandoned baby on her doorstep brings her to his door…. Cop Dan Cooper has an obligation to protect, and with Carrie out of her depth, he must come to her rescue. Surely two pairs of hands are better than one? Until she becomes a distraction, not just because of her tempting curves, but because of the pain in her eyes when she looks at the precious bundle in their charge….
Author Bio
Scarlet Wilson wrote her first story aged 8 and has never stopped. Her family have fond memories of 'Shirley and the Magic Purse' with its army of mice, all with names beginning with the letter 'm'. An avid reader Scarlet started with every Enid Blyton book, moved on to the Chalet School and many years later found Harlequin Mills and Boon.
She's worked in the health service for over 20 years, training as a nurse and a health visitor, and now currently working within public health. For her, finding medical romances was a match made in heaven. She's just made her first sale to the Mills and Boon Cherish/Harlequin Romance line too. Her first book comes out in January 2014, along with a book for Entangled in February 2014.
She joined the RNA New Writers Scheme and was delighted two years later to get The Call as a medical romance writer.
Scarlet lives on the West Coast of Scotland with her fiancé and their two sons.
Website | Facebook | Twitter |