Today it is my pleasure to Welcome author
Dani Wade
to HJ!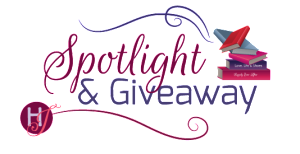 Hi Dani and welcome to HJ! We're so excited to chat with you about your new release, Expecting His Secret Heir

!


Thank you so much for having me! I'm excited to be here with readers who love romance as much as I do!

Please summarize the book for the readers here: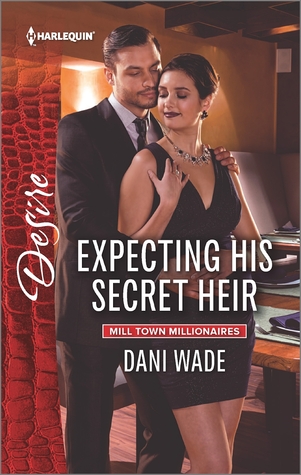 When I think about this book, the first thing that comes to my mind is family loyalty…Both Zach and Sadie have families who need them, and those needs contradict the feelings they have for each other. The choices they face, especially Sadie, could determine life or death-so digging up some dirt on her former lover and keeping her reasons for returning to Black Hills a secret shouldn't make her feel guilty. Until another complication takes her guilt to the next level-the realization that she's carrying Zach's child.

What's your favorite line(s) from the book?:
Zach: For the first time, Zach planned to explore every fantasy he could with a woman.
Until now, he'd always held back. The intensity of his nature kept him cautious.
But tonight he was cutting the caution tape and diving in headfirst.
When Zach wants Sadie to get in the hot tub after it has snowed:
"But I didn't bring a swimsuit."
The amused, calculating look in Zach's eyes told her he didn't care. Not in the least. "Well, I have one, but I promise not to use it."

Ms. Saben: "Honey, you've gotta dance while you still can. Besides, I'd rather break a hip that way than push a walker at the old folks' home."
When you sat down to start this book, what was the biggest challenge you faced? What were you most excited about?
I find the reunion aspect of this love story exciting! With this couple especially, there's lots of questions for each of them, but giving those answers would mean revealing secrets they don't want to reveal. But they know the attraction is still there! Building up that desire until it was more compelling than their need to stay at arms' length was lots of fun.
The biggest challenge in this book was motivating Sadie's actions, I think. She has really good reasons for what she does, and I hope I've presented that in a way that makes the reader sympathize with her situation, especially since it only gets more complicated than she ever thought it would.
Please tell us a little about the characters in your book. As you wrote your protagonist was there anything about them that surprised you?
Zachary Gatlin appeared in previous books in this series, where he was always quiet and in charge. Getting to know him better, and understanding the series of tough challenges he's faced his entire life made it exciting to give him his own happily ever after. The things that always surprise me about my characters is the bits and pieces of their lives and memories that they reveal to me as I'm writing. Getting to know them from the inside out isn't about sitting down to make up stuff-it's about spending time with them and discovering what they want to tell me. I'm surprised and excited every time!
What have you learned about your own writing process/you as an author while writing this book?
How to bring the emotions to the page without spelling them out. My voice has always been emotionally-driven, and my characters tend to have lots of hardship in their backgrounds. This book had a lot of hidden emotions, feelings that contradicted the characters' actions. That was a challenge that I truly enjoyed! I strive to learn something with each book, and I hope I carry it on to deepen every story that comes after…

The First kiss…
Zachary Gatlin hated being caught off guard. He'd spent his military career planning for the unexpected, but that didn't mean he liked it.
Luckily, Sadie didn't wait for an answer.
"Look," she said, "I have to ask questions. How else am I gonna know what to take pictures of? Who to take pictures of? Talking to people is part of that."
She cocked her jeans-clad hip, the hand she propped there drawing his eye more than he liked. "If that's a problem, I can do it on my own. After all, you are only supposed to escort me through the mill."
"No," he said through clenched teeth. Not just from his anger, either. Being only a foot away from her seemed to be causing his entire body to go haywire. "That's not what Jacob meant, and you know it."
"I know nothing of the sort." Her brows rose. He didn't remember her being so sassy before. This time she was pushing all his buttons. "I only know that the mill is dangerous right now and they want you with me when I go inside. That's the only sure thing."
"It's my job to make sure everything you go over is safe." They both knew what his emphasis meant, even if she wanted to pretend otherwise.
"Then I guess you'd better stick a little closer, don't you think?"
For a split second, that sassy pink mouth and raised brow made Zach drop his protective barriers. Without thought, he stepped in. Her back hit the wall behind her. His hand planted right above her shoulder. There was barely a hand's breadth between their chests. Their lips were even closer.
Zach's heart moved into double time. Remain impassive. But he couldn't when his entire body was straining to press in close and make contact in the most primitive way he knew how. Touch.
Their breath mingled. He allowed one point of contact. Only one, when he wanted so many more. He reached out with his other hand and curled it around her waist, soaking in the warmth of her body beneath the T-shirt she wore.
"Oh, I'm gonna stick pretty damn close, sweetheart," he said, relishing her eyes going wide with something akin to nerves. "I'll be keeping an eye on every move you make. Every word you speak. Every picture you take." No matter how creepy that might be.
He could be dedicated to his job, couldn't he? "No more snooping behind my back."
"Roger that," she whispered.
It was the barest brush of her lip against his that broke the hold she had over his body. That accidental contact shook him to his core—which was the last thing he wanted her to know. So he stepped back. Removed his hand. Controlled his breathing.
And met her gaze. He could have sworn she'd just gotten exactly what she wanted.
Did any scene have you crying or laughing (or blushing) while writing it?
This was a scene that had me cheering! One theme that often runs through my books is women gaining the confidence and self-esteem to come into their own in life. Here is Sadie talking with Zach after her camera is destroyed in an accident (she's a photographer), and she's not about to let Zach insinuate that she's a bad person because she chose to leave before:
"Why are we even having this conversation?" she asked, not backing down when Zach shot a glance her way. "Do you really view me as that heartless of a human being that I wouldn't value Mr. Bateman's safety over my camera?"
"No, but—"
"Wouldn't you drop whatever you were holding to push your sister out of the way?"
"Yes, but Bateman is a stranger."
"Who still has a family he cares about and who would miss him if something bad happened to him. You may not approve of all of my actions, Zach, but I still think I'm basically a decent human being."
"One who's grown a pretty decent backbone."
"I told you I was sorry. But I'm not gonna dissolve into sackcloth and ashes or let you whip me with the past. That isn't good for either of us."
She sucked in a breath, suddenly realizing the extent of her tirade. But she couldn't finish without saying, "It won't change it, either, much as I wish it could." Because in the end, honesty was important to her, so she would honor that where and when she could without harming her own family…
If your book was optioned for a movie, what scene would you use for the audition of the main characters?
Zach and Sadie have some pretty combustible scenes together, with lots of verbal sparring that makes them fun to watch. One of my favorites is near the beginning when Zachary confronts her at a local bar:
It was his turn to shrug. "I've always been easy to find."
Her petite body stilled. She glanced around, as if making sure no one was close enough to listen. "Look," she said, "I'm very sorry about leaving. I just got…scared."
He stepped closer, bypassing the safety of the counter. "Why?"
She swallowed, hard. His instincts were to follow the movement with his mouth, taste what he could only see.
Reaching out, he forced her chin up with demanding fingers. "Why?"
"It was just too much for me," she whispered.
Without thought, he found himself murmuring, "Me, too."
Startled eyes met his. He could drown in all that fresh green color. Five years ago, her eyes had been just as vibrant. Just as alluring. He'd fallen for her seductive pull and received the rudest awakening in his life for it. But he still couldn't forget the night spent drowning in her green gaze.
Suddenly Sadie was bumped from behind, breaking the hold she had on Zach. Quickly he shuttered his expression.
He stepped back once, twice, until he found his breathing distance. "Now, what's with the questions?"
"Why? Do you see me as a threat?"
In more ways than one. But he wasn't giving her more ammo, so he bit his tongue. "Should I?"
Her gaze dropped at his question, causing his hackles to rise once more. Why was getting any information from her like pulling teeth?
"Just don't stir up trouble." He turned away, lifting a tray of dirty glasses off the counter and stepping through the opening behind the bar.
Only then did he hear her say, "And how's a busy guy like you gonna stop me?"
Readers should read this book….
If they love secrets, billionaires, family loyalty, or the struggle of good people to rebuild their lives after something bad happens. This is the 4th book in the Mill Town Millionaires series (which centers around the local cotton Mill and the Blackstone family), but it can be read as a stand alone.

What are you currently working on? Do you have any are up-coming releases?
This book finishes out my Mill Town Millionaires series for Harlequin Desire. I'm currently doing edits on the first book in my new series set in Kentucky horse country! It's 2 books based on brothers who return to the town that shunned them when they were kids. Now they're back to prove their worth, and exact a little revenge in the process… Those books release in February 2017 (Reining in the Billionaire) and June 2017.
Thanks for blogging at HJ!
Giveaway:

I'm giving away signed, print copies of Books 1-3 of the Mill Town Millionaire series to 1 lucky reader (open internationally).
To enter Giveaway: Please complete the Rafflecopter form and Post a comment to this Q:

As you might guess from the themes in this book, family is very important to me (just like Zach and Sadie). I've been blessed to have several family groups provide support, love, and comfort throughout most of my life. I dedicated this book to them. What was one instance when the family you were born into or a family you created for yourself made a big impact on your life?
Excerpt from Expecting His Secret Heir:
Well, look what snuck in while I was in the kitchen.
Zach should stay away—he really should—but knew he wouldn't. Casually making his way across the room, he stopped to check in at a few tables while keeping Sadie in view. Her laughter, her smile were beautiful things, though she wasn't overtly flirting. Still, a surprising surge of anger streaked through him. He found himself circling slowly, almost like a lion studying his prey from all angles.
Coming in from behind, he could no longer see her face, but he could finally hear her words.
"So did they know someone was sabotaging the mill before this?"
Every cell in his body went alert at the question. Why was she asking?
"Oh, yeah," one of the locals eagerly replied. "Of course, those of us that work there knew it way before any manager did."
She nodded, which caused the muted lighting to glint off her ruby curls.
Standing right behind her, Zach felt a moment of evil satisfaction that he stood so close, yet she seemed unaware. Every time he was around this woman, his hackles rose.
He wasn't sure whether to shake her or kiss her.
Excerpts. © Reprinted by permission. All rights reserved.

Book Info:
The one-night stand who got away is back—and expecting…
Security entrepreneur Zachary Gatlin can't decide whether to kiss her senseless or give her the brush-off, but Sadie Adams insinuates herself into his business and he's hooked.
Sadie's on a mission to dig up dirt on Zach and disqualify him from a multimillion-dollar inheritance. Success means she'll be able to pay for her little sister's medical bills. But when Zach once again proves irresistible to Sadie, she faces a fateful choice: follow her heart or save her sister. And then there's the child she's carrying—Zach's child…
Meet the Author: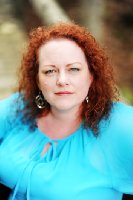 A childhood spent in the rural south helped Dani Wade discover her favorite form of entertainment: imagining herself in the roles of romantic heroines. She didn't even dream of writing her own novel, despite an English degree, until the spring of 2002 when a friend invited her to her first writing workshop. It has been an amazing, emotional journey since that defining day.
She now juggles her writing obsession with a patient hubby, two lively kids, and a day job. She Indie-publishes her sexy suspense books and her contemporary romances are published with the Harlequin Desire line. Yes, life is crazy, but she attempts to navigate the potholes with her trusty To Do List and handy timer. When she finally finds time to breathe, she enjoys scrapbooking, time with her family, nights out with friends, and the occasional Krispy Kreme donut (shh… don't tell anyone).
Website | Facebook | Twitter |