Today it is my pleasure to Welcome romance author
Jessica Gilmore
to HJ!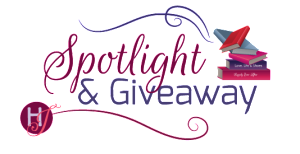 Hi Jessica and welcome to HJ! We're so excited to chat with you about your new release, Expecting the Earl's Baby!

Hi! Thanks for having me.

Please summarize the book a la Twitter style for the readers here: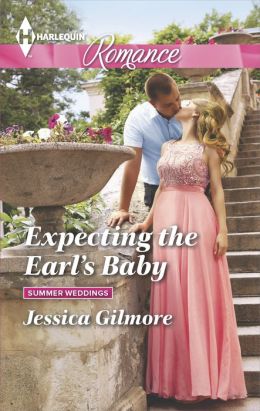 One ex wild child, determined to forge her own path. One very private Earl. One unexpected night. One very big consequence…

Please share your favorite line or quote from this book:
Anything as heartfelt as this wedding, any one of the myriad of tiny, loving, personal touches would be completely out of place at his wedding. Would be a lie.
Please share a few FUN facts about this book…
It's part of a trilogy! Three sisters, three books. Scarlet Wilson's A Bride for the Runaway Groom is out in May and Sophie Pembroke's Falling for the Bridesmaid completes the trilogy in June.
It was so much fun plotting with other writers to create a loving, lavish and Bohemian home for our heroines and making sure their stories threaded through mine – and vice versa.
Writing characters created by other people was a really interesting experience and I think we all had huge amounts of fun with the parents – glamorous and forceful Sherry and laid back Rick.
Please tell us a little about the characters in your book. As you wrote your protagonist was there anything about them that surprised you?
Daisy is a former wild child. A tabloid darling in her teens she has recreated herself as a wedding photographer but her past has left scars, She is desperate to prove to her family that she's grown up and able to stand on her own two feet. The last thing she wants them to know is that she's messed up again.
Seb knows all about responsibility. He's just inherited a huge, ancient estate – along with its equally huge debts. He has enough to do trying to balance his life as a prominent academic with the demands of his home without adding another person – or two – into the mix. And when that person comes with a notorious past and tabloid interest it awakens some very dark fears.

What kind of research did you do for this book?
Because this is part of a trilogy I worked on the background with Sophie and Scarlet, we all had to be happy with every detail but luckily we agreed very easily. It was a lot of fun recreating the sisters' background as adored offspring of a glamorous celebrity couple. I spent a lot of time looking at beautiful stately homes to create both the right background for Daisy – and to create Hawksley Castle, Seb's ancestral home.
As always Pinterest played a huge part in plotting https://uk.pinterest.com/yrosered/expecting-the-earls-baby/ – I really wanted to make sure I could get the right bohemian wedding feel, not just for Daisy but for her work. I've been to a couple of really lovely woodland weddings recently and pillaged those shamelessly!

The First kiss…
Is almost straight away – but it's not on the page. The second is an almost kiss, weeks after the first.
'He paused, his eyes still on her and then one last step. So close and yet still, still not touching even though her body was crying out for contact, pulled towards him by the magnetism of sheer need. He leant, just a little, a hand on either side of her, braced against the wall.
He still hadn't touched her.
They remained perfectly still, separated by mere millimetres, their eyes locked, heat flickering between them, the wait stoking it higher and higher. He had to kiss her, had to or she would spontaneously combust. Had to press that hard mouth against hers, allow those skilled hands to roam, to know her again. To fulfil her again. He had to. '
Was there a scene in this book that was harder to write than others?
The scene where Seb asks her to marry him. It was very hard to make it credible that independent Daisy agrees to marry a man she doesn't know. I rewrote this over and over again, digging deeper every time to find reasons that were right for Daisy not just for my plot.
'Seb didn't exactly expect Daisy to throw herself at his feet in gratitude, not really. And it would have made him uncomfortable if she had. But he was expecting that she would be touched by his proposal. Grateful even.
The incredulous laugh that bubbled out of that rather enchanting mouth was, therefore, a bit of a shock. Almost a blow – not to his heart, obviously, but, he realised with a painful jolt of self-awareness, to his ego. 'Are we in a regency novel? Seb, you haven't besmirched my honour, there's no need to do the honourable thing.'
The emphasis on the last phrase was scathing. And misplaced. There was every need.'
If your book was optioned for a movie, what scene would be absolutely crucial to include and why?
The Scene With Daisy's Mother. I had a lot of fun with this scene because Sherry is a fab character but it was also really important for Seb's conflict, the moment he realises exactly what marrying Daisy – and her family – entails.
''Mum? What are you doing here?'
Seb couldn't help smiling at Daisy's face, she looked exactly as he felt; surprise mixed with wariness and shock.
'Darling, we have a wedding to plan and no time. Where else would I be? Now hurry up and eat that, we'll get you some nice fruit while we're out. Page five, Seb.'
Seb glanced down at the tabloid newspaper Sherry had handed him and opened it slowly, his heart hammering. Surely not, not yet.
He dropped it on the table, a huge picture of Daisy and himself smiling up from the smudged newsprint. 'Hot Prof Earl and Wild Child to Wed' screamed the headline. He stepped back, horror churning in the pit of his stomach, his hands clammy,
'I knew it,' Daisy's outraged voice cut into his stupor. 'They mentioned the expulsion. Why not my First in photography or my successful business?'
'I expect they also mentioned my parents' divorces, remarriages, drinking, drug taking and untimely deaths.' He knew he sounded cold, bitter and inhaled, trying to calm the inner tumult.
'Yes,' her voice sounded small and Seb breathed in again, trying to calm the swirling anger. It wasn't her fault.
Although if she wasn't who she was then would they be so interested?'
What do you want people to take away from reading this book?
I write romance for one reason – to provide a bit of escapist happiness. If people finish this book and feel a moment of 'aah' then that makes me really happy!
I also hope they fancy Seb as much as I do! I think he's my most ideal hero yet (maybe!).

What are you currently working on? What other releases do you have planned for 2015?
I am currently working on a Christmas book which will be released towards the end of the year, a friends to lovers snow set romance. My sixth book A Will, A Wish and A Proposal is due out in August and this is a lovely romance about learning to trust and let go. I've returned to Trengarth, the Cornish village where I set my first book, The Return of Mrs Jones, for part of it and it was lovely to revisit old fictional haunts.
Thanks for blogging at HJ!
Giveaway:

3 copies of Expecting The Earl's Baby (International)
To enter Giveaway: Please complete the Rafflecopter form and Post a comment to this Q:

Daisy doesn't feel fully dressed without a hat and a dash of red lipstick. Do you have a must have accessory?
Excerpt from Expecting the Earl's Baby:
'Okay,' her voice sounded very small in the empty darkness but talking aloud gave her a sense of normality. 'One, I can go into the village. It's only a couple of miles.' Surely the walking would warm up her feet? 'Two, I can try and scoop the worst of the snow off…' she cast a doubtful glance at the rest of the car park, the ever heavier snowfall had obliterated her footprints, it was like standing on a thick, very cold, white carpet. An ankle deep carpet. 'Three…' She was out of options. Walk or scoop, that was it.
'Three – I get you some snowchains.'
Daisy didn't quite manage to stifle a small screech as deep masculine tones broke in on her soliloquy. She turned, almost losing her footing in her haste, and skidded straight into a fleece clad chest.
It was firm, warm, broad. Not a ghost. Probably not a werewolf. Or a vampire. Supernatural creatures didn't wear fleece as far as she knew.
Excerpts. © Reprinted by permission. All rights reserved.
Book Info:
Claiming his heir!
It was the most incredible night of her life, but Daisy Huntingdon-Cross never expected to see her Valentine fling again. Except six weeks later Daisy's world is turned upside down—she's pregnant! She just needs to tell the father…
Yet the man she knew as "Seb" has a few revelations of his own. He's Sebastian Beresford, Earl of Holgate—he doesn't just work at Hawksley Castle, where they met, he owns it! And with Daisy's news, Seb's determined to claim his heir…starting with a wedding!
Meet the Author: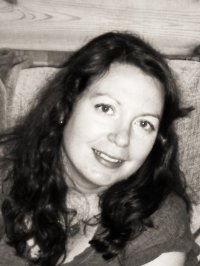 After misspending my school maths lessons creating a dynasty-inspired serial starring Morton Harket's cheekbones, being a published romance author really is a dream come true!
I'm an ex au pair, bookseller, marketing manager and Scarborough seafront trader who had to sell rock from under a sign that said 'Cheapest on the Front', and I now work as a membership manager for a an environmental charity. Sadly I spend most of my time chained to a desk wrestling with databases but sneak out to one of our beautiful reserves whenever I find an excuse. I am lucky enough to live in beautiful York with my extremely patient husband, our daughter, one very fluffy dog, two dog-loathing cats and a goldfish called Bob.
On the rare occasions that I'm not writing, working, taking my daughter to her many activities, or tweeting, I plan holidays; even if I can't go on them all I can use my favourite locations in my books! I write deeply emotional romance with a hint of humour, a splash of sunshine and usually a great deal of delicious food – and equally delicious heroes.
Website | Facebook | Twitter |