Today it is my pleasure to Welcome author
Kelly Moran
to HJ!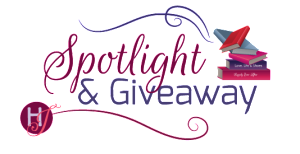 Hi Kelly and welcome to HJ! We're so excited to chat with you about your new release, Exposure!

Hi, everyone! Thanks so much for having me! So happy to be here. xo

Tell us about the book with this fun little challenge using the title of the book: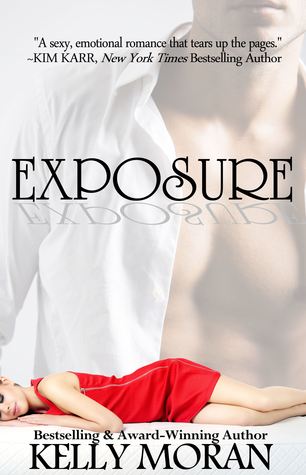 E=Erotic
X=eXtra sensual
P=Plenty of suspense
O=Orgasmicly hot, tortured hero
S=Secrets abound
U=Utterly beautiful setting (Alaska)
R=Romantic friends-to-lovers trope
E=Elaborately honest
What's your favorite line(s) from the book?:
He'd never need a camera to remember this, and damn if he ever wanted anyone but him to see her like she was at this moment.
Please tell us a little about the characters in your book. What first attracts your Hero to the Heroine and vice versa?
Noah (the hero) owns his own adventure travel company, but he's also a world-renowned photographer who works under a pen name. No one knows his true identity. He has had danger following him since his teens, and is just now getting the chance for closure in the matter. Raven (the heroine) is Noah's best friend, and her past isn't all sunshine and rainbows either. She owns a photo gallery and has no idea about Noah's past, nor that he's harbored secret fantasies about her. Now that the threat is behind Noah (or so he thinks), he's finally telling Raven how he feels.
When you sat down to start this book, what was the biggest challenge you faced? What were you most excited about?
I've written heartfelt and humorous romance before, but EXPOSURE was my first venture into erotic romance. My main concern was having the right balance of steam and romance. I was very excited to open up a little more and venture out of my norm.
What, in your mind, makes this book stand out?
Besides the raw, real friends aspect, and the eroticism, I think the suspense and the characters' backstory really made a book that'll stick with the readers. I also love that there's no "too stupid to live" actions from the characters. The setting of Alaska is so uniquely beautiful, as well.
The First Kiss…
Never taking his gaze from hers, he went in for the kill. She let her lids drift shut, waiting for his kiss, heart pounding in anticipation. Her fingers clutched the soft cotton of his tee, bunching the material in her fists trapped between their bodies. She tilted her head, offering herself to him in a way she had never done for anyone else.
Seconds ticked by. When he brushed his nose with hers, she opened her eyes and knew he was patiently waiting for…something. What?
"Say yes, Raven. See that it's me and say yes."
As if there was any other option.
"Yes."
*
The yes from her lips nearly brought him to his knees, but Noah forced his body to slow down and take her mouth with the time he wanted to give the rest of her body.
Brushing his lips across hers, he smiled when her sigh mingled with his. Applying more pressure, he licked the seam of her mouth and coaxed entry. Hesitant at first, as if she'd never kissed before, she trembled against him. After a brief moment, she softened and opened. The second their tongues met, sanity was a memory.
He dove in, exploring her in ways he'd only fantasized. She met him match for match, warring for possession of the kiss. The taste of the wine she drank hit his tongue, the scent of rain floated in his head. He knew she'd be his downfall. He pressed his hips to hers, pinning her to the balcony door and sliding his hands under her sweater.
She moaned, arching into his touch and fisting her fingers in his hair.
Much as he wanted to strip her bare and do this up against the glass, he needed her horizontal and needed it now. Or yesterday. Or, hell, for years.
If your book was optioned for a movie, what scene would you use for the audition of the main characters and why?
Hm. Tough one. Probably the scene in the restaurant where Noah exposes who he is to Raven.
Everything he'd rehearsed in preparation for this moment died on his tongue as she walked across the Moroccan tile floor in her black heels. His gaze traveled up her shapely legs to the slight hourglass curve of her hips, past her small, perfect breasts and briefly paused on her regal neck. He could spend hours kissing that spot right there.
She wore a red dress he'd seen her use for openings, one that fit her slender curves and stopped just above the knee. Her black hair was down–he loved it down–and trailed just to where her shoulder blades cut her back. Not for the first time, the contrast of her alabaster skin to her ebony hair stole his breath.
Snow White, she may resemble, but Big Bad Wolf was what lived inside.
Her red lips parted in shock. Her cat-like brown eyes, which had hazel flecks he couldn't see from this distance but knew were there, rounded as she froze inside the doorway. She looked around the room and swiftly back to him, clutching her black purse.
"Noah? What are you doing here?"
Keeping his hands in his pockets when he wanted to plunge them into her hair, he maintained a neutral stance and expression to not frighten her. He nodded to Max. His bodyguard left the room in silence.
He looked back at her and forced a swallow. "I think you know why. Take just a moment to think about it."
The arch of her brows drew together in thought. From across the room, he waited her out. He knew the moment the puzzle fit together in her mind by the subtle drop in her jaw. She figured out the algorithm in switching the letters of his name around. Noah Caldwell. Hoan Dwell. Had he encouraged chatter about his alter ego when she brought up the name now and again, her clever mind would've figured it out sooner. He'd deftly avoided the topic until the time came to tell her the truth.
The time was here and he still couldn't fathom it.
"No," she whispered and covered her mouth.
Was that a shocked "no" or an "oh shit" no? Cautiously, he stepped forward. "Yes."
She pressed a hand to her forehead and gazed heavenward. "I'm such an idiot."
He ground his molars. "You are not an idiot. I was careful not to–"
"Why?" she squeaked. "After all this time, how could you keep this from me? Why would you?"
Since she wasn't spitting nails or running for the hills, he walked to the table between them and pulled out a chair. "Sit and talk with me." When she made no attempt to move, he gently smiled. "I'm still the same guy you knew five minutes ago."
If your hero had a sexy-times play list, what song(s) would have to be on it?
Great question! Here's my playlist while writing the book.
The Scientist by Coldplay
Say Something by A Great Big World
Never Gonna Leave This Bed by Maroon 5
What do you want people to take away from reading this book?
I'd like readers to take away what I did from the book…That the past ultimately does not define you. No matter how broken you seem, if you're strong enough to face your fears and reach for love with both hands, then happiness exists.
What are you currently working on? What other releases do you have planned for 2016?
I'm working on flushing out a 3-book wiccan paranormal series, writing more books for my upcoming contemporary series, Redwood Ridge, and I might do a sequel to Exposure called RAPTURE using Raven's assistant Nicole as the heroine and Noah's agent Michael as the hero. Still debating. I have a backlist book re-releasing in April: SUMMER'S ROAD. Also doing 2 boxsets with other authors: LOVE IS IN THE AIR (February) and GETTING LUCKY (March).

Thanks for blogging at HJ!
Giveaway: I'll give away a signed print copy of EXPOSURE to one reader. Open internationally.
And, psst. The ebook is only $0.99!
To enter Giveaway: Please complete the Rafflecopter form and Post a comment to this Q:

What kinds of tropes or romance premises are the ones that stick with you and give you a hangover? Whatcha reading now?
Excerpt from Exposure:
They fell sideways onto the bed, him on top, and her black as midnight hair spread over his white duvet. The sight brought a lump to his throat. He wanted his camera almost as much as he wanted her. He leaned down to kiss her again when she stilled under him, brown eyes wide in…
Fear? What could he possibly have done to put panic in her eyes?
"Raven?"
She made a sound of duress and scrambled out from under him, to the headboard and off the bed, backing herself against the wall. Though her hands trembled, she fisted them in an apparent attempt to stop. It wasn't working.
On his knees, he froze with his palms raised in the universal gesture for I give.
Seconds ticked by. Painful, confusing seconds. The blood roaring through his veins and his still hard erection made thought obsolete. But as time passed, his brain started clicking. Desire melded into worry and morphed into rage.
"I'm sorry," she whispered and pressed a palm to her forehead, avoiding his gaze.
"Don't be sorry. Explain." Because if she didn't start talking soon, he was going on a rampage of epic proportions. Starting with every man she ever screwed, until he found the one who'd done this to her. Women didn't go from white hot need to blinding terror without a reason.
Closing her eyes, she blew out a breath. "Wait here a minute. I'll be right back."
When his jaw dropped, she stepped from the room. He sat back on his haunches, trying but failing to process. When she came back, she clutched her purse to her chest. Shifting position, he sat on the edge of the bed and glanced around.
Yeah, everything looked the same, so why did it feel like he'd stepped in an alternate version of reality? It had to be the fact that he'd finally had his hands on her only to be yanked up short. Or just seeing her standing in his intimate space, where no other woman had ever been, could be the culprit.
"You asked if I was a dom. I'm not, but I do have to have…control. I can't have sex without it. What just happened is the result if I try."
She still wouldn't meet his gaze and her cheeks had turned molten. In embarrassment? With him? He'd known her…
A set of handcuffs landed on the bed next to him. He stared. And here he thought nothing could surprise him anymore.
She set her purse aside and bit her lip. "Now you know. I'm a freak."
Excerpts. © Reprinted by permission. All rights reserved.
Book Info:
His muse…his ultimate fantasy…
Noah Caldwell has spent ten years biding his time for the chance to tell his best friend Raven Crowne the truth. He wants her. With the threat that brought him to her in the first place finally behind him, they begin a hot affair he's only dreamed about. And reality is far better than fantasy. Yet beautiful Raven has her own dark history, one he's trying desperately to release from her. But as their passion deepens and turns into more, his past rises up from the shadows to claim one last victim…and Noah could lose the only person he can't live without.
"A sexy, emotional romance that tears up the pages." ~KIM KARR, New York Times Bestselling Author
*Stand alone novel with a HEA*
Book Links:

Meet the Author: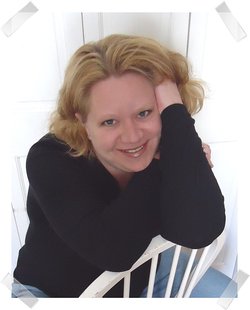 Kelly Moran is a bestselling romance author of enchanting ever-afters. She won the Catherine Award, is a Readers' Choice Finalist, and a 2014 Award of Excellence Finalist through RWA, plus she earned one of the 10 Best Reads of 2013 by USA TODAY's HEA.
Kelly's been known to say that she gets her ideas from everyone and everything around her and there's always a book playing out in her head. No one who knows her bats an eyelash when she talks to herself. Her interests include: sappy movies, MLB, NFL, driving others insane, and sleeping when she can. She is a closet caffeine junkie and chocoholic, but don't tell anyone. She resides in Wisconsin with her husband, three sons, and her black lab. Most of her family lives in the Carolinas, so she spends a lot of time there as well.
Sign up for her newsletter! http://tinyurl.com/prkhtua
Website | Facebook | Twitter |