Today it is my pleasure to welcome author

Nyrae Dawn

to HJ!
Hi Nyrae , Welcome to HJ! Please tell us a little bit about you and your books.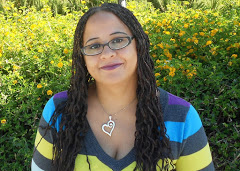 Hello. I'm a happily married mom with two daughters. I am an avid reader who writes NA and YA. I also write adult under another name. I'm a fan of character-driven stories and romance.
What are you currently working on? What other releases so you have planned for 2013?
I just finished the first draft of RUSH which releases April 2014 from Forever Romance. The print release of FAÇADE is September 24th and book three in The Games series, MASQUERADE is out January 7th.
Please summarize your latest release

Facade

for the readers here ….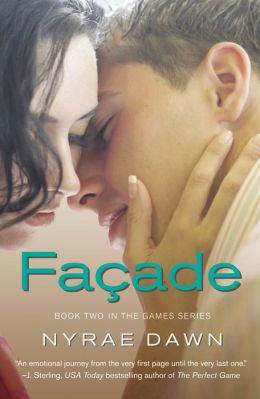 Can love save them?
After her father commits a crime that shatters her family, eighteen-year-old Delaney Cross is tired of pretending everything is alright. Packing up her car, she sets out to find the people her father hurt. Her search leads her to places she's never been–and into the arms of Adrian Westfall.
To the outside world, Adrian is a sexy, charming ladies man. But his playboy persona is just an act. Secretly his soul is tortured by a memory too painful to share. Only Delaney seems to see through his façade to the real man underneath. And for the first time in his life, Adrian feels he can begin to open up about his past.
Together, Adrian and Delaney share a passionate, carefree love they never expected to find. Yet both still harbor their own secrets. When the dark truth is finally revealed, will it bring them closer together, or tear them apart forever?
Please introduce your characters Delaney Cross & Adrian Westfall from your novel Facade to HJ readers.
Delaney's the heroine of the story. She's a waitress who sets out to try and right the wrongs of her father. Adrian's the guy who seems like he doesn't have a care in the world, yet he's harboring a lot of secrets and pain.
How would you describe your Characters in one sentence?
Delaney is an optimistic girl with a big heart, who tries to "fix" situations for people she cares about.
Adrian is a deep, caring guy with a poets heart who hides his pain behind a façade.
What do you like best about your characters? Least? Admire most/ Least?
I love Delaney's strength. That's also what I admire about her. My least favorite, I would say is that she can often be too giving.
For Adrian, I love him for his heart. I admire the way he loves. The trait I like least about him is how hard it is for him to open up and show who he really is.
What do your characters do for a living?
Delaney is a waitress. She wants to be a nurse. Adrian helps a friend of his work on cars and also helps take care of his landlord. He wants to be a writer.
Are your characters ruled by emotion or logic or some combination thereof? Both characters are ruled my emotion. They both have big hearts that lead them.
Was it love at first sight for your characters? If not what was the pivotal moment of change?
No, it wasn't love at first sight for them. I think for Delaney, when she read some of what Adrian writes, she started to see a different side of him. And in one instant where he puts himself at risk for her. For Adrian I think he sees how much Delaney cares about people and it's his respect for that characteristic that drew him in.
What are your characters most proud of about in his / her life?
For Delaney I would say learning to stand on her own and not to let others treat her badly. For Adrian it would how much he loved Ash.
How do your characters feel about life right now? What, if anything, would he/she like to change?
Adrian and Delaney are both happy with their lives right now. They've found peace and they're working toward making their dreams come true.
How did your characters spend the week just before the story starts?
Delaney would have spent it working or taking care of her mom and Adrian with his friends.
Where can readers get in touch with you?
Thank you for stopping by HJ!
Thanks for having me!
Giveaway:
2 print copies of Facade.
To enter Giveaway: Please complete the Rafflecopter below and post a comment to this Q:
Do you truly believe 'Love conquers all'? Why?
Excerpt:
Here's an excerpt that shows a little bit of Adrian's depth and why I say he has a poets heart.
Delaney stands there, looking around. "Did you just move in?"
Through her eyes, I can see why she'd think that. I have a small bed, a table, and a dresser. There's one desk lamp on the table that I use at night and a few notebooks stacked on my dresser. Those are the only things in my room that are out in the open.
"No. My interior decorator's a little backed up."
Sadness creases her eyes when she looks at me. I hate that fucking look, but still I find myself saying, "My sister used to go to this field when she was younger. She brought me there once. All I could see was what looked like weeds to me. No flowers. Just weeds. Dead ones at that. I asked her why she came and she told me to keep following her, so I did. Right in the middle of the field was one tall flower. Almost like it came from fucking nowhere. I told her it was lonely. She said it was beautiful. That there was nothing wrong with being strong, alone."
I didn't agree with Angel then and I don't now. I'm not even sure why I told Delaney that. It doesn't really have anything to do with my room because there's nothing beautiful showing here. And I'm not strong in my loneliness.