Today it is my pleasure to Welcome author
Stacey Lynn
to HJ!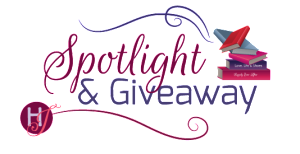 Hi Stacey and welcome to HJ! We're so excited to chat with you about your new release, Fake Wife!
Please summarize the book for the readers here: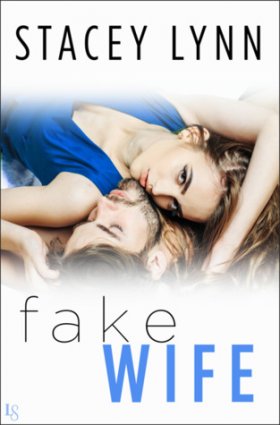 Fake Wife is a sweet and emotional, but still sexy, story of two people who have come from drastically different lives, going through radically different conflicts. Despite their differences, they are both trying to not only find themselves, but discover who they're truly meant to be. As Teagan leans on Corbin for assistance in being able to follow her dreams, Corbin finds strength in her confidence to finally pursue his.

Please share the opening lines of this book:
I stare at the man, the absolutely beautiful man, across the table from me, completely disbelieving what he's just said.
I had to have misheard.
He couldn't have just offered me what I think he did.
Perhaps when I slammed into the back of his Mercedes forty-five minutes ago I gave him a concussion. Maybe the accident gave me a concussion.
Please share a few Fun facts about this book…
I visited Portland, OR approximately two years ago and I fell in love with the peacefulness of such a large city and the beauty of the views. I knew then I had to write a book set there. Teagan's dream job is something I would love to someday…if I knew anything about riding or caring for horses ☺
Please tell us a little about the characters in your book. As you wrote your protagonist was there anything about them that surprised you?
The sweetness of Corbin surprised me most of all. While Teagan had a tough life, she was always a tender person, but Corbin grew up in a different type of difficult environment. I loved the way he softened for Teagan, and became someone who would truly make his grandmother proud.
If your book was optioned for a movie, what scene would you use for the audition of the main characters and why?
"We're going to be married, Teagan. Don't you think it is your business to know what your future husband is doing, and where he is?"
She has a small carrot halfway to her mouth and freezes, looking up at me through her lashes at my words.
"We're . . . we're not . . . it's different for us."
"Is it?"
A blush heats her cheek, turns brighter than the peach-colored top she has on. And when she bends over, I see a hint of a matching colored bra.
Fucking hell. I want to tear her clothes off, throw her on the counter, and fuck her until she's screaming her head off, and she's casually chomping on fresh veggies.
Christ.
"Teagan," I say, my voice commanding. "Are you telling me you don't care what I do? Where I go? Who I'm with?"
I'm prodding. Bordering on turning into the asshole she's seen too many times, something truly uncharacteristic of me, but damn if I don't want a reaction from her. And I do. Her jaw clenches and her shoulders pull tight.
She bites a carrot, chewing it like it's hard as nails. "What do you want me to say?"
"I want you to ask me. I want you to be curious. That yeah, you want to know where I am when I'm not with you."
I want you to care about me.
The reality slams into me, making my chest burn. I do. I want her to give a shit about me for more than a monthly allowance and an easy couple of years to start her own business.
I want her to want me more.
Excerpt. © Reprinted by permission. All rights reserved.

What do you want people to take away from reading this book?
With all of my books, first of all I want people to fall in love with the characters. I want to write characters that everyday people can relate to, and can consider to be their best friends. Teagan definitely fits this role, and Corbin is the perfect protector.
What are you currently working on? What other releases do you have planned for 2017?
I am currently working on Knocked Up, another standalone novel that takes place in Portland, which will be releasing in June of this year. I have a couple other projects in the works I haven't mentioned yet, but I will be soon.

Thanks for blogging at HJ!
Giveaway:

Ebook: FAKE WIFE by Stacey Lynn (Gifted via Amazon)
To enter Giveaway: Please complete the Rafflecopter form and Post a comment to this Q:

What is your favorite romance trope or story line? Second chance romance? Rags to riches? Enemies to lovers? The boss and the assistant? Tell me what you're most likely to one-click!
Book Info:
This marriage is strictly business . . . until the temptation gets way too real.
Corbin: I loved my grandma, but I don't need her money. All I care about is keeping the house—the only place that's ever felt like home. That, and screwing over my dad, who wants to turn the property into a mall. There's only one catch: To receive my inheritance, I have to get married within six months. Me, the guy who's never dated a girl for more than six minutes. Now I need to find a woman I can trust. So when I'm rear-ended by a Prius, I figure it's a sign that I'm supposed to meet gorgeous, down-to-earth Teagan Monroe.
Teagan: First I lose my job. Then I come home and find out—in the most graphic way possible . . . yeah, that way—that my boyfriend is a cheating jerk. And then I speed off and nearly kill Portland's sexiest bachelor. Corbin Lane should be pissed. Instead, he offers me more money than I've ever seen in my life to marry him and live together in a mansion for two years. No sex. No feelings. Just cash—enough to make all my dreams come true. Then we go and break all our rules . . . and I realize I'm falling in love with my fake fiancé.


Meet the Author: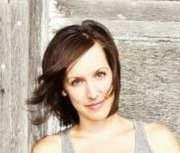 Stacey Lynn was raised in the Midwest. Over the long, frigid winters, she would read every book she could get her hands on, from John Grisham and Danielle Steel to Ann M. Martin and C. S. Lewis. She began writing poems and short stories long before she reached high school, and now, as a wife and mother to four children, she finds solace from the craziness of her life by creating steamy, sexy stories. After publishing her first book, what began as a hobby has now turned into an unending passion.
Website | Facebook | Twitter | Instagram |