Today it is my pleasure to welcome, multi-published, bestselling author with Entangled Publishing Diane Alberts

to HJ!
INSPIRATION FOR STEPHANIE FROM FAKING IT
Lot of people want to know the story behind how I come up with characters. A lot of the time, inspiration comes from other characters in books. Or a television show. Rarely, even real life. For Stephanie?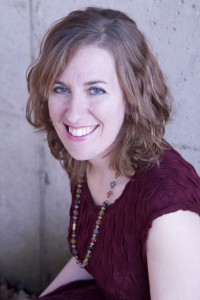 I'll tell you a little secret. ~leans in closer~
Ready? I'm surprised to say she comes a lot from me. I didn't even realize it until I was doing an interview and someone asked me who I thought Stephanie was like in my real life. And it hit me. It was me.
If you hated her…then you'd probably hate me!! LOL. I'm not AS klutzy as her, but I'd be lying if I didn't say I fall going up the stairs at least once a week. Yes. UP. Not down.
And I frequently walk into the doorways. Then I glower at them as if they moved in the last week or something. It's ridiculous! And snow and ice? Yep. You guessed it. Everyone else can be walking along fine and WHAM, I'm down. No lie.
So if you roll your eyes at her klutziness, and think no one can be that bad…they can. I am! And as far as her desire to succeed and be successful? I'd like to think I have that, too. But I definitely accept help…er, sometimes. 😉
 Giveaway:
e-ARC of Faking It 
To Enter Giveaway: Please complete the Rafflecopter form below and Post a comment to this Q:
Are you a Klutzy Diva? Elegant Diva? or the Ever Graceful Diva? Share! Share! Share! 😉
Faking It Blurb: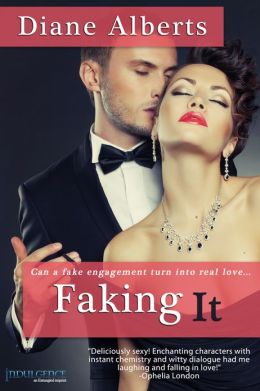 Derek Rory never meant to propose to his best friend's little sister. But when her boss tells a family-oriented investor he's Stephanie's fiancé, Derek can either play along or let her get fired. He's hardly one to turn away from a damsel in distress. If only that damsel wasn't adorable and sexy with a laugh that could melt any cold business mogul's heart.
When a business proposal becomes a marriage proposal, Stephanie Miller tries to keep it strictly boardroom. But when things get hot under the table, it's all they can do to stay apart. As the tangle of lies drags them deeper into the underhanded world of business politics, Stephanie finds herself in over her head—not just with her job, but with her "fiancé." His eyes are cold, but his kisses light her on fire. If she's not careful, she'll end up faking her way into a real romance.
Buy Links:
Amazon |Amazon UK | Barnes and Noble | iTunes | Entangled Publishing Kobo | Books on Board
About Diane:
Diane Alberts is a multi-published, bestselling author with Entangled Publishing, Swoon Romance, and Decadent Publishing. She has, as of this date, four books with Entangled Publishing, one book with Swoon Romance, and five older books with Decadent Publishing. Her February release with Entangled Publishing, ON ONE CONDITION, hit #18 on the Barnes and Noble bestseller list, and TRY ME hit #76 on Amazon. Her Swoon Romance novella, CAPTIVATED BY YOU, hit #31 on the Barnes and Noble bestseller list. Diane is represented by Louise Fury from the L. Perkins Agency.
Where you can find her:
Website: http://dianealberts.com/