Today it is my pleasure to Welcome author
Robin Bielman
to HJ!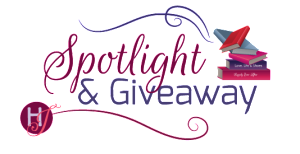 Hi Robin and welcome to HJ! We're so excited to chat with you about your new release, Falling for Her Bachelor!

Hi everyone! I'm so happy to be here today. Thanks so much for having me back to HJ, Sara!

Tell us about the book with this fun little challenge using the title of the book: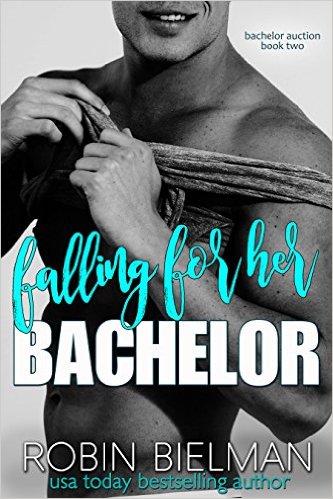 F is for fun.
A is for auction.
L is for love.
L is for laughter.
I is for irresistible
N is for Nick
G is for going once, going twice…sold!
F is for firefighter
O is for orgasm
R is for romantic
H is for hot
E is for eye candy
R is for risk
B is for booyah!
A is for attraction
C is for Cassidy
H is for heart's desire
E is for exciting
L is for lick
O is for (the) one
R is for riverbank
What's your favorite line(s) from the book?:
Cassidy took two steps forward and had to stop to catch her breath. Holy magnum mackerel, her ass hurt. Maybe she'd just stay right where she stood. Snap more pictures.

Before she had time to protest or realize his intentions, Nick scooped her up into his arms.

"Hey! What are you—ouch—doing? Put me down!"

"Relax, Sid Vicious. This way will be less painful to your delicate derriere."

"Did you just say derriere?" she asked, definitely relaxing now. She couldn't remember the last time a guy had lifted her off her feet, probably because it had never happened. Would it be rude of her to squeeze his biceps, just to, you know, see what they felt like?
Please tell us a little about the characters in your book. What first attracts your Hero to the Heroine and vice versa?
Nick is a Navy firefighter, recently honorably discharged. He's back in Marietta for a short time to take part in a bachelor auction. He's all in for the good cause, but not at all happy about being bid on. He's brave, a little cocky, and always in protective mode.
Cassidy is a professional photographer and Nick's sister's best friend. She's always been Nick's innocent and sweet "other little sister" until she wins his weekend date and she drops her reserve to walk on the wild side. Her kind, feisty, beautiful spirit is what attracts Nick, and its Nick's strong, safe, but adventurous spirt that draws Cass. Not to mention he's hot. 🙂
When you sat down to start this book, what was the biggest challenge you faced? What were you most excited about?
The biggest challenge was handling both Nick and Cassidy's pasts with the respect and attention it deserved. They've both suffered and I wanted to do that justice. I was most excited about all the rest of it, really. I had so much fun writing this book and loved the banter between Nick and Sid best.
What, in your mind, makes this book stand out?
It was so fun to write a story set in the fictional world of Marietta, Montana that was created by Tule Publishing. I tried to include several characters from books by other authors set in the town, and being part of this year's Bachelor Auction series with Charlene Sands, Jeannie Moon and Sinclair Jayne was an honor. Each of our books centers on one of the bachelors in the auction.
The First Kiss…
"I've never lost someone I love, but I imagine it's unbearable and not easy to talk about." Her thumb rubbed over his knuckles. "Sloane was lucky, though. She got to experience love before she passed away. And I have a feeling she's looking down on you and very proud of the man you've become."
Nick turned his head to say thanks at the same time Sid lifted hers to look up at him. Their lips were mere inches from each other. Her gaze dropped to his mouth. A split second later, said mouth was on hers.
In thanks. In surrender. Hell, he didn't know what he was doing.
She pulled back, caught her breath. Damn it. He'd screwed up.
Or not.
Because she placed her hands on his shoulders and straddled his lap. With her intense green eyes melting into his, she canted her head closer. Anticipation made him slide his palms up her back. His fingers ran through the long, loose strands of her hair. Take what you want, Sid, before we remember this isn't a good idea.
She tilted her head to the right. He went left. And their lips collided again. With fire, passion, need. She was the first person to climb over the wall around his heart and he wanted to celebrate it exactly this way.
He moved his hands to her nape, swore he could feel her pulse on his skin, her heart beating as fast as his. She changed the tempo, kissed him softly, in the middle of his mouth, the corners, back to the middle. He went along for whatever ride she wanted to take him on because if he took charge she'd be naked in under a minute. And as good as that sounded, he still had enough willpower and common sense to know that would be a big mistake.
If your book was optioned for a movie, what scene would you use for the audition of the main characters and why?
The scene after the auction when Cassidy and Nick discuss their weekend date. She's just overheard him tell his sister he's upset Cass has won his date, but she doesn't know it's the attraction simmering between them that has Nick's stomach in a knot. There's teasing and tension that both are pretending isn't there…
"We don't have to go on the date," she said. No anger. No disrespect. Only kindness accompanied her words.

Nick didn't want her kindness.

"The point was to save you from Mandy and give money to a really good cause. There's no reason we have to follow through. No one's going to check up on us."

He also didn't want her taking the high road. He'd agreed to take part in the auction and, yeah, the money raised mattered most, but he didn't back out of something he promised. "I offered a weekend in Jackson Hole and I'm going to follow through."

"And be miserable?"

"I never said I'd be miserable." More like restless. Guarded.

She crossed her arms over her chest, accentuating the generous, round swells there. "Now who's afraid to say what's really on his mind?"

Oh, so she thought she could use a little reverse psychology on him, did she? He stepped forward, shrinking the space between them. "Says the eavesdropper."

"I had something in my boot. I was trying to get it out."

Nick laughed. Sid had never been this quick to go toe-to-toe with him when they were younger. "What was it?"

"I told you. Something."

"Does this something have a name?"

"If it had a name I would have used it instead of saying something."

He watched in fascination as she pressed her lips together in an effort to keep from smiling and exposing her lie. They both knew she wasn't telling the truth but it was fun to pretend.
"Are you available next weekend?" He inched backward, reminding himself to keep their conversations fun-free.

"I think so. I'll have to double check my calendar."

"Good. We'll leave Friday morning."

"You don't have to do this."

The cadence of her voice needled at him. He hadn't always been a man of honor in his impulsive youth, but he was now. "Yeah, I do. I want to. Just keep in mind this is a business transaction and nothing more."

"I'm glad you put it that way."

"You are?" No way had he read her wrong. Her chin might be lifted in defiance, but the rapid pulse at the base of her neck gave her away.

"Yes." She put her hand on his chest. A move he had no idea what to make of. Apparently he hadn't stepped back far enough. "I need a favor from you and figure you can't say no now."

"You agreed to bid on me so I'd return the favor?" He didn't entirely buy it.

"Yep." She dropped her hand.

"So, you're not looking forward to what I have planned at all?" Why that bothered him, he didn't know. Her indifference should make him happy.

She thought on that for a long damn time before she said, "I think I should plead the fifth on that."

"Why?"

"Because it doesn't matter."

But it did matter. Nick wanted Cassidy to enjoy herself and if she had reservations about any of the activities, he could modify them. Which meant he wasn't as unaffected by their situation as he needed to be. He'd want whoever had won his date to have a good time, but seeing the intelligent, yet vulnerable look in this particular woman's eyes, he knew she upped the stakes.
If your hero had a sexy-times play list, what song(s) would have to be on it?
Drops of Jupiter by Train
Danger! High Voltage by Electric Six
Latch by Disclosure
What do you want people to take away from reading this book?
That love can be scary, but it's the most wonderful and greatest gift we can give each each other. I also hope people are smiling when they finish the book.
What are you currently working on? What other releases do you have planned for 2016?
My next release is coming in August. It's the third book in my Kisses in the Sand series and titled The Best Friend Bargain. This is Danny's book and it's a best friends to lovers story.

Thanks for blogging at HJ!
Giveaway:

A signed print copy of my Kisses in the Sand novel, Blame It on The Kiss. (open internationally)
To enter Giveaway: Please complete the Rafflecopter form and Post a comment to this Q:

Who would be your dream date at a bachelor auction? Why?
Excerpt from Falling for Her Bachelor:
"Still taking pictures, I see," Nick said, holding her in his arms and walking them away from the river.
"I'm a freelance photographer."
"With a penchant for fly fishermen?"
Cassidy raised her eyes to meet his. "People, actually. Doing everyday and extraordinary things. I work for several prestigious publications and travel more often than not. I'm considering leaving Marietta to make home base New York or LA actually." Why she felt the need to defend herself she didn't know. Or maybe it was just that she wanted to impress him. Which was ridiculous. She didn't care what he thought of her. Didn't care if she laid eyes on him again after today.
"I always knew you'd be successful at it."
"You did?" He'd thought about her that way?
"Yeah, anyone who could annoy me as much as you did with all the 'say cheese!' was going
to do well with it."
Cassidy ground her teeth together before hitting him in the chest. A chest she couldn't help
but notice had definition beneath the cotton barrier. "Jerk."
He chuckled. "I've been called worse."
"Says the current hero." Marietta loved their local heroes like nobody's business and it was
no secret Nick had saved several fellow navy officers during a sub fire last month. Rowan had
told her he'd also lost his two closest friends. "I'm, uh, sorry for your loss."
His jaw tensed. "Thanks, but I'm not a hero."
"That's not—" She sealed her lips when he glared at her. Who knew eyes as gorgeous as his
could look so intimidating?
They continued in silence, the patch of dirt she'd parked her car on coming into view up
ahead. Another runner came toward them on the dirt trail. He nodded and shared a "good
morning" as they crossed paths.
"Morning," she said in return, adding extra cheer into the single word. She didn't like the
tension suddenly rolling off Nick and thought to break it.
"Think you could quit wiggling?" His gruff tone indicated she hadn't broken a damn thing.
"Sorry, what?" She squirmed in his arms, purposely playing dumb and trying to irritate him, but inadvertently rubbing the side of her chest against his at the same time. You should really plan more carefully next time.
Next time?
That was totally her boob talking.
"I guess your fall affected your hearing, too?" By the vexed look on his chiseled face he
knew she'd heard him loud and clear.
"Guess so."
"Maybe you should tie a pillow around your waist to prevent further injury the next time you
fall on your ass."
Cassidy didn't like his implication that she was accident prone, but the comment held deeper
meaning that lifted the corners of her mouth. "You remember Rowan and I used to do that?"
When she and Ro were around five and learning to skate, they'd tied pillows around themselves to cushion their many falls.
"Kind of hard to forget when for one summer I never had a pillow on my bed." His voice
held irritation, but also a hint of affection. Cassidy wondered if all their recollections would be
less maddening now that they were older. Wiser.
She thought back to that day in the Palotay kitchen when she was fourteen, telling Rowan
how nervous she was about having her first kiss. Besides the fact that her parents would ground her for life if they'd found out she liked a boy at school well enough to want to kiss him, she didn't know the first thing about kissing. Nick had come into the kitchen and overheard their conversation. "I can fix that," he said all calm, cool, and experienced at sixteen. He'd walked over to her, kissed her right on the mouth, and stepped back. "Still nervous?" he'd asked and then he walked away as if he hadn't just stolen her first kiss like it was no big deal.
The least he could have done was add some tongue, Cassidy thought now, smiling inwardly
at the memory rather than think anything childish about it. Her virgin lips had tingled for hours after that kiss.
Excerpts. © Reprinted by permission. All rights reserved.
Book Info:
When Navy firefighter Nick Palotay returns to Marietta to go on the bachelor auction block for a good cause, he expects it to be risk free. But when he needs someone safe to bid on him and his sister's best friend is coaxed into stepping up, Nick isn't prepared for the effect Cassidy has on him. She sends his mind to all kinds of dirty places…places his battered heart can't afford.
Freelance photographer Cassidy Ware is in waaay over her head. She's always been Nick's other little sister, but she's all grown up now and just a glance from him leaves her hot and bothered. Still, she can stay immune to his charms and keep him at an emotional distance because she's got an agenda, too. She'll help the too-handsome Nick with his charitable deed, and, in return, he'll help her keep an unwelcome suitor at bay.
A deal's a deal, but when their "business transaction" turns into more pleasure than duty, can they walk away from each other without losing what matters most?
Book Links:

Meet the Author: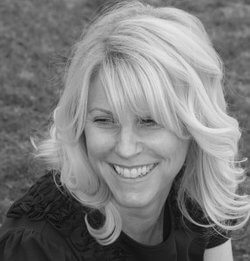 When not attached to her laptop, USA Today Bestselling Author and RITA Finalist, Robin Bielman loves to read, take hikes with her hubby, and frequent coffee shops. A California girl, the beach is her favorite place for fun, relaxation, and inspiration.
She loves to go on adventures, and has skydived, scuba dived, parasailed, gotten lost in the wilderness (and only suffered a gazillion bug bites for it) hiked to waterfalls, and swam with dolphins. In her spare time she also tries to put her treadmill to good use while watching her favorite TV shows, indulges her sweet tooth, and plays a mean game of sock tug of war with her cute, but sometimes naughty dog, Harry.
Writing is a dream come true, and she still pinches herself to be sure it's real. She lives in Southern California and loves to connect with readers. Get the scoop on Robin, her books, and sign up for her newsletter on her website at http://robinbielman.com
Website | Facebook | Twitter |