Today it is my pleasure to Welcome author
Amanda Ashby
to HJ!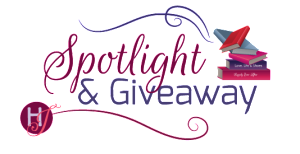 Hi Amanda and welcome to HJ! We're so excited to chat with you about your new release, Falling for the Best Man!
Please summarize the book for the readers here: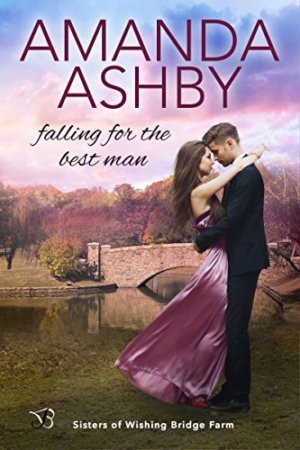 F is for feel good
A is for autumn (which is what we call Fall in New Zealand and that's when the book is set)
L is for love
L is for more love. Because love is cool. Let's have lots of love
I is for It's cute (hey, it was either that or India)
N is for nighttime. Which, according Emmy's sister, is when all the best things happen.
G is for golf. Yes, there's golf in there. With really weird trophies. Because it seemed a good idea at the time.
F is for flirty
O is for orange. A color that Emmy's fastidious bride refuses to have in her wedding bouquet.
R is for red. Also an unacceptable color in the bride's wedding bouquet. See, what poor Emmy has to deal with?
T is for timing. When Emmy meets Christopher again the timing couldn't be worse.
H is for Hmmm. If I'd known about this challenge, I probably would've picked a shorter title. Lessons have been learned!
E is for Emmy. This is her story.
B is for Bridesmaid, because that's who Christopher wants to flirt with and ruin the wedding the Emmy has worked so hard to plan.
E is for enigma – that's what Emmy thinks Christopher is.
S is for Sunshine, which is the name of the fictional town where it is set.
T is for teasing.
M is for marriage. Always good to have a marriage in a book about weddings!
A is for apple. I'm sure there's an apple in there somewhere.
N is for nail, no, naptime, nearby, nickel. Sorry, that's literally all I've got. Who knew that N was such a tough letter?!

Please share the opening lines of this book:
Emmy Watson hurried across the Bradley International Airport parking lot clutching at her hastily made sign. As the bright Connecticut sun heated her skin, she should've been pleased the fall weather had turned out so perfectly for the wedding event she'd spent the last two months organizing. Instead, all she could think about was how letting the best man stay with her at the farm was going above and beyond the call of duty.
Please share a few Fun facts about this book…
I decided to make Emmy a vintage wedding planner because I once ran a small market business selling vintage linen and most of it went to people organizing their weddings.
When I first had the idea for a book about weddings, I based it on six old buildings in Napier, New Zealand where I live. The buildings are called The Six Graces and I thought it would be fun to have each sister inherit a house. Turns out that was a lot of sisters and so I cut the sisters in half, dropped the buildings and went for a joint farm instead!
I named the town Sunshine after a place in England called Port Sunlight. It's not far from Liverpool, where my husband is from. From the moment I heard there was a town called Port Sunlight I knew I'd somehow sneak it into a book one day!
Emmy's best friend was originally called Pip but I realized it would get too confusing because her older sister was called Pepper. I was talking to my writing buddy Rachel Bailey about it and said I needed a new name. She immediately suggested Rachel as a joke and I kept it!
While I was writing this book, my agent emailed to say that she'd met this amazing editor called Candace Havens and thought we'd get on really well! A few months later Candy came out to New Zealand as a keynote speaker for our romance conference and my agent was right, we did get on. A lot! Then when she bought this book a short time later, it almost felt like I'd been writing it for her the entire time!
Was there a scene in this book that was harder to write than others?
The breakup scene, for sure! I really felt why they couldn't be together and it was so sad. This is the very end of it.
"I'd better go," he said in a gruff voice. "I changed my flight, and Stan should be here to collect me soon."
"Stan? No. Christopher, at least let me drive you there." Her face was dangerously close to crumpling, and it took all of his willpower to shake his head. He prided himself on being able to leave, so the least he could do was leave well.
Leave fast. Before I manage to screw it up even more.
"I don't think that would be a good idea."
"Oh." She lowered her gaze as if too scared to look at him. "I'm not sure if this makes it better or worse, but I really did want to come with you, Christopher Henderson."
Worse. Christopher forced himself to turn and walk away. Knowing she wanted to be with him definitely made it worse.
Excerpt. © Reprinted by permission. All rights reserved.

What do you want people to take away from reading this book?
The whole series is about making wishes on an old covered bridge and I hope that if people take anything away from this book, it's that wishes really do come true, just not always how we expect!

Thanks for blogging at HJ!
Giveaway:

Two Ebook Copies of Dating the Guy Upstairs by Amanda Ashby
To enter Giveaway: Please complete the Rafflecopter form and Post a comment to this Q:

Have you ever wished for something and then had it come true in an unexpected way?
Book Info:
What's worse than running into your ex-hookup at the airport? When said 'hookup" is the best man for the most important wedding of your career, and he's on the hunt for a fake girlfriend. Between a hysterical bride and a wedding party gone wild, wedding planner Emmy Watson can't afford any more disasters if she wants to save her beloved Wishing Bridge Farm. Which is why she puts the best man on lockdown. Unfortunately, he also happens to be the one guy who can make her forget everything except the way his kisses make her feel.
All Christopher Henderson needs is a fake girlfriend to convince his bosses that his bad boy reputation is a thing of the pastso he can land his dream job. What better place to find said companion than at a wholesome vintage wedding. The only thing he didn't count on was seeing Emmy, the woman who dumped him. The one he hasn't been able to get off his mind.
There's no denying the spark between them, but he's a globetrotter and she's a homebody, and falling in love is something neither of them has in their plans.
Buy Links: http://entangledpublishing.com/falling-for-the-best-man/


Meet the Author: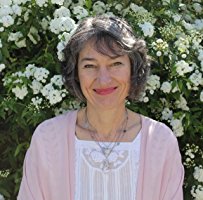 Amanda Ashby was born in Australia but now lives in New Zealand where she writes romance, young adult and middle grade books. She also works in a library, owns far too many vintage tablecloths and likes to delight her family by constantly rearranging the furniture.
She has a degree in English and Journalism from the University of Queensland and is married with two children. Her debut book was nominated for a Romantic Times Reviewers Choice award, and her first young adult book was listed in the New York Public Library Stuff for the Teen Age. Because she's mysterious she also writes middle grade books under the name, Catherine Holt and hopes that all this writing won't interfere with her Netflix schedule.
Author Links:
Website: http://www.amandaashby.com/
Facebook: https://www.facebook.com/Amanda-Ashby-292588960800816/
GoodReads: https://www.goodreads.com/author/show/777375.Amanda_Ashby
Instagram: https://www.instagram.com/authoramandaashby/