Today it is my pleasure to Welcome romance author
Jennifer Snow
to HJ!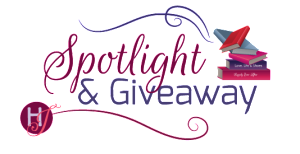 Hi Jennifer and welcome to HJ! We're so excited to chat with you about your new release, Fighting For Keeps!

Thank you for having me today!

Please summarize the book for the readers here: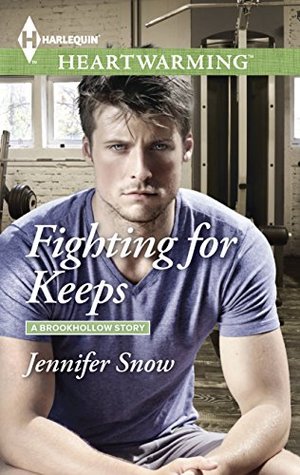 Fighting For Keeps is the fifth book in my small town Brookhollow series. It is about Lindsay Harper, a nurse who falls for an MMA Fighter, Noah Parks, but a family tragedy leaves her with five small children in her care. Faced with this new responsibility, Lindsay has to grow and adapt and Noah has to convince her that he can still be a part of her life and the children lives.

Please share the opening lines of this book:
"I DON'T THINK this is necessary," Noah Parks said, his eyes wide as he stared at the needle in her hand.
Tough guy was afraid of a needle. What a surprise, Lindsay thought, reaching for his arm. "Well, we do. The last time I slid you in the MRI without the sedative you almost broke the scanner, trying
to get out."
Please share a few Fun facts about this book…
The research for this book was definitely fun-I've always been a fan of MMA and therefore attending local fights and talking to fighters was exciting. And for my research on At-Risk Youth programs, I volunteered with Frontier College and participated in the seminar on the Criminal Justice System and Literacy. Researching the topics in my books is always one of my favorite things.
If your book was optioned for a movie, what scene would you use for the audition of the main characters and why?
The scene I would use would be the scene where Lindsay applies calamine lotion to the heroes chicken pox:) I think this would help me decide whether the actors could portray a chemistry and attraction while still keeping the movie a clean, sweet film.
Snippet:
LINDSAY KNOCKED ON Noah's apartment door early the next morning before she could change her mind.
Chicken pox. Poor guy. It could be really awful in adults. He must have pushed through it to help
her. She just hoped his good deed hadn't spread the illness to others. She would disinfect
everything he'd touched as soon as she got home.
"Hang on," he called through the door, and she watched as the doorknob on her side wiggled
violently, but didn't turn.
She frowned. "Is your door broken?"
"Lindsay?" The surprise in his voice almost made her regret coming. "Yeah, I heard you were
sick…"
"Can you turn the knob on your side?" he asked. "Okay…" She turned the knob and the door opened.
On the other side, Noah stood wearing only his jeans and…
"What's with the boxing gloves?" she asked in an attempt to avert her gaze and her thoughts from his magnificent bare torso. "You're training? I thought you were sick."
He should be resting…and he should have more clothes on. A lot more clothes.
"I am. The gloves are the only way I can stop myself from scratching these annoying things," he said, gesturing to the blisters.
She laughed. Clever.
What do you want people to take away from reading this book?
I think the book is about learning to deal with life's tragedies and overcome them to be the best possible version of yourself. And also that love does help the heart heal.
What are you currently working on? What other releases do you have planned for 2015?
I am currently doing revisions for my fall releases-the sixth and final book in the Brookhollow series-Love, Lies & Mistletoe and the second book in my MMA series-Fighting the Fall. Both books will be releasing in Oct and Nov 2015.
In edition to these revisions, I'm also working on the first book of another sports romance series, but that one is still a secret:)

Thanks for blogging at HJ!
Giveaway:

A signed print copy of FIGHTING FOR KEEPS and an e-book copy of the first book in my MMA series-BREAKING HER RULES, releasing from Penguin Random House July 2015. Both prizes open internationally.
To enter Giveaway: Please complete the Rafflecopter form and Post a comment to this Q:

How do you feel about sports romances and MMA heroes specifically?
Excerpt from Fighting For Keeps:
"You're not even supposed to be in here…"
Noah reached for her and pulled her closer. Taking her soda from her, he took a sip and set the can
on the counter behind him. "I won't tell anyone if you don't," he murmured against her ear.
A shiver danced down her spine and her entire body came alive. "Noah…I don't know what you think
you're doing…"
"I'm going to kiss you again. Isn't it obvious from the way I'm whispering against your ear…?" he
whispered. "The way I'm tightening my grip on your hips to keep you in my arms…" His grip
tightened. "And the way I'm lowering my head toward yours…"
Lindsay swallowed hard when his gaze locked with hers, his lips an inch above hers. She closed her
eyes slowly, waiting in anticipation of a kiss she didn't want to fight. Blame it on weeks of
turmoil and life-changing events or the way he smelled faintly of the promise of summer—it didn't
matter. She wanted this kiss…from him…right now.
So where was it?
She opened her eyes and frowned as she saw him still standing there, staring at her, his lips a
fraction of an inch away but still not touching hers.
"Noah. Are you going to kiss me or not?"
"Why don't you help me out here, Lindsay? I've come as far as I go, the rest is up to you,"
Excerpt. © Reprinted by permission. All rights reserved.

Book Info:
He's kryptonite. And she needs all her strength…
Noah Parks is the ridiculously gorgeous, motorcycle-riding, cage-match-fighting equivalent of kryptonite for Lindsay Harper. And she's going to need every last ounce of her strength now that she's the legal guardian of her brother's five orphaned children. For the sake of her new family, it's time to give up her carefree single ways. Stop being the cool aunt and become a parent. And fight this crazy attraction to Noah. Sure, there's a side of him she can't help falling for…the one who volunteers as a firefighter and helps at-risk youth. The irresistibly kind and caring side. But she is a nurse, after all. She can't love an MMA fighter, a man she regularly has to scan for physical trauma… Can she?
Book Links:

Meet the Author: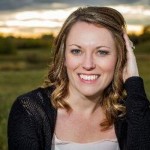 Jennifer Snow lives in Edmonton, Alberta with her husband and four year old son. She is a member of the Writers Guild of Alberta, the Romance Writers of America, the Canadian Author Association, and SheWrites.org. She is also a regular blogger on the Heartwarming Authors site and is a contributing author to Mslexia Magazine, WestWord Magazine and RWR. She has also taught RWA Chapters courses online. Her 2013 Holiday Romance-The Trouble With Mistletoe was a finalist in the 2014 Golden Quill Contest and the Heart of Denver Aspen Gold Contest.
Her publishing credits include two holiday novellas, previously published by The Wild Rose Press, now re-released or being re-released as self-published editions through Amazon. The Mistletoe Fever was an Amazon bestseller for two weeks in the category of Kindle Short Reads. Her six book small town, Brookhollow series is published through Harlequin Heartwarming and she has a new MMA sports romance series releasing through Berkley/NAL Intermix in 2015. RT Reviews has given each of her Brookhollow series books 4 stars.
She also hosts an annual SnowGlobe Award contest in recognition of holiday themed romance stories, with over forty entries each year. More information about the contest can be found at www.snowglobeawardcontest.vpweb.ca
She is active on her website, Facebook, Twitter, and various blog sites and has a monthly author newsletter.
More information can be found at www.jennifersnowauthor.com
Website | Facebook | Twitter |