Today it is my pleasure to welcome romance author

Katie Lane

to HJ!
Katie, If you gave one of your characters an opportunity to speak for themselves, what would they say about you?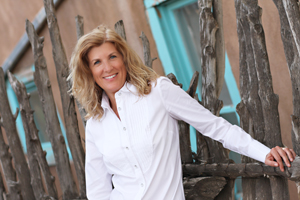 Ha! Good question. Jenna Jay would probably say something like—Katie Lane needs to get her act together. It takes her forever to get a chapter just right. Probably because she's easily distracted by…anything—birds flying by her window, the smudge of chocolate she left on the wrapper and is thinking about licking off, her crazy puppy that gets to sleep on her desk, etc. And I wish she'd stop drooling over my cowboy!!
What inspired you to write your first book?
Shanna by Kathleen Woodiwiss. I loved that story so much that I just wanted to write my own. Of course, I got about fifty pages in and realized that historical wasn't my cup of tea. But maybe one day….
If you had a free day and your only mission was to enjoy yourself, what would you do?
Read. I'd get a book from my TBR List and go out to my hammock and spend the day reading:o)
What are you most proud of about your life?
My two daughters. They are the most intelligent, beautiful, sweet beings and I couldn't be a prouder mama.
Let's talk about your newest release: Flirting with Texas
If you had to summarize Flirting with Texas for the readers here ….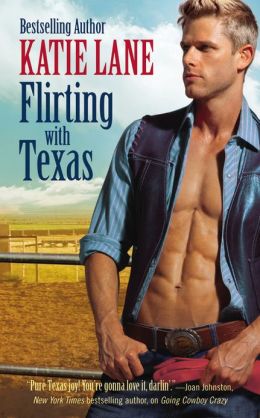 Flirting with Texas is a story about two misplaced people trying to find their way back home. It will take Beau and Jenna Jay meeting, being kidnapped back to Texas, and falling in love before they figure out what has been missing in their lives.
Please tell us about the characters in your book.
Beauregard Cates is a bull rider who wants to enjoy life to the fullest—women, traveling, extreme sports. Jenna Jay Scroggs is a tough Texas gal with a strong desire to save the world.
What scene did you have most fun writing?
I loved the scene in Miss Hattie's bathroom. why? I love funny, sexy scenes and headstrong Jenna busting in on Beau's bath time is funny and sexy. Unfortunately, I can't share it without giving away a crucial plot twist:o( (pls share scene)
Who would you cast in the role of hero and Heroine if your book was optioned for a movie?
Hmm, maybe Liam Hemsworth as Beau and Emma Stone as Jenna Jay.
What are you currently working on?
Currently, I'm finishing up the second book in my Hunk for the Holidays series and my last book in my Deep in the Heart of Texas series. What other releases do you have planned for 2013? I have an ebook holiday anthology with Emma Kane and Jennifer Ryan out in November. All I Want For Christmas is a Cowboy.
Where can readers get in touch with you?
www.katielanebooks.com Facebook-Katie Lane author page Twitter @ktlane3 Thank you for stopping by HJ! Thank you for having me, Harlequin Junkies! I enjoyed it:o)
Giveaway:
2 print copies of Flirting with Texas by Katie Lane
To enter Giveaway: Please complete the Rafflecopter form and post a comment to this Q: When Jenna Jay and Beau first meet, they are instantly reminded of the home they left behind. What makes you homesick? Or what do you miss most when you leave home?