Today it is my pleasure to welcome romance author
Joss Wood
to HJ!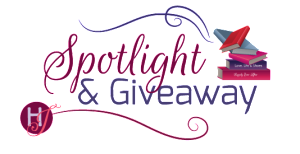 Hi Joss, welcome 🙂
If someone wrote a biography about you, what do you think the title of the book should be? Why?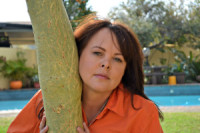 Tranquilizers and Tequila's…
I have a crazy life, I have a day job, I write and I run after my two very busy, sociable children. Like millions of woman the world over I am a master juggler and I like to think that, most days, I have a reasonable balance between working and writing and being an involved Mum. But I have to admit that some days all the wheels fall off and I want to climb under the covers and not come out. That's when I could do with a tranquilizer and a tequila…but I always settle for an amble up the road to my BFF who pours me a huge glass of wine and we sit on her veranda and watch the animals- kudu, waterbuck, springbok- in the small game park on the other side of her fence.
Would you rather…be invisible or be able to read minds? Why?
If I were invisible then I'd be skinny right?
I'd rather be invisible because then I'd hear all these delicious conversations, as long as they weren't talking about me! Then it would suck. I love watching people, listening to people…other people's lives are so much more interesting than mine.
Let's talk about your newest release: Flirting With the Forbidden
If you had to summarize the book for the readers here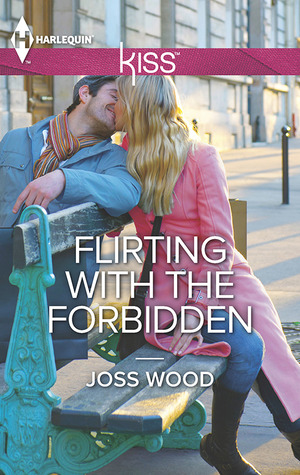 Eight years ago Noah Fraser was assigned to Morgan Moreau as her body guard and his last memory of her is of her naked, asking him if he wants to get lucky. But she was off limits and he made himself walk away…
Roll on eight years and he's been hired to protect her again, so picking up where they left off definitely isn't an option. Morgan's in danger but he's also in danger of losing his heart…
Please tell us about the characters in your book?
Morgan is the wealthy socialite daughter of Hannah and Jedd Moreau and she was born with a whole canteen of silver cutlery in her mouth. That being said, I wanted to get away from the stereotype of rich and spoilt because neither Morgan, nor her brother James (his story in a Christmas anthology coming out in October) are spoilt or revolting or entitled. Also rich people have problems too and Morgan has had to cope with something that money simply can't sort out.
Noah comes from the other end of financial spectrum and has a bit of a chip on his shoulder…ok, a rock. But he's loyal and has loads of integrity and he's seriously hot!
As you wrote your protagonist was there anything about them that surprised you?
I was genuinely surprised at how involved I got with these two…I lived and breathed them. I was surprised at how sensitive Noah could be, he's was a tough boy who became a tough man and Morgan constantly amazed me with her down to earth attitude. I kept trying to make her a Park Avenue Princess but she just wouldn't let it happen.
What scene did you most enjoy writing? Why?
Oh, the scene when Noah susses out Morgan's big secret had tears dripping down my face when I wrote it but I can't share it because it's such a spoiler. I also enjoyed scene when they decided to finish what they started eight years ago and have a one night stand and that is interrupted….
She didn't want to talk to anybody. She just wanted to relive Noah's lips on hers, his scent in her nose, the hard muscles she'd felt in his shoulders.

Bang! Bang! Bang!

Bats…

'Who is it?' she demanded in a croaky voice as she pushed herself to her feet.

'Noah.'

The only person she wanted to see and the last person she'd expected. Morgan yanked the door open and there he stood, jacket and tieless, his fist about to connect with the door again.

Morgan put out one finger and pushed his clenched fist down. 'You pounded?'

Noah placed his hands on her hips and without a word pushed her backwards and kicked the door shut behind him.

'Oh, well, just come on in,' Morgan said, trying for sarcastic and hitting breathless.

Noah dropped his hands from her hips and slapped them on his. 'I've been thinking…'

'Did you hurt yourself?' Morgan asked sweetly.

He ignored her. 'On a scale of one to ten, what are the chances of you being in charge of this ball?'

'About…hmm…minus one thousand and fifty-two.'

'Thank God.'

'Why?'

'Because I don't sleep with my clients. Or my colleagues. Ever.'

'You nearly beat down my door to tell me that?'

'Try and keep up, Moreau. I don't sleep with clients.'

Morgan, starting to catch a clue, felt her heart-rate accelerate. 'And since I'm not going to be organising the ball I won't be your client,' she said slowly as she wrapped her head around the implications of those words.

'There you go.' Noah nodded 'I walked away years ago…'

'I know. I was there.'

That was a conversation for another day, and right now she didn't give a foo-foo. She wanted to know if he was here for the same reason she wanted him here. So that they could take that hot kiss they'd shared in the lift to its logical conclusion. And if he was toying with her again she'd have MI Security toss his gorgeous body off the roof.

Noah's eyes glinted blue fire. 'I don't want to spend the next eight years wondering…'

Morgan forced the lust away in order to think. It was hard, but she had to do it. 'You're leaving tomorrow to go back to London?'

'More than likely. There's nothing more I need to do here workwise…at this time.'

'So you are here for one night…one incredible, exceptional, crazy night.' she said, enunciating each word. 'Are we on the same page, here?'

Noah pushed a hand through his messy hair. She could tell it wasn't the first time he'd done that this evening. 'Yeah. Deal?'

Phew! She was going to get lucky! All her little cell protestors threw down their placards, lay down and assumed the 'do me' position. Morgan considered doing the same.
What scene was the hardest to write? Why?
The black moment was pretty hard to write….Noah, to protect himself, had to be a bit of a bastard….and he really, really isn't. (Can you tell that I am still head over heels in love with him?)
'Which is exactly what, Noah? Put your cards on the table, Fraser.'

Well, okay, then. 'I don't want you in my life any more.'

'That's not how you felt this morning, last night, twenty minutes ago.'

That was the truth.

'It's how I feel now. I don't like feeling this connected to someone—feeling like my heart wants to explode with joy just because you're in the room. I want to feel normal again—me again… Not a twisted-with-emotion sap.' Noah ground the words out, forcing them around his reluctant tongue. 'I don't want to love you! And I certainly don't need you. I was perfectly fine on my own.'

He hadn't been, his heart shouted, but he shut out its screams.

Morgan shook her head, blinked away the emotion in her eyes and bit her bottom lip. He felt lower than an amoeba infected with anthrax. What was wrong with him? He was tossing away the best thing in his life…ever.

'Well, that was very clear.'

Morgan lifted her chin and he had to admire her courage.

'Well, screw you and your lousy, spiteful, wimpy attitude.' She grabbed her bag off the table and yanked it over her shoulder. 'I'm going back to the hotel.'

Noah watched her take a couple of steps before remembering that she was still a target, Glasgow or not. 'You can't leave by yourself!' he shouted.

Morgan bared her teeth at him and he was quite sure that her eyes were glowing red. He couldn't blame her.

'Watch me. I'd rather be kidnapped by rabid Colombians than spend one more minute with you!'
Who would you cast in the role of your characters if your book was optioned for a movie?
Oh, I had my inspiration for these two way before I started on the book! Kate Upton, the model for Morgan and Ryan Botha, the South African model and football player for Noah. IF you want to see what they look like take a peak here
If you could have given your characters one piece of advice before the opening pages of the book, what would it be and why?
Mmmm, I would tell Morgan to trust a little more, not only herself but the people around her too. And I would tell Noah to give himself a break, that life is supposed to be fun!
What are you currently working on? What other releases so you have planned for 2014?
I am currently working on a continuity with three other Kiss authors.
Other releases for the year include Ally and Ross's story called More Than A Fling out in June, a 2-in-1 with Lucy King called Behind the Headlines (featuring my other favorite couple of all time Clem and Nick and set in a South Africa game reserve) in July and on-line story for The Chatsfield series in May. Hold on, not done…There's another Kiss called Your Bed or Mine which is book #3 of the Notting Hill flatmates continuity. Now I'm done…I think.
Thanks Sara, I love being here.
Thanks for blogging at HJ!
Giveaway:

I'm giving two print copies and two digital copies away of my RT Reviews Top Pick for May Flirting with the Forbidden.
To enter Giveaway: Please complete the Rafflecopter form and Post a comment to this Q:

My friends and I had quite a heated discusion the other day about soul mates. some believed in the concept, some not at all. What are your thoughts?
Excerpt
James had flown out to Colombia to try and resolve the dispute, and a posse of CFT personnel were guarding his back. That was why James wasn't at the Polo Challenge and why Morgan would be handing out the prizes to the polo players—and no doubt kissing eight or more fit, rich, polo-playing numbskulls.

Oh, joy of joys.

Polo Boy number two walked away and Morgan pushed her glasses up into her hair and fanned her programme close to her face. 'What were we talking about?'

'Your date for the wedding.'

He caught the tiny wince. 'Oh…him.'

'Yeah, him. Want to come clean, Morgs?' Noah asked, a smile hiking up the corner of his lips.

Morgan placed her champagne glass on a tall table and sighed. 'I lied. I was trying to wind you up—'

'You succeeded,' Noah mumbled, thinking that it was the thought of her sleeping with someone else that had ignited his temper and led to the urge to kiss her, brand her, possess her. 'So, he's fictional?'

Morgan scuffed the grass with the tip of one of her apple-green wedges. 'Mmm.'

Noah slowly pushed his shades up into his hair and looked down into her face, idly thinking that he loved the handful of freckles on her nose that make-up never quite seemed to cover. 'Do you lie often?'

'No. Only when I'm pushed beyond reason.'

'I'm very reasonable.' Noah protested.

'Pfft.' Morgan rolled her eyes.

Noah rested his forearms on the fence. 'I've been thinking about something you said the other night at the art exhibition.'

'What did I say?'

'You said something about the cloak you'd like to drop…what did you mean by that?'

Morgan took a little while to answer. When she did her voice was softer, vulnerable. 'Don't we all have cloaks or armour that we drag on to protect us from the circumstances we find ourselves in? Something we do, or say, a way that we act to get us through whatever it is making us feel uncomfortable? A cloak that covers all our insecurities, the real us that we don't want people to see?'

Noah gave her words some thought. 'Your flirty, charming party-girl persona…that's your cloak? The bright, bubbly, charming flirt? The real you is quieter, more introspective…dreamier.'

Morgan cocked her thumb and extended her index finger. 'There you go. And you only know that because we've been living in each other's pockets. And your implacable and remote face that discourages all conversation is yours. Your can't-touch-me mask is supposed to discourage anyone from wanting to dig deeper, to get to know you a bit better.'

Noah couldn't help wincing. He did do that—did keep everyone at an emotional distance.

He rubbed his hand across his face. 'You've come closer than anyone—ever.' He caught the flash of fear in her eyes, saw her take the tiniest step backwards. 'And that makes you uncomfortable,' he added.

'Wary.' Morgan looked out at the busy field. 'We can hurt each other… No, let me rephrase that. You can hurt me…if we ever change from friends to lovers.'

'If we change—and I'll try not to, Morgan—you have to know that I wouldn't be able to promise you for ever. All I can say is that I would be monogamous, that I'd treat you well as long as it lasted—be it a week or months. But at some point our paths would split and I'd be back in London, doing what I do.'

'I know.'

'If you want more from me than a fun time in bed then maybe we should just quit while we're ahead. Stay as Duchess and Soldier.' Noah folded his arms and hoped she couldn't see how much he hoped that she didn't choose option B. Because that would, well…suck. 'So, what's it to be?'

Morgan played with the emerald and diamond studs in her ears. 'I'm probably going to regret this, but we do have unfinished business between us.' She sent him a coy look and the humour was back in her eyes. 'By the way, are you into threesomes?'

If he'd had anything in his mouth he would have sprayed her, or choked. As it was, he felt he had to pick his jaw up from the floor. 'What the…? Who? What? Are you being serious?'

'Well, by the time this situation is resolved my friend Sophie from the gallery will be sharing my bedroom. I thought I should warn you.'

Noah felt his heart slow down to a gallop as her words started to make sense. 'Morgan, you nearly gave me a heart attack! You bought Johnno Davie's painting?'

'I did.' Morgan smiled. 'It'll be delivered when the exhibition is over.'

They turned as someone called her name.

'Ooh, I'm being summoned. I need to go and hand out the prizes and flirt with the players.'

Noah couldn't help the possessive hand he put on her back, the growl in his voice. 'Keep it to a minimum, sweetheart. Remember that I'm armed and dangerous. I'd hate to have to shoot one of them.'

Morgan touched her lips to his cheek and whispered in his ear. 'Just to be clear, soldier, Sophie is the closest you are ever going to get to a threesome that involves me.'

He could live with that. Heck, he was happy fantasising about a 'onesome' with her.
Book Info:
He can look…but he's not supposed to touch!
Bodyguard Noah Fraser hasn't seen diamond heiress Morgan Moreau for eight years—but the image of her naked body has been imprinted on his mind ever since! The sexy socialite was totally off-limits and it took every ounce of Noah's iron control to walk away….
Now he's been hired to protect her again, so picking up where they left off definitely isn't an option. But Noah's body doesn't seem to have got the memo—keeping his hands off Morgan is a 24/7 battle! And how can he resist the forbidden when giving in is so irresistbly tempting…?
Book Links:
Author Bio
I wrote my first book at the age of eight− a romance, what else?− and since then I simply never stopped writing. My passion for putting black letters on a white screen is matched only by my love of books and traveling (especially to the wild places of Southern Africa) and, possibly, by my hatred of ironing, making school lunches and anything to do with book-keeping.
When I'm not writing or being a hands-on mom, I work for a non-profit organization to promote the local economic development and the collective business interests of the area where I live. My hobbies include coaching my young daughter's field hockey team, meeting friends for a before-work cappuccino and an after-work cup of tea, and reading, reading, reading. I am happiest with a rucksack on my back and an airplane ticket in my hand and have been fortunate enough to indulge my passion for travel by visiting many countries within Southern Africa and Europe and I have also traveled to the USA.
I live in a rural town in the province of Kwa-Zulu Natal, South Africa, in an area surrounded by game farms and stunning mountains. It is not unusual for me to see rhinoceroses and giraffes, antelope and zebras while driving to have tea with my mother or sister in a neighboring town. I live with my husband, son and daughter—and our pets—happily and chaotically, surrounded by books, family and friends.
Website | Facebook | Twitter |