Today it is my pleasure to Welcome author
Chanel Cleeton
to HJ!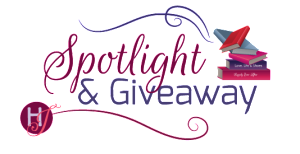 Hi Chanel and welcome to HJ! We're so excited to chat with you about your new release, Fly with Me!

Thank you so much for having me!

Please summarize the book a la Twitter style for the readers here: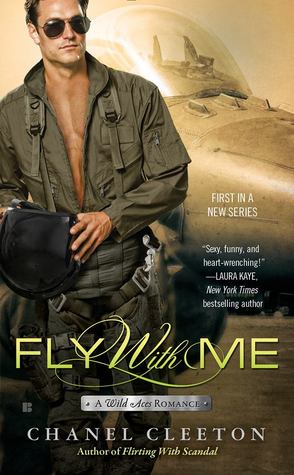 Fly with Me is the first book in a new contemporary romance series about a squadron of F-16 fighter pilots who fly fast, love hard, and live dangerously.

Please share your favorite line or quote from this book:
Would it always be like this between us? Would time temper the feelings inside me? Take the love bursting through me and turn it into a steady stream rather than an explosion my skin couldn't contain? Or was it part of our life together—the uncertainty of it, at least—did the craziness of his schedule, of deployments and danger, make us hang on tighter, feel more, love deeper?

Yes.
Please share a few FUN facts about this book…
When I was twenty, I went on a summer cruise and met a fighter pilot and immediately fell in love. Reader, I married him 😉 That experience really inspired Jordan and Noah's story and then once I started drafting, the story took on a life of its own.
I listened to a lot of fighter pilot music while drafting to get in the right headspace. I also might have watched Top Gun 😉
Wives typically get call signs at their own versions of fighter pilot namings and my call sign is "Havoc."
Please tell us a little about the characters in your book. As you wrote your protagonist was there anything about them that surprised you?
Noah has a strong sense of loyalty and responsibility. He's dedicated his life to flying and serving his country. He's confident in the cockpit and on the ground, and that comes out in all areas of his life, including the fact that he's a bit of a dirty talker 😉
Jordan has a really fun and strong personality. She was one of my favorite heroines to write and she's the kind of girl I'd love to be friends with. I cracked up writing a lot of her scenes. I knew Noah needed someone who wouldn't be blinded by the fact that he was a fighter pilot and would take him down a notch or two when it was necessary. She didn't disappoint!

What kind of research did you do for this book?
I was really lucky to be able to use my experiences as a military spouse for most of the book. I've spent a large part of my life surrounded by fighter pilots so I used that when crafting characters. For some of the flying scenes, my husband described what it's like in the cockpit and helped me get that unique perspective of what it takes to be a fighter pilot.

The First kiss…
Their first kiss takes place in Vegas in a whirlwind moment which really represents their relationship. The chemistry between them burns hot from the first moment they meet and you get a strong sense of their physical attraction from the beginning.

Was there a scene in this book that was harder to write than others?
I don't want to spoil anything, so I'm not going to go into too much detail, but the absolute hardest scenes to write came toward the end of the book. There were some really emotional moments that broke my heart, but were necessary to the series and the story. I cried a lot while drafting this book which isn't typical for me and every single time I read through it, I cried again. This book really challenged me to lay it all out on the page.

If your book was optioned for a movie, what scene would be absolutely crucial to include and why?
One of my favorite things about Jordan and Noah is how playful their relationship is. I would definitely want to include the scene where they argue over Mustache March and the Air Force tradition of pilots growing mustaches during the month of March.
"Everyone grows a mustache," he repeated.

"Even the women?"

"No."

"So not everyone grows a mustache."

Noah's eyes darkened, and I got the feeling he was getting pissed. If I'd been a little more together, I would have registered that he was probably not the kind of guy who handled being told what to do very well, but I was in the middle of losing my shit, so that didn't register.

"I don't have a pussy, so yeah, everyone in my world grows a fucking mustache in March." He glanced at his watch again, the gesture spiking my temper. "I don't have time for this. I need to go."

I glared at him. Asshole. "Well, you definitely won't have my pussy if you don't shave that thing off your fucking face."

I hated saying the P-word—did any girl actually like it?—but desperate times called for desperate measures. If I had to speak Fighter Pilot to get that shit off his face, I'd do it. Not to mention, I wasn't feeling too into him right now anyway.

Noah closed the distance between us, the expression in his eyes changing from slightly annoyed to supremely pissed off. Good, now we were even.

"You're saying you won't have sex with me for all of March if I have a mustache?"

I mean there was like a week left in the month, but I had to draw a line somewhere, flimsy though that line may be. It was my own Lysistrata. "That's what I'm saying."

Arrogance flashed in those beautiful dark eyes and I felt a fluttering in my lady parts. Shit.
Since he'd never seen my temper, and we'd never actually had a fight, we'd also never had angry sex. Which when done well, could be really freaking hot. And considering Noah did everything well, I didn't doubt he'd deliver there, too.

"Bullshit. You can't go the whole weekend without my cock, babe."

Possibly true, but right now this was the best play I had.

I leaned in closer, letting him get a whiff of my perfume and a chance to look down my shirt at the not-insubstantial cleavage there barely contained by the red lacy bra.

"Bet I can." I leaned back after a moment, after I knew he'd gotten enough of a show to want more, my gaze settling meaningfully on the area between his nose and upper lip. "Especially when you look like that."

His eyes narrowed. "Chicks dig the 'stache."

My hands fisted on my hips and a laugh escaped. "Newsflash, no one digs the 'stache. You look like Chester the Molester."

"Who the fuck is Chester the Molester?"

"Someone with a 'stache exactly like yours."

He groaned, the anger sliding off his face. "I'm not shaving no matter how cute you are."

Something fluttered in me as he said that, and a little bit of my anger slid away.
"Wanna bet?"

A gleam settled in his eyes as he leaned into my body, the thin fabric of his flight suit doing nothing to hide his growing arousal. Another flutter. Shit. I shifted slightly so his hips were pressed against mine and he was between my legs.

"I bet you can't make it through the weekend without my cock, babe."

Well, now my anger was completely gone.

"Can," I whispered, my voice shaky as he bent his head, his lips grazing my neck. My head fell back, my body clearly not getting the Lysistrata memo.

His lips curved against my neck and then his teeth nipped at the skin there and I felt myself getting wet. Shit.

Noah pulled back, a satisfied smirk on his face, and I knew he could read the arousal flushing my skin and the way my chest rose and fell.

"Sure, babe."

I should have realized that daring a fighter pilot to do anything would only encourage him.

"Tell you what. If you can make it without sex for the next week, I'll shave it off for your sister's wedding."

That seemed doable. I could make a week. Hell, I wasn't going to volunteer the information, but I'd gone months without sex when I was single—vibrators didn't count, right?

"Define sex."

His eyes narrowed. "What do you mean, 'Define sex'?"

"Like a week without sex, or a week without sex with you?"

The second the words left my mouth, I realized I'd chosen poorly. Really fucking poorly. I'd meant to clarify on the whole vibrator issue without getting too specific, but apparently I'd just inserted my stiletto into my mouth instead.

Arghhh.

"Are you thinking of fucking someone else?" Noah asked, his eyes wide, his tone incredulous. God, he was getting growly. This did serious things to my body. Shit.

"No."

"Then what does it matter if it's sex, or sex with me, it's all the same thing."

I made a face. "Hate to break it to you, but you are not my only supplier of orgasms."

His entire expression changed as I figured he got my meaning. "Babe. Gotta tell you the idea of you making yourself come is hot as fuck. Even hotter is the idea of me watching you do it."

Gah. He definitely got my meaning.

For a moment, I really had to wonder if the mustache fight was worth it.

He kissed me hard. "Gotta go fly, babe," he whispered against my mouth, tickling my lips. "You wanna bet? You're on. If you can make it a week, I'll shave. If you can't . . ." It lingered between us. "If you can't, you're mine the way I want it, when I want it. And the 'stache stays."

This was not necessarily a hardship. I was almost ready to throw it for sex on tap.

Focus on the 'stache.

I nodded. "Done."

He grinned, and I sank down on the edge of the bed, watching him swagger out of the room, my odds suddenly not looking so good.
What do you want people to take away from reading this book?
I wanted to accurately portray life as a military wife. I wanted to tell the story of falling in love with a man who lives by a different code, whose job brings danger and thrills. There are lots of funny and sexy moments in the book and I want readers to laugh and swoon, but there are also some heartbreaking moments. The book took a chunk out of me and I hope readers connect with the characters and their story and gain insight to military life.

What are you currently working on? What other releases do you have planned for 2016?
I'm currently working on edits for On Broken Wings, the third book in the Wild Aces series which will be out on January 3, 2017. Book two, Into the Blue, is out on July 5th and I'm so excited to share Thor's story with all of you!
Thanks for blogging at HJ!
Giveaway:

A $5 Amazon GC (US only)
To enter Giveaway: Please complete the Rafflecopter form and Post a comment to this Q:

If you were a fighter pilot, what would your call sign be? Why?
Excerpt from Fly with Me:
I'd had a lot of guys in my fifteen-plus years of dating. There were guys who were fun, the kind of guys who were great for a casual hook-up, a quick and easy orgasm. Then there were the guys who had your mother proclaiming things like, He's a doctor, and He loves kids, and He just bought a lovely three-bedroom house, to all of her friends. The ones you took to your high school reunion. The guys that someone, somewhere, arbitrarily decided were a "catch."

And then there was the urban legend, Chupacabra-like myth of a man who would fuck you up against a wall while he pulled your hair and then spoon you to sleep after. The guy who would bring you breakfast in bed with an orgasm on the side. The kind of guy who was so masculine that he could get you pregnant just by looking at you.

I'd spent years searching for that guy, only to come up with dud after dud. But this guy? This guy just might be the Bigfoot of the dating world, and everyone knew you did not fuck around with that kind of possibility.

If he was an urban legend, then I needed to make myself one, too—

The Girl Who Does Not Fall for Hot Sexy Fighter Pilots Who Smell Great and Have Nice Voices . . . on the first night, at least. No need to get crazy.
Excerpts. © Reprinted by permission. All rights reserved.

Book Info:
From the author of the Capital Confessions Novels comes the first in the steamy Wild Aces Romance series.
U.S. Air Force fighter pilot Noah Miller—call sign Burn—loves nothing more than flying hard and fast. When he meets a gorgeous and sassy woman while partying in Las Vegas, he immediately locks on to her.
Jordan Callahan owns a thriving clothing boutique, but her love life is far less successful. Her luck changes when six feet, two inches of sexy swagger asks her to dance and turns her world upside down.
One scorching weekend becomes an undeniable chemistry that they can't leave in Vegas. But the long distance relationship and their different lives threaten to ground their romance. And when the dangers of Noah's job become all too real, Jordan learns being with a fighter pilot means risking it all for a shot at love…
Meet the Author: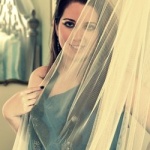 Originally a Florida girl, CHANEL CLEETON moved to London where she received a bachelor's degree from Richmond, The American International University in London and a master's degree from the London School of Economics and Political Science. Chanel fell in love with London and planned to stay there forever, until fate intervened on a Caribbean cruise and a fighter pilot with smooth dance moves swept her off her feet. Now, a happily ever after later, Chanel is living her next adventure.
Law school made Chanel realize she'd rather spend her days writing sexy stories than in a courtroom, and she hasn't looked back since. An avid reader and hopeless romantic, she's happiest curled up with a book. She has a weakness for handbags, her three pups, and her husband.
Chanel writes contemporary romances, women's fiction, and thrillers. She is published by Harlequin HQN, Penguin/InterMix, and Penguin/Berkley and is the author of the International School, Capital Confessions, Assassins, and Wild Aces series.
Website | Facebook | Twitter |