Today it is my pleasure to Welcome romance New York Times bestselling author
A. Meredith Walters
to HJ!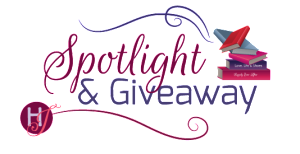 Hi A. Meredith Walters and welcome to HJ! We're so excited to chat with you about your new release, Follow Me Back

!
Please summarize the book for the readers here: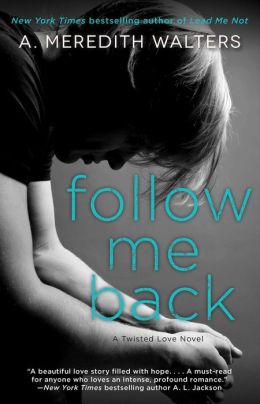 Follow Me Back is the sequel to Lead Me Not and tells the story of Maxx, an addict, and Aubrey, a counseling student, who fell in love and are trying to rebuild their lives after hitting rock bottom.

Please share the opening lines of this book:
Trust. Faith. Belief. Every relationship is built on them. Without these three words, everything around you would crumble.
Please share a few Random facts about this book…
Follow Me Back was originally much, much longer. It was the book that just wouldn't end. I had a very specific idea of where I wanted the story to go but when I would sit down to write it, it ended up somewhere completely different. I had a very difficult time saying goodbye to these characters and kept inventing ways to keep it going for as long as possible.
Please tell us a little about the characters in your book. As you wrote your protagonist was there anything about them that surprised you?
Aubrey is at first a very level headed girl. She's dealt with some tragedy and is closed off emotionally. But then she meets this guy who blows her world a part. And then she's not that level headed girl anymore. She's someone who makes really bad decisions. She enables. Makes excuses. All because she stupidly believes that love can change a very troubled man.
Maxx Demelo is a jerk. He is selfish. He thinks only of himself and his addiction. But then he meets Aubrey and he thinks she can save him. He wants her to save him. He ensnares her in this problematic, dysfunctional love and it's only in the second book that he is able to see the mistakes he has made. But he's smart and he learns from his mistakes and that makes him rootable in my opinion.
What, in your mind, distinguishes this book from other books out there in the same genre?
The Twisted Love series isn't a hearts and flowers love story. I wanted to portray the ugly, dysfunctional side of love and how passion shouldn't dictate common sense. It's not a pretty story at all. It's dark because addiction is dark. I'm not a writer who ties things up in neat and tidy bows. I want characters messy. I want a story that rips at your guts. And that's what this series is. Messy, rip at your guts angst.

Do you think there's a common trait or a je ne sais quoi that your heroes must have?
I like them tortured. I like them flawed and gritty but with some swoon in there. They all have to have an undercurrent of passion that sets them apart from the pack. And when they love they love with absolutely EVERYTHING they have.

Did any scene have you crying or laughing (or blushing) while writing it?
Anytime I wrote from Maxx's POV I had a case of the feels. He made me so angry but so emotional at the same time. In Follow Me Back, the scene in which Maxx sees Aubrey for the first time since his near fatal overdose in Lead Me Not, had me choking back the tears. It was so raw and Maxx's pain was so palpable that it was difficult to write.
The sight of her set off a thousand urges I had been trying hard to suppress. The need for drugs. The desire to lose myself in the soft waiting oblivion of a handful of pills. Anything to feel numb. But the loudest urge of all was the one that practically begged me to grab her and run far, far away. To forget all of this stupid rehab shit and to bury myself in her and never let go again.
If your book was optioned for a movie, what scene would you use for the audition of the main characters?
Probably the scene when Maxx shows up at Aubrey's door after he is released from rehab. Aubrey is trying to keep her distance and move on from him but their chemistry is too much to ignore. I'd want to see how the actors played off each other in this emotional scene because there's so much grief, desperation, and love between them in this particular part in the story.
"I don't want to do this right now. You need to leave," I said in a shaky voice. I lacked any real conviction, but I hoped the words would be enough.

They weren't. Maxx dropped to his knees and crawled across the space between us until he was kneeling in front of me. He looked up at me and brought his hand up to my chest, placing his palm over my heart, which beat erratically.

"I feel it, Aubrey. Right here, where it matters. You want me here."
If you could have given your characters one piece of advice before the opening pages of the book, what would it be and why?
I'd want to tell Aubrey to be strong and to always trust her gut and her heart because they won't lead her wrong. And I'd tell Maxx to have faith in himself and to not need the validation of others to feel good about himself.

What are you currently working on? What other releases do you have planned for 2015?
I have a three piece psychological thriller serial coming up called The Missing and I also have the fourth and final book in my Bad Rep series coming out in September. I also have a new contemporary romance called Butterfly Dreams being released in November from Random House's Loveswept.

Thanks for blogging at HJ!
Giveaway:

Print copy of Follow Me Back (Twisted Love Series)
To enter Giveaway: Please complete the Rafflecopter form and Post a comment to this Q:

What are your favorite kinds of stories to read and why?
Book Info:
The sequel to Lead Me Not, this dangerously sexy second installment in the Twisted Love series continues Aubrey and Maxx's love story, from New York Times bestselling author A. Meredith Walters—who "writes the most beautifully flawed characters that still have you swooning" (Sawyer Bennett, USA TODAY bestselling author of the Off series).
Aubrey Duncan has loved…and lost. Should she follow a heart that's betrayed her or a head that tells her to let go?
Maxx Demelo's addiction almost destroyed him. It ruined his life and, most importantly, his relationship with the only girl he ever loved.
He has vowed to become the man Aubrey Duncan deserves. Even if he has to tear himself apart to do it. So he enters rehab, trying to fix the parts of him that are shattered as he longs to be healthy and whole.
Aubrey lost everything because she chose to listen to her heart. Now she has sworn to put herself first, to heal in the only way that she can…far away from Maxx and his demons.
But just as Aubrey is starting over, Maxx is released from rehab and thrust back into her world, determined to prove how much they still need each other. And the chaos that had defined them threatens to unleash once again…
But a heart, no matter how broken, is impossible to ignore.


Meet the Author:
A. Meredith Walters is the New York Times and USA TODAY bestselling author of New Adult novels including Bad Rep, Perfect Regret, Lead Me Not, and the Find You in the Dark series. Before becoming a full-time writer, she worked as a counselor for troubled and abused children and teens. She currently lives in England with her husband and daughter.
Email: ameredithwalters@gmail.com.