Today it is my pleasure to Welcome author
Tiffany Snow
to HJ!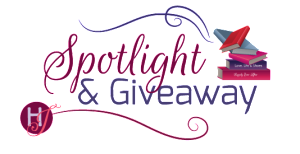 Hi Tiffany and welcome to HJ! We're so excited to chat with you about your new release, Follow Me!
Please summarize the book for the readers here: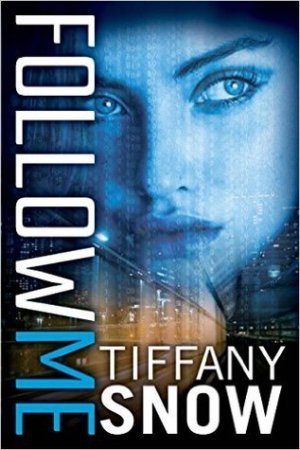 Brilliant, quirky twenty-three-year-old China Mack is totally satisfied with her carefully ordered, data-driven life. A computer prodigy who landed a coveted programming job at the cutting-edge tech company Cysnet before even graduating from MIT, China is happiest when following her routine: shower before coffee, pizza only on Mondays, bedtime at ten thirty sharp.
But then things start to get a little…unpredictable.
First Jackson Cooper—Cysnet's rich, gorgeous, genius CEO—assigns China to a dangerous and highly classified project for a government defense contractor. Her sixteen-year-old runaway niece suddenly arrives in town, begging to move in with China. And then there's her sexy but oddly unsettling new neighbor, Clark…
Quickly the Cysnet assignment becomes disconcerting—and then downright scary—as key staffers turn up dead. China suspects she's being followed and isn't sure whom she can trust. For the first time ever, she'll have to follow her instincts, rather than logic, if she's going to survive.

Please share the opening lines of this book:
"The Doctor is dead."

"Again?"

"Yeah." I adjusted the Bluetooth in my ear so I could still hear my grandma, then grabbed the netted scoop next to my fish tank.

"Did you remember to feed him? I told you that you work too much at that job and then you come home exhausted. You forget to feed yourself, much less—"

"No." I cut her off before she really got rolling on my lifestyle choices. "I fed him all the time." The little goldfish floated on top of the water and I sighed as I removed him. Another one bites the dust.

"Then that's your problem. You're overfeeding him."

"I thought fish were supposed to be easy to take care of," I complained, flushing the corpse down the toilet. An ignominious end, but what was I supposed to do with a dead fish? Bury it in a tiny cardboard box? I'd have half a dozen minigraves in the backyard if I did that.

"They are," Grandma assured me. "You'll just have to try again."

"You know, the whole reason I got a fish was that watching them and listening to the water bubbling in the tank was supposed to be relaxing. Instead, I'm stressing out even more about killing them."

"They are relaxing to watch," Grandma said. "You just haven't got the hang of it, that's all. You'll catch on . . . though maybe you should ask for an old fish this time, one whose time is near. That way you're not cutting a life too short."

"Thanks for the vote of confidence."

"I'm just being realistic. Do they sell fish by age? I wonder how you tell how old a fish is?"

"No clue. Size maybe?"

"Then get a big one this time."
Excerpt. © Reprinted by permission. All rights reserved.

Please share a few Fun facts about this book…
Basing a book on computer tech is difficult, especially when you see your plot as a headline, which is what happened with this book. Twice. The first time was early enough I could change my plot but the second time was too late. Staying one step ahead of actual technology and cyber warfare is a constant challenge. Fiction becomes reality almost faster than it can be dreamt up.
What first attracts your hero to the heroine and vice versa?
They see kindred souls in each other. Both are highly intelligent—geniuses, even—who've lived somewhat solitary lives because of their singled-minded focus. China (my heroine), is socially awkward and tentative when it comes to relationships. People are difficult for her to figure out. The hero (Jackson) understands this about her and unlike others, doesn't try to change her.

Using just 5 words, how would you describe hero and heroine's love affair?
Slow burn and false starts.

What can you share about their first kiss…
Having accelerated her education, China has rarely been around people her own age, which means she's very inexperienced when it comes to the opposite sex. Not that she doesn't want to have a boyfriend, she's just not sure what to do with him once she does.
If your book was optioned for a movie, what scene would be absolutely crucial to include?
There is a scene in the beginning where China is called into her boss' (Jackson) office. She's worried because she thinks she did something wrong, so she begins an impromptu confessional of all the office politics, including that she keeps "borrowing" someone's candy from the freezer, that she's not the one that keeps adding h-o-g to the office manager's nameplate (his last name is Hedge), and that she knows who dinged her beloved Mustang because she had the paint samples compared. This scene is early in the book and sets her character as well as her first real interaction with the hero.
What are you currently working on? What other releases do you have planned for 2016?
I'm currently working on a romantic suspense series set in a small town in Wyoming. Book two of the Corrupted Hearts Series, BREAK ME, releases in April of 2017 from Montlake Romance.

Thanks for blogging at HJ!
Giveaway:

Ebook: FOLLOW ME Corrupted Hearts) by Tiffany Snow
To enter Giveaway: Please complete the Rafflecopter form and

Leave a comment with your thoughts on the book…
Meet the Author: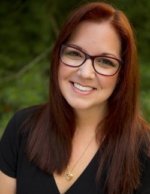 Tiffany Snow has been reading romance novels since she was too young to be reading romance novels. Born and raised in St. Louis, she attended the University of Missouri in Columbia, earning degrees in history and social studies. Later she worked as an information technology instructor and consultant. At last, she now has her dream job: writing novels full-time. Married with two wonderful daughters, Tiffany makes her home in Kansas City, Missouri. Visit her website, www.tiffany-snow.com, to keep up with her latest projects.