Today it is my pleasure to Welcome author
Nancy Robards Thompson
to HJ!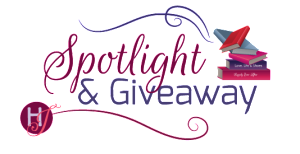 Hi Nancy and welcome to HJ! We're so excited to chat with you about your new release, Fortune's Prince Charming!

Hi, Sara and everyone! Thanks so much for having me at Harlequin Junkies today.

Tell us about the book with this fun little challenge using the title of the book:
This is a fun game! Since Fortune's Prince Charming is a bit long, how about if I keep it to Fortunes?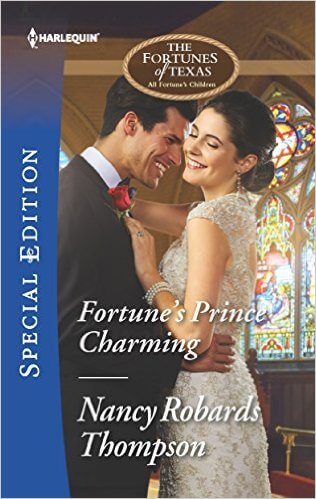 F is for Family. The good, the bad and the ugly. No family is perfect.
O is for OMG. Joaquin Mendoza just might be the sexiest man alive.
R is for Real love. Don't settle for anything less.
T is for Tall, dark and handsome. In other words, Joaquin Mendoza.
U is for Uniquely suited for each other, which fits Zoe and Joaquin perfectly.
N is for Nice girls really do get the guy.
E is for Everlasting love.
S is for She was definitely worth the wait.
What's your favorite line(s) from the book?:
"I do feel like Cinderella. Only in reverse. Because I'm the one searching for the perfect fit. I'm the new-millennium Cinderella." ~ Zoe Fortune Robinson
Please tell us a little about the characters in your book. What first attracts your Hero to the Heroine and vice versa?
I LOVE Joaquin Mendoza, the hero of this book. First, he's one of the Fortune's Mendoza men and I kind of have a thing for all of them. Joaquin happens to be from the Miami branch of the Mendoza family. He's a gorgeous, tortured soul who has been shouldering a family secret for several years. He realizes he needs to bring this secret out of the shadows and into the daylight. He is attracted to Zoe Fortune Robinson because she has such an innocent zest for life. She helps him get out of his head and not take life so seriously. Plus, she is facing some family issues of her own. Alpha Joaquin loves helping a damsel in distress.
Zoe was attracted to Joaquin from the moment she first saw him at her sister's wedding. When Joaquin comes to work for her father's company, she believes it's a sign that they're meant for each other. Even though he isn't really interested in getting involved with the boss's daughter, Zoe is so persuasive and he's so attracted to her innocence and zest for life that he can't help falling in love with her.
Joaquin and Zoe are the perfect example of opposites attracting.
When you sat down to start this book, what was the biggest challenge you faced? What were you most excited about?
Fortune's Prince Charming is part of Harlequin's beloved Fortune's of Texas series. I am thrilled that I had the opportunity to write be book five (of six) for the 20th anniversary celebration of the series. As with any multi-author continuity, the biggest challenge is making sure we keep all the story lines straight and that we don't do anything to contradict another story in the series. However, we have a wonderful editor at the helm and the other authors are always so much fun to work with. It's never really a problem.
What, in your mind, makes this book stand out?
I've written several books for the Fortunes of Texas series and I keep coming back (as a reader as well as an author) because of the sense of community and the recurring characters. It's like visiting old friends. As I mentioned above, I love writing (and reading) about the Mendoza (what's not to love about a tall, dark, handsome Latin lover??). Writing tortured Joaquin's story made this book extra special for me.
The First Kiss…
Zoe and Joaquin's first kiss was a particularly fun scene to write. During an out of town office team-building trip, Zoe loses her purse (with her phone and money) and ends up stranded when the bus leaves without her (she suspects that she might have been left behind on purpose because the office manager also has a thing for Joaquin and at this point he is making it pretty obvious that he has his eye on Zoe). Much to Zoe's delight (and embarrassment – which fades fast) Joaquin ends up coming to her rescue. Romance and steamy kisses ensue.
If your book was optioned for a movie, what scene would you use for the audition of the main characters and why?
This scene happens after the first kiss. Joaquin is freaked out about getting involved with the boss's daughter and he has told her that they can only be friends. He thinks putting her in the friend zone will make her lose interest. On the contrary, she challenges him by saying that if they're friends, then friends do "friend things" together like meeting for drinks after work. She eventually talks him into meeting her for a drink at a local cantina. This would be a good audition scene because it really showcases their chemistry.
[Zoe] made her way to Señor Iguana's crowded cantina area. It buzzed with the noisy music and energy of a beloved night spot. She squinted as she scanned the dimly lit room, past its neon signs and perennial Christmas tree lights strung in draping swags, to see if Joaquin was waiting, but it was still a little early. She was tempted to leave and come back, but a quick glance at her phone revealed they were due to meet in fifteen minutes. She couldn't go anywhere and get back in that short amount of time. So she might as well stay.
She needed to change gears so that the irritation her siblings had stoked up in her was not rolling off her in waves when Joaquin arrived. Normally she didn't drink much, but right now nothing sounded better than a great big frozen-lime margarita. It would surely take the edge off.
She marched up to the bar and ordered, "One iguana-rita, please."
In less than a minute the bartender set something the size of a fishbowl in front of her.
"Oh! This is enough for four people," she said as she handed him the cash to pay for it. "I didn't realize it was so large."
The bartender, a good-looking guy despite his man-bun and tattoo sleeves, said, "You've been here before, haven't you?"
Or maybe his bohemian look was what made him attractive.
"I have. I love this place."
"I thought I'd seen you around." He lingered, leaning his elbows on the bar. The tat on his right forearm was a skull with a clock face in one of its eyes. The more she looked at it, the more she saw how the individual images played into the bigger picture. It was a mesmerizing in a freaky Where's Waldo sort of way.
She'd never dated a guy with a tattoo. She wondered if Joaquin had any hidden pictures on his gorgeous body. Mmm. She'd like to find out. It would be like a treasure hunt.
"Have you never ordered the Thirsty Iguana?" Man-Bun asked.
She shook her head. "I've never ordered one. I asked for an iguana-rita. I think that's the much smaller version of this fish tank."
"My mistake," said Man-Bun. "It's on the house since I screwed up your order."
"No, that's okay. I can pay for it." She took her first sip. It was cold and delicious, and went down way too easy. Probably way stronger than it tasted. She'd have to be careful or she might be picking herself up off the floor.
While she was no stranger to the club scene and she certainly enjoyed partying on the weekends, she was not a big drinker and never did drugs. Some might say she didn't like to be out of control. She liked to think of it as being high on life.
Someone at the other end of the bar flagged down the bartender. "Enjoy it—what did you say your name was?"
"I didn't," she said.
"We'll enjoy it, I Didn't. May I call you I for short?"
Zoe laughed and sipped her drink. "Suit yourself."
"After things slow down, maybe I can help you finish that iguana?" he said.
"She won't need your help," Joaquin said as he slid onto the vacant stool next to her. "But thanks."

Joaquin didn't like the looks of that guy, with his tattoo sleeves and his long hair piled on top of his head. What kind of a guy wore his hair like that? He had "player" written all over him. He'd probably helped a lot of women finish their drinks. Probably a different one every night.
"He won't bother you anymore," Joaquin said. "But, hey, how are you doing? How was the meeting?"
Zoe frowned at him. "What makes you think he was bothering me?"
Her words and sharp tone made Joaquin do a double-take. "He was hitting on you."
She pursed her lips and her right brow shot up. That expression was starting to become a familiar challenge, even though her tone was a lot more intense than the Zoe he knew.
"And it bothers you that he was hitting on me?" she asked.
"What? You like him?"
"Don't answer my question with a question." She took a long sip of her margarita.
"He doesn't seem like your type."
She put her hands on her hips. "What is my type, Joaquin?"
Their gazes locked and for a moment something electric passed between them. It was all he could do to keep from saying, "I am. I'm your type." But that was such a bad idea.
When he didn't answer, she said. "It seems like you're the one who is bothered by his flirting with me."
If your hero had a sexy-times play list, what song(s) would have to be on it?
I'm so glad you asked! I make play lists for all my books. Here is the one for Fortune's Prince Charming (with links to YouTube videos):
What do you want people to take away from reading this book?
This book is all about the power of trust and what happens when trust is broken. It's also about the power of family. Even when bad things happen, the strength and bond of family can get everyone through the crisis and keep relationships intact. Above all, it's about the power of love and how important it is not to settle for anything but true love.
What are you currently working on? What other releases do you have planned for 2016?
I just finished book 1o in my Celebrations, Inc. series (Harlequin Special Edition). I'm currently working on book 11 in that series.

Thanks for blogging at HJ!
Giveaway:

I will give away a copy of Fortune's Prince Charming and an e-copy of Scandalous Billionaires to one winner. (Winners who live in the US can choose a paperback or e-copy of Fortune's Prince Charming. International winners will receive an e-book. Scandalous Billionaires is only available in e-book format).
To enter Giveaway: Please complete the Rafflecopter form and Post a comment to this Q:

What would you do if you discovered that the man you thought was your father might not be your father? Would you confront him or your mother or would you let it go and rather not know?
Excerpt from Fortune's Prince Charming:
Chapter One

"Zoe Robinson, you could have your choice of any man in this restaurant. Why must you fixate on the one guy you can't have?"
Zoe pursed her lips and tested her friend Veronica's theory, letting her gaze do a quick sweep of the people in the Gilded Pig's dining room. The rustic joint was jam-packed with its usual lunchtime clientele. Strains of a heartfelt country tune set the backdrop for the scene—mostly businessmen of varying ages, shapes and sizes who pushed up their shirtsleeves and tucked paper napkins into their collars to protect their white button-downs from what was arguably Austin's finest barbecue. Even though the room contained an appetizing smorgasbord of men, not a single one in the large barn-turned-restaurant piqued her interest. Each and every one of them probably had fine qualities and was certainly worthy of someone's love, but not a single one did anything for Zoe. Not even the cute guy who was grinning at her over his pulled pork sandwich.
As the music—Tim McGraw maybe?—asserted something about being a real bad boy who at the same time was a real good man—she flashed a noncommittal smile at the guy and turned back to Ronnie.
"Why fixate on Joaquin Mendoza? Because I can't get him out of my mind. That's why."
Ronnie scrunched up her face the way she always did before she stuck a big, fat, reality-check pin in Zoe's balloon of possibility. "That would be very romantic, Zoe, if only he would ask you out. Or even better, if he would talk to you about something other than business."
Okay. So, maybe Ronnie had a point.
Still, Joaquin Mendoza had swept her off her feet from the moment he'd first walked into Robinson Tech several months ago. Actually he'd captivated her the first time she'd met him when her sister, Rachel, married his brother Matteo, last year. They'd been paired as maid of honor and best man, but the focus of the weekend had been on the bride and groom and, at the time, Zoe had no idea her father would end up hiring him as a programmer at Robinson Tech to work on a special project.
It wasn't simply that he was older and tall and good-looking—no, scratch that—the guy was gorgeous. There was something about the cool way he held himself, and he had the strangest ability to put all of her senses on high alert the minute he ventured within five yards of her. It was like his superpower. Zoe had been ruined for other men since Joaquin Mendoza had walked back into her life three months ago. It was too bad he seemed more interested in work than in getting to know her better.
He hadn't messed with her equilibrium on purpose, of course. In fact, even after all this time, he didn't seem to recognize she was a woman who was interested in a man.
A very specific man.
"Okay, if you're going to be stubborn, maybe you need to take things into your own hands. Who says you have to wait for him to ask you out?" Ronnie continued, straining so that her voice was heard above the music. "I mean, if you like him, maybe you're the one who needs to break the ice—make sure he knows you're interested in him. In the past, you've never had a problem with making your intentions known."
Zoe sucked in a long, calming breath, blew it out in a measured gust and took in the Gilded Pig's decor. A decade ago the space had housed an antiques market. Keeping true to its roots, the Pig was decorated with vintage pieces such as the ornately carved church pews that served as seats for the booths, mirrors with light-reflecting mercury glass that seemed to double the already expansive space, and old wooden chests of drawers and sideboards that held napkins, silverware, condiments, steaming coffeemakers and sweating pitchers of iced tea.
"I don't know, Ronnie. This feels different."
"How so?" Ronnie asked.
Zoe thought about it for a moment, but she couldn't really put it into words. She knew Ronnie thought it was because Joaquin hadn't pursued her like the other guys. But putting that aside, he wasn't like anyone else she'd ever known. This was different. Even if she couldn't define it, she could feel it in her bones.
"Trust me. With him, I think the old-fashioned approach will work better than coming on like gangbusters. He's a little older than I am and I get the vibe that he likes to be the pursuer. So that's the new preamble to my Husband List. Let the guy be the hunter and stake his claim."
"You have a new preamble to the list?" Ronnie asked flatly.
Zoe lifted her chin. "Yes."
For as far back as Zoe could remember she'd had a list of deal-breaker qualities she wanted in a boyfriend. Over the years the Boyfriend List had morphed into the Husband List. It included things such as must love animals; must make me laugh; must be passionate about his work but must not let work come before me.
"Girl, you are no wallflower. You've never had any qualms about making the first move. I would so not sit at home and wait around for a man who can't seem to catch a clue."
"Who says I'm sitting around at home?"
"Didn't you just say you're waiting for Prince Charming to make the first move?"
"Just because I'm holding out for Prince Charming to ask me out doesn't mean I'm sitting around."
"All I'm saying is even Cinderella had to put herself out there to get what she wanted."
Zoe smiled and sat a little straighter. "I do feel like Cinderella. Only in reverse. Because I'm the one searching for the perfect fit. I'm the new-millennium Cinderella."
Yeah. She liked that.
Ronnie took a long sip of her sweet tea and then set it down and gave Zoe one of her looks.
"In my book, the new-millennium Cinderella doesn't even need a prince. She's her own woman and all she wants is a fun night out and a great outfit."
The two girlfriends laughed. But Zoe found nothing funny about the way Joaquin looked right past her unless she spoke first. When she spoke, he was always charming and amiable. So at least he didn't hate her. But there had to be a way to get through to him. Because these dead ends made her feel as though she was losing her mojo. She wasn't about to toss in the towel without a good try. Well, a try that involved getting him to make the first move.
The server refilled their iced tea and set a mountain of red-velvet cake and ice cream between them. The dessert was so big it could've easily fed four hungry adults. But in anticipation of a treat, Zoe had kept lunch light, ordering a salad with grilled chicken. She fully intended to do her fair share of damage to the Pig's signature dessert.
"Is there anything else I can get for you girls?" the server asked.
Yes, please. One surefire plan for how to get the guy?
"We're fine, thanks," said Zoe.
The server smiled. "Just holler if you need me."
She left them and went to a table across the way where a man was flagging her down.
Zoe settled back into the red-checked cushion that lined the booth's stark, hard wood.
"Okay, we are not leaving this restaurant until we come up with a foolproof plan to get Joaquin Mendoza to ask me out."
Veronica sighed and propped her elbow on the table, resting her chin on her left hand and forking up a healthy bite of the cake with her other hand. "Why are you asking me? This is so not my department, Zoe. You've always been the one who gets the guys."
"You're only as good as your last victory," Zoe said. "Joaquin is always working, rarely looks up from his computer."
"Isn't that why your dad hired him?"
Yes, but…wait a minute…
"I think you're on to something, Ronnie."
"I am? Okay."
"I don't know why I didn't think of this myself."
"Um. You lost me somewhere between the first bite and the bit about Joaquin's computer obsession?"
"My dad. He mentioned that he loves Joaquin's work ethic, but he also said he wished he would get more involved around the office."
"Did he really say that?"
Zoe nodded.
"In so many words." She shrugged. "Actually, it was more like he thought Joaquin was sharp and hoped he could find a permanent position for him after he finished the consulting job. So you could interpret that to mean he should get involved."
Zoe shrugged again as she scooped up a forkful of cake. "Well, he should get involved. With me." She nodded resolutely and put the bite into her mouth.
"I don't know, Zoe. Don't you think you should be careful?"
Zoe swallowed. "What do you mean?"
"I mean, is this going to turn out like all the others?"
Zoe poked at the cake's white icing with her fork, leaving tine marks that looked like tiny bird footprints on a snowy lawn.
"The others?"
"Come on, Zoe, don't be coy. You know you love the thrill of the chase. Once you get the guy, you lose interest, you move on."
That was partially true, but not simply because she had a short attention span. She believed in happily-ever-after. She knew exactly what she was looking for in a man and she didn't intend to settle. What was the use of hanging on to a guy who was wrong for her? If she knew the relationship wasn't going anywhere, wasn't it better to not lead on a guy? So, when the relationship had run its course, it was time to move on. It wouldn't do anyone any favors, prolonging the inevitable.
"It may seem that way, but it's not what it seems like. I have my reasons."
Ronnie arched an eyebrow over a knowing smile.
It wasn't as everyone thought. She had her reasons for moving on. Reasons she didn't care to discuss with anyone—not even Ronnie—because it was a little too personal.
Why did everyone have to be so judgmental, anyway? Especially when they didn't know the full story. Even if she did like to flirt, she was young and free and she had high standards.
She wasn't sorry about that.
How would she ever meet her prince if she didn't do a little kissing? She was down with meeting her fair share of frogs to find Prince Charming.
And speaking of kissing— "I have a plan. I'm going to ask Joaquin to help me put together a new web site for the launch of the new FX350 Tablet."
Ronnie frowned. "Doesn't Phil in Design handle things like that?"
"Maybe, but not this time. Plus, Phil is swamped with other projects. He will probably welcome the help. Since Joaquin is such a computer geek, he has to know how to do a simple web site. He can help out a damsel in distress."
She batted her eyes and fanned herself with her napkin. "What gentleman doesn't like coming to a lady's rescue?"

The project meeting lasted much longer than Joaquin expected, and he was behind schedule with his report. That meant he'd have to burn the midnight oil. But what was new? Late nights in the office had become a way of life since he'd come to Austin. In the three months since he'd moved from Miami, he'd traded dinners at South Beach restaurants for microwaved frozen meals eaten at his desk.
The sound of a knock on his open office door jolted him from memories of the Miami club scene back to his office at Robinson Tech.
Joaquin looked up at the sound of a knock on his open office door.
Zoe Robinson stood there like a vision in black and pink. Damn, she was a stunning woman.
"Are you busy?" she asked.
"I'm always busy." He minimized his computer screen, more out of habit than for privacy. "But come on in."
He could've set his watch by her visit. She seemed to find her way by his office most afternoons around this time. He really didn't mind, even if her reasons for stopping by usually were thinly veiled. He'd been around the block enough to know when a woman was flirting with him.
He had to admit he was flattered by her attention, but that was as far as it would go. She was a nice kid. And she was exceptionally easy on the eyes. Hell, she was innocently sexy with that long, honey-brown hair that hung midway down her back. Don't even get him started on those big, gold-flecked, chocolate eyes of hers that seemed to change colors with her moods and tempted him to stare a little too long.
Nope. She was strictly off-limits because, hypnotic eyes and short, flirty skirts aside, she was way too young for him. When he'd been hired on at Robinson Tech back in February, the entire office had celebrated her twenty-fifth birthday. That meant he was nine years her senior.
If the age gap wasn't enough reason to steer clear, all he had to do was remind himself that she was the boss's daughter. He knew better than to go there. Been there, done that back when he'd lived in Miami. He'd learned his lesson and he certainly didn't intend to make the same mistake again. Especially given that his brother was married to Zoe's sister, Rachel. That could get very messy.
"What can I do for you, Zoe?" he asked as she entered his office. Today she looked even cuter than usual. Her skirt did a great job showing off her toned legs. Not that he noticed, because he kept his gaze glued to her eyes so that it didn't slip into forbidden territory.
"It's your lucky day, Joaquin," she said as she planted herself in the chair across from his desk. Her eyes sparkled and her broad smile was contagious.
"Is that so?" he asked. "Enlighten me."
She sat forward on the chair and leaned in conspiratorially.
"Out of all the people in the office, I've chosen you to help me with a project."
Her smile showcased perfect white teeth. She cocked a brow as though she was about to present him an offer he couldn't refuse.
The phrase "he who speaks first loses" came to mind. So, Joaquin arched a brow right back at her, leaned back in his chair and waited for her to give him the lowdown.
"So, you know the FX350, that new tablet that my father talked about at the staff meeting last week?"
Joaquin nodded.
"We are pushing up the launch date and I need someone to build a brand-new web site for it."
He waited for her to laugh or at least crack a smile to indicate she was joking, but she didn't.
Okay. Well. This was interesting. He certainly wasn't above helping out with the project, but his pay grade didn't make that a very good use of his time for the company. Not to mention, Robinson Tech had a design department and he didn't want to step on anyone's toes.
He was trying to think of a way to say that without sounding pompous, but before he could find the words another big smile slowly spread over Zoe's face.
"Gotcha," she said. "I'm just kidding. I wish you could've seen your expression, though. It was priceless. I know that's not your department. Though you're more than welcome to be part of the web site design project, if you'd like."
"You're quite the practical joker, aren't you?" he said.
Zoe shrugged. "As I said, you're welcome to join us. If you do, then it wasn't a joke at all. However, I did come to ask for your advice on something."
She was adorable and outgoing and sometimes she flitted from subject to subject so fast he almost got whiplash. Like right now. But he really didn't mind.
"About what?"
Out in the hall the faint hum and purr of the copy machine provided the soundtrack to two coworkers discussing a sports match—sounded as if it might've been soccer, but Joaquin wasn't familiar enough with the local team to be sure.
"Do you mind if I close the door?" Zoe asked.
That probably wasn't a good idea, but Zoe was already on her feet. The door clicked shut, blocking out the extraneous office noise, and they were alone.
They'd be fine for a few minutes.
He had a meeting with Zoe's dad, Gerald, at three. No one was late to a meeting with the boss. He'd have to go soon, anyway. On his best days Gerald Robinson was gruff. Joaquin didn't want to know what he'd be like if someone kept him waiting because he was flirting with his daughter.
So that meant he could give Zoe fifteen minutes max.
Ten actually. He'd need a few minutes to gather his thoughts and notes before he made his way to Gerald's office.
"What's on your mind?" he asked.
Zoe stared at her hands for a moment. Suddenly uncharacteristically somber.
"You've been here…what, three months now?"
"Something like that. I started in February."
Last December he'd moved from Miami to Horseback Hollow, Texas, a quaint little town just outside Lubbock. All but one of his brothers and his sister had moved there to be close to their father, who had relocated to work at the Redman Flight School. His dad had been mourning the loss of his wife, Joaquin's mother, and thought the change of scenery would be good for him. Horseback Hollow had agreed with his father so well that Joaquin had decided to leave Miami and give small-town living a try, as well.
Sometimes the grind of South Florida was just too much. Plus, he had accumulated too much excess baggage living there for so long. All he wanted to do was to lighten his load. But even though Horseback Hollow had been a good fit for his father and siblings—his dad was in love again and his brothers and sister had met and married their future spouses there—the laid-back pace was way too slow for him.
He'd wanted to make a new start, but after being there only a couple of weeks he'd felt as if he was stuck in a different kind of rut in the small Texas town. When his brother Matteo's wife, Rachel, offered to put in a good word for him at Robinson Tech, Joaquin had jumped at the chance to move to Austin when Gerald Robinson, the man himself, had offered to bring him on to consult on a temporary project.
"Since you've been here," Zoe said, "you've worked pretty closely with my dad and you've had a chance to get to know him." Her words trailed off.
"I haven't worked directly with him that much. But your dad is a computer genius and I consider myself fortunate to have had the opportunity to work for Robinson."
Zoe raised a finger. "That's precisely my point. He is so smart. Sometimes too smart for his own good. How can I put this delicately? Because I adore my father, I just want what's best for him."
"Right," Joaquin said. "Everyone knows you and your father are close."
"Joaquin, will you please help me help my father improve his image? He's not exactly a diplomat or even a people person for that matter, and it's really starting to take its toll."
Oh, hell, no. That was a recipe for disaster if he'd ever heard one. He was a computer geek, for God's sake. Gerald probably knew more about diplomacy than he did. Well, that was stretching it, but not by much.
"Just the other day," Zoe continued, "I called a Robinson client who works with the South by Southwest Festival to see if I could interview him for that lifestyle blog I do for Robinson Tech. I was going to tie it into the calendar software program we have and, you know, have the event on the calendar. But you know what happened?"
Joaquin shook his head. "What happened?"
"The guy hung up on me. Before he did, he asked if this was Gerald Robinson's company and when I said it was, he called my dad a bunch of names I won't repeat and said he didn't want anything to do with anything that Gerald Robinson was involved with and he would be taking his business elsewhere. The he hung up on me. I mean, my dad has even started offending clients. So someone needs to stage an intervention. And quick."
"You want me to help you stage an intervention for your father?"
Gerald Robinson was a gruff, cranky old genius who certainly wouldn't appreciate a temporarily contracted employee butting in where he didn't belong. That was the quickest way to get him a first-class ticket out of there. Do not pass Go. Do not collect two hundred dollars.
Yet one look at Zoe's earnest face and he knew this time she was not kidding. He'd have to find a way to let her down easily.
He smiled and shook his head. "You must have me confused with someone else, Zoe. I'm the guy who's good with computers, not people. In fact, I could probably borrow some of those tips you're trying to gather up for your father. This is a delicate issue. You, his daughter, might be able to go there, but the rest of us need to tread carefully. If I got involved, I guarantee you it wouldn't be pretty."
She didn't say anything. Just stared at her hands in her lap. He hated disappointing her, but this was way out of his league.
"That web site you were talking about a minute ago?" he said. "I'd rather do that. It's more my speed than making over your father's image."
She looked up and blinked as if her mind was changing gears.
"Are you saying you'll help me with the web site?"
"Wait. What? No."
"But you just said you'd rather do that, and I was only half joking when I brought up the new site a minute ago. Phil in Design is swamped and I could really use some help. Otherwise, I'll have to outsource the job. I can write the content, but all that technical HTML stuff is like a foreign language to me. Will you help me, Joaquin? Please?"
She wrinkled her nose and gave him a tentative smile that almost seemed as if she was holding her breath waiting for his answer.
The woman was a force of nature. He wasn't quite sure what she'd just done there, and he obviously didn't know what he was doing when he heard himself saying, "Sure, I'll help you with the web site. Why don't we schedule a meeting?"
He thought he saw a flicker of surprise in Zoe's eyes. "Oh, thank you. Does tomorrow at three o'clock work for you?"
He called up the calendar on his phone. "I can spare a half hour."
"Well, we will just have to make the most of that time, then."
She smiled at him as she stood and smoothed her skirt. Before he could stop himself, his gaze followed the path her hands were tracing. When he realized what he was doing, his gaze skidded back up to her face so fast, if there'd been a music to accompany the moment it would've sounded like a needle scratching across a vinyl record.
Had she just played him? The treacherous waters of possibly hosting an intervention to teach Gerald Robinson manners had certainly made the thought of designing a web site for the FX350 seem like a child's birthday party in comparison.
The victorious glint in her eyes tempted him to backpedal, but he didn't. And when the unspoken window of opportunity to back out closed, he knew he'd need to be careful.
He had to admit he was attracted to her. He'd have to be dead or barely breathing not to be. She was a stunningly beautiful woman, but he was not going to cross that line. He could exercise some self-control for the duration of their thirty-minute meeting.
"So, your place or mine?" The flirtatious note was back in her voice.
But before he could answer, someone knocked and opened the door. "Sorry to bother you—Oh!" Steffi-Anne Bunting, the office manager, stuck her blond head in but stopped midsentence when she saw Zoe standing there.
Her eyes narrowed as she looked back and forth between Zoe and him.
"Do you need something, Steffi-Anne?" Joaquin asked.
"I was just, uh—" She pointed at a clipboard in her hand. "I just noticed that we don't have your RSVP for the executive office trip to Cowboy Country. We leave this Thursday afternoon and we need a final headcount. May I put you down as a yes?"
Steffi-Anne was another one who tended to pop into his office regularly. She could've emailed him about this. But since she was here now… "Actually, I sent my regrets last week. Didn't you get it?"
"Yes," Steffi-Anne said, "I got it, but—"
"You're not going?" Zoe cried. "You have to go."
Joaquin shook his head. "This is a team-building thing. I'm a temporary employee. I didn't think it was appropriate."
"It's completely appropriate," Steffi-Anne countered with a slightly condescending tone. "That's why you were invited. That's why I'm following up."
The truth was he just wasn't good at this rah-rah, team-building bull. It made him uncomfortable. No, uncomfortable wasn't a strong enough word. It made him feel like a caged animal. And all he wanted to do when he felt backed into a corner was get the hell out.
He looked at the two attractive women standing in his office and knew that he should've loved the fact that they both seemed to take extra interest in him. There was a time not so long ago when he would've dated both of them. At the same time, as a matter of fact. He would've reveled in the game of juggling them both, along with various other women he might've kept up in the air right along with them.
Not anymore, though.
He'd learned the hard way that office romances usually led to disaster, and he knew damn good and well that toying with emotions was the fastest way to earn an express ticket to hell.
"I'm sure you'll have a great time at Cowboy Country, but I have a lot of work to get done and a very short amount of time to accomplish it. So, thanks, but I'll have to decline."
"We'll see about that." Steffi-Anne's smile was out of context with the edge in her voice.
"Stop pushing him," Zoe said. "If he doesn't want to go, he doesn't have to."
Clutching the clipboard to her chest, Steffi-Anne put her free hand on her thin hip. "Look, Mr. Robinson wants every employee in the executive office to go on this Cowboy Country retreat. If it makes you feel any better, Joaquin, it's for work. It's not for fun. Heaven forbid anyone ever force you to have fun. I think you'll want to clear your schedule."
His gaze snared Zoe's. Despite the way she'd defended him, there seemed to be something hopeful in her eyes. She'd be there, of course. Suddenly, the thought of attending the retreat seemed a lot more palatable.
Excerpts. © Reprinted by permission. All rights reserved.
Book Info:
CINDERELLA 2.0
Zoe Robinson had never known true love—until Joaquin Mendoza rode into Austin and stole her innocent heart. The new guy at work is brilliant and aloof, but Zoe's nursing a secret of her own: her dad might be connected to the famed Fortune clan! But the determined beauty has never backed down from a challenge—not when it comes to her family, and not when it comes to love.
Joaquin believes he's all wrong for the wealthiest gal in Texas—he's got one too many family issues keeping him from surrendering his heart to lovely, innocent Zoe. Until shocking allegations surface about her family drama and Joaquin realizes that he might be the ideal match for his Texas princess after all!
Book Links:

Meet the Author: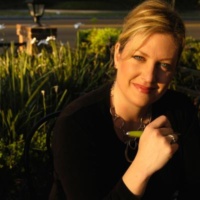 National bestselling author Nancy Robards Thompson lives and writes in Florida, but her imagination transports her all over the world. She's worked as a television show stand-in; production and extras casting for movies; and several mind-numbing jobs in the fashion industry and public relations. She earned a degree in journalism only to realize reporting "just the facts" bored her silly. Much more content to report to her muse, Nancy has found Nirvana doing what she loves most – writing contemporary and historical romnce and womens fiction full-time. After hanging up her press pass, this two-time nominee for the Romance Writers of America's Golden Heart struck gold in July 2002 when she won the award. Since then, she's gone on to publish more than 30 books, which critics have deemed, "…funny, smart and observant."
Website | Facebook | Twitter |