Today it is my pleasure to welcome #1 New York Times bestselling author

Robyn Carr

to HJ!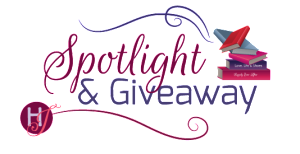 From #1 New York Times bestselling author Robyn Carr comes the story of four friends determined to find their stride. Ultimately, they'll discover what it means to be a wife, mother, lover, friend…and most important: your true self.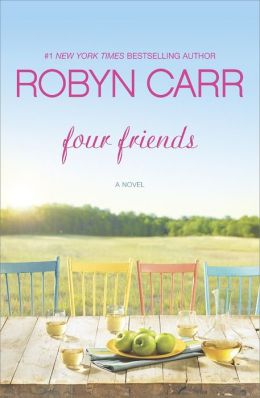 Gerri can't decide what's more devastating: learning her rock-solid marriage has big cracks, or the anger she feels as she tries to repair them. Always the anchor for friends and her three angst-ridden teenagers, it's time to look carefully at herself. The journey is more than revealing—it's transforming.
Andy doesn't have a great track record with men, and she's come to believe that a lasting love is out of reach. When she finds herself attracted to her down-to-earth contractor—a man without any of the qualities that usually appeal to her—she questions everything she thought she wanted in life.
Sonja's lifelong pursuit of balance is shattered when her husband declares he's through with her New Age nonsense and walks out. There's no herbal tonic or cleansing ritual that can restore her serenity—or her sanity.
Miraculously, it's BJ, the reserved newcomer to Mill Valley, who steps into their circle and changes everything. The woman with dark secrets opens up to her neighbors, and together they get each other back on track, stronger as individuals and unfaltering as friends.
It's exciting to have you returning to women's fiction after a few years of straight series romance (although we love the romance!). What made you decide it was time to write a women's fiction novel? How long have you had the idea for FOUR FRIENDS?
After scheduling the first three Virgin River novels—seven or so years ago—the publisher was interested in more women's fiction like The House on Olive Street. I was all over that! I had a few ideas of women's issues I wanted to examine. I love not knowing how it will turn out for each women—the point is to get into their heads and see how they'll handle the next great challenge. I wrote it so fast and it was so much fun—I loved it at once. But then—rewind—the Virgin River Novels struck a cord with readers and the publisher wanted more, and more, and more. Four Friends was written and rewritten and rewritten for seven years. I never lost faith in it as a compelling story and waited, not too patiently, for the time to be right to publish it.
Once you had the general idea for FOUR FRIENDS, how long did it take you to write it?
The first draft was finished in a matter of a few months. Then over time and after having some of my key readers have a look and weigh in on what worked for them and what didn't, it was revised many times over the years.
Is your process for writing women's fiction different than writing romance? If so, how is it different? And what in general sets women's fiction apart from romance. After all, there's romance in FOUR FRIENDS and in pretty much every other women's fiction novel we can think of.
My process is always the same—a process that drives editors and agents crazy! Once I have a vague idea who the players are and what major issues they'll face along the journey, I start writing on page one and keep going. I stop and go back to the beginning every time I sense a course correction or change in direction. I am not sure from the first page how these women will resolve their problems or reconcile their relationships, but it evolves and becomes clear. One thing that's important to me, whether in romance or women's fiction, there will be a positive outcome. That's so important to my readers—they use these characters as identifiers, sometime as role models. It's very common for me to get letters from readers that say they identified with a certain characters, usually one who has suffered loss or emotional pain, and have been encouraged by them.
I think there's always relationship issues at the core of women's fiction, not always a primary romantic relationship but often there is. But in women's fiction when looking at a woman's challenges in one area of her life the story will include how she is affected in her relationship with a man, her children, her friends, everything.
In romance there can also be a number of issues, but the relationship between a man and woman heavily dominates the story and the focus is on resolving the romance, getting them together in a happily ever after denouement. It is a very rare romance that examines the love relationship between a man and woman who have been together for a long time—it's almost always fresh romance, from the point of initial attraction to resolution of the romance.
Women's fiction often looks at relationships in progress, their ups and downs and re-evaluation. A very important issue for all women is who they're in love with (or out of love with!), but it's not the dominant plot.
There's something special about the women in this novel. Each is so different and yet their friendship challenges and pushes and fulfills each of them. What inspired each of the women? And how did you portray their friendship so realistically?
I find all the women in Four Friends to be fascinating, fun and uniquely challenged in different areas of their lives. I love them all and not just the central four friends—Gerri, Andy, Sonja and BJ. I also love Gerri's mother in law, the Pakistani psychiatrist, the OBGYN.
My characters are never based on any real person but I love taking qualities and characteristics from individuals I know or know of, mixing them up, creating a whole new person. The women in Four Friends had to be very different from each other and yet share common bonds and strengths. And the beauty of the story is that every single character in the book has wonderful, redeeming qualities—there is no villain. Everyone has problems, everyone has enviable gifts. When I typed "The End," there was not a person in the book I didn't respect. I admired them all, and not for the same reasons. They're not headed in the same direction, but they're all headed in the best possible direction for them.
The men are great characters, too. In fact, as you read, you love and hate them at different points, which feels very realistic. Did you feel that way when you were writing them?
Yes! So much! The men (like the women) are fallible human beings—they all make mistakes or at least missteps, they all grow from them and become stronger and more self-aware. I didn't love them all in the first few chapters but by the time their stories were complete I felt they had each made the most logical, rational and reasonable decisions for their lives and even though, in a perfect world, people don't make mistakes, I respected what the men in the story did with their lives. They overcame their conflicts with compassion and intelligence—and many of their actions and reactions surprised even me.
Thanks for blogging at HJ!
GIVEAWAY:

Print copy of FOUR FRIENDS
To enter Giveaway: Please complete the Rafflecopter form and post a comment to this Q:

What do you enjoy most about reading women's fiction?