Today it is my pleasure to Welcome romance author
Jennifer Lohmann
to HJ!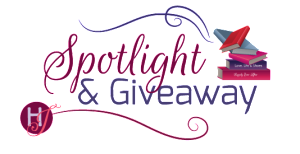 Hi Jennifer and welcome to HJ! We're so excited to chat with you about your new release, Four Nights to Forever!

Hi, everyone!

Please summarize the book a la Twitter style for the readers here: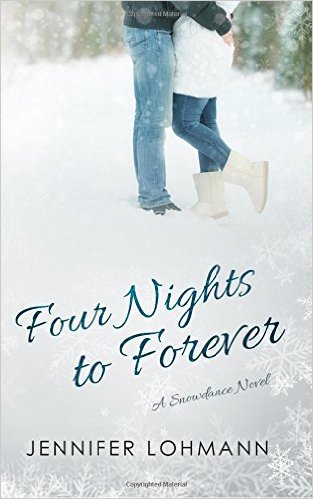 Gorgeous ski instructor. Skittish divorcee. Can they turn hot sex into happily every after?

Please share the opening lines of this book:
"Van's all packed, except that last box," one of the movers said. The other must be out at the van and both of them were probably wondering what was taking Cassie so long to put a stupid teapot in a box so they could be done with the job.

Cassie Sumner looked at the white teapot with VOTES FOR WOMEN written in blue on its side. She'd bought the teapot on a romantic trip with Tom to Newport, Rhode Island.
Please share a few Fun facts about this book…
I own the white teapot with "Votes for Women" on it, and I bought it at Marble House in Newport, Rhode Island.
Snowdance the ski resort is a combination of the ski resorts I've been at, including Alta, Snowbird, and Sun Valley. Except to see more of the resort in coming books.
There are lots of things in here that are unique to either Salt Lake City or the Inter-mountain West, including the Arctic Circle and their lime rickeys.
Like Doug, my favorite thing to eat in Salt Lake City is also the zucchini fries at B&D's Burgers.
On the more personal side, this was written as my "I'm getting a divorce" fantasy. I didn't have the courage to have a wild affair with a ski instructor, so I wrote one. 🙂
What first attracts your Hero to the Heroine and vice versa?
Doug is first attracted to Cassie because he likes the way she fills out her ski pants. 😉
Cassie likes Doug's brown eyes and the way his tan makes his lips look extra pink.

Using just 5 words, how would you describe Hero and Heroine's love affair?
Sexy, tender, and second chances

The First Kiss…
Hot and in the shower.

Without revealing too much, what is your favorite scene in the book?
I love the first time Cassie tries to flirt with Doug and her inner monologue as she's trying not to screw it up. She's nervous, Doug's amused and trying not to be interested. No one is smooth, but they are both trying to dance to the same tune.
Do I even remember how to flirt with a man? And, God, a possibly twenty-something man, at that?

She'd remembered how to plant her poles, so maybe flirting wasn't so beyond her. Hell, it had been longer since she'd skied than flirted with a twenty-something man, even if that man had been Tom.

Start with a question. Be interested.

"This lift is mostly full of kids." She bit her lip and looked over the side of the chair at the lone skier on the run under the lift. She'd neither asked a question, nor seemed interested. Or interesting. She definitely needed practice. She didn't have to be a hotshot now, just by the end of the week.

He didn't answer until she'd pulled her attention away from the skier, who was now out of sight. When she looked at him, he was smiling. An easy, attentive smile. Practiced from thousands, maybe millions, of trips up this lift with nervous skiers.

"The ski school's intermediate area is off this lift, and anyone else who's using it is trying to get to another lift higher on the mountain." His smile narrowed into something less rehearsed and more sincere, and she realized she was selling herself short. Maybe he had lots of practice talking to students, but he was sharing the lift with her now and the smile was for her.
If your book was optioned for a movie, what scene would be absolutely crucial to include?
There is a scene when Cassie meets some of the other ski instructors. The reader sees her change from skittish to sassy and confident.
Doug looked up into the faces of Bear and Garrett, who were standing by the table, smirking, in their red coats.

"We saw you skiing over off Got Religion. Nice. It's important to get your money's worth out of your lessons. Make Doug work for every penny." Bear, with his hippie name and slight body, was more dangerous than Garrett. He'd had years of defending himself against anyone who wanted to make fun of his name. Garrett was just barely young enough for the oversized ego to be forgivable. And they both liked to think of themselves as men about town—or about the slopes.

"Thanks, boys. I am." Judging by Cassie's smirk, Doug was pretty sure she was belittling the ski patrolmen before they could continue their innuendo. Bear and Garrett didn't catch on, though both looked a little uncertain at being called a "boy" by the woman Doug was sleeping with. Which is pretty much what they deserved.

She continued dangling them on a string by saying, "If you want to join us for lunch, I'll tell you all about it."

The patrolmen gaped. Doug could come to love a woman with the confidence to make a comment like that.

When they recovered their equilibrium, Bear and Garrett draped their coats over the two empty chairs at the table and went off in search of food.

"Let's sit somewhere else," Doug said. "I imagine the rest of lunch will be them insinuating—"

"Insinuating the truth," she interrupted. "I'm a forty-year-old woman sleeping with my thirty-two-year-old ski instructor. I'm feeling pretty good about that."
Readers should read this book …
because it's summer and it's really hot outside (mid-90s in June in North Carolina!!!). Set at a ski resort in winter, Four Nights to Forever is the perfect way to think cold and hot at the same time.
What are you currently working on? What other releases do you have planned for 2015?
My next Harlequin Superromance, A Southern Promise, comes out in December. I'm working on one more Superromance and some other books set at the Snowdance Ski Resort, though I'm not sure when those will be out.
Thanks for blogging at HJ!
Giveaway:

I'll give away three copies of Four Nights to Forever. Print or digital are options for US winners. Digital only for international winners.
To enter Giveaway: Please complete the Rafflecopter form and Post a comment to this Q:

You get a free weekend at a ski resort. Do you ski, sit in the hot tub, or spend all your days at the spa?
Excerpt from Four Nights to Forever:
When the tram escaped the platform, the mountain burst up in front of her. The wind coming in from the open window felt like Mother Nature was breathing on her, fresh and bright, with enough cold to remind you that she didn't mess around. The car skimmed over trees that had seemed gigantic as she glided among them. Skiers were little dots against the bright-white snow. A sense of her own insignificance almost overwhelmed her. But then she reminded herself of the truth: even if she felt small, she wasn't insignificant to Samantha. Or Karen. Or her parents. She was a part of the majesty of the world, and that was as important as anything.

"You look so serious." With the tight crowd of people chatting and the breeze coming through the open window, Doug had to lean down to whisper in her ear. His warm breath skittered across the bare line of her jaw, and heat flooded her body, even the parts of her exposed to the cold wind.

"The mountain is beautiful. And grand. It's silly, but I feel both inconsequential to this world and blessed to be a part of something so magnificent."

"Not silly. I've been giving lessons here since I was twenty, and I still feel that way." He looked out through the window, past the mountain top, almost as if he were peering into a future she couldn't see. When he turned his head to look at her, his smile was mysterious and somehow sad. "It's one of the reasons I keep working here, even in the summer when there's no skiing."

The gravity of his tone didn't fit with Cassie's idea of her selfish vacation plans, so she changed the subject. "You know, there hasn't been a lot of instruction in these lessons so far," she said with a playful nudge to his side.

He seemed to accept her change of subject, though his attention remained on the mountain. "Your instruction is to not be afraid. You haven't skied since you were nearly twenty, but the skills are still in you. It's a cliché we ski instructors say too much, but attack the mountain, Cassie."

Doug echoed both her father and all the advice she'd been getting since the demise of her marriage: Attack your new life, Cassie. Embrace change, Cassie, don't be afraid of it. None of it was bad advice, but what if a quiet life teaching yoga part time and waiting for grandchildren was her new life?

Poor Sam. I'm putting all future plans on her shoulders, and that's too much responsibility for her.

And not enough for you, her therapist would have said.

The tram passed by the magnificent cliffs at the top of the mountain and slowed to approach the platform. Together, Cassie and Doug turned to face the door. She flashed him a brilliant smile. She couldn't expect Sam to provide her with grandchildren just to give her life purpose again, but she could ski like she wasn't afraid.

As soon as she clicked into her skis, Cassie pointed them to the bottom of the hill and embraced the challenge.
Excerpts. © Reprinted by permission. All rights reserved.

Book Info:
A week skiing in the mountains of Utah is the perfect way for Cassie Sumner to mark the start of her postdivorce life. Especially when the mountains aren't the only gorgeous view . . . But hitting the jackpot with her hot ski instructor doesn't mean she's ready for—or interested in—the vacation fling her best friend is encouraging her to have.
One bad experience years ago was enough for Doug Vanderholt to swear off affairs with students. And he's keeping that promise, even if he can't stop thinking about Cassie's smile. He's remade his life and is only interested in something serious and real.
Doug and Cassie can't ignore their attraction to each other and they agree that they can handle getting it out of their systems. But as the week draws to a close and their physical attraction turns deeper, they start to wonder if they can turn a vacation fling into something more.
Book Links:
Meet the Author: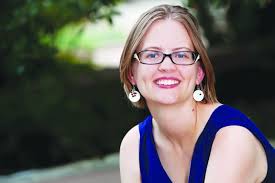 Jennifer Lohmann is a Rocky Mountain girl at heart, having grown up in southern Idaho and Salt Lake City. When she's not writing or working as a public librarian, she wrangles two cats and a flock of backyard chickens. (The dog is better behaved.) She currently lives in Durham, North Carolina.
Website | Facebook | Twitter |