Today it is my pleasure to Welcome romance author
Jennifer Bernard
to HJ!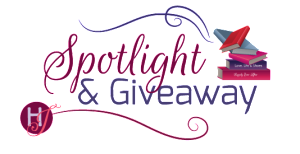 Hi Jennifer, welcome 🙂
If someone wrote a biography about you, what do you think the title of the book should be? Why?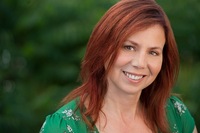 "What the Hell was She Thinking?" I say this because even though I love how my life has turned out, the decisions I made along the way make no sense at all. Quit a good job to move to Alaska? Really? Start writing romance after a career spend writing :30 second promos? Spend all my money on a piece of land in Hawaii? Really? I think my best decisions have been made by blind intuition, and seem crazy at the time — even to me!
Would you rather…be invisible or be able to read minds? Why?
Read minds, definitely! That's more or less what I try to do when I'm writing, come to think of it. I read my characters' minds. It would be so much easier if I could just hear real people's thoughts. That's wouldn't be cheating, would it?
Let's talk about your newest release: Four Weddings and a Fireman
If you had to summarize the book for the readers here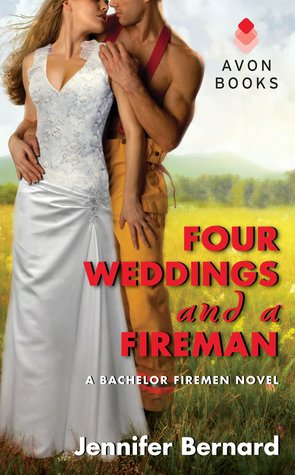 Firefighter Vader Brown and Cherie Harper have been crazy about each other ever since they met. But Cherie keeps pushing Vader away. He's determined to uncover her secrets, even while he's dealing with his own problems. If he can win a promotion to Fire Captain, he can afford more home care for his disabled mother. But how is he supposed to concentrate on his career when the love of his life – and the secrets from her past – keep drawing him deeper?
Please tell us about the characters in your book?
Vader Brown is a big, exuberant bear of a man, larger-than-life, playful, with a spectacular physique. His heart is just as huge; he's been taking care of his disabled mother since the age of 14. For him, the firehouse is an escape from the pressures of home. Before Cherie, he was a bit of a player, but when he met her, he fell hard. He knows she's the one for him, but something's keeping her from going all-in, the way he is. But Vader is nothing if not stubborn, and he intends to win her trust, whatever it takes.
As a teenager, Cherie Harper risked everything to run away, along with her gay brother, from her cult-like family, All she wants is to keep them from tracking her down, because if they do, she and her beloved brother could be in real danger. Fiercely loyal and passionately caring, she'd do anything to keep her brother safe. But Vader is like catnip to her. She can't resist him. How can she keep her past hidden away when she keeps falling more deeply in love with him?
As you wrote your protagonist was there anything about them that surprised you?
Characters always surprise me. In the previous books in the Bachelor Firemen series, Vader was a goofball, the kind of guy you can't help loving, but don't necessarily take seriously. As I wrote, I discovered that he has an extremely serious side. Life has thrown him some real curves, and he's responded by becoming a true hero, highly protective of the people he loves. His lighthearted, playful side is part of that picture, but the whole story is even more compelling.
What scene did you most enjoy writing? Why?
I always love the firehouse scenes, with all the teasing that takes place among the firemen. Here's a snippet of a scene in which Vader faces Captain Brody and the Fire Chief after a memorable night at the local bar, which features a fireman's pole.
Keeping his posture military-straight, he stole a glance at Brody. His captain gave him a ghost of a wink. Would it be okay? Was the situation salvageable? Was there anything more he could add?
"Sir, I realize a fireman's pole is not something to play around with—"
Someone snorted behind him. The entire B shift was probably pretending to refill their coffee cups so they could witness the show. The chief tilted his head, as if he hadn't heard quite right.
Vader tried again. "What I mean to say is, firemen's poles are important tools for—"
This time, an outright hoot echoed through the kitchen. Fuck it all. Vader ignored his fellow firefighters and barreled onward. "Even though we don't use the poles as much as we used to—"
In the kitchen, a guffaw got stifled mid-snort. Vader fondly pictured a dish towel being stuck in someone's mouth.
"—we should still treat our poles with respect, since they're a treasured part of our firefighting past," he ended with as much dignity as he could muster.
The chief's fierce black eyes drilled into him. Out of the corner of his eye, Vader saw that Brody's face was bright red, as if he too was struggling not to laugh.
Well, he'd always known how to entertain the crew. Why should anything change? He waited stoically for the chief's verdict.
"Well put," Renteria said, finally. "It's nice to see the next generation appreciating the traditions of the past. Now let's sit down and see where you are with the handbook. Brody says you've been doing good work."
Vader allowed his shoulders a tiny slump of relief. He already owed Captain Brody in so many ways; now he could add this incident to the list. He followed Renteria and Brody into the office. As he closed the door, he looked back at his tormentors. Lane was doing the world's most ridiculous lap dance with a metal folding chair. Brett was dry-humping the doorjamb.
Vader drew a finger across his throat in the universal sign meaning, You're so dead. He mouthed the words too, for emphasis. Then he stepped into the office, followed by the very faint hum of another Elvis tune, "… a little more action, please."
What scene was the hardest to write? Why?
Vader and Cherie love each other so much, but she's promised her brother not to reveal their family secrets. So when Vader presses her on certain subjects, things tend to fall apart. The scenes in which they hurt each other, without meaning or wanting to, were hard for me to write.
"That's it. I'm done." Vader scrambled over her and flung himself out of her bed. With this kind of fury raging through him, he couldn't be around her. Couldn't be around anyone. "You think you can control everything, don't you? You think your sister's going to sit at home and follow orders?"
"I can handle my sister."
"The hell you can. And what about us? You think I'm going to keep fucking you and never want anything more? Well, I'm not that guy."
He thrust one leg into his board shorts, then jumped on one foot while he straightened out the fabric of the other leg. His still-purple bruise produced a stab of pain.
"If you want that sort of guy, there's plenty of them out there."
What was he saying? Was he telling Cherie to go find some other man? Obviously, he'd completely lost it. He inserted his other leg into his shorts and fastened the Velcro at the waistband. Still bare-chested, he pointed at her. "But you're not going near them. Because they're not right for you. I'm the one you want and that's why we keep ending up there." He swung his arm to indicate the rumpled bedcovers. She sat, wide-eyed, in the middle of the bed, clutching the sheets around her like sort of security blanket, her hair like a vivid splash of wine red against the milky white.
"What I don't understand is why you don't see that? Why we keep ending up like this." He thumped his chest. "With me storming out the door and you telling yourself a big lie that it doesn't matter. That it's better this way. Well, baby." Two long steps and he was bending over her, nearly nose to nose. "It's not better. But if this is how you want it, this is how you get it."
He snatched up his T-shirt and wheeled toward the door.
"What do you mean?" she called after him. "What are you trying to say?"
"I'm saying what you've been wanting me to say. I'm leaving you alone."
"But Vader …"
His hand on the doorknob, he turned to face her one last time. "I'm a firefighter, Cherie. It's not in me to give up on a call. But when the commander says, 'Pull out, we're going defensive,' you have to get the hell out because there's no saving that sucker. That structure is going down. That's where we are, sweetheart. If you don't start getting real with me, this thing between us is going down in flames."
Who would you cast in the role of your characters if your book was optioned for a movie?
For Vader, Taylor Kinney has the fireman acting experience. Either Hemsworth brother. Other possibilities are Derek Theler and Channing Tatum. I always have a harder time with choosing actresses. Cherie is a voluptuous, curvy woman with hair the color of Hot Tamales, so maybe Christina Hendricks? Or Emma Stone, I love Emma Stone! Anna Friel wold be wonderful too, I think she's hilarious.
If you could have given your characters one piece of advice before the opening pages of the book, what would it be and why?
For Cherie: stop arguing with your heart. It's always right. For Vader: hang in there. The ride will be bumpy but worth it. For both of them: try to keep from falling into bed with each other. On the other hand, I take back that bit of advice, because it's pretty much pointless.
What are you currently working on? What other releases so you have planned for 2014?
I just turned in the first draft of book 6 in the Bachelor Firemen series, which is called THE NIGHT BELONGS TO FIREMAN. It will be out in October 2014. I'm also working on one more novella, sort of a series wrap-up. I'm not sure when that will be out, but probably shortly after THE NIGHT BELONGS TO FIREMAN.
Thanks for blogging at HJ!
Thank you so much for having me!
Giveaway:

Two signed print copies of FOUR WEDDINGS AND A FIREMAN

. Open Internationally.
To enter Giveaway: Please complete the Rafflecopter form and Post a comment to this Q:

For my next series, I'm playing with a few different ideas, including a volunteer firehouse and a minor league baseball team. What setting would you like to see in a series, one of these or something completely different?
Excerpt
This is from the first chapter of FOUR WEDDINGS AND A FIREMAN.
This is from the first chapter of FOUR WEDDINGS AND A FIREMAN.

At the wedding of Sabina Jones and Chief Rick Roman …

Derek "Vader" Brown could bench-press nearly twice his own weight and heave an unconscious fire victim of any shape or size over one shoulder, but weddings turned him into a ball of mush. When a bride walked down the aisle, he might as well be some mutant combination of a puppy dog and a marshmallow, especially when that bride was his best friend, Sabina Jones, joining in true love and matrimony with Chief Roman.
If only Sabina hadn't begged Vader to be her "man of honor." If only he hadn't invited Cherie Harper, the girl he'd been seeing off and on for a year, the girl he couldn't stop thinking about even during those "off" times. If only he hadn't happened to glance her way while the preacher discussed good times and bad.
But he did, and the dreamy smile on Cherie's face was the nail in the coffin of his dignity.
Blame it on the orange blossom high. Blame it on the look of rapture on Sabina's face as Roman claimed his first married kiss. Whatever the reason, soon after the "I do's" had been said, Vader found himself circling the dance floor with Cherie in his arms, blurting words he hadn't consciously decided to utter.
"Marry me."
Cherie stumbled. Not a good sign, since she taught dance. Her gray eyes flew to meet his, and all he read in them was wariness. "What did you say?"
Slightly shocked, Vader replayed the words in his mind and decided that he stood by them. Despite their ups and downs, he loved Cherie passionately. He knew she loved him too, even though she fought against it.
"Marry me. Be my bride." His heart swelled. This was right. It felt right. Saying those words aloud made all his confused emotions about Cherie settle into place, like puzzle pieces fitting together. Cherie was the right woman for him, the only woman for him. "I promise I'll take care of you and make you happy, all that good stuff."
But Cherie seemed to be going through an entirely different set of emotions, judging by the anguish on her face. "Honey, you know how I feel about you. But I can't marry you," she whispered gently.
Vader's world went still, as if a bubble had dropped around the two of them. Outside the bubble, everyone else grooved to the tune of "Love Will Keep Us Together." Inside, things were a lot more confusing. "Why not? I'd be a great husband."
"You'd be the best husband in the world." Tears welled in her eyes, turning them silver. "But I'm not interested in getting married to anyone. Please just believe me, Vader, please?"
She seemed so upset, he swallowed back his protest. He looked away, only to encounter one blissful couple after another. Captain Brody and Melissa glowed with the joy of brand-new parents. Ryan Blake and his wife, Katie, were cracking up as they tried out some complicated new dance step. Thor and Maribel, who had flown down from Alaska for the wedding, beamed with their own good news: pregnant with twins. Captain Jeb Stone was whispering something to his brand new fiancée, Nita Moreno. Everywhere Vader looked, happy faces stared back.
Except for the one in front of him. Cherie had gone pale with distress. "Can we just erase the last two minutes?" she asked in a pleading tone. "Go back to how things were?"
Erase his proposal? He wrestled with that one for a long minute. Granted, he hadn't exactly meant to propose. It was a spur-of-the-moment thing, and obviously a huge mistake. Why did the thought of marriage get her so upset? Didn't most people want to get married?
He squinted at her, slightly dizzy from spinning across the dance floor under the influence of many champagne toasts. He hated upsetting Cherie. He'd jumped the gun and fucked this up. He had only himself to blame.
Even though it hurt his heart, he forced himself to nod. "Forget it. Weddings always mess me up. Now what were we talking about? Grey's Anatomy, right?"
Her face lit up and she threw her arms around him. The feel of her curvy body, so warm and womanly, took some of the sting out of the moment.
He gathered her close and rested his cheek on her soft hair, which was currently blond with pink stripes. He inhaled a deep breath of lilac-scented essence of Cherie. They'd survive this. He didn't give up that easy. At the right moment, he'd try again. In the meantime, he'd stay away from weddings.

Four months and twelve days later, from the wedding of Patrick Callahan IV and Lara Nelson …
The ring of her phone startled Cherie awake. Disoriented, she scrambled for it, squinting at the name that flashed on the screen. Vader. What in blue blazes? Vader was in Loveless, Nevada, at the wedding of his friend Patrick. And it was three in the morning.
Oh, sweet Lord. A wedding. She'd nearly forgotten what happened at the last one. The smart thing would be to ignore the call in case Vader did anything reckless like throw their relationship into chaos again.
Still, it was Vader, her own personal version of catnip, the only substance in the world she couldn't resist for long. "Hello?"
Vader's deep voice rumbled from her phone, sending the usual shivers down her spine. "We should get married, Cherie."
Crap.
"I mean it," he continued. "Why don't you fly down here right away and I'll pick you up in Psycho's tractor and we'll get ourselves hicced. I mean, hitched."
"Vader, are you drunk?" Was Vader drunk-dial-proposing to her? Despite her sinking heart, a little snort of laughter escaped her.
"Oh come on, Cherie. You know we're meant to be together. You know it. Hang on. Some dude's banging on the door."
"Where are you?"
"Bathroom."
"You're proposing to me in a bathroom?"
"Dude! Find yourself a bush. Toilet's taken." He returned to her. "Some guys have no manners. Frickin' embarrassment."
Cherie clapped a hand over her mouth to keep from giggling out loud. "Let's talk later, okay?"
"I can't stay in here all night. People won't like that."
"No, I mean, let's talk tomorrow. When the wedding's totally over and you've had a good night's sleep."
Vader went quiet. Then, "Aw, hell."
"What?"
"I proposed again, didn't I? And you rejected me."
"Vader. I didn't reject you because you didn't propose. You're a little buzzed, and I'm half asleep, and none of this counts." Please, just let him forget the whole thing ever happened.
"You wanna erath … erase it, don't you? Just like last time?"
Cherie groaned silently. "Could we?"
"Guys don't like having their proposals erased. Feels bad."
No, no, no. Cherie hated hurting anyone, but hurting Vader was the worst of all. She couldn't bear it. "Please don't feel bad, sweetheart. You know how I feel about you. This is just bad timing, that's all. We'll talk about it later." She cast around for a distraction. "How was the wedding?"
"Beautiful. That's the problem, right there. Weddings. I can't take it. They're too freaking beautiful. The way Lara looked at Psycho, like he's made out of stardust or something … and the llama … the cute little llama had the ring tied to her collar and she trotted up right when she was supposed to, and—" He broke off.
"Vader? Are you okay?"
"I better go."
"Are we cool? Still friends?"
Vader let out a long groan. "We are what we are, tha's all. Whatever that is. And don' ask me to figure it out. I'm done trying, Cherie. Done." And the connection ended.
Cherie dropped back on her pillow, then grabbed another one and clamped it over her mouth so she could let out a frustrated scream. If only she could explain everything to Vader … but she couldn't …
This was a disaster. Vader had now proposed twice. In the morning, he'd probably hate her. What if he hated her so much he decided to call it quits, for real? The thought gave her a horrible chill. Life without Vader … she didn't want to think about it. Vader was too important to her.
They'd survive this. She didn't give up that easily. At the right moment, she'd try to get their relationship back on track.
With her natural optimism flowing back, she searched for a bright side and finally found one.
Vader was one of the famous Bachelor Firemen of San Gabriel. Bachelor Firemen. As in, single. Surely that meant no more weddings for a while. If the Bachelor Firemen would just stop getting married, Vader would forget about proposing and they could go back to normal. She floated a tiny prayer into the heavens. Let the Bachelor Firemen curse last just a little bit longer.
Book Info:
It takes a certain kind of man to stand out among the Bachelor Firemen of San Gabriel.
Firefighter Derek "Vader" Brown is one of a kind—six feet of solid muscle with the heart of a born hero. It's that protective streak that has him pursuing a promotion to Captain to pay for his mother's home care. And it's why he intends to figure out why his sometime girlfriend Cherie Harper runs hot as hellfire one minute and pushes him away the next.
Cherie's got it bad. Vader sweeps her off her feet—literally—and their chemistry is combustible. There's just the little problem of a nightmare from her past she was desperate to escape. And then her sister Trixie arrives, causing havoc for Cherie and the male population of San Gabriel. Cherie doesn't want her past to complicate Vader's life or his career. But there's nothing like a firefighter for breaking through all your defenses, one smoldering kiss at a time…
Book Links:
Author Bio
Jennifer Bernard is a graduate of Harvard and a former news promo producer. The child of academics, she confounded her family by preferring romance novels to … well, any other books. She left big city life for true love in Alaska, where she now lives with her husband and stepdaughters. She's no stranger to book success, as she also writes erotic novellas under a naughty secret name not to be mentioned at family gatherings.
Website | Facebook | Twitter |