Today it is my pleasure to Welcome romance author
Anita Hughes
to HJ!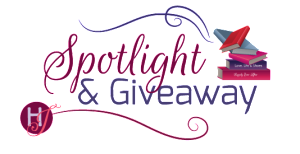 Hi Anita and welcome to HJ! We're so excited to chat with you about your new release, FRENCH COAST!

Thank you so much for having me!

Please summarize the book for the readers here: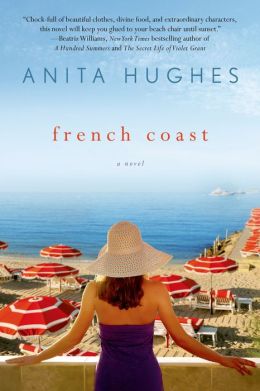 FRENCH COAST is about Serena, a young editor at Vogue who travels to the French Riviera for the assignment of her career – to interview the infamous former editor-in-chief of French Vogue. The Intercontinental-Carlton Hotel messes up her reservation and she accepts the invitation to stay in the Cary Grant suite with Zoe, who isn't quite what she seems.
While in Cannes, Serena learns secrets about her family and her past that threaten her relationship with her fiancee, Chase, and make her question what is important.

Please share the opening lines of this book:
Serena reached the top of Baker Street and turned around to look at the skyline. She had been back in San Francisco for two years but she never tired of the view. It was early evening and the city was bathed in a pink and purple light.
Please share a few Random facts about this book…
I loved writing this book because I felt I was at the Carlton-Intercontinental in Cannes. One of the influences for the book was the movie TO CATCH A THIEF with Cary Grant and Grace Kelly – which was filmed in Cannes. In FRENCH COAST the two main characters, Serena and Zoe, stay in the Cary Grant suite. All the suites at the Carlton-Intercontinental are named after famous actors and actresses!

Please tell us a little about the characters in your book. As you wrote your protagonist was there anything about them that surprised you?
Serena is very strong and level-headed. Zoe is Australian and a little more quirky and sensitive. Yvette, the former editor-in-chief of Vogue is wonderful! She has lived a long life and believes in true love and passion. My characters always surprise me in little ways – especially as they form connections with each other.
What, in your mind, distinguishes this book from other books out there in the same genre?
I think FRENCH COAST is different from other books in the genre because it really transports you to Cannes. All the restaurants and outdoor markets and monuments are real and you feel like you are there.

The First kiss…
There are three main female characters so there are three first kisses – but I don't want to ruin any surprises!

Did any scene have you crying or laughing (or blushing) while writing it?
There is a scene towards the end that always makes me laugh out loud. I won't reveal it because I don't want to spoil it. But it is great when you read your book as a reader instead of a writer and it makes you laugh.

If your book was optioned for a movie, what scene would you use for the audition of the main characters?
I would use the scene where Zoe and Serena meet for the first time. The hotel messes up Serena's reservation and they sit in the bar.
"My reservation is for next week," Serena sighed. "I tried everything but the man wouldn't budge, I'm going to have to sleep in a fishing boat."
"Hardly," the girl raised her eyebrow…"The fishermen would charge a hundred Euros to step foot in a boat. It's the Cannes film festival, even the pigeons know how to gauge the tourists."
If you could have given your characters one piece of advice before the opening pages of the book, what would it be and why?
Be true to yourself and don't settle for anything less than real love.

What are you currently working on? What other releases do you have planned for 2015?
My next novel, ROME IN LOVE, will be released on August 4th, 2015. It is about a young actress who wins the Audrey Hepburn role in the remake of ROMAN HOLIDAY and spends two months in Rome.

Thanks for blogging at HJ!
Giveaway:

St. Martin's is giving away two copies of FRENCH COAST in the US and Canada.
To enter Giveaway: Please complete the Rafflecopter form and Post a comment to this Q:

If you were sent anywhere in the world on assignment for your work, where would you like to go and why?
Excerpt from FRENCH COAST:
Serena stepped out of the taxi onto the Boulevard de la Croisette. She had been to New York Fashion Week and the runway shows of Paris and Milan, but she had never seen so many exquisitely dressed people in one place. Slender dark haired women with sleek chignons wore white Courreges slacks and crocheted tops. Their waists were cinched by bright colored belts and they wore gold sandals on their feet. Men wore silk shorts and leather loafers and their dark hair was slicked with oil. Everyone talked in rapid French, puffing cigarettes, sipping espresso, pulling apart buttery, flaky croissants.
Excerpts. © Reprinted by permission. All rights reserved.
Book Info:
Serena has the job she's always dreamed of and Chase, the man her heart never dared to. As a new editor at Vogue, she bags the biggest interview of the year with Yvette Renault, the infamous former editor of French Vogue, in The Carlton-InterContinental Hotel during the Cannes Film Festival. She eagerly jets off to France while Chase stays home, working with her father, a former senator, on his upcoming mayoral campaign.
Everything feels unbelievably perfect…until it doesn't. The hotel loses her reservation hours before her big interview. Serena fears that she'll have to go home without her story, but then she meets Zoe, a quirky young woman staying in the suite below Yvette's who invites Serena to stay with her. Serena is grateful for her mysterious roommate's generosity, but it seems that there's more to her story than meets the eye. To make matters worse, soon after arriving in Cannes, Serena learns a shocking secret about her parents' marriage, and it isn't long before she begins to question her own relationship.With her deadline looming and pressure mounting, Serena will have to use her investigative journalism skills, new
friendships, and a little luck to get her life and love back on track. Fast paced and impeccably written,
French Coast will draw readers in to the intoxicating world of the Cote D'Azur. Hughes' beautiful prose and sense imagery bring the food, fashion, and feel of the ocean to life in this audacious new novel.
"Chock full of beautiful clothes, divine food, and extraordinary characters, this novel will keep you glued to your beach chair until sunset." – Beatriz Williams, NYT best selling author of The Secret Life of Violet Grant.
Meet the Author: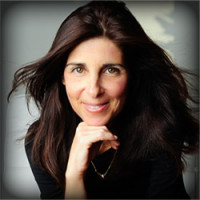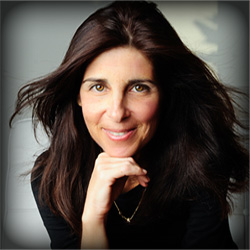 Anita Hughes is the author of MONARCH BEACH, MARKET STREET, LAKE COMO and FRENCH COAST. All published by St. Martin's Press. She lives in Dana Point with her family and is at work on her next novel.
Website | Facebook | Twitter |