Today it is my pleasure to Welcome author
Jennifer Shirk
to HJ!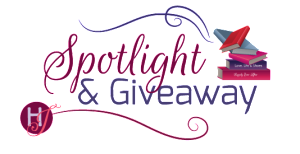 Hi Jennifer and welcome to HJ! We're so excited to chat with you about your new release, From Fake to Forever!
Tell us about the book with this fun little challenge using the title of the book: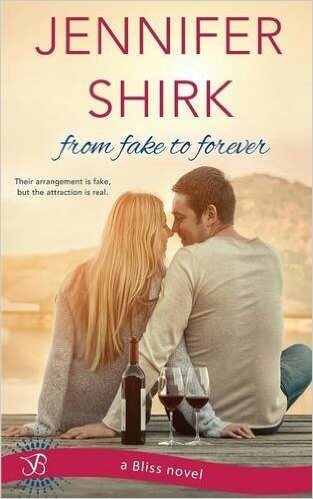 F is for:  Funny
R is for Role (why my hero is at a preschool in the first place)
O is for  Oscar (what the hero wants more than anything)
M is for Missy (the heroine's sister)
F is for Father (the role Ben is studying for)
A is for Actor (my hero's profession)
K is for Kids (so many of them at the preschool)
E is for Eye Patch (part of Ben's disguise when in public)
T is for Train (the punch line of one of the preschooler's knock knock jokes)
O is for Other women associated with Ben in the tabloids
F is for Fake (What Sandra believes about Ben's feeling toward her)
O is for Overcritical (What Sandra is toward Ben when she meets him)
R is for Rabbit Ears (Sandra's lame Halloween costume)
E is for Esquire magazine (the interview Ben's misses on account of Sandra)
V is for Vin Diesel (one of Sandra's favorite actors)
E is for Elmer's Glue (what Sandra thinks she smells like)
R is for Red Sox t-shirt (what Sandra is wearing the first time she meets Ben)

Please share the opening lines of this book:
From the corner of her eye, Sandra Moyer noticed a tall, bearded man leaning against the playground fence and automatically tensed. Because she was a single mom and alone, her paranoid nature already labeled him a felon, although technically he was doing nothing wrong. In fact, come to think of it, he had a pretty nice body with those reallife Hulk arms and broad chest.
Please share a few Fun facts about this book…
This book was originally published over seven years ago and called The Role of a Lifetime
This was the third book I ever wrote
This was the first book I sold
The knock knock joke Hannah tells Ben was a joke my own preschooler told me
Storybook Land, the name of Sandra's preschool, was taken from the name of a nearby amusement park
Was there a scene in this book that was harder to write than others?
Yes, the black moment when Sandra confronts Ben about using her daughter for extra character preparation. I don't like my characters to fight regardless, but I felt really bad for Ben!
Sandra looked up into his eyes for several long seconds, and when her expression softened, it sparked some hope in his heart. "Look, Ben, I understand your career is important to you—that was one of the first things you shared with me. I'm not faulting you for that. I just wish…I—she's become attached to you. It's not fair to her."
"You're right," he rushed out. He was too anxious to make things right between them, anxious to have her smile at him again, anxious to be able to breathe again. He hated the way she was looking at him—much like the way she'd looked when he'd first met her at the park, the day she'd thought he was a criminal. "You have a right to feel this way. Just don't think that…"
Their gazes locked.
Then her eyes narrowed. "Don't think what? That you're exactly like Steve?"
Ben felt kicked in the stomach. But that was exactly what he was afraid of—her thinking he was as bad as her ex-husband. The worst typecasting he could experience.
What do you want people to take away from reading this book?
That people don't necessarily fit in molds or types.
Thanks for blogging at HJ!
Giveaway:

$5 Amazon GC
To enter Giveaway: Please complete the Rafflecopter form and Post a comment to this Q:

What actor or celebrity would you like to date if you could? Why?
Book Info:
Sandra Moyer's preschool is struggling, so when her sister suggests allowing a super-famous actor to research his latest role there, she reluctantly agrees. Except the actor turns out to be Ben Capshaw-a playboy who's never serious, always joking around, and who knows zero about kids or being a parent. Case in point: his involvement in the untimely death of the preschool's class pet… Ben is enjoying teaching more than he thought he would, but that doesn't mean he's looking for a permanent position. Sure, he's ready for more serious movie roles and less goofing off, but the buttoned-up, beautiful Sandra and her young daughter are more than he bargained for. Plus, Sandra still won't trust him-what if it's all an act, research for the role? As the lines between make-believe and reality blur, Ben will have to decide if love is worth casting aside the role of his life for a new role…that could last a lifetime.
Book Links:

Meet the Author: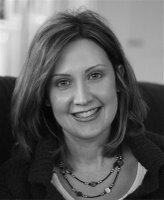 Jennifer Shirk is the award-winning author of sweet (and sometimes even funny) romances for Samhain Publishing, Montlake Romance and now Entangled Publishing. She won third place in the RWA 2006 NYC's Kathryn Hayes Love and Laughter Contest for her first book, THE ROLE OF A LIFETIME. Recently, her novel SUNNY DAYS FOR SAM won the 2013 Golden Quill Published Authors Contest for Best Traditional Romance.
She resides in a beach resort in NJ, so when she's not writing or working on her tan, she's taking care of her most treasured possessions: her husband, daughter, guinea pig (Rocco), puppy (Sox) and four hermit crabs.
Connect:
Author Email: jennifer@jennifershirk.com
Author Website: www.jennifershirk.com
Author Blog: http://jennifershirk.blogspot.com/
Author Twitter: https://twitter.com/JenniferShirk
Author Facebook: https://www.facebook.com/authorjennifershirk
Author Goodreads: https://www.goodreads.com/jennifershirk
Author Bookbub: https://www.bookbub.com/authors/jennifer-shirk
Newsletter: eepurl.com/Q6TH1