Today it is my pleasure to Welcome author
Diana Quincy
to HJ!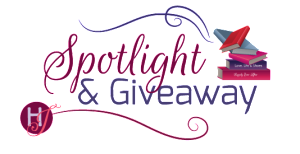 With wedding bells ringing and a killer stalking from the shadows, a former British spy makes up for lost time with the one that got away in this thrilling Regency romance from the author of Spy Fall and License to Wed.
Please summarize the book for the readers here: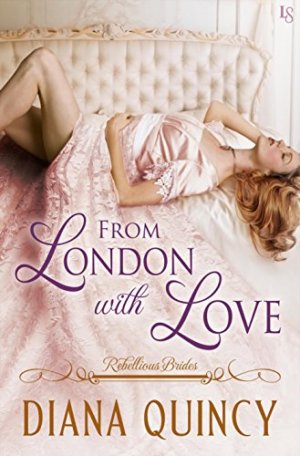 From London with Love begins when bride-to-be Emilia St. George is kidnapped just before she walks down the aisle…by none other than the man who jilted her on their wedding day five years ago. Emilia is the sole heiress to a great fortune. Hamilton Sparrow is a former spy who has reluctantly given up the game after unexpectedly inheriting his second cousin's title. But old habits die hard and Sparrow suspects someone is trying to kill the bride. He kidnaps Emilia to protect her, but she is having none of it. She's furious that he's ruined her second wedding and doesn't believe anyone would try to kill her. Emilia is outspoken and self-assured. She's also a little plump with "garish" red hair and believes a man as dashing as Sparrow could never truly love her. But, of course, he soon proves her wrong.

Please share the opening lines of this book:
For the second time in five years, Hamilton Sparrow ruined Emilia St. George's wedding day. By all outward appearances, the occasion was proceeding as expected. St. George's Church Hanover Square was filled almost to the galleries with spectators eager to witness the grand society wedding of an untitled heiress to the much-admired grandson of a duke, a promising diplomat who charmed everyone he met from the boulevards of Paris to the bazaars of Casablanca.
Please share a few Fun facts about this book…
From London with Love was originally titled Kidnapped at the Altar.
I came up with the idea of starting a book with the bride being kidnapped at the altar, but had no idea what the rest of the novel would be about. However, the mad-cap beginning definitely set the tone — adventurous, fun and romantic — for the rest of the book.
Emilia is a copyist, someone who copies the paintings of the masters as a way of learning the art of painting. I was inspired to make her a copyist after visiting the National Gallery of Art in Washington, D.C. There were several copyists at work in the galleries — they set up their easels right in front of the masterpieces they are copying —and their paintings were amazing replicas. I spoke with them about their work and what I learned about copyists and their passion for their art is definitely reflected in the character of Emilia.
Please tell us a little about the characters in your book. As you wrote your protagonist was there anything about them that surprised you?
I pretty much knew who Sparrow, the hero, would be because he made an appearance in A License to Wed, the previous book in my Rebellious Brides series. But I had to think a lot about a heroine who would be a good match for a dashing and handsome former spy with a great sense of humor.
I came up with Emilia, a curvaceous red head who doubts her own appeal. She behaves one way with her fiancée (demure and conservative) but is her genuine outspoken self when she is with Sparrow. Along the way she learns that being herself, rather than who society expects you to be, is what is truly attractive and that's what draws Sparrow to her.
I didn't realize how outspoken, funny and appealing Emilia would be until I started writing her and the character just came alive on the page. She is one of my favorite heroines that I've written so far.
If your book was optioned for a movie, what scene would you use for the audition of the main characters and why?
I would definitely choose the scene just after Sparrow, the hero, kidnaps Emilia at the altar to protect her. In this scene, he is carrying an unwilling Emilia over his shoulder. I like this scene because I think it really showcases both of their personalities, as well as the way they interact with each other. Here's the snippet:
"Put me down, you cretin!" Hanging upside down over his shoulder, Emilia wiggled her bottom, the slippery satin of her gown making it deuced difficult to keep a firm grasp on her.
Walking in long, purposeful strides, he slapped her bum and hissed, "Be still before I drop you on your head."
"Ouch!" she yelped. "One of us has clearly already been dropped on his head." She squirmed and kicked even more vigorously. To keep from losing his grip on her, he clamped a hand hard over her hips, which were fuller and far more womanly than he would have thought. The Emilia he remembered had been a narrow slip of a girl.
"I swear," she fumed, "if you don't put me down I shall bite you."
Considering the hot outrage vibrating from her, he wouldn't put it past her to take a chunk out of his arse, especially given that her face wasn't far removed from his nether regions.
"What happened to you?" he asked her, at the same time sensing Graves coming up behind them. "You used to be quiet and biddable." As he spoke, he swung around to plant Graves a facer. Caught unawares, the other man collapsed with a grunt, but Sparrow knew Graves well enough to know he wouldn't stay down for long.
"What did you do?" Emilia shrieked, twisting her body for a glimpse of the injured man. "You hit him!"
"Indeed I did." To make sure Graves would stay down, Sparrow slammed the point of his shiny Hoby boot into the man's gut. Graves crumpled on the stone floor.
"What is wrong with you?" Emilia's voice rose in alarm as she struggled to get down, kicking her legs below where his forearm gripped her across the knees. "Why are you accosting my guests?"
"I doubt you would have appreciated the gift he had in mind."
What do you want people to take away from reading this book?
I tried to relay how it must feel for a woman to be judged solely on her looks and how few options young women — even wealthy ones like Emilia — had in life back in early 1800s England. If they didn't marry, their lives were considered a waste. I also hope readers laugh and get caught up in the passionate romance that develops between Sparrow and Emilia. Most of all, though, I hope people are entertained!
What are you currently working on? What other releases do you have planned for 2017?
I'm currently working on a proposal for a brand new historical romance series that's a little grittier and darker than the Rebellious Brides series. I can't wait to share it with readers! Coming up next is my first historical mystery, Murder in Mayfair, which will be published this summer. It's my first murder mystery and I'm eager to hear what my readers think of it.

Thanks for blogging at HJ!
Giveaway:

Ebook: FROM LONDON WITH LOVE (Rebellious Brides) by Diana Quincy (Gifted via Amazon)
To enter Giveaway: Please complete the Rafflecopter form and Post a comment to this Q:

There are many popular tropes in historical romance. These story devices can include a marriage of convenience, secret baby, reunited lovers, friends-to-lovers, falling in love with you best friend's sibling, or amnesia. Is there any storyline you'd love to see in an historical romance that you have not seen before? Or is there a storyline that you cannot get enough of?
Excerpt from From London with Love:
"Let me go," she wailed. "What is wrong with you? I'm meant to be getting married today."
"Shield your face and stay behind me." Holding firmly onto her hand, he lifted a chair and hurled it against the window, shattering the glass.
She jumped, startled by the action. "You're mad." She went very still, searching his face as though really seeing him for the first time. He registered the fear and alarm in her eyes. "Who breaks windows in a church?"
He placed both hands firmly on her shoulders and looked her straight in the eyes. "Emilia, do not be afraid." He spoke in gentle but resolute tones. "I have no desire to alarm you, but I must keep you safe."
Her wary gaze held his. "Safe from what?"
"There is a hired killer out there."
For a moment she just stared at him, digesting his words. Her face looked remarkably small surrounded by the huge lacey rim of her hideous bonnet. "A hired killer."
He gave a sharp nod, impressed by her calmness. "Exactly." Shrugging out of his tailcoat, he bunched it up and wrapped it around his fist, using it as a muffler to protect his hand as he punched away what little glass was left in the window
"A hired killer here," she said from behind him. "At my wedding. At St. George's. In Mayfair."
He glanced over his shoulder. "Yes, and so we must be away from here posthaste."
"Are the magical fairies here, too?" A disbelieving snort escaped her lips. "Thank you for your concern, but I think I'll take my chances." She marched toward the door.
"Damnation!" Frustration pulsed through him. "We don't have time for childish tantrums." He could waste these few precious moments arguing with her, or he could save her life, whether she liked it or not. Without another word, he picked her up, walked over to the window, and chucked her out.
Excerpt. © Reprinted by permission. All rights reserved.

Book Info:
Emilia St. George is moments away from marrying the admired grandson of a duke when the man who once jilted her decides to kidnap her at the altar. It's the second time in five years Hamilton Sparrow has ruined her wedding day, and Emilia isn't about to forgive him. The mere sight of her ex-fiancé revives painful memories—and, most regrettably, aching desires that refuse to be ignored.
Scanning the guests at Emilia's wedding, Sparrow spots a familiar face: an assassin he recognizes from his days as a spy in France. Whisking Emilia away, he's pleasantly surprised by her newly formed curves. Could this be the same flame-haired slip of a girl once promised to Sparrow? And does the fop she still insists on marrying realize what a prize she is? True, Sparrow left Emilia at the altar. But he's afraid that the only way to right that particular wrong is to risk the one thing he's always guarded: his heart.


Meet the Author: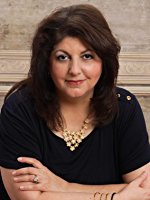 Diana Quincy is an award-winning former television journalist who decided she'd rather make up stories where a happy ending is always guaranteed.
Growing up as a U.S. Foreign Service brat, Diana visited and lived in many countries including Laos, Thailand, Panama, Bolivia, Peru, France, Jamaica, India, Pakistan, Morocco and Egypt. She's now very happily settled in Virginia with her husband and two sons.
When not bent over her laptop or trying to keep up with laundry, Diana enjoys reading, spending time with her family and dreaming up her next travel adventure.
Website | Facebook | Twitter |