Today it is my pleasure to Welcome author
Janie Crouch
to HJ!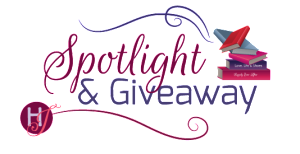 Hi Janie and welcome to HJ! We're so excited to chat with you about your new release, Fully Committed!

Thanks for having me here! Happy almost-Valentines Day to everyone.

Tell us about the book with this fun little challenge using the title of the book: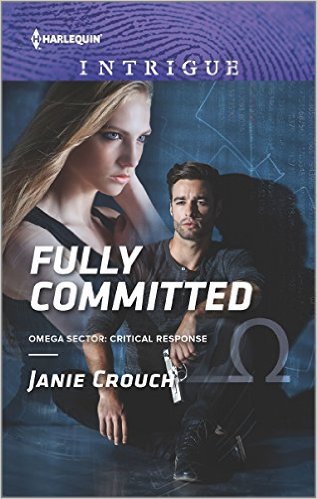 Okay, honestly, I sat down and tried to make clever sentences out of my title for two hours and couldn't create anything impressive (too many double letter sets!). So instead I'd like to give a little story behind this title.
Because of scheduling, my editor andI had to come up with the title of this book before it was completely written. I very much wanted the title to be DRAWING FIRE, since the heroine is a forensic artist and I thought it was a clever play on words (she both draws and ends up drawing the attention and fury of a serial rapist). Unfortunately, there was a book releasing with a similar title too close to mine so we had to come up with something else.
TEXAS HEAT was also a finalist as a title, because, well, every book set in Texas tends to sell, and heat was a theme used throughout the book. But she and I both agreed that might be misleading to readers, because although my book is set in Corpus Christi, TX (and the heroine is a Texan, born and bred) the book is not really about Texas.
My editor ended up choosing FULLY COMMITTED because we were both concerned that this book would wind up having more mystery/adventure elements than romance. She thought FULLY COMMITTED added a nice romantic feel. But then this ended up being one of my hottest books romantically, so FULLY COMMITTED was the perfect title choice!
What's your favorite line(s) from the book?:
I have a lot of favorite lines. The hero, Jon Hatton, is a profiler and crisis management specialist, so he's inside his own head a lot. So his internal thought process provided some great lines. Here's some from Chapter 4:
The next day Jon was ready to dig a hole and bury himself in it.

For one thing, it was one million degrees outside. He missed the Rocky Mountains of Colorado Springs where Omega Sector: Critical Response Division headquarters was located. He missed the crisp air, often cool even now in June, and the ability to go out and run first thing in the morning or even in the afternoons a lot of the time, and still be pretty comfortable.

Because this face-melting heat of Corpus Christi was probably going to kill him.

Not that he would be going out for a run anytime soon. Why run outside when he could just run in circles inside Corpus Christi Police Department, accomplishing nothing?
Please tell us a little about the characters in your book. What first attracts your Hero to the Heroine and vice versa?
Sherry Mitchell is a forensic artist suffering from PTSD (although she doesn't know it at first) — too many traumatic cases without giving herself a chance to recuperate in between. She's on vacation in Texas, trying to give her mind a rest.
Jon Hatton is an Omega Sector Critical Response Division agent. He's been sent to Corpus Christi to help stop a serial rapist and finds himself needing Sherry's help. When she refuses at first he thinks she's completely selfish. But once he sees the price she pays to help victims of traumatic crimes, he realizes how brave she truly is. That's the start of his attraction for her. Her attraction to him centers around his willingness to help her work through her emotional setbacks — his patience and confidence in her.
And, of course, their physical attraction to each other is off the charts from the start. The heat grows from there.
When you sat down to start this book, what was the biggest challenge you faced? What were you most excited about?
I write romantic suspense, so the blend and balance of romance and suspense/action is always important. For every other book I've ever written, I come from the attraction/romance angle (I see in my mind two characters who are destined to fall in love with each other) then build a mystery or danger around them.
For FULLY COMMITTED I developed the story from the other direction. I had the idea of a serial rapist and how he's eventually caught based on some research I had done, including attendance at the WRITER'S POLICE ACADEMY in 2014 (you can read about that here: http://run-janie-run.blogspot.com/2014/09/my-writers-police-academy-experience.html). Once I had the mystery element, I had to develop characters that fit into that scenario. Although I think it worked great for FULLY COMMITTED, I have gone back to creating the romantic relationship first in my other books. The attraction is always the most important part of my books to me.
What, in your mind, makes this book stand out?
Having a series where I could explore a number of different law enforcement jobs was thrilling for me! In the Omega Sector: Critical Response series (FULLY COMMITTED is book 2 of that series) I have characters who are hostage rescuers, profilers, hostage negotiators, SWAT, behavioral analysts — it made for exciting researching and exciting scenarios to write about!
The First Kiss…
"Most of all I'm not good at being able to get you out of my mind. Damned if you haven't been stuck there since the first second I saw you."

His lips were on hers before she could form another thought.

If she thought there was heat when their hands had touched, this was downright explosive.

His mouth was wet, hot, open against hers and she couldn't get enough. Couldn't get close enough.

Forget cold. Within seconds she was burning. She forgot everything but the strength and heat of the kiss. It was consuming her.

Her fingers tangled in his hair, pulling him closer. She could feel his at her waist, hips, pulling her to him.

The loud ringing of a phone moments later was what forced them to ease back from each other. Their eyes locked, both downright dazed.
If your book was optioned for a movie, what scene would you use for the audition of the main characters and why?
I think a good audition scene would be when Jon is trying to convince Sherry to help the local police as a forensic artist. He has no idea at this point that she's suffering from PTSD (actually, neither does she). It would be a chance to show their attraction to each other, yet also irritation.
"Look, I'm sorry if I came across too strong a minute ago. But if you could take a few minutes out of your vacation to talk to Jasmine Houze, the victim, and see if there is anything you can help her remember, that would really be helpful."

Sherry looked at him and then quickly looked away. "Caroline told me none of the women had really gotten a look at the attacker. Is Ms. Houze any different?"

Jon grimaced. "Based on preliminary reports and what she told the doctors, no. It doesn't look like she got a good look at the rapist's face."

Sherry began stuffing all her beach items into a large bag. "Then you don't really need me. I can't help you."

Jon tamped his irritation down again. "All I'm asking is for you to try. You've got an excellent track record with cases like these, and you're a woman, which might make Ms. Houze more comfortable. Maybe she didn't see her attacker's face, but she might remember something. You're our best shot."

She looked as though she was going to say something but then stopped. Jon frowned as she took the long-sleeved shirt from around her waist and put it on as if she were chilly.

That would be fine if it wasn't ninety degrees outside right now. Jon was already wiping sweat from his face, and he was in a short-sleeved shirt. She was actually buttoning hers up.

"You okay?" he asked.

"Um, yeah. I just caught a little chill, that's all."

Okay, that was odd. She'd been shivering yesterday at the hospital, too. Interesting. An illness?

"Are you sick? Running a fever?"

"No. I just…" She shrugged one delicate shoulder not hidden under her long shirt. "I just get cold sometimes."

Jon wanted to pursue it further, but now was the time to push about the interview, while her defenses were weakened.

"Sherry, Ms. Houze needs you. There is no one else because of the licensing laws in Nueces County. If you don't try, Frank Spangler is the next best option."

Jon didn't say that there was no way that was going to happen, not with him here. But revealing that wouldn't help his argument with Sherry.

"I really can't help you." She huddled farther into her shirt.

"Can't or won't?"

"Does it make a difference?"

"I'm just asking you to try. An hour of your time? If you can't help after that, at least you tried. You didn't sit here doing nothing."

There was a long pause as she looked at him. She seemed to huddle down farther into her shirt.

"Okay, when?" she finally asked.

"Right now would be best." He didn't want to give her a chance to change her mind or to decide to make other plans.

She looked at him for another long, silent moment. "Fine, Agent Hatton. I will go and talk to the victim. I wouldn't expect anything to come of it, if I were you."

Jon nodded. "Just try. That's all I ask."
If your hero had a sexy-times play list, what song(s) would have to be on it?
Jon and Sherry's love song? Ed Sheeran's Teneferie Sea. (seriously, if you haven't heard it, go listen right now)
"And should this be the last thing I see
I want you to know it's enough for me
'Cause all that you are is all that I'll ever need"
I loved this song so much, and played it so often while writing FULLY COMMITTED, it got listed as part of the dedication. 🙂
What do you want people to take away from reading this book?
Everyone needs a lifeline — someone who drags us back from the dark places. Our dark places may not PTSD like the heroine in FULLY COMMITTED, but we all have them: self doubt, depression, fears.
And the person who helps us may not be a big, sexy federal agent. But we all need lifelines, and to be lifelines for those around us.
What are you currently working on? What other releases do you have planned for 2016?
FULLY COMMITTED is book 2 of six books in the Omega Sector: Critical Response series, all releasing in 2016. Be sure to check them out here: http://bit.ly/OmegaCriticalResponse

Thanks for blogging at HJ!
Giveaway:

Print copy (U.S. residents) or ebook (world-wide) of FULLY COMMITTED
To enter Giveaway: Please post a comment to this Q:

FULLY COMMITTED is set in Corpus Christi, TX. How many readers have ever visited (or lived in) Texas?


This contest will close on Feb 11, 2016 8:59 PM (PT) and the winners will be notified via email. Winner will have 48 hours to respond to my e-mail before a new winner is selected.


Excerpt from Fully Committed:
"Okay, where's your car?" He reached down to take her beach bag. "I'll put this in it for you."

"I don't have a car. I walked here."

"You what?" Jon's tone noticeably deepened.

"I walked from Caroline's house. It's about halfway between where I'm staying and here."

"And you're just going to walk home?" If possible his voice deepened even more. And a vein was beginning to bulge a little in his forehead.

"It's only a little over a mile if you walk straight down the beach."

"Are you crazy?" Now veins were bulging in his forehead and throat. "There's a rapist wandering around Corpus Christi and you think it is okay to just walk home, completely alone?"

Sherry remembered the feeling she'd gotten earlier walking on the beach. As if someone were watching her. Maybe walking alone hadn't been the best plan. "From what I've read, the attacks occurred at houses, not out on a beach in plain sight."

"There's still no way in hell I'm going to let you do something as idiotic as walk home as it's getting dark." His voice wasn't a shout, but it was definitely louder than normal conversation.The craziness of it all was that Sherry didn't actually disagree with him. She'd be damned if she'd cower just because he was being a jerk.

Again.

"You know if you had just said, 'Why don't I give you a ride home? Now might not be the safest time to be walking alone,' I would've gladly accepted your offer. But now I think I'd rather take my chances alone than be stuck with you."

Jon ran a hand over his face. She could see him attempting to reboot and get the situation and himself under control.

"Attempting to activate normal people mode, rather than jerk mode?" she asked him, aware that she probably shouldn't taunt him. He just made her so mad.

He grimaced but actually chuckled. "Believe it or not, I am actually known for my way with people. I'm a pretty friendly and likable guy."

"That's good to know. So I guess I won't have to suggest personality dialysis."

This time he laughed out loud. "You're a smart ass."

"So I've been told. But not in a long while."

It felt good to be irritated and attracted and warm. For too long she'd felt nothing but cold and fear.
Excerpts. © Reprinted by permission. All rights reserved.
Book Info:
The Texas heat did nothing to stop an elusive criminal
Omega Sector: Critical Response agent Jon Hatton is running out of options. If he doesn't get a decent lead soon, a serial rapist will strike again. His best chances lie with the intuitive skills of forensic artist Sherry Mitchell, a beautiful woman struggling with PTSD.
In exchange for her help, Jon teaches Sherry to manage her symptoms, and soon they are unable to resist their Texas-hot attraction. With Jon as her lifeline, Sherry uncovers clues that prompt a frightening message from the attacker. Jon knows Sherry's determined to help catch this criminal, but keeping her safe is his top priority. Followed by making her his bride.
Book Links:

Meet the Author: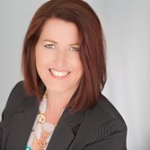 Janie Crouch loves to read – almost exclusively romance – and has been doing so since middle school. She cut her teeth on Harlequin (Mills & Boon) Romances when she lived in Wales, UK as a preteen, then moved on to a passion for romantic suspense as an adult. Her favorite authors include: Linda Howard, Nora Roberts, and Elizabeth Lowell.
Janie recently relocated with her husband and four children to Germany (due to her husband's job as support for the U.S. Military), after living in Virginia for nearly 20 years. When she's not listening to the voices in her head (and even when she is), she enjoys traveling, long-distance running, movie-watching, knitting and adventure (obstacle) racing. Janie completed an Ironman Triathlon in 2014.
Most of all, she loves to laugh and smile and count her blessings. And her blessings are many.
Website | Facebook | Twitter |