Today it is my pleasure to Welcome author
Coreene Callahan
to HJ!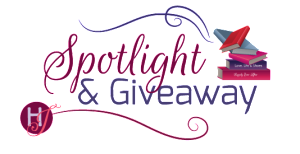 Hi Coreene and welcome to HJ! We're so excited to chat with you about your new release, Fury of Surrender!
Please summarize the book for the readers here: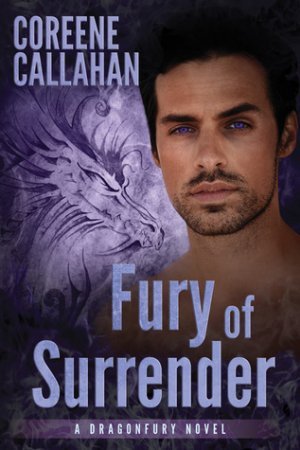 I always have trouble summarizing a book after it's written. I find it incredibly difficult. So many details converge to make the book possible, and I never know what is—or isn't—important to include. But I think Forge and Hope's story is all about healing and, ultimately, acceptance. It's about the journey of self-discovery. About risking everything and being vulnerable enough to ask for what you need from the person you love.
So, here's my attempt to get the summary of Fury of Surrender (Dragonfury Series, Book 6) right…
When Forge meets Hope all bets are off. His dragon half wants her, but his human side knows better than to keep her. Claiming Hope will not only put her at risk in her own world, but will get her killed in his. The Dragonkind high counsel wants him dead to ensure a secret Forge knows—but can't remember—never sees the light of day.
Renowned Hypnotherapist, Hope Cunningham is committed to helping victims of violent crime heal. But each time she frees a patient from dark memories, her personal pain digs deeper. When Hope is hired to help Forge, her mission is clear…until she meets him for the first time. She's never been attracted to a client before and, no matter how bad an idea, can't keep herself from wanting him.

Please share the opening lines of this book:
The buzz of halogens breathed life into the absence of sound. The silence should've bothered him. Sounded internal alarm bells.
~ Fury of Surrender (Dragonfury Series, Book 6)
Please share a few Fun facts about this book…
Forge was born in Aberdeen, Scotland, so he has the sexiest Scottish brogue!
Hope is a kickboxer. It helps her manage stress in very much the same way hockey does for me.
Don't know if you've noticed, but the cover of Fury of Surrender is purple—my husband's favorite color and also the school color of the university where I met him.
Please tell us a little about the characters in your book. As you wrote your protagonist was there anything about them that surprised you?
The Dragonfury Series is an ever expanding world with a myriad of recurring characters. No matter how hard I try to narrow the focus, the dragon warriors have other ideas. Figures, considering how bossy they can be. ☺ The pack enjoys a global stage, so I always end up juggling a number of different characters in every book I write.
In Fury of Surrender, Forge is placed front and center. He's new to the Nightfury pack and is plagued by regret. Mostly to do with the loss of his family, the way he fled Scotland along with his birth pack in Aberdeen. He misses his father and brothers, but surprisingly enough, has found a new home in Seattle. Now, he loves his new brothers-in-arms as much as the ones he left behind in Scotland. I guess what surprised me most is how readily the Nightfury dragon warriors have accepted him. It's a tight knit group—a dynasty of military elite—and one that dislikes outsiders as much as the rogues they hunt and kill. So, to me, it's amazing how well he's fit in and how much Bastian—commander of the Nightfury pack—counts on him, both in strategic planning and in firefights with their enemies.
No matter what happens, Forge keeps a level head. He's a critical thinker with superior problem solving skills, which he uses on the fly in battle. A good thing. Particularly with so many volatile personalities living under one roof inside Black Diamond—the Nightfury Liar—so I guess it's no wonder the other dragon warriors not only value him, but like him as well.
If your book was optioned for a movie, what scene would you use for the audition of the main characters and why?
I love the interactions between Forge and his best friend Mac. They're brutally honest with one another, which leads to all kinds of hilarity and allows me—as a writer—to understand the guys better.
FURY OF SURRENDER (Dragonfury Series, Book 6) pages 8-11:
""Listen—"
"Not this time." Challenge in his eyes, Mac crossed his arms over his chest. The movement signified pure stubbornness. It also made his friend flinch, and Forge saw it—the flicker of pain, how fast Mac dropped his hands to his sides, the muscle ticking along his jaw.
Forge's brow collided. "What's wrong with your shoulder?"
Mac smoothed his expression. "Nothing."
"Bullshite."
"Come on, man. Right now isn't about me, and anyway—"
With a quick pivot, Forge reached out. Mac shifted to one side, trying to stay out of range. Too late. He grabbed hold and squeezed Mac's left shoulder. His friend cursed a second before his leg buckled. His knee hit the elevator floor. Bone hammered marble tile. The brutal crack raged against steel walls.
"Motherfuck." The ragged whisper spoke of pain.
Concern rang Forge's bell. He gentled his grip.
Head bowed, breathing like a wounded animal, Mac listed sideways on one knee. His shoulder bumped into Forge's leg. "God, that hurts."
"What the hell, Mac?" Careful not to touch his left arm, he hauled his friend to his feet. Mac swayed. Forge steadied him, waiting until he found his footing, looking him over, searching for the source of his pain. He frowned. No blood stains on his shirt. No lumpy bandages beneath the cotton. No indication he'd missed something. Or hurt Mac during dragon combat training. "What's wrong? I know you arenae injured. We haven't had a good fight in days."
"It's nothing like that."
"What then?"
"My tattoo. It's doing some weird shit."
Forge blinked. Weird shit? That didn't bode well. Particularly since no one understood the hows and whys of the tattoo. Least of all Mac.
"It started glowing, Forge," Mac said, flexing his hand. "And my skin…shit. It's sensitive as hell."
"Show me."
Fisting his hand in the hem of his T-shirt, Mac pulled the cotton over his head. Heavy muscles flexed. Navy ink moved in concert, making his friend wince and…ah, hell. There it was, the problem in plain view.
"Christ."
"I know." Holding out his arm, Mac stared at the markings he'd inherited in an odd twist of fate. Color swirled inside the design, the pattern flickering like fire. The red glow started at the outer edges and bled inward, reaching toward the center as it spread. Chest, shoulder and biceps—it didn't matter. Bright color took over, flowing through the tattoo, flaring in ominous warning, heralding the beginning of bad news. "It's like someone's holding a blowtorch to my skin."
"Does Tania help?" he asked, hoping Mac's mate took away the pain with her touch. Kept the glow at bay…whatever. Just as long as Tania soothed the male enough for him to sleep.
Dragonkind fledglings were fragile at first. Mac was no exception. Four months after his change—and the upheaval of having his dragon DNA activated—he still needed extra care. Good food. Lots of sleep. Loads of TLC.
Mac's mate gave him all he needed…and more.
"Does she take the ache away?" Leaning closer, Forge examined the flickering edges of the tattoo.
"Yeah. She's the only one who helps."
"Good. Spend as much time with her as you can."
Mac threw him a "duh" look.
Forge's lips twitched. All right. Stupid advice. Bonded males didn't need an excuse to spend time with their mates. Being with their females was as natural as breathing."
What do you want people to take away from reading this book?
First and foremost, I want people to enjoy Fury of Surrender. Falling into a story, becoming so immersed in the character's lives and the world they inhabit is the ultimate escape. No matter what happens in our lives—good or bad—books have the power to transport us. So, I guess for me, I want readers to relax, enjoy, and escape into the world I've built for them in my books.
What are you currently working on? What other releases do you have planned for 2017?
I just finished writing FURY OF SHADOWS, the second novella in the Dragonfury Series: SCOTLAND featuring sexy Scottish dragon shifters, available August 28th, 2017. Now, I'm writing FURY OF DENIAL, the third novella in the Dragonfury Series: SCOTLAND while simultaneously planning and plotting Gage's story, FURY OF DESTRUCTION (Dragonfury Series, Book 7).

Thanks for blogging at HJ!
Giveaway:

Win an autographed copy of FURY OF SURRENDER and A charm bracelet. *Open to residents of Canada and the U.S.*
To enter Giveaway: Please complete the Rafflecopter form and Post a comment to this Q:

If you were to travel to Scotland, what city (or county) would you most want to visit?
Excerpt from Fury of Surrender:
I love this scene. Mac is once again in the thick of it, doing something he knows Forge isn't going to like, but with the understanding it's the right thing to do. He's desperate to help Forge, and his concern for his best friend shows.
So here it is, an excerpt of FURY OF SURRENDER (Dragonfury Series, Book 6): pages 64-66:

Popping the door open, Mac slid out of the Denali. The truck door slammed behind him. A shimmer in his ocean blue eyes, he hammered Forge with a be-reasonable look. "You're going to listen to me before you lose it."
The statement of fact rubbed Forge the wrong way. His eyes narrowed. "You think?"
A muscle ticked along Mac's jaw. "I know."
"What the fuck did you do?" he asked, soft tone all kinds of lethal.
"I brought you what you need."
Unease slithered down his spine.
Glancing at his partner, Mac tipped his chin. Already out of the truck, Angela gripped the rear handle. The back door of the SUV opened. A navy blindfold covering her eyes, a female stepped out and—
Forge lost his ability to breathe for a moment. "Bloody hell."
"I'm sorry," Mac said, switching to mind-speak. Hands raised, palms up and out to the side, Mac approached on silent feet. "I didn't know she was high energy until I got there. It's not ideal, but she's the best at what she does. You need her and…"
Mac kept talking.
The words didn't register. Forge couldn't hear a thing. His ability to focus on anything other than the female vanished. Nothing penetrated the thick fog of attraction. Fuck. Even with the blindfold covering half her face, she was beautiful. Red gold hair tied in a ponytail. Gorgeous mouth made for kissing. Pearl white skin with the faintest smattering of freckles. Brilliant aura glowing like a supernova. Lust clawed through his veins, hardening him so fast it was painful.
His dragon half snarled.
The sound echoed inside his head.
The noisy rush made his heart throb. One beat pounded into another. His mouth went dry. His skin grew more sensitive, sending a clear message: get closer. Speed would close the distance. A few strides. A quick touch. A faster taste—his mouth on hers—and he'd know. Would draw on her power, assuage ravenous need, learn what raw energy felt like against his skin and how well she would feed him.
Footsteps sounded behind him.
A chuckle drifted over his shoulder.
"Well, now. I wasn't expecting that," Gage said, laughter in his voice. "Things just got a whole lot more interesting."
Forge snarled at the bastard over his shoulder. Idiot male. Gage needed a serious attitude adjustment. One helped along by Forge's fist slamming into his face. He needed to pound on someone. Right now. Mac was his first choice—the meddlesome arsehole—but Gage would do, 'cause sure as shite, interesting didn't begin to describe the situation.
Dangerous seemed a better word.
A safer bet too considering his reaction to the female now shoving the blindfold off her head. Big green eyes blinked in the bright light. Her ponytail swung as she pivoted, small booted feet rasping against the floor, and met his gaze. Her soft inhalation of surprise battered him. Forge's stomach clenched. Bloody hell. Trouble—he was in serious fucking trouble. In uncharted territory with a female he shouldn't get anywhere near.
Mac's fault.
Forge stifled a growl. All Mac's fault.
Which left him with two options. Scare the hell out of the female by letting lust out of its cage. Or beat the shite out of the male responsible for bringing in her into his sphere."
Excerpt. © Reprinted by permission. All rights reserved.

Book Info:
In the sixth installment of Coreene Callahan's bestselling Dragonfury series, a tormented dragon shifter finds solace in the healing powers of a woman—one who needs her own salvation.
Dragon warrior Forge has been sentenced to death by the Dragonkind elite. Recalling the memories of his family's murders could drive him to the edge of insanity, but it's the only way to remove the target on his back. Fiercely determined to protect his pack and his newborn son, Forge agrees to undergo harrowing treatments to help him remember the trauma buried deep inside his heart and mind. When nothing works, a woman of unprecedented power is brought in to help.
Young, bright, and haunted by her own demons, hypnotherapist Hope Cunningham helps patients recover from their darkest memories. But each time she liberates a wayward soul, Hope's personal pain digs deeper—until one patient ignites an unforgettable passion.
Forge's healing journey is not without risk. Unwittingly, he has put Hope in the middle of a dangerous war, one that could shatter their eternal bond. Will the curative power of love be enough to save them?
Book Links:

Meet the Author: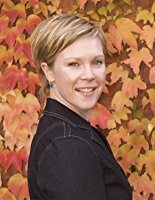 Coreene Callahan is the bestselling author of the Dragonfury Novels and Circle of Seven Series, in which she combines her love of romance and adventure with her passion for history. After graduating with honors in psychology and taking a detour to work in interior design, Coreene finally returned to her first love: writing. Her debut novel, Fury of Fire was a finalist in the New Jersey Romance Writers Golden Leaf Contest in two categories: Best First Book and Best Paranormal. She lives in Canada with her family, a spirited Great Pyrenees mix, and her wild imaginary world.
Website | Facebook | Twitter | Instagram | GoodReads |