Today it is my pleasure to Welcome romance author
Sara Walter Ellwood
to HJ!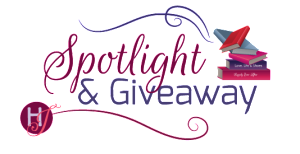 Hi Sara and welcome to HJ! We're so excited to chat with you about your new release, Gambling On A Dream!

Thank you for featuring my book today!

Please summarize the book for the readers here: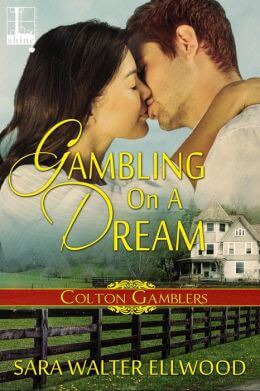 This is a story of forgiveness and finding love out of the ashes of an old relationship that ended badly. To help these former police partners work through their issues, there's a little bit of crime suspense thrown in… Here's the blurb:
With Everything At Stake…
It's been years since Sheriff Dawn Madison said goodbye to Texas Ranger Wyatt McPherson. She's closed the door on the heartache of her past. But when the sleepy town of Colton, Texas, is rocked by a series of shocking murders, Dawn has no choice but to trust the man who broke her heart if she wants to protect the ones she loves…
All Bets Are Off
Four years have passed. But Wyatt hasn't forgotten the bold, Native American beauty who stole his heart . . . and broke it. Losing her and the life they had hoped to share left him an empty shell of himself. But if he wants to stop the deranged killer terrorizing the innocent kids of Colton, he'll have to let Dawn back into his life. It's a risk he's willing to take, even if heartache is all he takes home…

Please share the opening lines of this book:
"What the hell's going on?"
Interim Sheriff Dawn Madison closed her eyes and swallowed as she rested her hand over her lower abdomen. How would she tell him his son was dead?
Please share a few Random facts about this book…
I'm not sure if this can be considered a fun fact, but Gambling On A Dream never was in the original outline of this series. This book was supposed to be "Gambling On A Wish" and Dawn and Wyatt's story was supposed to be a supporting storyline for another couple's story. However when it came time to write the book, I didn't like where that main story was going. It was too sad and required a tragic death of new mom after giving birth. So, I ended up changing not only the plot to make Dawn and Wyatt the main story, I dumped the other couple altogether from the series. The heroine is the same—Wyatt's younger sister—but the hero is different and the new mom doesn't need to die.
Please tell us a little about the characters in your book. As you wrote your protagonist was there anything about them that surprised you?
Dawn Madison is in a hard spot. She was appointed the interim sheriff of rural Forrest County, Texas… Not only does she have to prove she deserves the job since she's a Native American woman, she has to live down the rumors that her father, a former sheriff, may have looked the other way too many times. Now a month before the election in a bitter campaign for her office, she has to find the killer of several local teenage drug dealers. But can she work with the sexy Texas Ranger who broke her heart in the past?
Although Wyatt McPherson is a top-notch Texas Ranger, he'd rather be a cowboy rancher and take care of his family. He is assigned to help his hometown sheriff's department hunt down a killer. Although he wants the scum caught who's supplying the drugs to kid dealers then killing them if they don't do what the supplier wants, Wyatt has to put up with working with the Dawn. How can he get past the pain of her ripping his world apart when she left him while they were partners on the Dallas Police force?
Not really. Both Dawn and Wyatt were main secondary characters in Gambling On A Heart and I had their characters fleshed out for that story.
The First kiss…
Only inches separated them, and her scent surrounded him. Her eyes dilated and heated his blood. He was lost. The ache in his cock shorted out his good sense, and he reached for her. She didn't fight as she stepped into his arms, tilting her head back. With a swipe of her pink tongue, she moistened her lips. "I know you're a bad boy."
The husky words were like a mean sucker punch in the gut. He had to have her. Pulling her closer and backing her up to the edge of the counter, he pressed the evidence of his desire against her. A soft moan escaped her moist lips as he lifted her to settle his cock into the cradle of her hips, and she rubbed her thigh against his. He wasn't sure if he damned the clothing between them or was thankful for the barrier.
He came down hard on her pliable lips, demanding to be fed. She resisted his entry for a moment, but then relaxed into him and opened her mouth under his. As he buried his fingers into her hair and held her to him, he plunged in, needing to conquer her. She tasted of sweet mint, coffee, and the nirvana of a woman's desire.
Gripping the shirt over his chest, she moaned her surrender. But she demanded as much from him. As she slid her tongue against his, her body moved with each stroke against him.
He grabbed the bottom of her sweater and slipped his hand under to find the satin of her bra. Her breast was hot and heavy beneath the cloth. When he rolled his thumb over her nipple, it puckered instantly. She gasped and her hands flattened on his chest, trapped between their bodies.
Did any scene have you crying or laughing (or blushing) while writing it?
Oh, there are a few scenes that had me either laughing or crying. I'm going to share a snippet of one of the saddest scenes I think I've ever written. But first a bit of back story… Rachel is Wyatt's youngest sister. She left Colton and joined the Army after graduating nursing school—and her older sister seduced her boyfriend and married him. She was deployed to Afghanistan several times, but during the last tour, she was attacked by a terrorist who broke into the hospital where she worked, killing the doctor she was with, and severely injuring her. She is now home, but is far from healed—either mentally or physically.
"We'll be eating in a few minutes. Why don't you go get your sister? She hasn't been out of her room all day." He didn't miss the sadness in his mother's voice or the pleading in her faded denim eyes. "You've always been good with her."
He left the kitchen and headed down the hall to stop before the door across from his. He'd packed up his dive of an apartment in Waco, sent his stuff to storage, and moved into his parents' home temporarily to help with Rachel, but he wanted a place of his own.
He took a deep breath as the day his parents brought Rachel home from the hospital drifted into his mind. He and Audrey were only three, but they had both been excited to have a real live baby in their midst. Audrey wanted to dress her up like her favorite doll. He'd wanted someone else to play with, but to be honest, he'd been a little disappointed she wasn't a boy. He'd never dreamed he'd become her protector. Although he loved his twin sister, and technically, was her older brother too–if you can count a whole four and a half minutes as being older–Rachel held a special place in his heart.
Sounds of his father chatting with his mother from the kitchen brought him out of his thoughts, and he knocked on his sister's door. "Rach, Ma's got dinner ready."
"I'm not hungry." Her voice sounded muffled and distracted.
He looked to the ceiling and sent a prayer to heaven to give him the strength and the knowledge to help his baby sister. "I'm coming in."
When she didn't respond, he turned the knob and entered the room. A modern-looking pine queen bed and Rachel's sophisticated styles had replaced the twin canopy beds and white girly furniture. Everything that had been Audrey's was long gone. After all, the few times Rachel came home from her stints as an Army nurse, this was where she'd come.
She sat huddled under an old crocheted blanket in a stuffed chair and stared out the window. What he could see of her face behind her short auburn hair was pale and splotched red, as if she'd been crying. Her hands were curled into fists and tucked in close to her body. Her prosthetic lower left leg sat in the corner with her crutches.
He let out a long breath and sat on the edge of her unmade bed. When he glanced up, he noticed what had her riveted outside the window. In the yard on the other side of the rail fence, two young children played on a swing set while their father and mother worked in the yard. A picture of the perfect family. He closed his eyes and hung his head low.
God, how much more can she take?
"All I ever wanted was a family of my own." Her voice rasped as if coming from her soul.
Yeah, me too. He swallowed hard, but his voice still came out sounding like a frog's croak. "Ladybug, I'm not going to lie to you. I don't know how to make this better."
She turned red-rimmed blue eyes on him. "You haven't called me that in years."
He'd given her the nickname when she was only a baby because, with her bright red hair, she reminded him of a ladybug. For years, the whole family called her by the nickname. He sniffed and swallowed again. Damn, his sinuses burned.
"Everyone thinks it's because of Audrey and Lance that I'm such a mess."
"I know it has to be hard seeing them…"
She shifted her shoulders as if she shrugged, or maybe she took a deep breath. "The lieutenant colonel who was killed in the attack wasn't just my commander."
From the report, he knew Rachel had been attacked by an Afghani national who worked on the base where she'd been deployed.
She and a doctor had been working together late when the Afghani found them. He'd shot the lieutenant colonel and Rachel while they were talking in his office. She'd taken a high-powered bullet in the pelvis area and her lower left leg, which shattered the bone beyond repair. The doctor had died from his wounds, and Rachel had been flown to Landstuhl, Germany, where her leg had been amputated, her pelvis repaired, and her uterus, where the bullet lodged, removed.
The terrorist had committed suicide. His body had been found in his room along with the weapon he'd used to kill the doctor and to shoot Rachel.
Wyatt moved off the bed and kneeled beside her. He took her icy hands and held them. "You weren't working, were you?"
She sniffled and shook her head. As she turned to look out the window again, she whispered, "Alex was my fiancé. We planned to get married as soon as I could put in for promotion, but we had to keep our relationship secret since he was my commanding officer until then. No one can ever know about it. I'd never risk his name being dishonored."
Which meant she would never discuss it with her shrink at the VA hospital. The air went out of him, and he bent his head over their joined hands. "Oh, God, Rach. I'm so sorry."
"I wish I'd been killed too," she whispered in a faraway tone that sent an arctic shiver through him.
He squeezed her hand and forced her to look at him by turning her head with his thumb under her chin. "Don't you ever say such a thing. We love you. We need you here with us. You hear me? I need you." He swallowed hard and sniffed back the hot knot clogging his sinuses. "I understand how you feel. But that isn't the answer."
She shook her head and yanked her hand from his. "How could you know what I'm going through? You have no idea what happened to me. What it was like to watch the man I love die."
He glanced out the window at the happy family. The little boy was Mason, the girl Katie. He was five years old, and she was almost three. The same age his son would have been. He'd met the family on several occasions since they moved into the recently built home three months ago. "Dawn Madison and I were all but engaged while we worked vice on the PD." He met his sister's gaze. "She took a bullet that was meant for me and almost died."
She huffed. "But she's still alive. Alex is dead."
"True." He averted his gaze to his hands. "But I'll never forgive her for what she did. She was five months pregnant and lost the baby."
"Wy, I'm so sorry." She took his hand and squeezed it.
He sniffed again, but he couldn't look up. "She lost our son simply because she wouldn't take herself off the case. The captain would've never allowed her on the sting if he'd known. Hell, if I had known about the pregnancy, I would've had her taken off the case." He shook his head and wiped his nose with the back of his free hand. "I know that isn't the same as what happened to you. But there isn't a day that goes by I don't wonder what my little boy would've grown into." Or what life with Dawn would've been like.
"Why do bad things always happen to good people?"
The only answer he had was to take her into his arms and hold her as he closed his eyes against the tears he wouldn't dare let fall.
"I don't know, Ladybug. I don't know."
If your book was optioned for a movie, what scene would you use for the audition of the main characters?
Wow, this is a hard question…. Let me see… I think I would use this one because it shows a lot of sexual tension and these characters' conflict the most, which is the official excerpt below.

If you could have given your characters one piece of advice before the opening pages of the book, what would it be and why?
LOL… If you decide to fight my plot that I have planned for you, at least do it before I have half the book written!

What are you currently working on? What other releases do you have planned for 2015?
I'm busy! I'm currently writing book two of a contracted duology with Kensington that is set in the same world as my book Heartstrings. Book 1, Heartsong, is currently in edits and is slated for release in January 2016. I also have a novella to write for a third boxed set—Cowboy Up 3 (working title). The first two have been Amazon bestsellers. I also want to send a proposal to Kensington for books 4 and 5 of the Colton Gamblers, which I will write at the end of this year into early next.

Thanks for blogging at HJ!
Giveaway:

Digital Copy of GAMBLING ON A DREAM by Sara Walter Ellwood
To enter Giveaway: Please complete the Rafflecopter form and Post a comment to this Q:

What are some of your favorite types of romance tropes—Friends to Lovers, Secret Baby, Former Lovers to New Lovers, etc. Or what don't you like about some of these most common tropes?
Excerpt from Gambling On A Dream:
When the door closed with a resounding click behind her brother, Dawn pounded a fist onto the table with enough force to rattle their coffee mugs. "Dammit, who is he protecting?"
Wyatt glanced back at the door. Her older brother Talon had always had it rough, but no worse than Dawn and their younger brother. Sure, being one of Jock Blackwell's ill-begotten sons wasn't something he'd wish on a rabid coyote. However, Tom Madison had treated Talon like a son all his life, even giving him a third of his ranch when he retired.
Talon had changed, and not for the better. His problems didn't come from how he was raised, or even the occasional bullying. He was a troublemaker, and nothing would have changed him.
He sat in the chair Talon had vacated. "Or the question could be what is he hiding?"
She ran her hands over her dark hair to the tight bun at the base of her skull. With jerky movements, she pulled out the band holding the twisted braid captive. As she ran her fingers through the long mass of raven silk, heat coursed through him at the memories of all that hair covering him like a blanket while they'd made love. When she bent over the table and scratched her scalp in pure frustration, all he could think about was her hair hanging down her back to brush and tickle his thighs as she rode him–her favorite position–to orgasm.
The erection was fast and furious and nearly had him groaning. Thank God, he was sitting. He forced his numbed mind to focus on the case.
"We have to find someone else who may have seen or knows something." She glanced across the table at him and straightened. If there was ever the perfect picture of a beautiful Indian maiden, it was Dawn with her hair down. Had she ever had the stuff cut? He swallowed hard and shifted in his chair as his jeans strangled his cock. How long had it been since he'd had sex? He couldn't remember, but refused to believe he hadn't been with someone since Dawn.
With swift, practiced motions, she broke the trance he was under by daftly braiding her hair and wrapping it into a bagel-sized knot at the back of her head. She snapped the hair band over the bun.
He cleared his throat. "When are we talking to Chris's friends?" His voice came out sounding a bit husky, even to his ears.
She stood, taking their coffee cups with her, and refilled them. After she dumped that god-awful crap pretending to be creamer into hers, she handed him a mug of black joe. Sipping her coffee from the extra-large, bright green mug he'd given to her for her thirtieth birthday, she returned to her chair.
"Hendricks and Kennedy are getting a list, but according to Julie, he didn't have many friends in Colton."
"How about Justin Vaughn? He's always been a known dealer. Maybe he knows something." He sipped his coffee.
She smiled, and he almost choked as he swallowed the hot, bitter brew. "Haven't thought of him. We should talk to him. They're about the same age. Vaughn's working over at his uncle's farm and garden market."
He set his mug on the table and glanced at his watch. "I can't today."
"Hot date?"
Grinning, he stood. "No. I'm buying the Estrada Ranch."
Her dark eyes widened. "Really? I heard Luis and Stella were thinking of moving to New Mexico, but I didn't know it was a done deal. I figured it would go to either Jose or Mary," she said, referring to the Estradas' son and daughter. "How long has their place been up for sale? I haven't seen a sign in their yard."
He shrugged and reached for his hat where it sat on the edge of the table. "Luis and Stella told Mom and Dad they planned to sell the place a couple of weeks ago while playing Bingo at the firehouse. When they told me, I called the Estradas and made an offer. It never officially made it on the market. I've been looking for a small ranch."
"We'll be neighbors when you settle in there." She cocked her head to the side. "I never knew you wanted to be a rancher."
"You never cared about a lot of things I wanted." His bitterness surprised even him.
She stood and picked up her mug, leaving his where it sat. As she headed for the door, she nodded toward it. "We have a policy around here. We clean up after ourselves. Something I seem to remember you have a hard time with."
Excerpts. © Reprinted by permission. All rights reserved.

Book Info:
With Everything At Stake….
It's been years since Sheriff Dawn Madison said goodbye to Texas Ranger Wyatt McPherson. She's closed the door on the heartache of her past. But when the sleepy town of Colton, Texas, is rocked by a series of shocking murders, Dawn has no choice but to trust the man who broke her heart if she wants to protect the ones she loves…
All Bets Are Off
Four years have passed. But Wyatt hasn't forgotten the bold, Native American beauty who stole his heart . . . and broke it. Losing her and the life they had hoped to share left him an empty shell of himself. But if he wants to stop the deranged killer terrorizing the innocent kids of Colton, he'll have to let Dawn back into his life. It's a risk he's willing to take, even if heartache is all he takes home…
Buy Links:  Amazon | B & N | iBooks | Kobo


Meet the Author: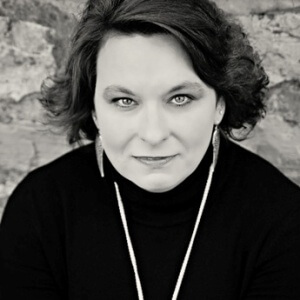 Although Sara Walter Ellwood has long ago left the farm for the glamour of the big town, she draws on her experiences growing up on a small hobby farm in West Central Pennsylvania to write her contemporary westerns. She's been married to her college sweetheart for over 20 years, and they have two teenagers and one very spoiled rescue cat named Penny. She longs to visit the places she writes about and jokes she's a cowgirl at heart stuck in Pennsylvania suburbia. Sara Walter Ellwood is a multi-published and international Amazon bestselling author of the anthology set Cowboy Up. She also publishes paranormal romantic suspense under the pen name Cera duBois.
Author Links: Website | Facebook | Twitter | Goodreads