Today it is my pleasure to Welcome author
Carly Phillips
to HJ!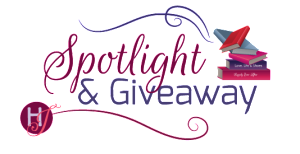 Hi Carly and welcome to HJ! We're so excited to chat with you about your new release, Going Down Fast!
Please summarize the book for the readers here: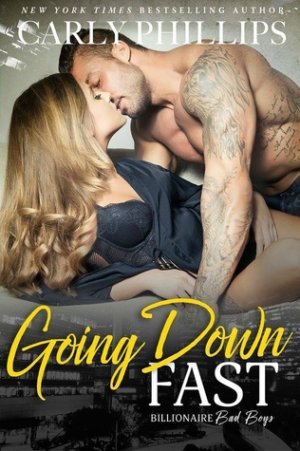 Going Down Fast is a lost chances, friends to lovers book. Lucas Monroe isn't your typical hero. He grew up a computer geek whose brother tried to one-up him on everything. Including taking the girl Lucas wanted. Fast forward to the present and everything has changed. Lucas is a successful tech God and can have any woman he desires… except the one he truly wants. Then Maxie turns up on his doorstep … and all bets are off.

Please share the opening lines of this book:
Lucas Monroe was at the top of his game. As the co-creator of Blink, the social media app that had taken over the world, and with a recently successful IPO on Wall Street behind him, he was now getting ready for a night with a gorgeous model any guy would kill to date.
He put down the razor and dried his face with a towel, finishing up with a pat of cologne, his gaze drawn to the tattoos he'd had done that traveled down one arm and marked his side.
Please share a few Fun facts about this book…
It nearly killed me to write, especially the end.
I started it with the idea that Maxie had a child. She no longer does.
What, in your mind, distinguishes this book from other books out there in the same genre?
I think the emotional component of this book is a little different from many of the lighter rom coms out there today.
Please tell us a little about the characters in your book. As you wrote your protagonist was there anything about them that surprised you?
Maxie is a woman first finding her strength, which is unusual given how much she's already been through in life. I admire her in that she wants to stand up for herself finally. Lucas is trying to find the balance between protecting the woman he loves from her past and letting her be independent. He'll lose her if he wraps her in a cocoon.

What scene did you have the most fun writing? Why? 
Lucas gets coveted tickets to The Museum of Ice Cream which is a real place in NY this past summer that was open for six weeks. I mixed up the lightness with a serious conversation but it was fun to write. Here's the beginning:
The Museum of Ice Cream wasn't a real museum. It was a selfie-oriented place to have fun, and it was jam-packed with people. Although Lucas would normally have taken Maxie to a fancy dinner to celebrate her job interview, he knew how hard these tickets were to come by, and he'd had a hunch she'd enjoy the limited-time exhibit. Plus he'd nearly had to wrestle Kade for the two tickets left by one of their advertisers. He couldn't let them go to waste.
The tour began with a scoop of ice cream, which they both devoured quickly, and he ended up with brain freeze.
"I want to do the Sprinkle Pool," Maxie said as soon as they arrived and looked at the list of stops they could make inside the six-room building.
He laughed at her enthusiasm, glad to see her willing to let go. It'd been a long time since he allowed himself to do the same, and her enjoyment was infectious. He wasn't sure how he felt about stepping into ice cream sprinkles and feeling them between his toes, but if that's what she wanted, he was willing to give it a go.
"You sure?" He pointed to the crush of younger kids stomping around, although he had to admit there were a good share of adults, their age and older, joining them.
"We're here, aren't we? I want to experience everything."
So, Lucas thought, did he. With her.
Unfortunately his better judgment had taken hold earlier, and he'd pushed her away before things could go any further. The kiss was the hottest thing he'd experienced in his lifetime. And though he'd been building it up in his mind over the years, he had to admit finally having her in his arms had exceeded all expectations. He could only imagine what the next step would be like, viewing her body in all its naked glory, touching her bare skin, and tasting her tempting flesh.
He was beginning to get worked up all over again, and since he'd spent the last hour trying to cool himself off, he knew he had to think about other things.
"Take off your shoes!" Maxie said, already leaning down and unbuckling her sandals.
As it was a too-hot late September week in Manhattan, they were both in lightweight clothes and no socks, making the process of slipping off their shoes easier.
"Did you read that there are eleven thousand pounds of confetti-colored sprinkles in there?"
He was more focused on the signs around the pool. Dip at your own risk and Caution: May cause spontaneous happiness, something he was experiencing himself. Except he had a feeling it was more the company than the place.
Still, he secretly admitted feeling like a kid again.
If your book was optioned for a movie, what scene would you use for the audition of the main characters and why?
I'd do the prologue because it's so deeply emotional and shows the immediate tie and connection between the characters.
Lucas Monroe was at the top of his game. As the co-creator of Blink, the social media app that had taken over the world, and with a recently successful IPO on Wall Street behind him, he was now getting ready for a night with a gorgeous model any guy would kill to date.
He put down the razor and dried his face with a towel, finishing up with a pat of cologne, his gaze drawn to the tattoos he'd had done that traveled down one arm and marked his side. He'd gotten the ink after he'd started working out and bulking up, determined to be a different man than the insecure kid he'd once been. He'd come a long way from the nerdy high schooler who was afraid to ask a girl out — one girl in particular — and who stammered over his own name.
Tonight he was headed to the Polo Bar, a popular night spot his date had chosen and, thanks to his connections, they were able to get in. Personally, he could live without the whole need-to-be-seen thing, but if it meant getting laid, he'd put in the time.
He dressed in a pair of black slacks and a white button-down shirt, rolling the sleeves. Just as he grabbed his keys and was about to leave, his cell rang.
A quick glance and his stomach twisted with a familiar pang. He answered immediately. "Hello?"
"Lucas!"
"Maxie, what's up?" he asked his beautiful downstairs neighbor.
"It's the baby," she said, her voice shaking and tearful. "I need you."
All thoughts fled except getting to her as soon as possible. He raced down the stairs, not waiting for the elevator, and rushed through the hall. Her door had been left open, he assumed for him, and he let himself inside.
"Maxie?" he called out.
"In here."
He strode toward the sound of her voice and found her standing in the hall bathroom, blood covering her bare legs beneath her maternity dress.
Panic and fear rushed through him at the sight, and he froze in place. "What happened?"
"I don't know," she said, tears in her eyes. "I was putting the baby's crib together."
Lucas narrowed his gaze and catalogued that piece of information to deal with later. Like why wasn't the baby's father doing that job?
"I got tired," she went on. "So I went to lie down and I woke up to… this." She gestured to the blood with shaking hands.
"Let's go." He stepped up to her, wrapping an arm around her and carefully leading her out of the small room. "I'm taking you to the hospital." He managed to sound strong and in charge when, in reality, the blood had him completely panicked.
She stopped in her tracks. "But I called my doctor. I'm waiting for him to get back to me and tell me what to do."
Lucas frowned at her calm tone. "Well, he can damn well find you in the ER. What do you need?"
She pointed to her purse on a chair in the family room. "I'll grab a towel from the bathroom," she said softly.
"I've got both." He went for the towel, then her bag, and returned quickly, herding her to the door.
A few minutes later, he'd hailed a cab, and they were in the backseat, Maxie huddled close. She clung to him, plastered to his side, her breathing heavy.
"Oh my God, what if I lose the baby?" she asked, her voice muffled in his shirt, which was now damp with her tears.
If you could have given your characters one piece of advice before the opening pages of the book, what would it be and why?
Don't worry about what other people think. Because their relationship is upsetting to people who still think of Maxie and her deceased husband as being together. It's a lesson I think we could all learn.
What are you currently working on? What other releases do you have planned for 2016?
I have DIRTY SEXY SINNER out in November, book 4 with Erika Wilde in our Dirty Sexy series. I'm so excited for this story and from what I can gather so are readers. You don't need to read all the books in the series in order but it's a treat if you do. I'm currently writing GOING DOWN HARD, the third book in the Billionaire Bad Boys series, Derek's story.

Thanks for blogging at HJ!
Giveaway:

2 Ebooks: GOING DOWN FAST (Billionaire Bad Boys) by Carly Phillips
To enter Giveaway: Please complete the Rafflecopter form and Post a comment to this Q:

What do you like about Billionaire heroes?
Book Info:
A stand-alone Billionaire Bad Boys novel.
Billionaire Bad Boys: Rich, Powerful and sexy as hell.
Lucas Monroe dropped out of college only to become a multi-billionaire and tech world God. He can have any woman he desires in his bed, but the only woman he's ever wanted is off limits and always has been. When Maxie Sullivan finds herself in dire straights, the only man she can turn to is the one she's always secretly loved: her childhood best friend.
Can they trust their hearts and make a future, or will their complicated pasts stand in the way?
This bad boy is going down fast …
And going down fast has never felt so right.
Book Links:

Meet the Author: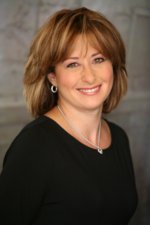 After a successful fifteen-year career with various New York publishing houses, and over 40 sexy contemporary romance novels published, N.Y. Times and USA Today Bestselling Author Carly Phillips is now an Indie author who writes to her own expectations and that of her readers. She continues the tradition of hot men and strong women and plans to publish many more sizzling stories. Carly lives in Purchase, NY with her family, two nearly adult daughters and two crazy dogs who star on her Facebook Fan Page and website. She's a writer, a knitter of sorts, a wife, and a mom. In addition, she's a Twitter and Internet junkie and is always around to interact with her readers. You can find out more about Carly at www.carlyphillips.com.
Website | Facebook | Twitter | GoodReads |