Today it is my pleasure to Welcome romance author
Stacy Finz
to HJ!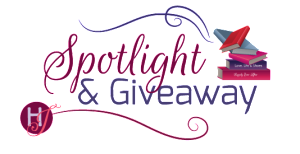 Hi Stacy and welcome to HJ! We're so excited to chat with you about your new release, Going Home!
Please summarize the book a la Twitter style for the readers here: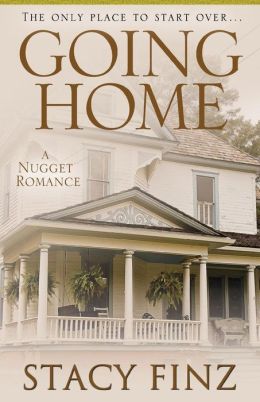 It's about two people trying to overcome great sadness, trying to adjust to change and trying to do everything they can not to fall in love, because at this point in their lives opening themselves up like that is too risky. It's also about finding and making a family–and not necessarily a traditional one.
Please share the opening line of this book:
"Pop, why'd you take this stuff?" Rhys stared down at the assortment of crap—because with
the exception of the ladies' ring and the handgun, it really was just crap—and shook his head
Please share a few Random facts about this book…
I first came up with the town of Nugget on a trip to my aunt's cabin in California's Sierra Nevada. It's close to where the Donner Party got stranded in the 1800s and had to resort to cannibalism to survive. That alone sold me. But the mountains, the trees, the rivers and lakes are beyond gorgeous. I thought what a beautiful setting for a fictional town. I liked the idea of having a secluded place where the residents had to be pretty self-sufficient to thrive.
Please tell us a little about the characters in your book. 
Maddy Breyer is going through a difficult breakup. It turns out her husband has been in love with his cousin's wife during their entire marriage. She moves to Nugget to renovate an old Victorian and turn it into an inn, but mostly she needs to regroup.
Rhys Shepard is a narcotics detective from Houston. He grew up in Nugget, but never fit in. Now, his father, who neglected Rhys his whole childhood, has Alzheimer's. Rhys comes back to care for the old man, but isn't too happy about it and doesn't plan to stay long. But he gets roped into taking over the town's beleaguered police department right in the middle of a crime wave.
As you wrote your protagonist was there anything about them that surprised you?
Everything. They sort of had minds of their own. I'd want them to do one thing and they wanted to do another. We eventually came to an understanding.
The First kiss…
It happens on a front porch. Maddy is confiding in Rhys about her husband's deceit. Rhys is trying to make her feel better and winds up kissing her. Afterward he feels like he may have taken advantage of her when she's pretty vulnerable. But he can't stop thinking about doing it again.
Did any scene have you crying or laughing while writing it?
The scene where Maddy goes to have it out with her arch nemesis, Sandy Addison. The Addisons own the only other lodging option in Nugget and want to put Maddy's inn out of business before it even opens. The whole scene cracked me up.
Excerpt:
Maddy pulled the knob and banged on the window. "Oh, for God's sake, I just want to talk to you."
"Get off my property, or I'll call the cops," Sandy's muffled voice came through the door.
"Seriously, Sandy? Is this how you want to play this? At least send Cal out if you're so afraid of me."
"I'm not going to tell you again," Sandy yelled. "Get off my property!"
"Fine," Maddy shouted, pretending to head for her car. When she got to the corner of the building she raced around the office, searching for the back door before Sandy could dead-bolt it.
Too late.
"Sandy, come on." Maddy pounded on the slider.
Sandy made a big show of picking up the phone and dialing.
Very well. Maddy would just wait her out. She walked back to the front of the motel and sat on a bear-carved bench.
"You can't stay inside forever," she muttered, swinging her legs, studying the intricacy of the burl wood's design.
Ten minutes later, Rhys pulled up in his police truck. Crazy Town had actually called the fuzz, Maddy couldn't freakin' believe it.
If your book was optioned for a movie, what scene would you use for the audition of the main characters and why?
Wow. This is a tough one. Although the book has a few of what you might call Hollywood scenes, including a shooting and a dramatic town hall meeting , I'd go with the scene early in the story when Maddy and Rhys are moving in next door to each other.
Excerpt:
On Monday, Maddy and Rhys's moving trucks arrived at exactly the same time.
A Mayflower truck and a United Van Lines rig sat next to each other at the top of Shep's driveway like antsy racehorses at the starting gate. Maddy motioned to her driver to come down first, simulating an air traffic controller with her arms.
"Hold on a second, guys," Rhys called up, and turned to her. "Come on, Maddy. Don't make me late for my first day of work."
Her eyes moved down to the gun holstered on his hip and the blinding silver badge on his belt. "What? Gunfight at the O.K. Corral?"
"Ha, ha. Very funny." He smiled, showing these adorable creases, not quite dimples, in his cheeks that she hadn't noticed at their first meeting. "In case you didn't know, I'm Nugget's new police chief."
"Well, I'm paying by the hour." She put her hands on her hips, in a move she hoped would say, I'm no pushover. No, the new and improved Maddy didn't let good-looking men manipulate her. Not like Dave had. Fool me once, shame on me . . . No way in hell would there be a twice.
He took off his aviators and began cleaning them on his shirt, and sweet mother of Jesus he had some seriously sculpted abs. Unlike Maddy, it was a good bet he hadn't taken three turns in the buffet line at the Atlantis Casino Resort in Reno, where she'd stayed overnight for a last bit of luxury. It was the closest big city, about fifty minutes away.
And now that she could see his eyes, they were hazel, more green than brown. She must've been in a coma that first time she'd met him to have missed so many fine details.
If you could have given your characters one piece of advice before the opening pages of the book, what would it be and why?
Don't try so hard and just be yourself. GOING HOME is my first book and I had this tremendous fear that readers would be bored. So in the beginning, everything Rhys and Maddy did was over the top. Luckily, I had a stable of wonderful people to tell me to turn down the volume.
What are you currently working on? What other releases so you have planned for 2014?
I'm currently working on the fourth book in the Nugget series. At the end of the year the second Nugget book, FINDING HOPE, will be released. It's the story of Clay, who first appears in GOING HOME. I'm absolutely in love with this book.
Thanks for blogging at HJ!
Giveaway:

Ebook: GOING HOME (ebook retailer of choice)
To enter Giveaway: Please complete the Rafflecopter form and Post a comment to this Q:

What's the best book you read this year? Why?
Excerpt
Rhys slowly rocked the glider with his right leg. "Maddy, I don't know what the Wellmont mold is. What I do know is that you're clever and you're funny and you're beautiful. . . . Look what you've accomplished in the short time you've been here. Most people would've written off the Lumber Baron as a scrape. When you're done with it it'll be the pride of Nugget. From where I'm standing this Gabriella woman wasn't your problem. If your husband couldn't see what I see . . . Well, he doesn't deserve you."
She pressed her face against his shoulder and mumbled, "You might not say that if you'd ever seen Gabriella."
He gently lifted her onto his lap, his soft lips just inches away from her ear. "I don't need to. I've seen you."
Maddy looked at him with such wonder in her eyes that it mesmerized him. He bent his head, gently brushing her lips with his. The kiss started innocently enough. But when she wrapped her arms around his neck, he was lost. He sank his mouth over hers, pulling her firmly against him…
Book Info:
"The small mountain town of Nugget, California, has a strange way of giving people unexpected reasons to start over-and find the most irresistible chances to fall in love…
Maddy Breyer needs to prove she can make her own life after betrayal blew up her previous happily-ever-after. Staying totally focused on renovating a decrepit mansion into a bed-and-breakfast might help her-and this recession-hit town-finally turn things around. But the mysterious new sheriff is the kind of lawbreaking temptation that's an even bigger challenge to resist…
Detective Rhys Shepard is only back in Nugget long enough to care for his ailing father. He's got a big-city promotion far away from this place that never accepted him. He does not need a sudden crime wave to solve. Or one leggy case of heartbreak stirring up all kinds of trouble and challenging his rules. Which might explain why he's suddenly finding it hard to leave…
Meet the Author: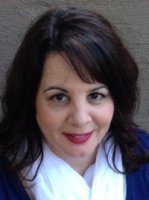 Stacy Finz is an award-winning former newspaper reporter. After more than twenty years covering notorious serial killers, naked-tractor-driving farmers, fanatical foodies, aging rock stars and weird Western towns, she figured she finally had enough material to launch a career writing fiction. Her first book, GOING HOME (Kensington), is due out October 13, 2014, and is part of her Nugget romance series about a small mountain town that has a strange way of giving people unexpected reasons to start over–and find the most irresistible chances to fall in love. Look for her second book, FINDING HOPE, in 2015. Visit her website www.stacyfinz.com.