Today it is my pleasure to Welcome author
Jennifer Fusco
to HJ!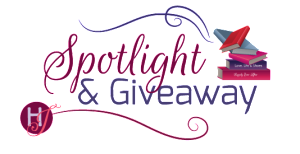 Hi Jennifer and welcome to HJ! We're so excited to chat with you about your new release, Going The Distance!

Hi, Everyone. It's so great to be here.

Please summarize the book for the readers here: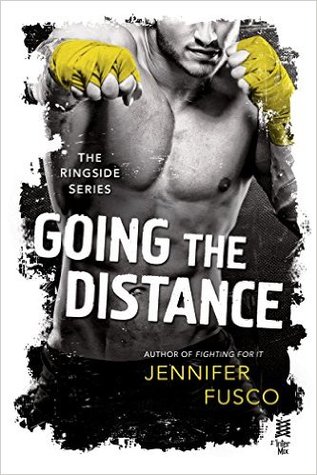 Going The Distance features Middleweight, Mike Perez. He's the most regimented boxer at Las Vegas's Stamina Gym. He loves his routine and prides himself on his dedication to the sport. He a man not without his demons, and he'll do whatever it takes to keep his private life private.
When Mike's fight is scheduled at Madison Square Garden he knows he can't fly, so he chooses to drive. This opens the door for Ava Phillips, a sports reporter for the Las Vegas Times to tag along. Ava makes her living reporting on the underbelly of professional sports. Her instincts tell her Mike has a story and she's determined to uncover it.

Please share the opening lines of this book:
Four -thirty in the morning came early. Damn early. Michael Perez didn't mind. His routine, his life, started in the wee hours with moonlight falling across his feet.
Please share a few Fun facts about this book…
My father was a professional boxer therefore I know a lot about the sport, however not being a boxer myself some of the moves and punches I don't know. I called on my dad for help. He and I worked out some moves in my office that would be used in a real fight. I learned how to punch and counterpunch. LOL! You don't want to meet me in a dark alley.
To get pumped up for writing, I'd play the song GOING THE DISTANCE by the band Cake. It told me a lot about Mike's personality, plus is has a mad baseline. 🙂 Therefore, it was only right to title the book as the same as the song.
If your book was optioned for a movie, what scene would you use for the audition of the main characters and why?
Wow, what a hard question. Mike Perez is of Latino descent. There are so many totally hot Latino actors. I guess if I had to choose it would be Adam Rodriquez from CSI Miami and the Magic Mike movies. Adam gives of a bad boy vibe and he's got a smile that can melt you.
For Ava, man, that's even harder. One of her most striking qualities is her bright red hair. Isla Fisher has beautiful red hair, and a complexion similar to Ava's. She's also a very confident actress and I think she'd be really good at playing Ava since she's so ballsy.
What do you want people to take away from reading this book?
It's a story about boxing, but its also a great road trip romance. I think these two characters would have only found love with each other by being almost trapped together for an extended period of time. Its an enemies to lovers story that's ripe with sexual tension. I do hope you love it.
What are you currently working on? What other releases do you have planned for 2016?
Book 3 in The Ringside Series is titled, THE HARDEST HIT. It will release sometime in September 2016. It's a very timely story dealing with concussions and head injuries. I'm learning a lot as I'm writing it. You will, too.

Thanks for blogging at HJ!
Giveaway:

For commenting on today's post, I'll give away one e-copy of Fighting For It, book 1 in The Ringside Series.
To enter Giveaway: Please complete the Rafflecopter form and Post a comment to this Q:

Tell me about your last road-trip. Where did you go?
Excerpt from Going The Distance:
Lines marked Mike's face. Annoyed wasn't the word for how he looked. He stared at Caleb how she imagined he looked at his opponents in the ring, like someone he wanted to knock out.
"Good evening," Caleb greeted them. "The mechanic called. Your SUV will not be ready tomorrow. So, it seems you'll be staying another night with us. Tomorrow, I'll have a room available so you won't have to share. Come by in the morning and we can take care of the paperwork."
"Great. Good night." Mike interjected. He shoved his key inside the door, cutting off Caleb's ramblings. Still holding her hand, he pulled her inside the room. He closed the door, and she stood with her back against it. He leaned in, and Ava knew it was time to make a choice and the choice was hers. Him or the door.
"There's a room available tomorrow," he said as he closed in. His hot breath teased her skin. His scent seduced her, sending a swirl of sexual tension racing through her body.
"I know," she replied, "Too bad you won't need it."
And with that, she crushed her lips to his. She lifted her hands and cupped his face. A small groan left him. The sound was something primal, something that struck a chord down deep inside her. It was as if a beast was on the verge of unleashing. He teased her mouth with his tongue until she opened for him. He pushed his tongue to hers, deepening their connection and along with their kiss. And she accepted him willingly. He kissed her, harder and deeper than she'd ever been kissed before. Mike was like no one else, taking her, ravishing her mouth. Her connection to him felt so strong, so real. Her heart raced as she settled into the rhythm of their tongue's' dance. And it was then that he settled both hands on her hips. Right then, right in that instant, she couldn't deny the achy feeling that told her how much she wanted him.
Excerpt. © Reprinted by permission. All rights reserved.

Book Info:
A dedicated fighter, Middleweight Michael Perez is willing to do whatever it takes to reach the top, and with his next fight scheduled at Madison Square Garden he's almost there. A self-proclaimed control freak, he plans to drive himself cross country to the fight. But when his manager insists a sports reporter tag along, thinking it will be good for public relations, Michael finds himself under the watchful eye of Ava Phillips.
Ava Phillips has made a career out of exposing the underbelly of professional sports. Her instincts tell her that sexy, moody Michael Perez's squeaky clean image is a cover for something more intriguing. Sharing the drive from Nevada to New York, Ava's interest turns physical. But as their relationship heats up and Ava unearths his past, will she expose Michael's darkness or succumb to the passions of a relationship she's only ever read about?
Book Links:

Meet the Author:
Jennifer Fusco began writing romance in 2010 as a way to expend the excess creative energy which wasn't exhausted by her day job.
A fan of all genres, Jennifer enjoys reading and writing contemporary romance. She loves creating incredibly flawed characters because, well, nobody's perfect.
She received her B.A in English from North Carolina State University, and today, lives in southwest Florida with her husband and son.
Website | Facebook | Twitter |