Today, HJ is pleased to share with you Lorelei James new release: 

Hang Tough.

In the new Blacktop Cowboys® novel from the New York Times bestselling author of Wrapped and Strapped, one woman learns that when it comes to cowboys, looks can be deceiving…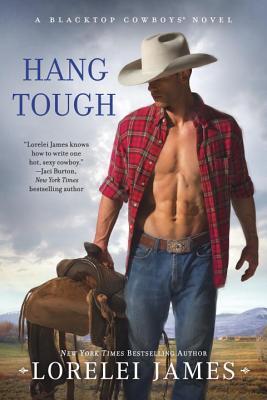 When Tobin Hale stepped in to stop Garnet Evans's son from railroading her out of her own home, he knew moving in with his favorite Mud Lily could be seen as strange. But nothing prepared him for the arrival of Garnet's fiery, beautiful granddaughter, Jade—or her assumption that he's up to no good…

While Tobin might be the hottest man Jade Evans has ever seen, his physical attributes won't distract her from protecting her grandma from his sweet-talking ways. But the stubborn cowboy digs in his boot heels and refuses to leave. Stuck in close quarters together, Jade learns Tobin is the real deal—a hardworking, fiercely loyal man and she's the one in danger of losing her heart.

And just when he was prepared to leave Muddy Gap behind, Tobin may have found the kind of woman worth sticking around for…

Enjoy an exclusive excerpt from Hang Tough: 
She'd made it. And for the first time since she'd left home, she allowed herself to be excited. If nothing else, she'd get to spend time with her grandma in her world. And looking around at the topography? Wyoming was a world unto itself.
For hundreds of miles there'd been nothing but flat land. Little in the way of trees, just sickly-looking bushes. She'd been tempted to pull the car over after a tumbleweed—an actual tumbleweed!—had blown across the road. But before she pulled out her phone to snap a picture, the wind bounced it over a fence and into a group of cows.
After cresting a hill, Jade noticed a long line of trees that didn't fit in this rugged setting. The rest of the area was craggy, with rock outcroppings here and there. She slowed on the gravel road and turned onto a driveway—also gravel—that bisected the tree line.
When the house came into view, she couldn't contain her laugh. GG's place was a mishmash of styles, a cross between a Grimms' fairy-tale cabin and something out of a Dr. Seuss book. The front door, curved on the top and painted a glossy purple, made it seem like you could walk through an eggplant.
But her amusement was short lived when that door opened and a big guy, wearing the kind of cowboy clothes she'd seen on TV, stepped out to block access to the house. With his arms crossed, his legs braced, his face hidden beneath his hat, his body language was perfectly clear: You will have to go through me to get inside.
That got Jade's back up. Who did this macho yokel think he was? She was Garnet's granddaughter. She had every right to be here. Him? Not so much.
Before Jade decided the best way to circumvent Mr. Large and In Charge, GG appeared beside him. She paused, grinned, clapped her hands and barreled down the steps.
Jade scrambled out of the car and met GG halfway.
GG had always been stronger than she looked, but still, GG shocked her when she picked Jade up and spun her around in a circle. Then she set her down and hugged her hard.
"You are as beautiful as ever." GG trapped Jade's face in her hands. "But I'm a little ticked off that your dad sent you to do his dirty work."
Jade knew her best defense was an attempt at ignorance. "GG—"
"Don't deny it, K, cutie pie? It'll save us both a lot of round and round if we lay our cards on the table from the start."
"I am happy to be here and very happy to see you."
"I'm happy to see that you didn't pull up in a dadgum U-Haul." Her eyes narrowed. "Or are you the lead car and there's a parade of moving vans behind you?"
So she was paranoid. "No, GG. It's just me."
GG looped her arm through Jade's and started toward the steps. "You're here in time for lunch."
When they reached the porch, Jade noticed the cowboy sentinel now blocked access to the stairs.
"Tobin, you can lower them hackles. Come over here and meet my granddaughter."
His boot heels struck the wooden planks in measured steps that seemed to echo the beat of Jade's heart. She didn't look up until the man cast a shadow over her.
And her heart stopped completely. Oh man. He was steal-your-breath-and-common-sense handsome. Tall and broad and just . . . big all over. The stubble on his jaw wasn't affected like the city guys she knew who didn't shave in an effort to appear more manly. This guy probably scared his razor away. He probably hadn't shaved because he had important manly stuff to do and didn't waste time with trivial stuff like running a blade over that beautifully chiseled face.
Her gaze wandered up to his eyes, which were an arresting blue-green. Had to be contacts. No one's eyes were that color without enhancement. Regardless. Those eyes were as cool as his standoffish demeanor. His lips were flattened into a thin line too.
She bristled when his gaze slowly took in every nuance of her face as if attempting to put the pieces together. That scrutiny prompted her to step forward until they were boot tips to flip-flops, their bodies almost touching. Mr. Rugged Sexy-Eyed Cowboy needed to know that he didn't intimidate her.
"I'm GG's only granddaughter, Jade Evans. I can see by your confusion that I wasn't what you expected, so let me clear it up for you. Yes, I was adopted as a baby, but that doesn't mean—"
"Whoa, there, tiger. I wasn't questioning your parentage. And since I haven't seen pictures of you or your parents—ever—anywhere in this house, let alone seen any of you bother to step foot in Wyoming, I had no preconceived ideas about you."
Not the answer she'd been expecting. But he had managed to get in a dig about her family anyway.
"Now, now, no fighting. No need to get indigestion before we eat lunch, is there?"
Jade watched a sweet smile bloom across the man's face as he looked at GG.
"If you're truly making liverwurst sandwiches Miz G, I'll guarantee indigestion."
"Oh, you." GG flapped her hand at him. "I know you hate it, so of course that's not on the menu for today."
The way he pandered to GG ticked Jade off. "Excuse me, but I didn't catch your name."
That aquamarine-colored gaze winged back to her. "Tobin Hale."
"Tobin Hale," she repeated. "Is that one name? Like Billy Bob?"
He raised an eyebrow. "You're making a lot of assumptions about me, for us just meeting, Jade."
She smiled at him. "Assumptions about you, Tobin Hale, are exactly why I'm in Wyoming."
Excerpt. ©Lorelei James. Posted by arrangement with the publisher. All rights reserved.


Giveaway:

Print copy of HANG TOUGH (Blacktop Cowboys Novel) by Lorelei James
To enter Giveaway: Please complete the Rafflecopter form and post a comment to this Q:

What did you think of the excerpt spotlighted here? Leave a comment with your thoughts on the book…
Meet the Author: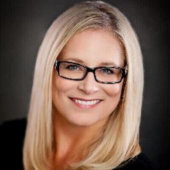 Lorelei James is the New York Times and USA Today bestselling author of contemporary erotic romances. Her novels include the Blacktop Cowboys® Series, featuring Wrapped and Strapped and Hillbilly Rockstar, the Mastered Series, featuring Caged and Unraveled, and the Need You Series, featuring Just What I Needed and What You Need. Her books have won the Romantic Times Reviewers' Choice Award, as well as the CAPA Award.