Today it is my pleasure to Welcome author
Ruby Lang
to HJ!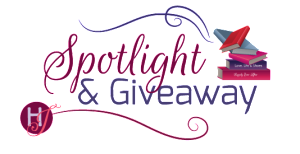 Hi Ruby and welcome to HJ! We're so excited to chat with you about your new release, Hard Knocks!
Please summarize the book for the readers here: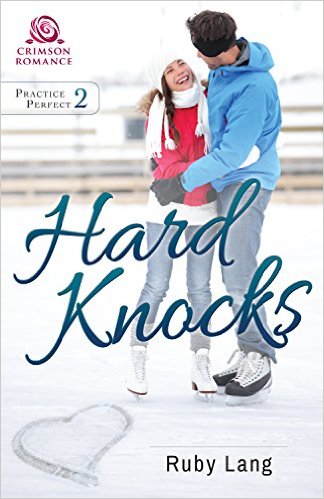 Dr. Helen Chang Frobisher wants to ban hockey from Portland in an effort to prevent the kind of concussive brain injury that plagues her father. Oregon Wolves player Adam Magnus is desperately trying to secure his career and his retirement in face of the Wolves's dismal record. Given his precarious position, Adam does not appreciate Helen's campaign—but he does appreciate her.
It's a bit of an enemies-to-lovers story, a bit of an opposites attract story. But they're never quite enemies, and never quite opposites.
Mostly, Hard Knocks is about mysteries of the brain, sex, and two people who don't know what hit them.

Please share the opening lines of this book:
What a day for seeing the sights, Helen Chang Frobisher thought as she entered the exam room and took in the two mountain ranges facing her.

In the chair: the Alps. On the table: the Andes.
Please share a few Fun facts about this book…
I used to work with a neurologist, who, likeHard Knocks' heroine Helen, was a ballet dancer before she became a physician.
A lot of my research (maybe more than was strictly necessary [OK, a lot more than was necessary]) consisted of drooling over Portland real estate and scenic views. I tried very hard to convince my husband to move to the Pacific Northwest while I was writing this book.
Zandra, the tic-tac-toe playing chicken, was based on a real chicken that used to match wits against tourists in New York's Chinatown.
If your book was optioned for a movie, what scene would you use for the audition of the main characters and why?
One of my favorite things about Helen is the way she won't let Adam intimidate her, even though he's big and brawny. One of my favorite things about Adam is that he likes Helen's spikiness. I'd love to see actors try to convey the characters' interest despite the contradictory signals they give each other in this scene:
"How is he?" asked Adam Magnus.
His voice was unexpectedly close to her ear.
"We'll keep him overnight for observation," she told him.
"We have an awaygame tomorrow."
She wanted to flip him the bird.
"Dr. Weber will confer with your team physician," she said crisply. "But the fact is, Mr. Beaufort has had a concussion. He needs to rest, and air travel would exacerbate his condition."
He was only looking out for his friend's job, she told herself. No need think the worst of him.
"Your turn," she said. "Sit down."
She should just go on her way, she thought. But for some reason, she needed to establish some sort of authority over him. And he did indeed have a head injury, minor though it was, and head injuries interested her.
"I've already been checked," he protested.
"Scientific curiosity. This isn't really an exam," she said, giving his sturdy chest a little push. "And you're not my patient, and I'm not really your doctor. Just call it an opinion."
"I guess some opinions are stronger than others," he said, with that glint again.
Mercilessly, she shone her penlight right into his laughing eyes. His pupils constricted immediately.
She went through the motions of an exam, but there didn't seem to be much to see, just as he had pointed out, she told herself. Alps was fine. More than fine.
What do you want people to take away from reading this book?
There are no perfect conditions under which to fall in love.
Homemade Pop-Tarts are amazing.
What are you currently working on? What other releases do you have planned for 2016?
I'm working on the last book in the Practice Perfect trilogy, Sarah's story. She's Helen's friend, an ob/gyn and a partner in medical practice they share with Petra (from my first book, Acute Reactions). Sarah's also the most opinionated of the three, and she's already livening up my pages.

Thanks for blogging at HJ!
Giveaway:

Ebook: Hard Knocks (Practice Perfect) by Ruby Lang
To enter Giveaway: Please complete the Rafflecopter form and Post a comment to this Q:

In Hard Knocks, Helen loves her popcorn, cereal, and—above all—Pop-Tarts. What's your favorite comfort carb and your favorite comfort read?
Excerpt from Hard Knocks:
A plate of salmon arrived, followed by some sort of root vegetable hash. There was also a plate of bruschetta with a green spread on it and a dish of halibut fritters. Helen wasn't hungry. Although she was interested in watching Adam Magnus as he peered at the food. He looked almost like a little boy as he took a tentative bite of the salmon and chewed thoughtfully. "That's good," he rumbled approvingly. "Although, I could probably eat three or four plates of this."
"They are small. I don't think it's against the rules to order more."
He grinned, then looked over at her. "Aren't you having any?"
"I ate a lot of popcorn at home," she said. "And cereal. Maybe there were some Pop-Tarts."
"I didn't see you as a Pop-Tart kind of girl."
"What does that mean? You don't find me sweet and delicious?"
"I figured you for something more complicated and harder to pronounce."
"Something hard to get my mouth around?"
She heard his light intake of breath even as he narrowed his eyes at her heavy-handed innuendo. When he spoke again, his voice was even.
"I thought of you," he said, pausing very deliberately, "as a more complicated flavor."
He bit into the bruschetta almost delicately, showing her his white teeth. Then he dabbed carefully at the corners of his mouth with a napkin.
His eyes gleamed.
Helen laughed, but her stomach felt tight and fluttery. She took a sip of wine. "This from a man who accessorizes with scarves."
"It's warm, not just jazzy.
"You're never going to let me live that word down."
He ignored her."To sum up, I'm a sophisticated gentleman with urbane and practical tastes and you're a Pop-Tart."
Helen sat back and marveled. "You know, the problem with you is that you're smarter than I'd like you to be."
"I think that might be your problem, not mine."
She looked at her glass. She was not getting tipsy. Still, she felt the warm pulses of excitement spreading across her body. She was going to do something reckless tonight. She deserved it.
As if in response, he touched his knee against hers and didn't withdraw it this time. She put her hand on his elbow. His bicep looked temptingly hard. It tightened as she traced it with her index finger.
Excerpt. © Reprinted by permission. All rights reserved.
Book Info:
Neurologist Helen Chang Frobisher is on a mission to ban hockey from Portland to prevent the kind of concussive brain injury that plagues her father. Oregon Wolves player Adam Magnus is desperately trying to secure his career and his retirement despite the team's dismal record.
But while the two spar in public over the future of a sports franchise on the brink, in private, they battle an impossible attraction. When their no-strings-attached fling turns into the real thing, Helen and Adam must decide what's really important to them. Will their relationship end up in the penalty box, or are they a winning combination?
Book Links:

Meet the Author: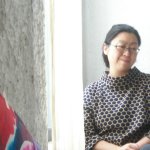 Ruby Lang is the pen name of non-fiction and short fiction writer Mindy Hung. She is pint-sized, prim and bespectacled. She enjoys running (slowly), reading (quickly), and ice cream (at any speed). She lives in New York with a small child and a medium-sized husband.
I'm on Twitter @RubeLang. You can also check out my website www.rubylangwrites.com or email me at rubymydear@gmail.com