Today it is my pleasure to Welcome author
Marquita Valentine
to HJ!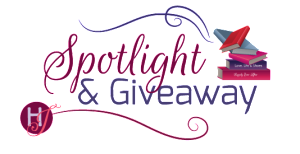 Hi Marquita and welcome to HJ! We're so excited to chat with you about your new release, Hard to Fall!
Please summarize the book for the readers here: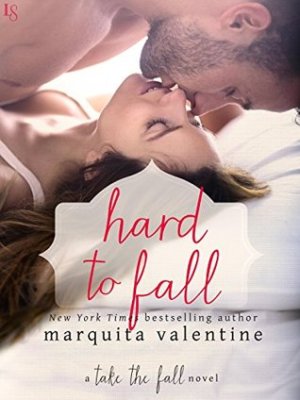 It's about two people who seem opposites in nearly every way, but ultimately want the same thing–love and acceptance.

Please share the opening lines of this book:
For me, family comes first and before you get that oh, isn't he just the sweetest, allow me to disabuse you of the notion. It's our family business that comes first and it's American as the Declaration of Independence.
Walkers are career politicians.
Please tell us a little about the characters in your book. As you wrote your protagonist was there anything about them that surprised you?
Hayden Walker comes from a very powerful and wealthy political family, yet he wants nothing to do with that. He's the type of guy who wants to be known for what he does and if he suceeds or fails, it has everything to do with his performance and not his last name. Saylor Dean also comes from a wealthy and powerful family, but she doesn't feel wanted at all. Instead of feeling sorry for herself, she opens an animal shelter and tries to find them forever families.
I think what surprised me is how easily they fell for one another and how romantic their relationship was. They truly cared for one another and wasn't afraid to admit that, even if they were hesitant about admitting their love.
If your book was optioned for a movie, what scene would you use for the audition of the main characters and why?
He glances around the room, then brings his sexy gaze back to me. "What I mean is that I want something different and you're it."
Nose scrunching, I sit back a little. "You want different, as in weird?"
"I like the beat of your drum." He smiles at me, then his face grows all serious. "I've gone out of my way to see you, to have lunch with you, and to come to this class just so I can sit near you. Be near you. I want to know why you appeal to me so much."
I snort. "Because I have a great boobs and awesome hair."
His gaze dips to my chest, lingering there for so long that my nipples tighten. "Not going to argue with that."
What do you want people to take away from reading this book?
That love and communication can overcome anything.
What are you currently working on? What other releases do you have planned for 2016?
I'm currently working on final edits for Royal Scandal, the first book in a super sexy and fun series about royal siblings exiled to America. Royal Scandal releases January 24th!

Thanks for blogging at HJ!
Giveaway:

Ebook: HARD TO FALL by Marquita Valentine (Gifted via Amazon)
To enter Giveaway: Please complete the Rafflecopter form and Post a comment to this Q:

Who would you rather be rescued by–a hot firefighter or a hot cop? Why?
Excerpt from Hard to Fall:
He lifts up my chin with one finger, then frames my face with his hands.
I know what's coming next. I love how he kisses. Love how he holds my head in his hands like I'm made of something so precious that he can't bear the thought of hurting me.
"I'm sorry for making you cry," he says, lips inches from mine.
"Thank you." What else can I say?
He brushes his mouth against mine and desire surges so hard inside of me that my knees wobble. "Just so we're clear, I'm not kissing you because I feel sorry for you. I'm kissing you because I'll go out of my mind if I don't."
Excerpt. © Reprinted by permission. All rights reserved.

Book Info:
As a hardworking, hard-partying firefighter, Hayden Walker values his career and his freedom. But as the eldest son of a U.S. senator, he agreed long ago to follow in his father's footsteps and run for office, and that means settling down and marrying the picture-perfect wife. Hayden just isn't ready for that sort of commitment . . . not with women like beautiful, curvy Saylor Dean—the naughty bridesmaid he recognizes the morning after his buddy's wedding—tempting Hayden to stay single forever.
The unwanted love child of a well-known politician, Saylor has always felt isolated and alone, her only solace the animal shelter she runs in Forrestville. Then she meets Hayden at her best friend's wedding. During their impulsive and unforgettable night together, Saylor feels desired like never before—only to wake up and find that Hayden doesn't remember his drunken proposal, or their hasty marriage, or her. But when the truth comes out, Saylor finds it's a lot harder to fall out of love than in love.
Buy Links: Amazon | Barnes & Noble
Meet the Author:
Marquita Valentine is the New York Times and USA Today Bestselling Author of contemporary romance.
Since first taking the plunge in July of 2012, Marquita has appeared on the Top 100 Bestselling Ebooks Lists on iBooks, Amazon Kindle, and Barnes&Noble. She's been called "one of the best new voices in romance" (Guilty Pleasures Book Reviews) and her books have been accused of being "a sexy, fun, and slightly addicting contemporary read" (The Book Queen).
When she's not writing sexy heroes who adore their sassy heroines, she enjoys shopping, reading, and spending time with her family and friends. Married to her high school sweetheart, Marquita lives in a seriously small town in the south with her husband, two kids, and a dog.
Social Media Info:
Facebook: https://business.facebook.com/AuthorMarquitaValentine
Twitter: @AuthorMarquitaValentine
Instagram: marquitaval
Website: http://www.marquitavalentine.com/