Today it is my pleasure to Welcome author
Incy Black
to HJ!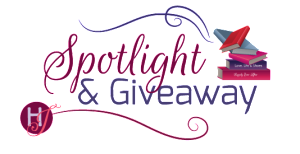 Hi Incy and welcome to HJ! We're so excited to chat with you about your new release, Hard to Protect!
Tell us about the book with this fun little challenge using the title of the book: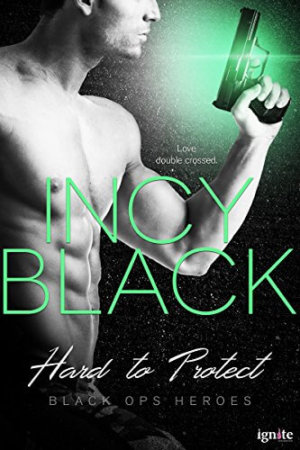 H is for Hazard
A is for Alpha hero
R is for Resistant
D is for Driven
To
P is for Protect
R is for Revenge
O is for Orgasm (triple)
T is for Trapped
E is for Eye-watering
C is for Compromise
T is for Trouble—a lot of it.
Please share the opening lines of this book:
Don't laugh… Don't laugh… Do. Not. Laugh… Don't…
The very idea of him obeying an order to shag on demand like a prize stallion put out to stud was as hilarious as it was offensive.
Please share a few Fun facts about this book…
Will Berwick is my version of a Beta hero—hah!
Will Berwick has a thing about tinned peaches.
The entire plot of Hard to Protect grew from two short, random sentences: "Him bait a honey-trap? Not bloody likely!"
Ice Queen Angel Treherne has a wild side, which she keeps firmly under wraps—until Will Berwick starts messing with her.
Will Berwick is a commitment-phobe, his motto: Have fun. Move on fast.
Was there a scene in this book that was harder to write than others?
Will Berwick's soul-baring moment was a bitch to write because he takes to his knees for no man or woman—Angel proves the exception.
"Will—"
"No, Angel. Let me finish. This is me. The good, the bad, the ugly. A man who needs you. A man not afraid to love you, because he's already right there. A man without one barrier raised, hoping to God that's enough for you. And if it isn't, tell me, and I'll try harder. For eternity, if that's what it takes. I'll—
"Please, Sunshine, don't cry, you're tearing me apart here."
And she was. He rooted his feet to the floor. Reaching for her, touching her might sway her choice. Good for him, but she needed to choose without any subtle coercion from him. Even if the waiting killed him.
Excerpt. © Reprinted by permission. All rights reserved.

What do you want people to take away from reading this book?
You need to walk a thousand miles in a person's shoes before judging them. That the truth lies not in what people show you but rather in what they keep hidden.
Thanks for blogging at HJ!
Giveaway:

$10 Amazon Gift Card
To enter Giveaway: Please complete the Rafflecopter form and Post a comment to this Q:

Your best friend does something that costs them your loyalty and friendship. What?
Book Info:
Volcanic hot and ambitious Special Agent Will Berwick doesn't give a damn what his orders are; he's not taking the enemy—the lovely but arctic Dr. Angel Treherne—to bed. Oh, he'll root out her secrets, but on his own terms.
Caught up in a tangled web of deceit and betrayal, Angel trusts no one—certainly not alpha-cocky, cunning Will Berwick. First he's hostile, then he's charming. Why? What's he hiding? With her life on the line, she needs to know. Preferably without losing her heart in the process.
Buy links:
Amazon: https://www.amazon.com/dp/B06XC52RPT
B&N: http://www.barnesandnoble.com/w/1125854618
iBooks: https://itunes.apple.com/us/book/id1210059426
Kobo: https://www.kobo.com/us/en/ebook/hard-to-protect
Goodreads: https://www.goodreads.com/book/show/34212086


Meet the Author:
It took a swan dive from a roof to convince Incy (aged 5) that she could not fly. Bruised but undefeated she retreated deeper into her make-believe world of superheroes and arch villains where good always triumphs over evil—eventually. When her imagination gets too crowded, and the voices in her head too loud, she depopulates by spilling her characters and events onto paper.
When not fighting injustice and righting wrongs on 'Planet Incy' she works as a Marketing Director, and slaves as a cook, cleaner and homemaker. Unfortunately, her law degree languishes unused, the distinction between good and evil proving too worrisome in real life.
Now living in the West Country (UK), her five children are well versed in what scares her (most things) and delight in pushing her neurotic buttons—at their peril.
Connect with Incy Black: