Harlequin Summer Reads Giveaway!
Fill up your beach bag and eReader with these perfect summer reads from Harlequin!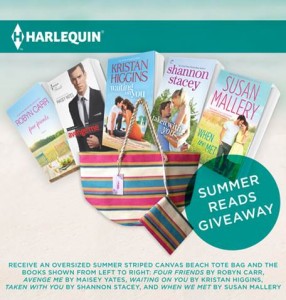 Waiting on You by Kristan Higgins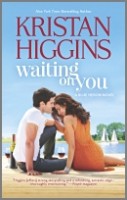 Is your first love worth a second chance? A family emergency has brought Lucas Campbell back to town, and Colleen O'Rourke has to let her guard down to have a second chance with the only man who has ever broken through her defenses. HQN
When We Met by Susan Mallery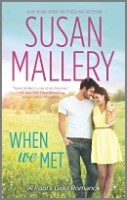 In Fool's Gold, California, PR woman Taryn Crawford can go toe-to-toe with any man. But then dark, dangerous, former special-ops agent Angel Whittaker targets her for seduction and challenges her to resist his tempting kisses. HQN
Four Friends by Robyn Carr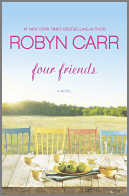 From #1 New York Times bestselling author Robyn Carr comes the story of four friends determined to find their stride. Ultimately, each will discover what it means to be a wife, mother, lover, friend…and, most important, her true self. MIRA
Taken with You by Shannon Stacey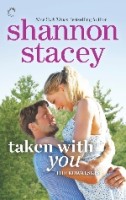 Hailey Genest has seen most of her friends marry and have babies, and she's happy for them, but it was a lot easier before she hit forty. Then she meets game warden Matt Barnett on a camping trip and he can't resist pushing her buttons, even though she's made it clear that the rugged, outdoorsy type just isn't for her. Carina Press
Avenge Me by Maisey Yates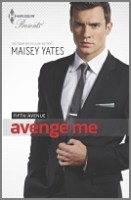 Austin Treffen was born into a world of privilege, but behind its gilded doors lies a corruption so sordid New York's elite would never believe it—especially as his famously philanthropic father is at its core! One earthshattering night with Katy Michaels unlocks their most passionate desires and the key to bringing his dad's reign to an end. Series Trade
Dash of Peril by Lori Foster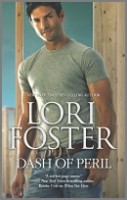 To bring down a sleazy abduction ring, Lieutenant Margaret "Margo" Peterson has set herself up as bait. But recruiting Dashiel Riske as her unofficial partner is a whole other kind of danger. When Margo is threatened, charming, masculine Dash reveals a dark side that may just match her own. HQN
The Apple Orchard by Susan Wiggs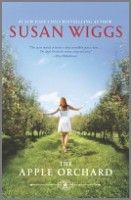 #1 New York Times bestselling author Susan Wiggs brings readers into the lush abundance of Sonoma
County in a story of sisters, friendship and the invisible bonds of history that are woven like a spell around us. MIRA
The Marriage Pact by Linda Lael Miller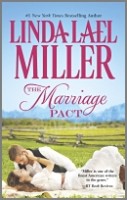 The women of Bliss County are ready to meet the men of their dreams! See how it all begins in this enthralling new series by #1 New York Times bestselling author Linda Lael Miller. HQN
Burned by Sarah Morgan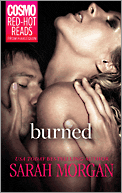 Rosie Miller is a black-belt personal trainer at Fit and Physical gym. She loves her job and her life. Her zen is seriously compromised, however, when Hunter Black—her former coach and lover—becomes her new boss, and Rosie decides she and Hunter are going to play by her rules. Cosmo Red Hot Reads by Harlequin
Flying by Megan Hart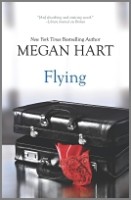 Every other weekend, Stella buys a ticket on the next flight out of town and leaves her life behind. Home is a place with too many memories. As soon as she arrives at her destination, Stella visits the airport bar and waits for the right guy to come along. When Stella meets the enigmatic Matthew in Chicago one weekend, she hits some serious turbulence. MIRA
Where Earth Meets Water by Pia Padukone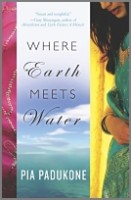 Karom Seth should have been in the Twin Towers on the morning of 9/11 and on the Indian shores in 2004, when the tsunami swept his family into the ocean. His absence from these disasters has left him with crushing guilt. Spanning the globe from New York to India, Where Earth Meets Water is a stunning portrait of a quest for human understanding and a wise exploration of grief, survival and love in all its forms. MIRA
Burning Dawn by Gena Showalter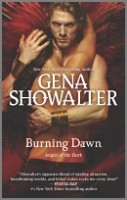 New York Times bestselling author Gena Showalter returns with a sizzling Angels of the Dark tale about a winged warrior renowned for his ruthlessness and the woman who becomes his obsession. HQN
Immortal Hunter by Kait Ballenger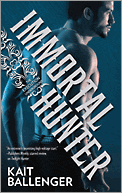 As an exorcist, David Aronowitz grew up the target of demonic assassins. Now he's a member of the Execution Underground, and hellspawn everywhere fear his name. Then a demon slips into the body of the only woman he's ever loved, and David confronts the heartbreak of their past to save her. HQN Digital First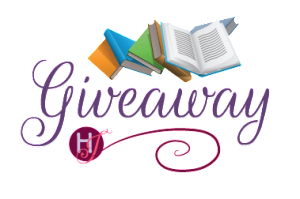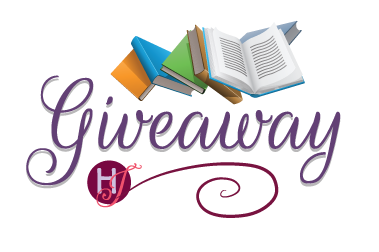 GIVEAWAY:

One lucky commenter will receive a Tote bag full of these great Summer Reads from Harlequin: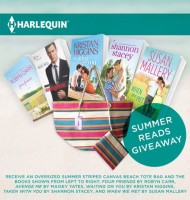 Waiting on You by Kristan Higgins
When we Met by Susan Mallery
Four Friends by Robin Carr
Avenge Me by Maisey Yates
Taken With You by Shannon Stacey
Shipping: North American only.
To Enter Giveaway: Please complete the Rafflecopter form and post a comment to this Q:

What are your plans for the Summer?