Today it is my pleasure to Welcome author
Sawyer Bennett
to HJ!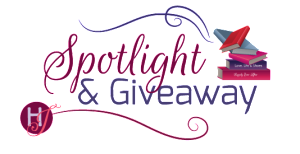 The New York Times bestselling hockey series featuring the Carolina Cold Fury continues as the team's most notorious party animal gets blindsided by the one that got away.
Please summarize the book for the readers here: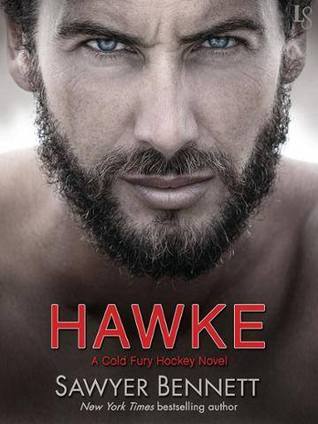 Hawke is a second chance romance. Hawke Therrien has found himself face-to-face with Vale Campbell, the girl that broke his heart years before. As we've all learned in life, there are two sides to every story, and he finds that he isn't the only one that has been carrying hurt and anger all this time. This book is about not only his career with the Cold Fury, but also their journey of learning to let go of the hurt, and finding a way to trust one another again.

Please share the opening lines of this book:
"Dude…you are going to miss your fucking plane. We do not have time for this shit," Oliver says in warning as we pull up in from of Vale's father's house.

My head is pounding, my throat is dry, and I feel like I'm about ready to hurl.
Please share a few Fun facts about this book…
Vale comes to the Cold Fury from a stint working with the Buckeyes. I had to throw that in there, because I am a huge Buckeye fan. O-H…
All four of the other Cold Fury heroes make at least a minor appearance in Hawke.
I wasn't 100% sure where I wanted to take this story when I started writing it. I knew I wanted a second chance romance, but that was about it. Once I began writing, it all started to flow and become what you see today.
If your book was optioned for a movie, what scene would you use for the audition of the main characters and why?
When Hawke and Vale first interact for the first time, after having broken up and not spoken to one another for seven years. Here is a snippet:
Vale turns to face me and asks, "Left knee?"
"Yeah," I say with surprise.
"I looked up your medical chart while you were getting undressed," she says by way of answer to an unasked curiosity. "Arthroscopic medial meniscus repair two years ago."
"Yeah. Sometimes it feels a little loose. A good taping is all it needs."
She nods and steps up in between my legs that dangle over the table. She's not wearing perfume, but a subtle floral scent hits me . . . must be her shampoo. I look down at her as her fingers go to the inside of my knee, pushing in firmly.
"Any soreness?" she asks.
"Nope."
"Clicking or popping?"
"Nope."
"Locking?" she inquires as she lifts her face to mine.
Clear, green eyes on a perfectly polite and professional face.
"Nah," I tell her, suddenly wanting her to step back and away from me. "Just feels a little loose."
"Okay," she says, laying a soft pat on my thigh. It's nothing but a move of reassurance, but I feel it all the way through to my gut.
What the fuck?
Vale grabs her supplies and gets to work taping my knee. I watch her with narrowed eyes, wondering how she got to be here. How did she go from supremely fun party girl with absolutely no aspirations all the way to the athletic training department of the Cold Fury . . . my new team?
Why in the hell have our lives collided again?
"So how are you?" I find myself asking without the foggiest clue why. I mean, do I really care?
Apparently, I do, because when she doesn't answer right away, I almost bring my fingers under her chin to make her lift those eyes to me. But she clears her throat and says, "Fine. Happy to be here and all that."
She starts an elastic bandage, holding it deftly to the inside of my knee with the thumb of one hand and starts a practiced, tight wrap. I wait for more but she stays silent.
So I prod. Because . . . well, fuck if I know why.
"What made you decide to go into athletic training?" I ask.
She gives a nonchalant shrug. "Just thought I'd follow in my dad's footsteps, you know?"
I don't buy her blasé tone for a minute. "You never wanted to do that before."
Vale finally lifts her face and looks at me intently. "Well, things change, don't they?"
"Yeah, sure they do. But why?"
Why the new career path? Why did you dump me all those years ago? Why did you refuse to tell me why?
Why, why, why?
She finishes the wrap, holding the end while taping it with the precut pieces. "There you go," she says, stepping back.
What do you want people to take away from reading this book?
There are two sides to every story. Make sure you know both.
What are you currently working on? What other releases do you have planned for 2016?
2016 is shaping up to be a busy, busy year! There will be one additional Cold Fury release this year, plus I am launching the all-new Sugar Bowl series in May. On the indie side, I will have three additional releases in the Wicked Horse series, and who knows what else I might decide to whip up. Maybe some more Legal Affairs?

Thanks for blogging at HJ!
Giveaway:

Ebook: HAWKE: A Cold Fury Hockey Novel (Gifted via Amazon)
To enter Giveaway: Please complete the Rafflecopter form and Post a comment to this Q:

If I were to take on another sport-themed series, what sport would you like to see?
Book Info:
Off the ice, elite defenseman Hawke Therrien enjoys his fair share of booze and good times. And why shouldn't he? He's worked his way up from the minor leagues and made himself a star. The only thing Hawke misses from that life is the pierced, tattooed free spirit who broke his heart without so much as an explanation. She's almost unrecognizable when she walks back into his life seven years later—except for the look in her eyes that feels like a punch to the gut.
Vale Campbell isn't the same girl she was at twenty. As crazy as she was about Hawke, her reckless behavior and out-of-control drinking were starting to scare her. She had to clean up her act, and that would never happen with Hawke around. Cutting him loose was the hardest thing Vale ever had to do—until now. Because she's still crazy about Hawke. And if he could ever learn to forgive her, they just might have a future together.
Buy Hawke:
Amazon: http://amzn.to/1MeID67
B&N: http://bit.ly/1UYMtI1
iBooks: http://apple.co/1W5qCvu
Google Play: http://bit.ly/1KsZdQe


Meet the Author:
New York Times and USA Today Bestselling Author, Sawyer Bennett is a snarky southern woman and reformed trial lawyer who decided to finally start putting on paper all of the stories that were floating in her head. Her husband works for a Fortune 100 company which lets him fly all over the world while she stays at home with their daughter and two big, furry dogs who hog the bed. Sawyer would like to report she doesn't have many weaknesses but can be bribed with a nominal amount of milk chocolate.

Sawyer is the author of several contemporary romances including the popular Off Series, the Legal Affairs Series, the Last Call Series and the Wicked Horse Series. She also writes the Cold Fury Series for Random House.
Facebook: https://www.facebook.com/bennettbooks/
Twitter: https://twitter.com/BennettBooks
Instagram: https://www.instagram.com/sawyerbennett123/
Goodreads: https://www.goodreads.com/Sawyer_Bennett