Today it is my pleasure to author
Emily March
to HJ!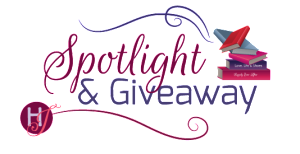 Two weary strangers are about to rest their burdens in Eternity Springs, where there's hope for every broken heart.
Please summarize the book for the readers here: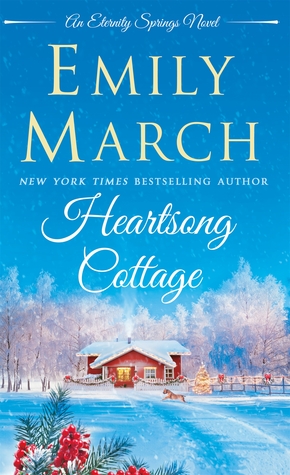 HEARTSONG COTTAGE is the newest release in my contemporary romance series set in a small Colorado mountain town. Eternity Springs is where broken hearts go to heal, so it's a perfect setting for the second chance at love story I tell in HEARTSONG COTTAGE.
Detective Daniel Garrett has dedicated his life to investigating cases involving missing kids, but he has never been able to find closure after the abduction of his own son. Shannon O'Toole is in hiding in Eternity Springs. The last thing she wants or needs is to fall in love with a man who hunts people for a living.

Please share the opening lines of this book:
"Daniel Garrett's eyes flew open to darkness and an unholy sensation of dread slithering in the pit of his stomach. He'd like to think it was due to the greasy plate of ribs he'd eaten with his dad last night at the Patriots game, but he knew better.
Something was off."
Please share a few Random facts about this book…
HEARTSONG COTTAGE is the 10th novel in my Eternity Springs series, but it's a stand-alone story.
Music plays an important theme in the book.
Shannon works with tile, so I did research for the book at the National Tile Museum in Lisbon.
HEARTSONG COTTAGE received a starred review from Booklist.
We have an Eternity Springs wedding, a birth, and a pregnancy in this story. I'm going to change the name of the series to Maternity Springs. (Okay, not really, but I do think I'll write a novella with that title.)
Please tell us a little about the characters in your book. As you wrote your protagonist was there anything about them that surprised you?
Daniel Garrett is former cop-turned-detective who has dedicated his life to searching for missing kids. He's a big, broad-shouldered guy but at his core, he's sentimental and old-fashioned. Shannon O'Toole is a pub manager/yoga instructor/cottage renovator who's looking to make a fresh start in Eternity Springs. She's smart, strong, and independent but she has secrets that make her question whether or not she can trust Daniel enough to share them.
What, in your mind, distinguishes this book from other books out there in the same genre?
I write "feel good fiction" centered around messages of hope and healing. Friendships and the community support play significant roles in the books, especially through the machinations of one particular character who may or may not be the town's very own angel.

Do you think there's a common trait or a je ne sais quoi that your heroes must have?
My heroes are all strong, honorable men—with a flaw or two they must overcome to win the day. I tend to write a lot of tortured heroes. My heroes are all men of deep emotion—the still waters run deep sort of thing.

Did any scene have you crying or laughing (or blushing) while writing it?
I loved writing a wedding scene that takes place at the beginning of this novel. It's the marriage of two characters from an earlier book in the series and the bride is described as having a "warrior woman attitude with a girly-girl style", so of course her wedding is over-the-top. I imagined her dress as being part Disney princess, part antebellum South and the ceremony included fireworks show and a sweet, Newfoundland dog as the ring bearer!

If your book was optioned for a movie, what scene would you use for the audition of the main characters?
I'd probably have to go with the scene in which the two main characters first meet. It takes place in a romantic gazebo during a wedding reception and begins with the heroine mishearing the hero's first name, the two arguing about the number one country songs, and escalates to a dance that ends in a night of passion that sets both on a course that changes their lives…
"In her broken smile, Daniel thought he recognized a kindred spirit, a lonely woman to his lonesome man. His response was as natural as the moth being attracted to a flame. He lowered his mouth and kissed her again."
What do you hope readers will take away from reading this book?
The characters in this book have dark backgrounds, but through the course of the story they are able to face their demons with each other's help and the help of their friends in Eternity Springs. I hope that readers will take away this message of hope, that they will carry with them the reminder to surround themselves with people who stand by them, and that they'll always remember that sometimes miracles do happen.

What are you currently working on? What other releases do you have planned for 2015?
I'm reading through the copy-edits of REUNION PASS, which goes on sale April 5th, 2016 and I'm writing CHRISTMAS IN ETERNITY SPRINGS which is scheduled for next fall. There's definitely more to come in Eternity Springs!

Thanks for blogging at HJ!
Giveaway:

2 Print copies of HEARTSONG COTTAGE
To enter Giveaway: Please complete the Rafflecopter form and Post a comment to this Q:

The heroine in HEARTSONG COTTAGE is remodeling a Victorian cottage to "flip." If you were to fix up your own "dream cottage", what must-have amenities and décor would you include?
Excerpt from Heartsong Cottage:
A glance down the block revealed the heavily pregnant Sage waddling toward Shannon's house. When she drew near, Shannon said, "You look miserable."

"I am miserable." Sage grimaced as she tucked a stray strand of wavy auburn hair behind her ear. "I honestly believed I'd have this baby early, but now I'm three days late. I'm having nightmares of going into labor at Gabi and Flynn's wedding."

Shannon eyed her friend's enormous belly doubtfully. "Surely you won't last that long. The wedding's still a week away."

"You wouldn't think so, but knowing my luck…" Sage rubbed the small of her back and nodded towards the house. "Let's change the subject and talk color. Color makes me happy. I can't tell you how much your phone call this morning cheered me. You gave me something fun to focus on rather than the noneventful state of my uterus. So, how can I be of assistance?

"Help me settle on a trim color, please." She pulled a stack of scrap wood from beneath her workbench and carried the three painted pieces toward the house. After lining them up against the cream-colored siding, she rejoined Sage. "I cannot make up my mind."

Sage pursed her lips and studied the display. "All three of those colors are lovely."

"That's precisely the problem. I know that color preference is as individual as a favorite ice cream flavor, but in this particular instance, I need to appeal to the widest range of potential buyers possible. At the same time, I need to make this place stand out."

"Are you worried about selling it?" Sage asked, nodding when Shannon silently offered her a glass of tea.

"A little. Flipping houses is not for the faint of heart, especially when you're trying to do it in a small town. I had planned to have the house finished before tourist season ended, but I fell behind schedule because I put in longer hours at the pub this summer than I expected."

Both women took seats in the lawn chairs. Sage chose a cookie to nibble at and observed, "Murphy's Pub's new patio is the bomb."

Shannon smiled. One of a handful of buildings in town that dated back to Eternity Springs' early days in the 1880s, the pub had seen both glory days where it served as a central gathering place for citizens and long stretches of time when the vast majority of visitors walked on four legs and sported tails. But Murphy's had good bones, something she'd seen on her first walk-through following her arrival in Eternity Springs. Bringing it back to life hadn't been as difficult a job as she'd first anticipated. It helped that a strong demand existed for a family-friendly watering hole in the growing town. "The patio's popularity caught me by surprise, I'll admit. Had I known how successful the project would prove to be, I'd have planned this one differently."

"How close are you to being finished here?"

"At least a month. Maybe six weeks. The kitchen is still a mess."

"So it won't hit the market until after tourist season," Sage said, nodding in understanding. "When traffic in town drops way down."

"Exactly. That's why I'm so concerned about color." Shannon's teeth tugged her lower lip as she studied the painted boards. "Ordinarily I'd go for the gentler red because it suits the neighborhood best. But instead of selling to drive-by tourists, I expect my buyer will have found it on the Internet, so I really need it to pop out in a photo. The yellow or hotter red might work better. What do you think?"

"Hmm…" Sage idly rubbed her glorious belly as she studied the house. "Will you plant flowers this late in the season?"

"Yes. Gabe said he'd trade a planting plan and labor for yoga classes for Nic." Gabe Callahan was a local businessman who'd trained as a landscape architect; Nic, his wife and the town's veterinarian. Their twin daughters would be second-graders this fall.

"You are the barter queen of Eternity Springs," Sage responded, her tone warm with admiration. "Do any of your yoga students actually pay cash?"

Shannon taught yoga three mornings a week, and considering her particular situation, she'd found that barter worked very well for her. "A few. I haven't managed a local source for my nursery needs, though, but I'm working on it. I'll–"

She broke off abruptly upon seeing the startled look on her friend's face. "Not your kind of nursery, Sage. Flowers. Shrubs. Grass seed."

"Oh. Of course. I have babies on the brain." She paused, then added. "That said, if you're interested in a local source for my kind of nursery…"

"I own the only pub in town," Shannon pointed out. "My cup runneth over with local sources offering to fill that particular need."

Not that she ever took them up on the offers. Shannon wasn't one to sleep around, and she couldn't in good conscience begin a relationship with a man when reality meant she might have to pick up and leave town at a moment's notice. Walking away from things like houses or businesses was one thing; doing it to a man she cared about enough to sleep with was something else entirely.

"I know you get hit on all the time. I've watched it happen when Colt and I are at Murphy's. Besides, men are suckers for big brown soulful eyes. But Colt has a friend–"

Shannon rolled her eyes. "So back to color choice?"

"I suggest you go with the spicy red. This is such a darling house, and I think red adds an air of romance."

Romance. Hmm. Shannon eyed the cottage with the word in mind. Sage was right. With all the gingerbread painted red, and with the right shutters, it could look like a valentine. "I could add a few cutesy heart touches to drive the point home. I hadn't thought of that."

Just showed how far away was any idea of romance from her thoughts.

"That would be darling. You could come up with a name for the house… Love-something Cottage."

A name popped into Shannon's brain like an angel's whisper. Heartsong Cottage.
Excerpts. © Reprinted by permission. All rights reserved.

Book Info:
Haunted by the loss of his wife and son, Daniel Garrett left the police force to devote his life to finding missing children. But he still hasn't found a way to mend the wounds of his past-until he attends a wedding in the small mountain town of Eternity Springs…and meets a beautiful, intriguing woman who offers a glimpse of something Daniel thought he'd never have again.
Shannon O'Toole isn't looking for romance. Ever since her fiancé's death, she created a quiet life for herself restoring Victorian cottages. Still, she can't deny her attraction to the handsome, broad-shouldered stranger. Daniel makes her feel things she's hasn't felt in years-including the desire to share her secrets. But can Shannon trust a detective when doing so could bring danger to her cottage door? In Eternity Springs, anything-and everything-is possible…


Meet the Author: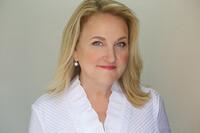 Emily March is the New York Times, Publishers Weekly, and USA Today bestselling author of over thirty novels, including the critically acclaimed Eternity Springs series. Publishers Weekly calls March a "master of delightful banter," and her heartwarming, emotionally charged stories have been named to Best of the Year lists by Publishers Weekly, Library Journal, and Romance Writers of America.