Today it is my pleasure to Welcome romance author
Teresa Carpenter
to HJ!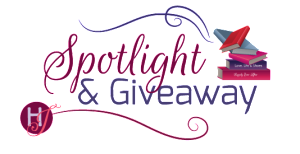 Hi Teresa and welcome 🙂
If you were written about in the newspaper, on the front page what would the headline say? Why?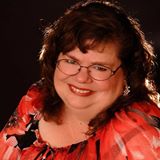 WORLDS BEST AUNT!
I don't have children of my own, but I have lots of nieces and a couple of nephews(30 years apart in age). Yep it was all girls for a long time. Now we have great grandkids coming along, it's more even. I enjoy spoiling them all. You'll find many of their names in the pages of my books.
Would you rather…have 3 wishes in 10 years or 1 wish today? Why?
One wish now. Who knows if you have ten years?
Let's talk about your newest release: Her Boss By Arrangement
If you had to summarize the book for the readers here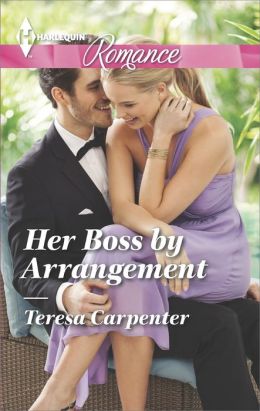 I'm terrible at summarizing stories, so I'll share the blurb:
Resisting Mr. Off-Limits!
Owner of Obsidian Studios Garrett Black may be scarred both inside and out, but with the Hollywood Hills Film Festival fast approaching, there's no time for distractions. Especially not those as tempting as event coordinator Tori Randall….
Who cares if he's gorgeous? Tori's frustrated by this brooding CEO's aloof attitude and near-impossible demands. Even if Garrett wasn't her boss, she'd never risk her heart to another emotionally closed man. Normally she'd run in the opposite direction…so why does she feel so compelled to stay?
Please tell us about the characters in your book?
Tori is a twin, she started socializing in the womb. Garrett is a loner, less chance of being hurt that way.
Garrett is owner of Obsidian Studios and Tori co-owns By Arrangement, an event coordinating company hired by Obsidian Studies to handle several events and premiers at the upcoming Hollywood Hills Film Festival.
Tori is sweating working with Garrett. She's already had a few run ins with him and she prefers not to repeat the experience any more than necessary. He's rude, arrogant, and unreasonable. But that's not even what bothers her. The fact he's seriously hot bothers her. It messes with her concentration and threatens her professionalism. He's a powerful man in a billion dollar industry. One word from him could send By Arrangement toppling.
But what really gets to her is his brooding vulnerability. All too familiar with the destructive force of repressed feelings, she easily recognized the anguish simmering in his silver eyes. She feels for him, but nothing, not his seriously mag car, a Maserati Spider convertible, or his manly beauty can tempted her to go there again.
As you wrote your protagonist was there anything about them that surprised you?
Tori's bluntness surprised me. But it was the perfect foil for Garrett's cynicism. An d Garrett got to me.. I always fall in love with my heroes, we'll call it a perk, but Garrett really got to me with his dark and brooding ways. I wish you joy in his journey to love.
What scene did you most enjoy writing? Why?
This is a Christmas book and Garrett has missed out on many of the joys of the season. Tori drags him Christmas tree shopping and we discover a softer side to this hard edged character.
"Here we go. Six feet, that's what we're looking for." Tori trudged down a narrow alley of Christmas trees, reached down and grabbed one by the spine and pulled it up for Garrett's appraisal.
"That one's good." He declared.
"Nice try," she chided. "There's a big hole on this side. Remember you're looking to impress three hundred of your closest friends."
He scowled at her and shook his head. She set it down and bent for the next. After the fourth tree and catching him looking at her backside, she demanded. "What's wrong with this one?"
"It's bottom heavy."
"Bottom heavy my –"
"Wow Mommy that one is booitful." A young voice said with awe.
Tori looked behind her and down, way down to a little boy with a blue knit cap on his head. He stood hands on hips staring up at the tree she held.
"You like this one?" she asked him.
His small head bobbed up and down. "It's booiful."
"Sam!" A young woman with dark hair and a baby in her arms struggled up to them. "Sam, I've told you not run off like that."
"But Mom I founded the perfectest tree." Sam held his arms wide as if he'd personally conjured the tree.
The joy on his face reflected the true magic of the season. Tori's heart melted at his innocent delight.
"Oh baby, it is pretty, but these people have already chosen it." She stood and faced Tori and Garrett. "I'm sorry."
"No need." Tori smiled, happy to inform her, "In fact, we aren't taking this tree if you want it."
The woman's pale skin pinked as she shook her head. "No. It's out of my budget. Come on Sammy."
"But Mom!" The boy protested loudly. "They said we could have it."
Tori met Garrett's gaze over the kid's head. He hunkered down to talk to the boy. "Sam, you need to listen to you mother. She need's you to be a good boy and help with your little sister. Can you do that?"
"But this is our tree." His mouth trembled. "Mommy wants to leave it."
"Sometimes Mommy's need to make hard decisions." Garrett explained. "Getting a smaller tree might allow her to get you and your sister a nice present."
"A present?" Sam blinked.
Garrett nodded.
"I'm sorry Mommy." Sam moved over and tucked his little hand into his mother's. "We can get another tree."
"Thank you." Sam's mother bobbed her head in appreciation at Tori and Garrett then started to turn away.
"Actually," Garrett stopped her. "Since Sam is being so good, we'd like to give him a present. If you don't mind?"
Clearly uncertain, the woman gently bounced the baby while she made up her mind. She glanced down at Sam who stood silently at her side. Finally she shrugged. "He is being good, so okay."
"Excellent." Garrett waved the freckle faced attendant over. "We'd like to give him this tree."
"Yipee!" Sam hopped up and down.
"Oh but," the mom protested, "it's too much."
"Please accept it." Tori handed the tree off to the teen and dusted her hands together. "Believe me he needs the points with Santa."
The woman gave Garrett an odd look, but a tug on her hand pulled her gaze down to her son. At his pleading expression, she gave in. "Thank you both. You're going to make great parents someday."
"Oh no." Tori objected. "We're not –"
"Ready?" The woman supplied. "I understand. You have that newlywed glow. Enjoy your time alone. But believe me kids truly are a blessing. You made Sam very happy. For that I wish you both a merry Christmas."
Careful not to glance at Garrett, Tori decided to let it go rather than embarrass everyone with awkward explanations. "Happy holidays to you, too."
Once the small family wandered off to collect their tree, Tori confronted Garrett. "That was incredibly sweet."
He lifted one shoulder in a half shrug, his expression as stoic as ever. "He's a good kid."
"Yeah." She nodded, continuing to pin him with an inquiring gaze. Finally a hint of red appeared in his cheeks.
"And apparently I need Santa points."
What scene was the hardest to write? Why?
The twins are instinctive matchmakers, which gets them into trouble when starlets they've setup decide Garrett would be easier to work with if he had a woman in his life. Circumstances require Tori to match Garrett up with three dates. It's always hard to show the hero with another woman when he clearly belongs with the heroine. The trick is to keep the focus on the right woman.
The film festival chose a rooftop ballroom in a beautiful old hotel on Sunset Boulevard for the opening reception. Garrett looked on the red carpet as a necessary evil. His strategy involved powering forward until a microphone got shoved in his face.
His date, Mari, carried herself well. Exotic brown eyes changed her average features from plain to interesting. Her floor length navy sheath dress clung to slim curves. When asked what she was wearing, she simply replied she'd picked it up at boutique in Hollywood.
"And here we have Garrett Black, the new president of Obsidian Studios." A perky blond from a primetime entertainment show stepped into his path. He exchanged pleasantries. Then she asked, "What's it like being on the executive side of the industry? Does it mean you've given up directing?"
"I'm still evaluating my options." He responded vaguely, then added, "The studio is excited to celebrate its ninetieth anniversary at the film festival."
"Yes, the party is being held at The Old Manor House from the classic horror film." The woman gushed. "I have to say it's one of the events I'm most looking forward to."
"I'm glad to hear it. I hope to see you there."
"I wouldn't miss it. Thanks Garrett Black." The blond nodded to them and moved to her next victim.
Garrett mixed up his comments to include some of the premiers planned for the film festival but by far the most enthusiastic reaction was anticipation of the anniversary party. He had to hand it to Tori, she'd made the right call there.
As if her name magically conjured her, the crowd parted and there she stood. He was used to seeing her in black or jeans. Tonight she wore a short dress in holly berry red. The dress clung and shimmered with every move she made. The bodice angled up to ring her neck leaving her beautiful shoulders bare.
When she turned, he nearly choked on a sip of Champagne. The back consisted of a single red strip from her neck to her waist. She'd bundled her long, blond tresses into a loose bun on top of her head, leaving all her silky skin on display.
His fingers twitched with the need to touch.
She glowed bright as a flame and with her ready smile she brought light and warmth wherever she went. He felt it all the way across the crowded room.
"Garrett. Garrett?" A hand touched his arm and he glance down into Mari's slanted gaze.
"Did you want to mingle?" she asked.
"Yes, of course. Is there anyone in particular you'd like to meet?" He found there usually was.
She brightened. "Do you think Meryl Streep is here?"
How novel. It was usually George Clooney.
"Possibly, shall we see?" He offered her his arm and they made a turn around the room.
He tried, and failed, to keep his eyes off Tori. She drew him like an elf to Santa's workshop. She was a bright gift he longed to unwrap.
He'd been surprised to get her email informing him of his date for tonight. It just felt wrong. He'd even considered suggesting the two of them pretend to hook up to satisfy her need to please the starlets.
But once he thought about the situation, he realized it would be a mistake to let the feisty minx get any more entrenched in his life. He already had to deal with constant recollections of her passionate caring, of being wrapped in her arms. Any insecurity he felt about his leg vanished under her soft touch. She never flinched as she kissed each scar.
He still smelled her in his house, still heard the echo of her chatter.
Who knew he'd miss it?
Who would you cast in the role of your characters if your book was optioned for a movie?
Ali Larter and Colin Farrell.
If you could have given your characters one piece of advice before the opening pages of the book, what would it be and why?
Great reward requires great risk, keep your mind and heart open. I know, I know, easier said than done.
What are you currently working on? What other releases so you have planned for 2014?
In June I had my first collaborative novella released. Project: Dream Girl written with fellow author Jill Limber is a follow-up story to The New Year's Eve Club series. It's about finding love right in front of you even when you're looking in other directions.
And the sequel to Her Boss By Arrangement, A Pregnancy, A Party, And A Proposal will be out in February 2015. Sounds like it should all be in reverse, huh? It's actually quite accurate. My title was Her Fiancee By Arrangement.
Thanks for blogging at HJ!
Giveaway:

I'll be giving away a print or ebook copy of my April Harlequin release Kiss Stolen From A Prince. Print copy in US only.
Here's the blurb:
When royal duty calls…
Charged with the care of the newly orphaned heir to the Kardana throne, nanny Katrina Vicente finds herself faced with an even more formidable task working alongside the boy's uncle, the devastatingly handsome Prince Julian, the prince regent.
Desperate to keep the secrets of her past under lock and key, getting involved with a prince is the last thing Katrina needs, particularly with the world watching. But it's hard to ignore their instant chemistry especially after one stolen kiss! Could her royal assignment be about to transform into the most magical of fairy tales?
To enter Giveaway: Please complete the Rafflecopter form and Post a comment to this Q:

This story was inspired by my lovely twin nieces Michelle and Gabrielle. I'm incredibly proud of them. Twin are more common than a lot of people think. Do you have twins in your family or do you know a twin?
Excerpt
Do you have rooms upstairs that could be used?"
A scowl lowered his brows. "The library and media room. However, I really don't want people traipsing throughout the house."
"That won't be a problem," she said in her best Lauren voice. "Security will be on hand to protect your privacy. We'll post them at the top of the staircases to help direct traffic, and we'll have one patrolling the rooms to make sure no one wanders where they don't belong."
"Staircases? There's no need for anyone to go to the third floor."
"Three hundred people," she reminded him. "We're going to need access to every bathroom in the house."
The corner of his firm mouth turned down. "Oh."
From the look on his face she knew he was rethinking his decision to have the party at the manor. His next words confirmed it.
"Maybe this is more trouble than it's worth."
"Garrett, you're out of options." Tori's gut clenched as she realized she must take a stand. Think Lauren, she breathed deep to keep the shakiness out of her voice. "The film festival starts in less than three weeks. By Arrangement has four other events we're handling for Obsidian Studios. If you want to have an anniversary party, then this is where it will be and we need to get the cleanup crews in immediately."
His shoulders went rigid. "I'm the client. I'm the one to say how it's going to be."
"No." She swallowed hard, squared her shoulders. "We contracted for the first four events. We agreed to take on the party, too, but it's not in the contract. If we can't move forward with the party starting today, then we can't continue with it. Otherwise we put your other events at risk."
Her heart pounded and her hands found the sides of her skirt again, yet she stood her ground. Lauren would have a fit at disappointing a client, but she'd support Tori's decision.
"I – We can do this Garrett. We just need your cooperation."
"Funny you should mention cooperation."
The silky quality of his voice sent goose bumps rippling over her skin. Uh oh. Edging away, she half turned, giving him a view of her profile.
"Shall we take a look at the upstairs room?" she suggested, deliberately cheerful. "I'd also like to see the kitchen." Putting action to words, she headed off half hoping he wouldn't follow.
"Hold on." The hard rasp of his demand sounded right behind her. He grabbed her arm, swinging her to face him. "Tori."
Fudge sticks. Caught.
She cocked her head and raised her eyebrows in feigned confusion hoping to brazen it out. "I'm Lauren." She pretended to wave off his error with a small laugh. "Don't worry, people make that mistake all the time.
He crossed his arms and stared down at her. "You're Tori. And I'm waiting for an explanation."
"You're mistaken – "
His mouth cut her off, his kiss a hard slant of his lips over hers. The shock of his action threw her off stride. She placed her hands on his chest intending to push him away. Then he softened the kiss, stealing her ability to think. She sank against him, opening her mouth under his.
In the next instant she was teetering on her own feet while he strode to lean against the mantle.
"Now, Tori, tell me why I shouldn't fire By Arrangement right now."
Book Info:
Resisting Mr. Off-Limits!
Owner of Obsidian Studios Garrett Black may be scarred both inside and out, but with the Hollywood Hills Film Festival fast approaching, there's no time for distractions. Especially not those as tempting as event coordinator Tori Randall….
Who cares if he's gorgeous? Tori's frustrated by this brooding CEO's aloof attitude and near-impossible demands. Even if Garrett wasn't her boss, she'd never risk her heart to another emotionally closed man. Normally she'd run in the opposite direction…so why does she feel so compelled to stay?
Book Links:
Author Bio
Teresa Carpenter believes in the power of unconditional love, and that there's no better place to find it than between the pages of a romance novel. Reading is a passion for Teresa—a passion that led to a calling. She began writing more than twenty years ago, and marks the sale of her first book as one of her happiest memories. Teresa gives back to her craft by volunteering her time to Romance Writers of America on a local and national level.
A fifth-generation Californian, she lives in San Diego, within miles of her extensive family, and knows that with their help she can accomplish anything. She takes particular joy and pride in her nieces and nephews, who are all bright, fit, shining stars of the future. If she's not at a family event you'll usually find her at home—reading or writing.
Website | Facebook | Twitter |