Today it is my pleasure to Welcome author
Katherine Garbera
to HJ!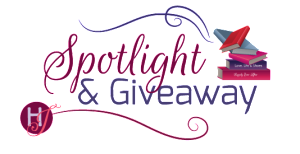 Hi Katherine and welcome to HJ! We're so excited to chat with you about your new release, Her Christmas Cowboy!

Hey, everyone!

Please summarize the book for the readers here: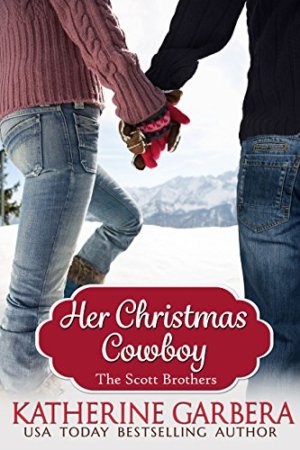 Felicity Danvers is on the run from her Christmas crazy mama when she runs into Lane Scott…literally. He remembers Felicity from high school and the magic of Christmas brings them together .

Please share the opening lines of this book:
Christmas decorations hung from all of the lampposts on Main Street and as she walked slowly up toward the loft apartment she rented over Sweet Pea Flowers, Felicity Danvers tried to make herself feel something. There was a crisp breeze and it felt almost as if she were in a Currier and Ives print. But the magic of Christmas just wasn't here…not this year.
Please share a few Fun facts about this book…
This is the fifth book in The Scotts of Montana series.
Felicity and Lane do a Christmas quick fire where they share their favorite things about the holiday.
Felicity lives in the loft apartment that is owned by Lane's best-friend's wife.
Please tell us a little about the characters in your book. As you wrote your protagonist was there anything about them that surprised you?
Lane is a wounded retired US Marine. I knew he was very active participating in events all over the US and world but I had no idea he would be so much fun to write. I was thinking hero but Lane didn't agree with me instead he showed me he was a normal guy sometimes frustrated other times sweet and always sexy and the kind of solid guy Felicity could count on.
If your book was optioned for a movie, what scene would you use for the audition of the main characters and why?
I think it would be the snow angel scene because it captures both characters perfectly:
The house looked like something that should be on HGTV's Christmas decorating show. Mrs. Danvers took the holidays to the extreme. She was inside making her famous French toast casserole, which Lane had to admit he was looking forward to.
As soon as they had all of the figures arranged Felicity took his hand, surprising him as she tugged him backward. He lost his balance and started to fall, reaching out and careening into her.
She grunted as she took the full force of his weight and her surprised gaze met his. They slipped on the snowy ground and sort of awkwardly fell to the ground, ending up next to each other.
"Oh, God. I'm so sorry. I just forgot," she said. "I wanted to show you the best place to see the nativity."
He was angry again. Not at Felicity. Never at her. But at himself and at his fate. He didn't give into it often but today just felt like one of those days when he was having a hard time smiling and faking that he was okay.
He wasn't okay.
He hated that a girl he liked couldn't just grab his hand and pull him without him going over like a card house.
But this was his life.
She kept her eyes on him and he sensed she saw too much as always. He tried to fake a smile as hers faded and he knew that this wasn't going to work out the way he wanted it to. She knew he wasn't shaking this off.
"Lane—"
"Don't. Don't say anything else," he said and felt a little mean about the way he'd said it.
"Hey, what are you two doing?" Mrs. Danvers yelled from the porch. "Brunch will be ready in fifteen minutes."
"We're making snow angels," Felicity yelled back.
"You're too close together," her mom said.
"We don't mind if the angels aren't perfect, Mom," Felicity said.
Then she flopped onto her back next to him and he followed suit. She took his hand in hers and he glanced over to see that she was facing him. "No one has to be perfect."
What do you want people to take away from reading this book?
The warm feeling that Christmas brings and the power of love.
What are you currently working on? What other releases do you have planned for 2016?
Pushing The Limits Book 2 in my Space Cowobys series will be out on December 20.

Thanks for blogging at HJ!
Giveaway:

I've got an autographed copy of HER CHRISTMAS COWBOY and a cute little beef eater (the guard from Buckinham Palace) ornament for one lucky winner!
To enter Giveaway: Please complete the Rafflecopter form and Post a comment to this Q:

What's your favorite thing about the holidays?
Excerpt from Her Christmas Cowboy:
"Want some hot chocolate?"
"Depends on what kind it is," he said.
She wasn't very sophisticated when it came to her hot chocolate at home. "Swiss Miss."
He nodded. She got up and went to the kitchen and heard Lane moving around behind her. He wore a pair of sweat pants with the bottoms cut off so they rested on his legs just before where his knee would have been. His flannel button-up shirt was a blue plaid color that made his eyes seem even brighter than normal.
"Quick fire round," she called from the kitchen to distract herself as she boiled water for their hot chocolate. "I can't believe you love Swiss Miss too."
Lane was walking around her living room on his "stumps". It was interesting to see him relaxed and being himself. She noticed that he'd stopped in front of her Christmas tree and seemed to be reading all of the ornaments. Her students often wrote her messages on them.
"Sage's is the best for hot chocolate but really nothing beats the little pack with those ridiculously tiny marshmallows."
"Agreed. So are you ready?" she asked, pouring the hot water into one of the matching mugs painted in red and green stripes. She left an inch on the top of the mug, stirred the powder until it dissolved, and then added milk before taking a can of Reddi-wip from the fridge and squirting it on top of the chocolate. She gave each mug a sprinkle of Christmas-colored sugar and then turned to find Lane watching her.
"Well that is some fancy Swiss Miss."
She flushed a bit. "Too much?"
"Nah, it's perfect." He walked over to her and it was odd at first for him to be only chest high. His features were relaxed; in his blue eyes she thought she saw a hint of happiness. She handed him his mug and he took it from her, walking back over to the blanket in front of the fireplace where they'd been sitting.
"Quick fire," he said. "We each fire off three questions in turn. Sound good?"
She carefully sat down and then took a sip of her hot chocolate. Her favorite part of drinking it this way was when the whipped cream melted in her mouth as the hot liquid hit it. She opened her eyes to find Lane sitting next to her, watching her.
She licked her lips.
His eyes tracked the movement.
She set her cup down as a slow heat began to build inside of her. She was trying to play it cool but there was no way to do that around Lane. He was seriously built and just everything about him made her think of being back in his muscly arms. Feeling the warmth of his naked body against hers as he moved over her.
"Favorite Christmas TV show?" she blurted out.
He gave her a knowing grin and took his time settling back on the blankets. He moved with surety and confidence, which she had come to expect.
"Santa Claus is Comin' to Town," he said. "Yours?"
"Grinch—the animated one not the Jim Carrey one."
He arched one eyebrow at her. "Midnight mass or the kids' evening mass with the nativity?"
"Nativity—and not just because my students are usually in it. I like celebrating the holiday with kids."
"Same," he said.
His eyes were intense as he watched her and she was on the cusp of asking him to spend the night. Which she thought might be too soon considering they'd only had one date. "Snowy kisses or mistletoe ones?"
"If I'm kissing you: both," he said. "But otherwise snowy because I'm kissing someone I want to and not because of tradition."
Excerpt. © Reprinted by permission. All rights reserved.

Book Info:
There's no place like Marietta, Montana for the holidays, and retired Marine Lane Scott has finally, reluctantly, returned home…
…only to run into a sweet and sexy woman from his past, Felicity Danvers, who is running away from her Christmas loving momma.
Lane can't resist playing the hero and sweeping Felicity out of town. He vows he'll do everything he can to make this holiday special for her. And as Christmas approaches, they discover that their love can conquer and overcome any obstacle—but can they both trust that it's not just Christmas magic bringing them together?
Book Links:

Meet the Author: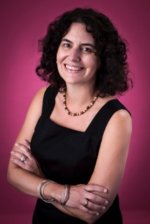 USA Today bestselling author Katherine Garbera is a two-time Maggie winner who has written more than 75 books since making her first sale to Harlequin (Silhouette) Desire. Katherine is known for her sexy heroes, feisty heroines and sensual stories. A Florida native who grew up to travel the globe, Katherine now makes her home in the Midlands of the UK with her husband, two children and a very spoiled miniature dachshund.
Website | Facebook | Twitter | Instagram | GoodReads |