Today it is my pleasure to Welcome author
Louisa George
to HJ!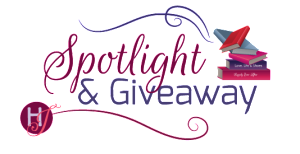 Hi Louisa and welcome to HJ! We're so excited to chat with you about your new release, Her Doctor's Christmas Proposal!

Hi there! Thank you so much for having me back-I love it here!

Please summarize the book for the readers here: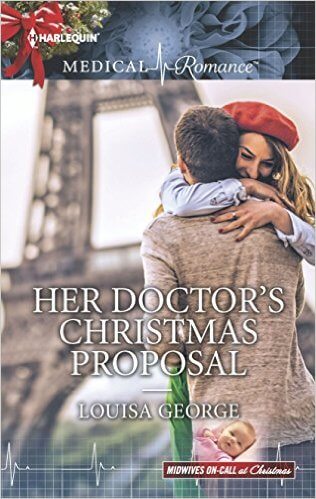 Sean and Izzy are working together for the first time in seventeen years. Izzy has a terrible secret that she doesn't want him to know– it's the reason she broke up with him all those years ago, the reason she's never allowed herself to love anyone else.
But now he's back and asking questions and the emotions about their past are bubbling to the surface.

Please share the opening lines of this book:
Read the longer excerpt at the end to make sense of this opening!!

"Odds on it'll be the Pattersons. She was telling me the other day that she missed out on winning it a couple of years ago, so she's going to cross her legs until the twenty-fifth. No hot curries, or hot baths and definitely no hot sex for her."
You and me both, girlfriend. Obstetrician Isabel Delamere tried to remember the last time she'd had anything like hot sex and came up with a blank.
Please share a few Fun facts about this book…
It's book four of a mini-series (but can be read as a stand alone story!!); but also book 12 of a longer continuity series.
It's set in Cambridge, England, Paris, France and Melbourne, Australia
As it's a Christmas book there's lots of snow, carol singing, kissing and Christmas magic involved
I've visited Paris four times in my life and adored it, drawing on those experiences for my book
If your book was optioned for a movie, what scene would you use for the audition of the main characters and why?
There is a very emotional scene on one of the bridges in Paris- where there are thousands of locks… things don't pan out as she imagines (and there is a twist…but you'll have to get it to find out what).
Isabel kept hold of Sean's arm as they stepped onto the bridge. The last dying rays of sun bathing the cathedral in an eery light. 'Oh, my goodness. Look at that…what are they…are they locks?' Thousands and thousands of locks of all shapes and sizes covered the metal railings all along the bridge. She peered closer. 'They all have names on.'
'They're love locks, Izzy. Surely you've heard of them? People bring them here, write their names on the locks, attach them to the railings and toss the key into the Seine. Apparently if the lock can't be found, the love can never be broken…or some thing like that.'
'A 4 M. Marry Me…Love You Always. Ever Mine. Oh, so sweet. But so many. There must be thousands.'
'And more. Look, there's another one just going on.' Sean pointed to the far end of the bridge where a bride and groom were having their wedding photographs taken, the sunset-captured cathedral in the background. The groom kissed something in his hand and then pressed it against his wife's lips and together they threw it into the gurgling water below.
'Wait here.' Sean left her side. She watched him jog back to the stallholder, who had almost finished packing up. From inside one of his bags he passed Sean something. Isabel's heart began thumping. Surely not. Surely Sean wasn't going to do something…something like…looking over towards the bride and groom she held her breath.
What the hell was he doing?
What do you want people to take away from reading this book?
That second chances can work. That forgiveness (of yourself, most importantly) is the way forward.
And that Christmas is wonderful!
What are you currently working on? What other releases do you have planned for 2015?
I have another book currently newly released- part of the Hot Christmas Nights Boxset (which is featured on here on December 8th)… The boxset comprises of 7 brand new novellas from award winning and bestselling Australian and New Zealand writers and is a celebration of Christmas in the sun. My story is called Baby It's Hot Outside and set around a wedding on a beautiful island in the Hauraki Gulf in New Zealand.
Currently I'm working on a single title contemporary romance- with no release date as yet. Next up I'm writing a medical short story to introduce a continuity series starting in April and which is VERY exciting (I think you'll recognise the setting, Sara!)
Thanks for blogging at HJ!
Giveaway:

I'd love to send one commenter anywhere in the world a print copy of Her Doctor's Christmas Proposal
To enter Giveaway: Please complete the Rafflecopter form and Post a comment to this Q:

Happy holidays to you all! What do you enjoy most about holiday time?
Excerpt from Her Doctor's Christmas Proposal:
Chapter One

'Odds on it'll be the Pattersons. She was telling me the other day that she missed out on winning it a couple of years ago, so she's going to cross her legs until the twenty-fifth. No hot curries, or hot baths and definitely no hot sex for her.' You and me both, girlfriend. Obstetrician Isabel Delamere tried to remember the last time she'd anything like hot sex and came up with a blank. It was all by design, of course…working in a maternity unit was enough reminder of what hot sex could lead to- that, and her own experiences. But every now and then she wondered…what the hell was she missing out on?
Plus, how could she possibly be lonely when she spent all of her waking hours surrounded by colleagues, clients and lots and lots of wriggling, screaming, gorgeous babies?
Sighing, she wrote Patterson down on the First Baby of Christmas sweepstake form and added her five pound note to the pot. 'If mum has her way there's no way that baby's coming until Christmas Day. She's set her heart on the hamper, and between you and me they don't have a lot of money. I think she needs it.'
'I admire your optimism…' Bonnie, one of Isabel's favourite midwives -and new friend- here at the Cambridge Royal Maternity Unit, added her contribution of a large box of chocolates and a bumper pack of newborn nappies to the crate of donations that threatened to overshadow the huge department Christmas tree and wooden Nativity scene. With a heavy bias on baby items, some gorgeous hand-knitted booties and shawls and heaps of food staples, whoever won would be set up for the next year. 'But when I saw her yesterday that baby was fully engaged and she was having pretty regular Braxton Hicks contractions, so my bet is that baby Patterson will make a show well before Christmas Day.' Bonnie stepped back and surveyed the decorations, her lilting Scottish accent infused with wistfulness. 'Oh, I do love Christmas.'
Me too. Isabel dug deep and found a smile. Well, in reality, she loved being with her sister at Christmas, they shared a very special bond. This last year here in the UK had been the longest they'd spent apart, and the prospect of Isla doing all the traditional celebrations without her bit deep. Especially…she sighed to herself…especially when Christmas had always been so full of memories.
Isabel slammed back the sadness and tried to immerse herself in the here and now rather than thinking of her sister back in Melbourne at the other side of the world, all ripe and ready to have her first baby. And wondered whether the Melbourne Maternity Unit was taking similar bets. Maybe Isla would win the Aussie sweepstake? Now that would give the rest of the department something to giggle about: the head midwife winning with a Christmas Day baby! 'So, go on then, who will it be?'
'Who will what be?' A deep male voice, redolent with her beloved Aussie tones. The sound of home.
The sound of heartbreak.
Isabel inhaled sharply.
Sean.
And even if the man had been mute she'd have known he was behind her simply because of the full-on reaction her body had any time he was in the vicinity. Every tiny hair stood to attention. Her heart rate escalated. Palms became sweaty. Seventeen years on and she'd managed to deal with it- when she didn't have to face him every day. She'd almost erased him from her heart.
Almost.
She'd come to the other side of the world to forget him. And she'd managed quite well for close to nine months until he'd turned up, out of the blue, and those feelings had come tumbling back. The memories…and his questions…Questions she couldn't bear to answer.
Excerpt. © Reprinted by permission. All rights reserved.

Book Info:
Reunited at Christmas…
Obstetrician Isabel Delamere is tired of running from the past. Especially when her childhood sweetheart, Sean Anderson, has already followed her halfway around the world! But sharing her deepest secret with Sean means reliving the heartbreak of losing their baby…
Sean is devastated to learn that he was once a father — and that Isabel went through it alone. Now that they are together again, Sean knows his heart will always belong to Isabel…and with a little bit of Christmas magic he's determined to convince her that their love is worth fighting for!
Book Links:

Meet the Author: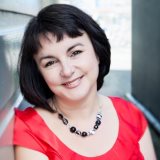 Having tried a variety of careers in retail, marketing and nursing, Louisa is now thrilled that her dream job of writing romance means she gets to work in her pajamas.
Originally from England, Louisa now lives in Auckland, New Zealand, with her husband, two teenage sons and two male cats. Writing romance is her chance to covertly inject a hefty dose of pink into her testosterone-dominated household.
When she's not writing or reading Louisa loves to spend time with her family and friends, enjoys traveling, and adores eating great food. She's also hopelessly addicted to Zumba®.
Visit her at www.louisageorge.com
Website | Facebook | Twitter |