Today it is my pleasure to Welcome author
Avery Flynn
to HJ!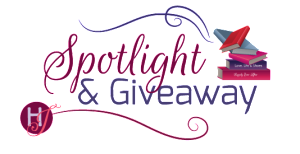 Hi Avery and welcome to HJ! We're so excited to chat with you about your new release, Her Enemy Protector!

Thank you so much for having me over today!!! xoxo, Avery

Tell us about the book with this fun little challenge using the title of the book: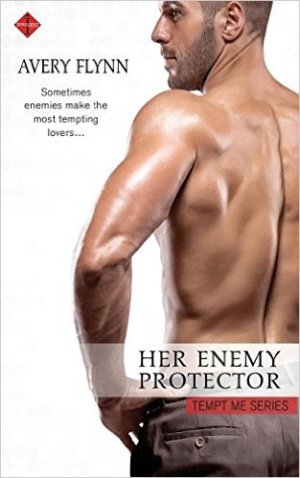 H is for Hotness
E is for Eventful
R is for Roguish
E is for Entertaining
N is for Nom, Nom, Nom Lucas is a Hottie
E is for Eager
M is for Mama Likes
Y is for Yeah, Baby
P is for Pyrotechnics
R is for Racy
O is for Oh My! Get Me My Smelling Salts
T is for Tempting
E is for Everlasting Fake Matrimony
C is for Calling All Romance Lovers
T is for Teasing
O is for Oh Man, Don't Stand Between Lucas and Ruby
R is for Really, Really Good Time

Please share the opening lines of this book:
OK, I cheated. These are the first three lines from the scene when Lucas and Ruby meet:
He clocked her wide-eyed gaze flicker to the door before snapping back to him, fury simmering in their gray depths.
"I wouldn't recommend it. Gustav and Mads aren't known for slacking on the job." He paused. "And I promise you, Ms. Macintosh, neither am I."
Please share a few Fun facts about this book…
It was originally titled Seducing the Secret Agent.
It's set in the fictional country of Elskov north of Scotland.
A reviewer said it was a mix of Jason Bourne, The Princess Diaries and Mission Impossible. I think that's a pretty fair summation.
The hero, Lucas, first appears in His Undercover Princess, Tempt Me Book 1.
I had a ton of fun researching spy gadgets!
If your book was optioned for a movie, what scene would you use for the audition of the main characters and why?
Oh! There's a scene in the beginning where they are totally attracted to each other but both fighting it. It was difficult because I wanted to show how hot they were for each other but not let them give into yet. Ruby bursts into Lucas's office (after he's basically blackmailed her into acting as his fake fiancee so he can stop a terrorist) and she interrupts a video call between Lucas and the queen of Elskov. The queen tells Ruby that Lucas isn't as bad as he seems. The call ends shortly after. Lucas then corners Ruby and says:
"The queen is right, you know," he said, his warm breath brushing against the exposed column of her neck and setting off a shiver of lust. "I will do whatever it takes and make any sacrifices necessary to safeguard my country. Consider that before you try anything that might sabotage this operation." He paused as her heart hammered against her ribs. "The queen is also wrong. I'm a complete asshole used to always having my way. You'd better remember that before you go bursting into any more rooms without an invitation."
Excerpt. © Reprinted by permission. All rights reserved.

What do you want people to take away from reading this book?
I want people to put it down and say "Oh my God, that was fun!"
Thanks for blogging at HJ!
Giveaway:

Win a digital copy of the first book in the Tempt Me series, HIS UNDERCOVER PRINCESS.
To enter Giveaway: Please complete the Rafflecopter form and Post a comment to this Q:

Her Enemy Protector is (shocker) and enemies to lovers story. What are some of your favorite enemies to lovers couples from the movies or TV?
Book Info:
By-the-book secret agent Lucas Bendtsen will do anything to keep his country safe—even if that means blackmailing the stepdaughter of a notorious mobster who is about to sell guns to a group of terrorists. The plan? He'll pose as her fiancé in order to access her stepfather's guarded compound and find out the location of the arms deal. The problem? Despite her reputation as a heartless femme fatale, Ruby Macintosh is not at all what she seems.
Only a fool would double-cross the Organization, but Ruby doesn't have any choice—not if she's going to save her brother and mother from her stepfather. So she places her life in the hands of a man who turns her on as much as he ticks her off…
The fake engagement may be the beginning of a high-stakes game of subterfuge, but when their hearts get involved, Lucas has to decide whether to break the rules or break Ruby's heart.
Book Links:

Meet the Author: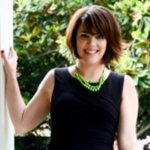 Avery Flynn is an award winning romance author. She has three slightly-wild children, loves a hockey-addicted husband and is desperately hoping someone invents the coffee IV drip.She was a reader before she was a writer and hopes to always be both. She loves to write about smartass alpha heroes who are as good with a quip as they are with their *ahem* other God-given talents. Her heroines are feisty, fierce and fantastic. Brainy and brave, these ladies know how to stand on their own two feet and knock the bad guys off theirs. Also, if you figure out how to send Oreos through the Internet, she'll be your best friend for life.
Newsletter, Website, Twitter, Pinterest, Facebook page, Facebook profile