Today it is my pleasure to Welcome author
Jennifer Faye
to HJ!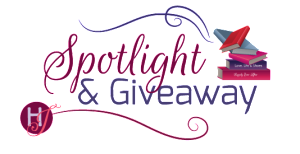 Hi Jennifer and welcome to HJ! We're so excited to chat with you about your new release, Her Festive Baby Bombshell!

Hi! Thanks so much for having me. I'm so excited to be here and share a bit about my new Christmas romance. Can you believe it's already that time of the year?

Please summarize the book a la Twitter style for the readers here: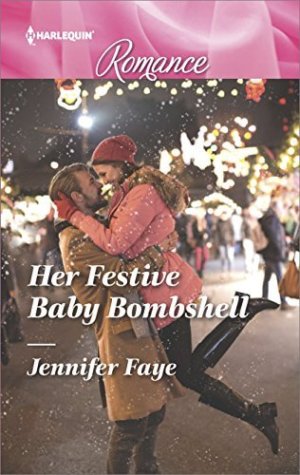 There's a HUGE surprise coming this Christmas…times two. It's twins for Holly and Finn!!

Please share the opening lines of this book:
PROLOGUE
Lockwood International Offices, New York City

"What are you doing here?" a rich, deep voice called out from the shadows of the executive suite. Holly Abrams froze. The breath caught in her throat. The pounding of her heart echoed in her ears. She searched the darkness for the mysterious man.
Please share a few Fun facts about this book…
Holly takes the lead on a very special charity program.
I had so much fun researching luxury yachts. It's absolutely amazing what they can fit on those boats.
Finn owns his own private island in the Caribbean.
This book has the best of both worlds–sun and snow.
The Mistletoe ball takes place in the Metropolitan Museum of Art in
New York City. Can you imagine being all dressed up and dancing near all of that amazing art?
What first attracts your Hero to the Heroine and vice versa?
Finn is drawn in by Holly's spirit. She isn't afraid to speak her mind when the need arises and he's not used to people opposing him.
Holly finds Finn to be charming yet assertive. And she finds him hot, but like a moth to the flame, will she get burned?

Using just 5 words, how would you describe Hero and Heroine's love affair?
Spontaneous.
Heated.
Love-at-first-sight.
Denial.
Unexpected.
The First Kiss…
The plane violently shuddered. Then the plane dipped. A gasp tore from Holly's lips. Her body swayed forward.

He sprang into action, catching her. "It'll be okay."

The fear in her eyes said she didn't believe him.

As the pilot guided the plane through a particularly rough patch of airspace, Finn held on to Holly, who in turn held on to him. This was the exact thing he'd told himself that wouldn't occur on this trip, but fate seemed to have other plans.

He looked down at her as she lifted her chin. Their gazes met and held. Even when the plane leveled out, he continued to hold her. The emotions reflected in her eyes were intense. Or was he reading what he wanted to see in them?

He did know one thing—having her this close was doing all sorts of crazy things to his body. He caught a whiff of her soft floral scent and inhaled deeper. The pleasing scent swept him back to that not-so-long-ago night. Maybe playing it safe was overrated.

The plane started to vibrate again. Her wide-eyed gaze reflected fear. He knew how to distract her. His head dipped. His lips swooped in, claiming hers.
Without revealing too much, what is your favorite scene in the book?
With a sigh, he turned off the radio. He made the rounds. The house was as secure as he could make it. With the radio, satellite phone and a crate of candles and more water, he headed back to Holly.
"How is everything?" Her voice held a distinct thread of worry. He closed the door and turned around to find a cozy setting awaiting him. There were blankets heaped on the floor and pillows lining the wall. With the soft glow of the candles, it swept him back in time—back to when his big brother was still alive. They were forever building blanket forts to their mother's frustration.

The memory of his mother and brother saddened him. Finn tried his best not to dwell on their absence from his life, but every now and then there would be a moment when a memory would drive home the fact that he was now all alone in this world.

"Finn, what is it?" Holly got to her feet and moved to him.

It wasn't until she pressed a hand to his arm that he was jarred from his thoughts. "Um, nothing. Everything is secure. It's started to rain."
If your book was optioned for a movie, what scene would be absolutely crucial to include?
Holly couldn't stop smiling.

A 1950s big-band tune echoed through the enormous lobby of the Metropolitan Museum. It was Holly's first visit and she was awed by the amazing architecture, not to mention the famous faces in attendance, from professional athletes to movie stars. It was a Who's Who of New York.

It also didn't hurt that she was in the arms of the most handsome man. Holly lifted her chin in order to look up at Finn. This evening was the beginning of big things to come—she was certain of it.

Finn's gaze caught hers. "Are you having fun?"

"The time of my life. But you shouldn't be spending all of your time with me. There are a lot of people who want to speak with you, including the paparazzi out in front of the museum."

"The reporters always have questions."

"Did you even listen to any of them?"

"No. I don't want anyone or anything to ruin this evening."
Readers should read this book …
If they love holiday romances with flawed characters with big hearts that refuse to give up.
It's a story of hope.
What are you currently working on? What other releases do you have planned for 2016?
I have one more release planned for 2016–A MOMENT AT CHRISTMAS. It's part of the Whistle Stop Romance series. Christmas comes to the small town of Whistle Stop when the lives of Santa's Elf and a stubborn but sexy cowboy's collide. Even Santa makes an appearance. 😉
Thanks for blogging at HJ!
Giveaway:

(3) winners will each win a digital (Kindle or Nook) copy of A PRINCESS BY CHRISTMAS
To enter Giveaway: Please complete the Rafflecopter form and Post a comment to this Q:

What gift would most like to find under the Christmas tree?
Excerpt from Her Festive Baby Bombshell:
Finn couldn't be left in the dark. He had to know what they were facing.

"What's the matter?" The doctor smiled up at him. "Nothing at all. You're having twins."

"Twins!" Holly said it at the same time as Finn.

"Yes, see here." The doctor showed them both babies.

It was the most amazing thing Finn had ever witnessed in his life. Twins. Who'd have thought? His vision started to blur, causing him to blink repeatedly. He was going to be a father.

He glanced down at Holly. A tear streamed down her cheek. His gut twisted. Was that a sign of joy or unhappiness? It was hard for him to tell. And then she turned and smiled at him. He released the pent-up breath in his lungs.

"Finn, are you okay?"

He glanced up, finding that he was alone with Holly. "Okay? No."

Her lips formed an O. "Can I say or do anything?"

He shook his head. He should be the one reassuring her, letting her know this was all going to be all right, but he couldn't lie to her. He had no idea how any of this was going to be all right. He was the last person in the world who should be a father. In fact, up until this point, he'd intended to leave all of his estate to designated charities.

But now, wow, everything had just changed.
Excerpts. © Reprinted by permission. All rights reserved.
Book Info:
Life-changing news this Christmas!
Since their spontaneous and magical night together, Holly Abrams has avoided her boss, CEO Finn Lockwood. Neither of these two damaged hearts was looking for a relationship—least of all with a colleague!
When they're thrown together on a charity project aboard Finn's luxury yacht, the tension between them skyrockets. When Holly starts to feel unwell, she puts it down to seasickness, until the doctor confirms that Holly and Finn can expect two unplanned gifts this Christmas—Holly is pregnant with twins…!
Book Links:

Meet the Author: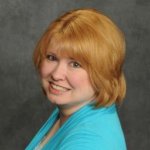 Award-winning author, Jennifer Faye pens fun, heartwarming contemporary romances with rugged cowboys, sexy billionaires and enchanting royalty. Internationally published with books translated into nine languages. She is a two-time winner of the RT Book Reviews Reviewers' Choice Award, the CataRomance Reviewers' Choice Award, named a TOP PICK author, and been nominated for numerous other awards.
If you'd like to receive email updates from Amazon about Jennifer's upcoming releases, please click on the yellow "FOLLOW" button under her photo.
You can learn more about Jennifer at:
Sign up for Jennifer's Newsletter ~ http://eepurl.com/baAOmP
Pinterest ~ https://www.pinterest.com/JenniferFaye34/
Goodreads ~ https://www.goodreads.com/Jennifer_Faye
Now living her dream, she resides with her very patient husband, amazing daughter (the other remarkable daughter is off chasing her own dreams) and two spoiled cats. When she's not plotting out her next romance, you can find her curled up with a mug of tea and a book.
Website | Facebook | Twitter |