Today it is my pleasure to Welcome USA Today bestselling author
Paige Tyler
to HJ!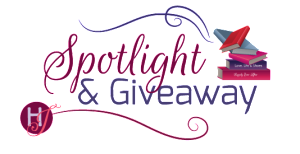 Can you tell us a little bit about yourself? What would you say are the defining characteristics of your Novels?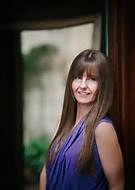 I'm a USA Today Bestselling Author of sexy, romantic fiction. I written over fifty books in practically every genre of romance, but my favorite is definitely the paranormal/romantic-suspense combo. My very own military hero (also known as my hubby) and I live on the beautiful Florida coast with our adorable fur baby (also known as our dog). I actually graduated with a degree in education, and was well on my way to being a teacher, but ultimately I couldn't resist the siren call that comes with the clicking of a keyboard, so I gave up teaching to pursue my passion and write books.
The one thing that all my books have in common, regardless of the subgenre, is my penchant for writing about hunky alpha males and the kickbutt heroines who fall in love with them. Of course, alpha males are no stranger to the world of romance, and mine can stand right up there with the best of them—strong, fiercely protective, brave in the face of danger, sensitive when they have their woman's heart in their hands. You get the idea, right? But I tend to think that my female leads can hold their own, too. Sure, they like a man to save their bacon now and then, and they love a man who knows how to give them exactly what they need, exactly when they need it, but when the chips are down and the hero is in danger, my heroines aren't going to hold their breaths and wait for the best. They're going to jump in and try to help—even if this does sometimes lead to a lot more problems for the hero to deal with. But isn't that what the heroine is supposed to be doing?
Would you rather… visit the world 100 years into the past or 100 years into the future? Why?
Well, let's see. In 1914, we were headed into World War I and millions of deaths, the stock market started heading south, most residential homes outside the big cities had no bathrooms with running water, and electricity hadn't made it much of anywhere. So, that means no computers, iPhones, internet, or flat irons. Worse…there was no Purell. Yikes! All of those things are essentials as far as I'm concerned.
So, the simple answer is, definitely a hundred years in the future. I'm hoping by then they have zero calorie Krispy Kremes that taste as good as the real thing.
Let's talk about your newest release: HER PERFECT MATE (X-OPS Book One)
If you had to summarize the book for the readers here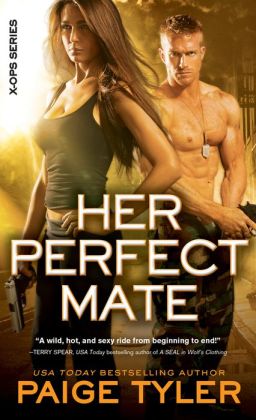 The Department of Covert Operations (DCO for short) is an ultra-secret organization within the Department of Homeland Security. They get impossible jobs done by pairing the very best soldiers, cops, and spies together with shifters—humans that possess special animal attributes in their DNA. At its very core, it's a case of pairing one of them, with one of us.
HER PERFECT MATE is a paranormal shifter story that blends romance, action, suspense, and military elements into one exciting package that will keep you up all night reading—I promise.
Please tell us about the characters in your book?
Ivy Halliwell is a covert operative in the DCO. She's also a feline shifter, which makes her deadly in the field. But underneath that kickbutt exterior, she has a vulnerable side. She's been partnered up with a couple military guys who treated her like crap, so she's not expecting anything different when she meets her new partner, even if he is hot and hunky, and smells delicious.
Special Forces Captain Landon Donovan isn't thrilled when the powers that be in the DCO yank him out of a warzone to be Ivy's new partner, but since he doesn't have much say in it, he has to make the best of the situation. Well, after he gets past the shock of being partnered up with a woman who looks like a supermodel.
As you wrote your protagonist was there anything about them that surprised you?
My characters always surprise me, but the ones in this series did it more than once. The thing that most surprised me about Ivy was how vulnerable she was. When I first met her, all I saw was this beautiful feline shifter who could kick some serious butt. But as I got to know her, I discovered that deep down she has doubts, fears, and insecurities just like the rest of us. The thing that surprised me most about Landon was his backstory and what he had to overcome to get where he is now. I was shocked when he told me about it.
What scene did you most enjoy writing? Why?
There are so many that it took me a while to decide what to share. But since I don't want to give away too much of the story, I'll go with something from the beginning of the book. It's when Landon gets his first glimpse that Ivy isn't your normal covert operative, but is instead a feline shifter. It's one of my favorite scenes because Ivy's been nervously waiting to see how her new partner will react to finding out she has claws, and so will readers.
Excerpt:
Landon frowned at the next obstacle—a thirty-foot solid wood wall. On a normal military confidence course, the same wall might be ten feet high. Tough to get over by yourself but doable for a two-person team. Nobody could get over this one, even with teamwork. No average human anyway.

Landon glanced at her. "I don't suppose you can fly, can you?"

"Not quite" She hesitated, then added, "But I can climb it."

He raised a brow. "Climb it? You've gotta be kidding me." When she didn't answer, he folded his arms across his chest. "This I've gotta see."

Ivy's pulse quickened. Part of the reason the DCO made them do the confidence course was to expose Landon to her true nature so he could recognize its value. Or cringe in revulsion.

Time to see if he could handle it or would go running off for a psych evaluation.

Turning to face the wall, she let her fingernails extend until they were as long as those of the great cat with which she shared her DNA. Then she took a deep breath and ran toward the wall. Jumping onto it, she dug her claws into the wood and climbed hand over hand all the way to the top. Heart pounding, she peeked down at Landon, praying she wouldn't find the disgust she'd seen so many times before.
What scene was the hardest to write? Why?
The hardest scenes for me to write are always the ones where the hero or heroine think they're not going to live happily ever. It's hard to write these because they're so emotional. Even though I know what's going to happen, they still get to me.
One of the scenes in this book like that is after Ivy trips up on a mission and thinks Landon is going to request a new partner. Her two previous partners were real jerks, but Landon seems to be the perfect match for her, so the thought of him rejecting her is devastating. I'm pretty sure I cried right along with her when I wrote it!
Excerpt:
Landon didn't say anything. He didn't have to. It was too late for excuses. And too late for apologies. It wasn't too late for self-recriminations, though. Hot tears stung her eyes. Now she was going to start crying, too. Her humiliation would finally be complete.

She tried to look away before Landon could see, but he cupped her cheek. "Hey. Why are you crying?"

"I'm not…"

Her voice broke. A tear trickled down her cheek, making a liar out of her. Dammit. She wasn't usually so emotional. It had to be tied to her body's crazy reaction to Landon—a side effect of being in heat.

He gently wiped the tear away. "Tell me why you're crying. Please."

She sniffed. "Because you're the best partner I've ever had and I screwed it up. And because the thought of you asking John to team you up with a new partner is tearing me up inside."

Her chin quivered. She had to get out of this tent ASAP or this was going to get even more embarrassing than it already was.
Who would you cast in the role of your characters if your book was optioned for a movie?
I think Landon could be played by Jensen Ackles (definitely channeling his Dean Winchester persona from Supernatural) or Chris Evans (from Captain America). For Ivy, I'm thinking Erica Cerra (Jo from Eureka). Or better yet, the two models on the cover. They're exactly how I picture Ivy and Landon. Hmm, wonder if they act, too?
If you could have given your characters one piece of advice before the opening pages of the book, what would it be and why?
I'd tell Ivy and Landon to trust their instincts. Ivy has dealt with a bunch of jerks before, so while she thinks Landon is different, she doesn't know if she can trust her feelings. What if it's just wishful thinking?
And Landon feels something for Ivy right from the start, but can't imagine how any of this can work out.
Both of them just have to trust their instincts that tell them this is what they're supposed to be doing, and who they're supposed to be doing it with.
What are you currently working on? What other releases so you have planned for 2014?
Well, HER LONE WOLF, Book Two in the X-OPS Series, releases in November, which I'm really excited about. It's followed by an X-OPS Novella called HER SECRET AGENT that releases in December. It's a fun story that gives readers a little extra background on the DCO, as well as the skinny on some very important stuff the characters in the novels aren't privy to. So, yeah, there are lots of OMG moments ahead for the X-OPS crew.
Right now, I'm working on the outline for the second book in my S.W.A.T. Series, aka my Special Alpha Wolf Team Series. If you haven't figured it out from the name it's about a SWAT team made up of wolf shifters. Think hot guys in tactical gear with claws and you get the picture! The first book releases from Sourcebooks in early 2015, so I hope you'll check it out!
Thanks for blogging at HJ!
Giveaway:

An X-OPS Prize Pack (X-OPS Key Chain, X-OPS Button, X-OPS Trading Cards featuring the hero and heroine, X-OPS Bookmarks, X-OPS Dog Tags, and a Plush Cat).

Open to US residents only.
To enter Giveaway: Please complete the Rafflecopter form and Post a comment to this Q: If you were a covert operative working at the DCO, would you rather be a human or a shifter. And if you'd rather be a shifter, what kind of shifter would you be?

Excerpt
Landon almost laughed. Make himself comfortable. Right. He scanned the room, once again looking for something that would tell him where he was, but except for the immense television screen at the front of the room, the walls were bare. He didn't like the feeling he was getting. Special Forces qualified as black ops, sure, but an organization hidden in the garage of the EPA? That was another thing altogether. This had CIA written all over it and that wasn't going to work for him. He was a warrior, not a spook. And he was going to tell that to whoever was in charge when he or she walked in. Which could be a while, so he might as well try to make himself comfortable while he waited.

Pulling out one of the chairs, he sat down and prepared to settle in, but the door opened as soon as he did. He immediately got up, wanting to be on equal footing with whoever walked in.

Landon did a quick assessment of the man who entered. Average height, salt-and-pepper hair, expensive suit, wire-rimmed glasses. He looked like he should be teaching at an Ivy-League school somewhere.

He held out his hand. "Captain Donovan, I'm John Loughlin. Have a seat."

Landon did, then immediately went on the attack. "You in charge here?"

If Loughlin was taken aback by the direct approach, he didn't let it show. "I'm the director, yes."

Director. Well, that just screamed CIA, didn't it?

"What the hell is this place?"

Loughlin leaned back in his chair. "First, let me tell what it isn't. It's not the army or any other branch of the military. Nor is it the NSA, the FBI, or the CIA Special Activities Division. It's called the Department of Covert Operations. DCO for short."

"Never heard of it."

Landon's frustration made him speak harsher than he normally would, but he didn't care. Loughlin didn't seem to mind.

"Very few people have heard of it, and we like to keep it that way. We were created after 9/11. Technically, we're a special organization within Homeland Security."

"That's great," Landon said. "But what if I don't want to work for the DCO?"

The man smiled. "We can discuss that later."

Which was code for saying it wasn't the kind of assignment he could turn down. Landon swore silently. This sucked. It was hard enough to get a good-looking evaluation report in the Special Forces since almost everything he did was classified and redacted. He couldn't imagine what they'd look like now. If he even got an evaluation report. It would be damn hard to get the Army Promotion Board to recognize a performance review when he wasn't assigned to a branch of the Department of Defense.

When he mentioned it to Loughlin, the man waved a hand dismissively. "Don't worry about that. Your records will indicate you've been transferred to the Department of Homeland Security. All performance areas on your evaluations will still be redacted, of course, but your service will be properly recognized."

Yeah, he was screwed big time.

"How long is the assignment?" Landon asked.

"There's no formal length of duty with the DCO. It really depends on your performance. Let's just call it indefinite right now."

Bend over, here it comes again, Landon thought. So much for ever making major. Anybody reviewing his records for promotion would figure he'd screwed up and been transferred into some rear echelon job to keep him out of the field.

"So, how did I get selected for this assignment? If I may ask." Then, because this guy was his new boss, he added, "Sir."

"We're not as formal here as they are in the army, Landon. Call me John. And to answer your question, the DCO keeps an eye out for people with your unique skill set. You were handpicked from a long list of candidates to serve in one of the toughest and most important assignments in the world. The DCO takes only the best and brightest."

He was really in trouble if the guy had to lay it on that thick.

"Unlike standard agents with the Department of Homeland Security, you'll have worldwide responsibilities," John continued. "You'll be paired with another agent who is just as highly trained as you are, only with a different set of talents."

Landon frowned. "I'll be on a two-person team? Doesn't that drastically limit the types of missions we can perform?"

"Not at all. We've learned from experience that a two-person team can perform more efficiently when it comes to the type of work you'll be doing."

"Exactly what kind of work is that? You still haven't said."

"We'll get into more detail later," John said. "But your primary job will be to cover your partner's back while they apply their special talents."

That was vague. What kind of special talents did this partner of his have? "That's it? You yanked me out of a warzone to pull babysitting duty?"

"That's not all you'll be doing, no. You'll be involved in direct action as well, but many times oversight will be a large part of your job, yes."

Landon sensed a "but" coming.

"However," John said, right on cue, "you do have one additional task. In fact, it's one of the most critical functions you can be asked to perform. Consider it the first general order for the DCO. It's something of a formality, but I have to discuss it with you. In the event your team is compromised and it appears likely your partner is about to be captured, it will be your task to eliminate them."

What the hell? John did not just say what Landon thought he did. "I think I must have misunderstood. By them, I assume you mean the enemy we're up against?"

"No, Landon, you didn't misunderstand me. One of the most valuable services the DCO provides to the leadership of the United States is plausible deniability. Your partner possesses certain attributes that could prove embarrassing for our county if they were exposed. Therefore, it's critical that your partner never be captured. Part of your selection involved an assessment of your ability to follow out this particular job requirement."

Landon didn't think much of any assessment process that could determine he'd be okay with executing his teammate. What the hell had these assholes seen to make them think that? One of the founding principles of the Special Forces—the army in general—was that no one got left behind. There wasn't an army unit out there that wouldn't risk every single member in it to go back into enemy territory and rescue one of their people. It was the cog that made everything else work.

The idea that he'd be asked to kill his own partner was beyond distasteful. It was flat-out repugnant. Just what kind of attributes did his partner have that would make this person an embarrassment to the United States anyway?

He didn't care if he could turn down the assignment or not. Let them court-martial his ass. He was walking out of here right now. Landon started to get to his feet, but John held up his hand.

"I see this particular issue is difficult for you," he said. "Let me assure you we don't take this lightly, Landon. The requirement has been evaluated at the very highest levels of authority, and it's been determined to be reasonable and required. That said, it isn't a common occurrence at the DCO. In fact, it's never happened, and we hope it never does. If it helps, you can look at it another way. It's your responsibility to make sure your partner is never put into a position where you have to kill them."

That wasn't much better, but Landon could live with it, especially since he sure as hell wasn't going to let any teammate of his get compromised.

"Is my partner aware of this order?" he asked.

John nodded. "Yes. All EVAs are fully aware of this stipulation and have signed the necessary documents to acknowledge and accept the consequence of their capture."

Landon had no idea what the hell an EVA was, but they must be seriously committed if they could work for an organization that would execute them.

John picked up the phone on the table and pressed one of the buttons. "Olivia, please have Todd and Kendra come in."

Since there were two of them, neither one was probably his new partner. Another team, maybe? He was about to ask John when the door opened.

The man and woman who walked in weren't dressed in the black uniforms Landon had seen earlier, so they probably weren't operatives. The business casual look they were rocking didn't give much of a hint as to what jobs they did. Neither did the clipboards in their hands. John stood, so Landon did the same.

"Landon, this is Todd Newman and Kendra Carlsen," John said. "They'll be your training officers as well as be your handlers after you and your partner are certified for fieldwork."

Landon studied the man and woman closer as he shook their hands. Todd looked like he could have played linebacker when he was in college, but he was a little too soft in the middle to be lighting up guys on the field anymore. Kendra was cute, blond hair pulled back in a messy bun, reading glasses perched on her head, a spray of freckles across her cheeks.

He glanced at John. "What if my partner and I don't successfully complete the certification course?"

"You'll be debriefed and sent back to your unit." John smiled. "But something tells me you won't have to worry about that."

Landon hoped it wasn't the same something that told John he'd be okay with killing his partner. He'd never failed at anything and he wasn't about to start now, even if he didn't want to be here.

Kendra smiled. "Come on. Todd and I will introduce you to your partner."

It was about time. Landon gestured toward the door. "Lead the way."

Landon expected Todd and Kendra to take him to another conference room, so he was surprised when they led him into what looked like a workout room. Mats covered the floor and a heavy bag hung from a hook in one corner. Weights and workout equipment filled a good portion of the room. A woman was seated cross-legged in the center of it, her eyes closed, her hands loosely resting on her knees. At their entrance, she gracefully uncurled herself from the floor and got to her feet.

She was wearing a pair of black workout pants like his ex-girlfriend used to wear when she went to yoga class, and a form-fitting tank top. He couldn't help but notice her curvy, athletic body, expressive dark eyes, and full lips. With little makeup and her long, dark hair pulled up in a ponytail, she looked like the girl next door. Only more exotic than any girl he'd ever lived next door to, that was for sure.

He didn't care how tired and irritated he was, this was a woman he definitely wouldn't mind stopping to appreciate. Hopefully, one of his new training officers would introduce them before she left to give them the room.

"Landon, meet Ivy Halliwell, your new partner," Kendra said. "Ivy, Captain Landon Donovan, Special Forces."

They were going to have to pick his jaw up off the floor because Landon was damn sure that's where it was after hearing that announcement. No way this walking wet dream was his partner. She looked like she couldn't hurt a fly, much less do any kind of covert ops. They had to be messing with him.

"Your first mission is to put her on her ass," Todd said.

He'd had some big what-the-hell moments in his life—most of them within the past twenty-four hours—but this had to be the biggest.

Landon narrowed his eyes at the man. "Excuse me?"

"Take her down."

Was this guy serious? This was his new partner and they wanted him to kick her ass? Ivy was about half his size and looked like she should be walking down a fashion runway somewhere, not trading blows with a trained combat killer.

Landon shook his head. "Forget it. I'm not going to take a swing at her, much less put her on her ass." He folded his arms across his chest. "You want entertainment? Maybe I should put you on your ass."

Kendra must have thought that was funny because she hid a smile behind her clipboard.

Ivy wasn't so subtle. She laughed outright. And damn if it didn't have a sexy sound to it.

"That's chivalrous of you, Donovan," she said. "You putting Todd on his ass is something I'd like to see, but he isn't going to let us leave this room until you learn the lesson you're here to learn. So, let's get this over with."

She didn't wait for a reply, but instead slowly circled around Landon on her bare feet. He instinctively turned to follow her. She moved with the sure-footed grace of a cat, making him think she was probably well-trained in one or more martial arts.

"Well?" she demanded.

He assessed her stance. "You're not ready."

Ivy rolled her eyes. "Tell you what. I'll make it easier on you. I'll hit you first. How's that sound?"

"That implies I'd let you hit me."

She shrugged her slim shoulders. "Oh, I'll hit you all right."

He laughed, but the sound was cut short as she twisted in a blur and her leg came around in a spinning heel kick that would have taken off his head if he hadn't backed away just in time.

"Shit," he muttered. He was way too tired for this crap. "Stop screwing around, okay? That kick would have done some damage if you landed it."

Ivy didn't heed his warning, though. Instead, she immediately followed up with the same kind of a kick, this time in the other direction. Landon quickly backpedaled to avoid her foot, only to smack against the wall. He dropped to one knee, instinctively thrusting out with his hands to both knock her away from him and put some space between them. But instead of falling back, she moved out of the way, avoiding his hands. For a moment he didn't realize what she'd done. Then it struck him. She'd darted sideways while she was in mid-kick. That shouldn't even be physically possible.

Ivy landed lightly on her feet, a smile curving her lips. "I knew I could get you to take a shot at me, even if it was lame. Then again, I didn't expect much from another oversized grunt like you. I don't know why they keep pairing me up with guys like you all the time. Can't they find anyone with a brain?"

Landon rose from his crouch and moved to the center of the room. When she came at him again, he didn't want a wall getting in his way.

"Guys like me? You're trying to insult me now? Think that's going to get me to take a punch at you? What are you, a masochist?"

Her smile broadened. "I already got you to do that. And I'd only be a masochist if you ever got your hands on me."

He snorted. "Lady, that wasn't a punch. You'd know it if I wanted to hit you."

"All talk and no action," she scoffed. "Isn't that the Special Forces motto or something?"

Landon knew what she was trying to do and it wasn't going to work. She must have figured it out, too. She gave up on the verbal jabs and resorted to real ones, coupled with those damn spinning roundhouse kicks again.

He stripped off his camo overshirt and threw it across the room, so he could get down to serious business.

He blocked most of her strikes with his hands and the others with his shoulders, biceps, and thighs. He sure as hell felt them, but he got the feeling she wasn't hitting him nearly as hard as she could.

His plan was to lure her in close enough to get his hands on her. That way, he could put her down without being forced to throw a serious punch. She might be agile as hell, but if he connected with anything real, he'd break something. His best bet was to get his hands on her and pin her to the floor so he could end this stupid game.

That was easier than it sounded. Ivy was faster than lightning and could twist her body into a pretzel to get out of his grasp. He had her in a perfect jujitsu take-down position several times only to have her spoil it by not going down like she should have. He even planted his knee in her stomach and yanked her backward with him in a throw that should have landed her hard on her back, groaning in pain. Instead, she turned the move into some kind of gymnastic flip and came down as softly on her feet as if she stepped off a street curb.

Out of the corner of his eye, he saw the two training officers taking notes as they watched. Kendra was actually smiling. Landon clenched his jaw. What a couple of asses.

On the other side of the room, Ivy spun around to face him. Eyes narrowing, she ran directly toward him. He automatically braced himself for another blow, but at the last second she darted to her right, jumping at the wall and rebounding off it like she was an extra in some Jackie Chan movie, then ricocheting back at him, her right leg coming around in a roundhouse kick.

Instead of getting out of the way like any sane person would have, he moved closer, getting underneath her swinging leg and grabbing her shoulders. He avoided her foot, but ended up taking a knee to the left side of his rib cage. It hurt, but it got him inside her defenses. He was going to get a grip on her, and this time she wasn't going to get away.

That's when he realized her kick had only been a distraction. He'd been so busy watching her feet he hadn't even noticed her open hand coming toward him. He did a double take. She was going to slap him? His mind registered surprise for half a millisecond before her hand angled down to sweep across the front of his T-shirt.

Landon felt the fabric tug and swore he heard a ripping sound. He even felt a sting. But he ignored it. Tightening his grip on her shoulders, he spun them both around, letting the momentum from her rebound take them down to the floor.

He twisted at the last second, taking the impact of the floor on his right shoulder before yanking her to his chest in a bear hug. If he'd been trying to kill her, he would have crushed a hell of a lot harder. Instead he squeezed just enough to let her know he could hurt her if he wanted to.

They came to a stop with him on his back, Ivy pinned to his chest. She didn't fight him, simply laid there with her face close to his neck, breathing deeply. Landon couldn't help but notice how soft her body was against his, and how nice it felt to have her on top of him.

His cock noticed, too.

Shit. This was going to be embarrassing.

"Okay, you two," Todd said. "I think we've gotten everything out of this demonstration I intended."

It took a moment for the words to register—probably because all the blood had left his head to rush to another part of his anatomy. Landon reluctantly loosened his hold on Ivy. He waited for her to get up, but she stayed firmly planted on top of him, which alarmed him. He thought she would have jumped up the moment he released her. God, he hoped he hadn't hurt her with that take down.

He gently tilted her chin up with his fingers. "Hey. You okay?"

Ivy blinked at him, her beautiful eyes filled with something that looked almost like wonder. Then she gave herself a little shake. "I-I'm good. You?"

"Yeah. Fine."

"Good."

She gazed at him for a moment longer, then quickly pushed to her feet. She crossed the room to slip on a pair of flip-flops she had left there. When she turned back to him, her face was the perfect mask of composure he'd seen when he first walked in.

"No hard feelings, I hope?" she said as he stood. "That's just the way the DCO likes to introduce me to my new partners. I don't know why."

He knew why. The DCO realized the fastest way to get a man to appreciate the talents of his female partner was to have her kick his ass. At least she hadn't done it to him.

"Not at all," he said. "I suppose we can call this match a tie."

Her lips curved. "You think so?"

Reaching out, she flicked his shirt with her fingers, then turned and walked away.

Remembering the bizarre open-handed swipe she'd given him across the chest, he looked down to see four diagonal tears in his T-shirt. He pushed the material aside, frowning when he found four identical scratches on his chest. If he didn't know better, he'd think he got scratched by a cat—a big cat. They weren't deep or bleeding, but there was no mistaking what had made them—fingernails. Ivy's fingernails. Not exactly standard-issue hand-to-hand combat technique. He got the feeling nothing about this place was standard issue. Especially his new partner.
Book Info:
He's a High-Octane Special Ops Pro
When Special Forces Captain Landon Donovan is chosen for an assignment with the Department of Covert Operations, he's stunned to find his new partner is a beautiful woman who looks like she couldn't hurt a fly, never mind take down a terrorist.
She's No Kitten
Ivy Halliwell isn't your average covert op. She's a feline shifter, and more dangerous than she looks. Her feline DNA means she can literally bring out the claws when things get dicey. She's worked with a string of hotheaded military guys who've underestimated her special skills in the past. But when she's partnered with special agent Donovan, a man sexy enough to make any girl purr, things begin to heat up. He doesn't think she's a freak-and he's smokin' hot. Soon they're facing a threat even greater than anyone imagines…and an animal magnetism impossible to ignore.
Book Links:
Author Bio
Paige Tyler is a USA Today Bestselling Author of sexy, romantic fiction. She and her very own military hero (also known as her husband) live on the beautiful Florida coast with their adorable fur baby (also known as their dog). Paige graduated with a degree in education, but decided to pursue her passion and write books about hunky alpha males and the kickbutt heroines who fall in love with them.
She is represented by Bob Mecoy.
Website | Facebook | Twitter |