Today it is my pleasure to Welcome author
Holly Jacobs
to HJ!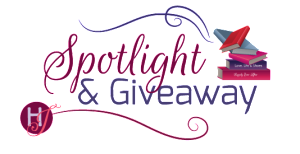 Hi Holly and welcome to HJ! We're so excited to chat with you about your new release, Her Second-Chance Family!

Hi, Sara! So nice to see you again!

Please summarize the book for the readers here: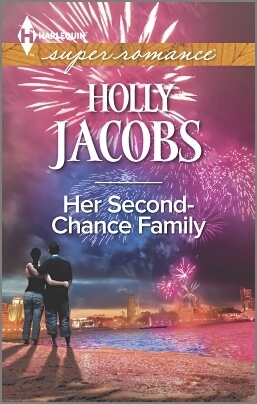 Audrey has built a steady, loving family for herself. But the new child in her home—Willow, a self-confessed thief—rocks the boat. The man who Willow had robbed becomes a part of their lives and he might be the biggest thief of all…it seems he's stolen Audrey's heart.

Please share the opening lines of this book:
"JUST A MINUTE," Sawyer Williams bellowed. He was pretty sure he knew who was at the door, and he was absolutely sure he wasn't going to be pleased.

He was right. A teenage girl stood on his porch.
Please share a few Fun facts about this book…
Audrey is full of little one-liner personal philosophies. Many, I'll confess, she borrowed from me. For instance…"I choose to be happy because the alternative isn't nearly as nice." I spend a lot of time talking about glee to my FB friends. I'd rather look at any glass as half-full!
I put a lot of Easter Eggs in my books—tiny bits of things I love that I hide in them. There are a lot in this one. Compost piles, solar panels, dual flush toilets even! LOL
If your book was optioned for a movie, what scene would you use for the audition of the main characters and why?
"Can I ask you something?"

Audrey hesitated a moment, then said, "Sure. You can always ask, but it doesn't mean I'll answer."

"Why? Or maybe how? How did you end up with three kids?

Audrey took the seat next to him. "I got to know Clinton the summer after my senior year of high school. He was a five-year-old in foster care." It was more than that, but she didn't owe Sawyer the whole explanation. "I kept in touch with him when I was away for college. We'd hang out when I was in town. After I graduated, I wanted him to come live with me."

"You were twenty-one, twenty-two?"

"Twenty-three. It was a five-year program. But that's just how the social worker sounded. As if a twenty-three-year-old couldn't manage to parent. I pointed out there were a lot of kids who became parents in high school and it was better for him to have someone young who'd stick it out rather than older foster parents who were just transitional. I might be young, but I was going into it looking at it as a permanent placement—his permanent home. I jumped through so many hoops in order to get him. I took parenting classes and… Well, I won. While he was at his last home, he'd met Bea and they'd clicked. He'd taken her under his wing. So after he came to live with me, we kept in contact with her, and I knew she was part of the family, too. So more hoops,

"How long after you got Clinton?" Sawyer asked.

She did the math. "About ten months."

"And Willow?"

Honestly, the man was nosy. Normally, if someone asked such personal questions she'd brush them aside. Mr. Lebowitz knew most of the story, so did Maggie May, but she hadn't shared it with them just weeks after they'd met. Offering their family history was an act of trust. Like when Willow had shared her eReader.

And it made sense that Sawyer wanted to know about Willow, so this wasn't really nosiness. She sighed. "With Willow there were no hoops. Our social worker called me. She'd been assigned Willow's case, after…well, you know."

"After she broke into my house?" he supplied.

"Yes. She thought we could help Willow and she moved in with us in February." She watched the kids patiently helping Willow float on her back. "It's been an adjustment. Me, Clinton and Bea had a rhythm. We were a family. Willow… Well, did you ever hear the old Ukrainian folktale about a mitten?"

"No," Sawyer said.

"A boy loses a mitten and one by one all the forest animals climb into it and use it for shelter. Each time a new animal crawls in, they all have to move around and adjust so they'll fit." She didn't add that the tale ends with the mitten bursting at the seams. Maybe it wasn't such a good analogy.

"These first months with Willow have taken a lot of adjusting. We were comfortable. Willow forced us to make a lot of adjustments. And she had to adjust, as well. But I think we're all getting there…
What do you want people to take away from reading this book?
Life is short. Accident happens. Bad things happen. It's up to us to find a way around all the bad things and leave the world a little better than we found it.
What are you currently working on? What other releases do you have planned for 2015?
I have one more release this year…These Three Words, out in November. And two of my earliest books are being reprinted mid-August. Bosom Buddies and Cinderella Wore Tennis Shoes.

Thanks for blogging at HJ!
Giveaway:

Harlequin SuperRomance has recently gone to eBook only (unless you go shopping on their website), so I'm giving away two copies of the print version of Her Second-Chance Family.
To enter Giveaway: Please complete the Rafflecopter form and Post a comment to this Q:

We have a lot of 'family sayings.' Things like, "Somebody's got to work around here." And if you ask any of us how our day went there's a chance we'll say, "Long and arduous." It's hysterically funny to hear a kindergartener use that phrase. Do you have a favorite family saying?
Excerpt from Her Second-Chance Family:
"Mr. Williams, I'm Willow Jones."

"I know exactly who you are and I know exactly what you are." He'd testified against her, after all. "I repeat, what do you want?"

She glanced at the red SUV in his drive and then turned back to him. She straightened her spine. "I know you're not happy to see me. Trust me, I am not happy to be here."

He'd gathered that much from her expression. "So, if you don't want to be here any more than I want to have you here, why are you on my porch, knocking on my door for the fourth Saturday in a row?"

"I want to ask you if I could mow your lawn this summer."

The young miscreant—this thief who was surely just getting started on her life of crime—was showing up weekly to ask him for permission to mow his lawn?

"What?"

"Listen, she―" she jerked her head in the direction of the car "―she says I need to balance my karma. Right now, I've got a lot of negatives going on. She says that being on teeny-bopper probation isn't enough. She says that the probation actually benefits me and isn't much of a punishment because if I keep my nose clean, I get my record wiped. It will be almost like it never happened. Only it did happen. And my clean record doesn't do anything for you. She says that I harmed you and I need to make amends to you. She made me think of something I could do, and I remembered when I ripped off your place that your yard's huge, so I thought that I could mow it all summer." She paused and sighed. "And weed it, too."

Sawyer glanced at the car, but couldn't make out the driver. He looked back at the girl who wanted to fix her karma. No, not fix it, balance it.

"I have a lawn service," he said. "They were just here last week and treated for weeds."

She glanced at the car again, then back at him. "Oh, man, whatever you do, don't tell her that. She'll lecture you about chemicals and water tables. Then she'll show you her nifty little dandelion puller and tell you that if you can't live with dandelions in your yard, you can yank them out. She'll tell you that you should just let them be, though, `cause the bees like `em and we need bees. She'll talk about bee collapse as she feeds you something weird that you've never heard of. And you can count on the fact it'll be good for you."

Sawyer knew he should shut the door on this young hoodlum, but for some reason he found their conversation intriguing. "Like what?"

"Something like quinoa. Yeah, that's right." The girl nodded. "You've never heard of it. No one in the real world ever has. Anyway, I have to do something for you and balance my karma in her hippie-chick sort of world. I wouldn't let me in your house if I was you, but I figured your yard was safe. I'll tell you when I'm coming and you can dead bolt the doors and lock the windows."

He pointed to the sticker on his window.

"You got a security service? I didn't notice the sticker, so I'm not sure it's enough to warn off other future thieves."

"There are signs, too."

She shrugged. "I'd have to be stupid to rob your place again. I might be a thief, but I'm not stupid. But maybe it'll keep other people from trying to break in. So, about the lawn?"

"Like I said, I have a lawn service." This was another golden opportunity to slam the door on her, but instead he waited to see what her next response would be.

She nodded. "Listen, that's fine. I get it. Like I said, I don't blame you. But if you say no, I'm going to have to go back to the car and tell her that after four visits, you finally let me say my piece and still said no. If that happens, either she'll say that we'll try again next week—that's your best option. And I'll be standing out here again next Saturday. Or she's going to come out to convince you to let me mow. If she does that, you won't stand a chance. You might argue. You might put up a good fight. But she won't listen. And before you know it, I'll be mowing your yard this summer and you'll be eating quinoa."

He glanced at the car again, but still couldn't make out the driver.

"Really," Willow said, "I know you've got no reason to trust me on anything, but trust me on this…you do not have a choice. Heck, I don't have a choice. We're both stuck with the fact that I'm going to mow your lawn one way or another. And I might be a burglar, but she's…" The sentence drifted off, as if the girl wasn't sure how to describe her.

"She's what?" he found himself asking.

The kid's blue eyes met his. "She's like no one you've ever met. She seems to think she can fix me. I tried to tell her that I'm not broken and I don't need fixing or saving, but she ignores me and just keeps at it. She says everyone should have a second chance..
Excerpt. © Reprinted by permission. All rights reserved.

Book Info:
Good can come out of bad
If it wasn't for the tragic accident ten years earlier, Audrey Smith might never have taken in the three foster kids she loves so dearly. And if it wasn't for the new addition to her home—a troubled teenage thief—she wouldn't be fantasizing about Sawyer Williams.
Make no mistake—Sawyer's the victim here. He's the one who was robbed by Audrey's daughter. But teaching the teen a lesson rather than punishing her makes Sawyer a superhero in Audrey's eyes. Someone who can forgive and forget… That is until another break-in rocks their community, threatening Audrey's family and her future with Sawyer.
Book Links:

Meet the Author: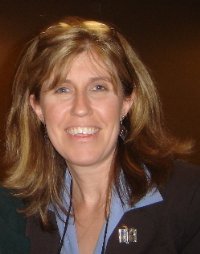 Holly Jacobs leads a life full of romance and adventure. From skydiving to jet-setting around Europe, from snorkeling in coral reefs to writing while wearing beautiful silk peignoir sets and popping chocolate bonbons, Holly Jacobs leads a life that is the epitome of romance…
Well, my fictional life sounds more interesting, but not better than my real life. Really, I'm the happily married mother of four. I cook a lot, garden and weave baskets! I write for Montlake Romance and Harlequin. My books range from lighthearted comedies to more serious dramas and now even mysteries…but at heart, they're all stories of love.
Website | Facebook | Twitter |